With property prices at its lowest in years, the time is particularly ripe to take that first dip into the local property pool. For foreigners in Singapore, however, it's worth noting that strict government restrictions on foreign property ownership means that the pool that's open to you is substantially shallower than what's available to the average Singaporean.
But more on that later. Let's tackle the most important question first: how to distinguish foreigners in Singapore?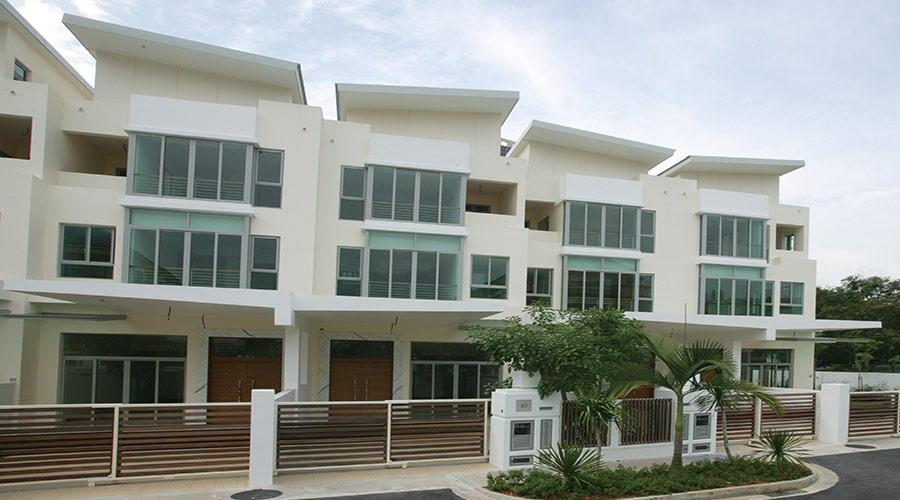 How to tell if you're a foreigner?
The test is pretty simple. Unless you're a Singaporean citizen, company, limited liability partnership or society, you will be considered a foreigner for the purposes of property ownership.
That means it doesn't matter that you're a Singapore Permanent Resident (SPR) or paying taxes here, it buys you no further rights.
What kind of public housing are you eligible to buy as a foreigner?
There are four types of public housing available in Singapore:
Build-to-Order (BTO) flats or Sale of Balance Flats (SBF):

These are flats built and sold directly by the Housing Development Board of Singapore (

HDB

) to the public.
Resale Flats: These are HDB flats that have been bought by members of the public, and are now being sold by said buyers in the open market.
Design, Build and Sell Scheme (DBSS) Flats:

DBSS flats were an initiative by the Government to bring higher-end flats to lower-income Singaporeans. Private developers would bid for the rights to DBSS projects, and the successful bidder would be responsible for building and selling the flats. The developers would only be allowed to sell the flats to persons who satisfied the

strict eligibility conditions placed by HDB

, following which the usual resale flat conditions would apply to the buyer should they wish to sell the flat down the road. The DBSS scheme has been largely unsuccessful, and was suspended as of 2011.
Executive Condominiums (EC):

Similar to DBSS flats, ECs were meant to cater to the sandwiched class of Singaporeans: those who weren't yet able to afford condominiums, but were priced out of BTO/SBF flats and DBSS flats. Although developed and built by private developers, they can only market the flats to persons who satisfy

HDB's eligibility conditions

. Should the buyer then wish to sell the condominium to subsequent parties, they would need to abide by HDB's sale restrictions, namely: (i) they must satisfy the 5-year minimum occupation period on their unit; (ii) between the 6

th

to 9

th

year, they can only sell the flat to Singapore Citizens or SPRs; and (iii) only from the 10

th

year can they sell their flat, unrestricted, in the open market as if it were a private condominium.
If you're hoping to purchase public housing in Singapore, here's a handy table to help you figure out what foreigners in Singapore will be eligible for:
BTO/SBF FLATS
RESALE FLAT
DBSS
EC (FROM DEVELOPER)
EC (RESALE: 5 – 9 YEARS)
EC (RESALE: 10 YEARS AND ABOVE)

YOU ARE BOTH SPR

✗

✓

*

✗

✗

✓

✓

YOU ARE SPR BUT YOUR SPOUSE/FIANCE IS NOT

✗

✗

✗

✗

✓

✓

NEITHER OF YOU ARE SPR

✗

✗

✗

✗

✗

✓

YOU ARE SINGLE AND SPR

✗

✗

✗

✗

✓

✓

YOU ARE SINGLE AND NOT A SPR

✗

✗

✗

✗

✗

✓

*You and your spouse/fiancé must wait a minimum of 3 years from the date of obtaining SPR status before you can buy a resale flat. You will also need to check that you comply with the EIP and SPR quota for your neighbourhood.
What about private housing for foreigners in Singapore?
For those of you unable to get your hands on public housing, your only option to own property here will be to purchase private property.
If you're looking to purchase a condominium or apartment unit – you're in luck! There are no restrictions when it comes to foreigners in Singapore purchasing these forms of housing. You'll also be free to purchase any property zoned for commercial use as well, such as shop houses, offices, shopping malls etc.
There are three main types of condominiums or apartments that you can buy: units that have already received its Temporary Occupation Permit ("TOP"), units nearing its TOP and units that have just been launched by developers and are yet, or in the early stages, of being built ("Newly Launched Condominiums").
There are some differences when it comes to the steps to buying and paying for these types of condominiums, but if you're interested in buying a Newly Launched Condominium, you might want to check out our guides on the steps to buying one, and how the payments schemes are structured.   
It gets a little more tricky when it comes to landed properties such as terrace houses, bungalows etc. Generally, foreigners are not allowed to purchase such landed properties, unless of course they're able to get special consent from the Singapore Land Authority to do so. Such permission is only granted where the applicant can prove that they make an 'adequate economic contribution' to Singapore – a somewhat nebulous but, as always, practical standard.
This restriction does not, however, apply to landed properties that are:
part of a larger condominium  (for eg. cluster houses or townhouses); or

located along the exclusive and luxurious Sentosa Cove.
In both cases, foreigners are free to purchase these kinds of landed properties should they wish to do so.
If purchasing property isn't for you, you'll be glad to hear that there are no restrictions when it comes to you renting property, regardless of whether they're private or public. Take note though that public housing owners are not legally allowed to sublease their entire flat unless they've fulfilled a minimum 5-year occupancy period, so be sure to check that they've satisfied that requirement (or gotten dispensation from HDB for such requirement) before you commit to a lease.
Now that you know what you're eligible for, it's time to get searching! Check out 99.co – we've got thousands of listings to help you find your perfect home.