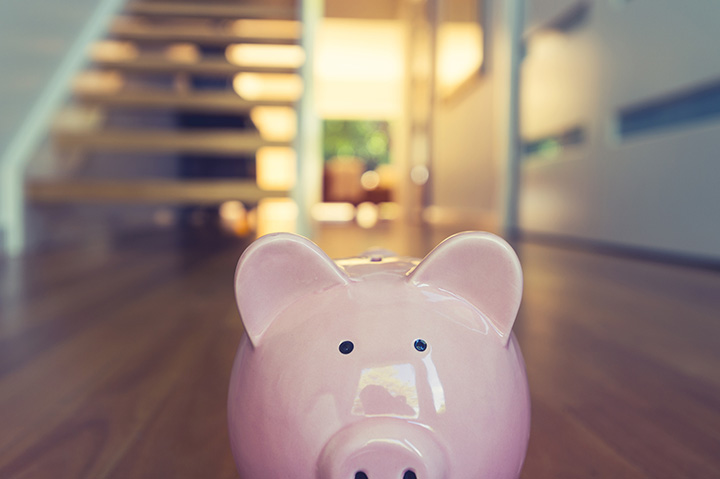 Even if rent prices in Singapore have come under pressure lately, the amount a tenant spensd per month can still be rather substantial. For instance, a 3-room (two-bedroom) HDB flat in the centrally located Toa Payoh town averages $1,800, to about $2,500 for a 2-bedroom condo unit at the same district. So if you are looking for an apartment to rent in Singapore but want to save money on rental, here are six tips for tenants to help you do just that.
Tip #1: Rent a HDB flat (instead of a condominium unit)
It used to be that most expats would prefer to rent a condominium due to the facilities that come with it, as well as the extra privacy and security on top of that. But with smaller unit sizes in newer condominiums and the construction of attractive new HDB housing projects, we're seeing expats who're keen on renting a HDB flat instead, especially those that are near to key amenities and the Central Business District (CBD).
Turns out that these expats have caught on to the fact that HDB flats are among the best (read: cleanest and safest) public housing in the world. So, renting a HDB to cut rental cost can be an logical and economic solution, since tenants typically pay less per square foot. Renting a HDB flat is also good for families who want a bigger space at home but find bigger condominium units out of their budget. Some expats also rent a HDB flat, because they want to live like a local!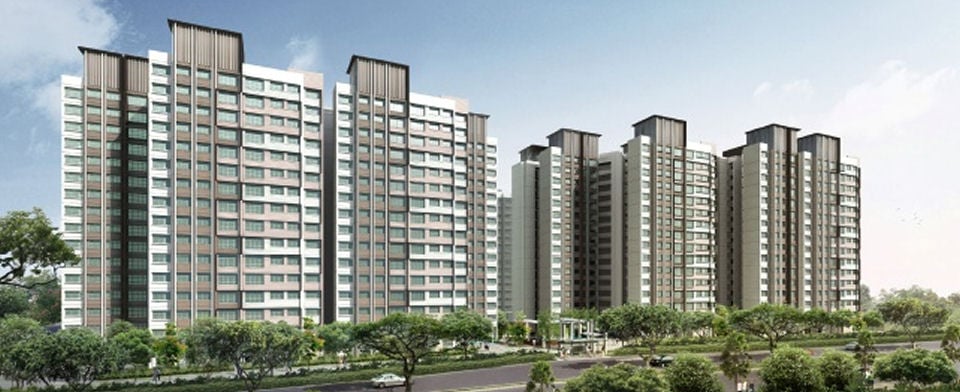 Tip #2: Pick an out-of-centre location
Suburban locations in Singapore aren't the same as in other cities, where it would take one to two hours for commuters to get to the CBD via public transport. In Singapore, as long as you live within walking distance of an MRT station, you're within an hour's journey to the CBD. Yes, even in estates located at the far end of the island! If you prefer taking taxis, that'll usually mean a much faster journey, given the lack of serious traffic gridlocks in the well-planned roads of Singapore. It helps that taxi fares in Singapore are among the cheapest in the world's cities!
So, for expats, it makes sense to save on rental by renting an out-of-centre location. You'll find quality condo projects even in "far flung" estates such as Jurong and Pasir Ris. For instance, the average rent of a two-bedroom apartment in centrally-located Novena is $3,492 in 2018. A similar-sized condo unit in Pasir Ris only costs an average of $2,160.
To get the best of both worlds in accessibility and affordable rent, consider city fringe areas like Queenstown and Kallang, which is classified by the local authorities as the Rest of Central Region. Apartments in these areas isn't only close to town, they might also be more residential- and family-centric (more recreation amenities, more preschools etc). An additional benefit for living in these areas? Lip-smacking Singaporean cuisine is cheaper!
Let's compare the rental prices of city fringe condominiums (Eight Riversuites, 18 Woodsville) and the ones that are within the CBD (Icon, Marina Bay Residences):
| | | | | |
| --- | --- | --- | --- | --- |
| Property | Eight Riversuites | 18 Woodsville | Icon | Marina Bay Residences |
| Rental rates for 2-bedroom Apartments | $2,400 – $3,800 | $2,700 – $3,288 | $4,200 to $6,800 | $5,500 to $7,500 |
| Proximity to MRT | 5 mins walk to Boon Keng MRT | 4 mins walk to Potong Pasir MRT | 3 mins walk to Tanjong Pagar MRT | 5 mins walk to Downtown MRT |

As you can see from the above table, the rental rates of the two residences situated around the city fringe, namely Eight Riversuites and 18 Woodsville, are almost half the price of the other two condominiums situated right in the CBD.  
What's more, if you don't work near the CBD, the rental rates in your immediate vicinity could also be much lower.
[You can start
finding a property located near the MRT
by using 99.co's "Search by MRT" function.]
Tip #3: Take up a longer lease
The current market is widely considered a tenant's market, given the large supply of apartments available for rent. This means that you have stronger bargaining power, especially so if you are willing to take up a longer lease.
This is because landlords typically prefer a longer lease in order to guarantee their rental income, which means you can try to bargain for a lower monthly rent. Putting yourself in the landlord's shoes, would you forgo $100 per month in order to guarantee that your tenant will stay for 2 years, or would you take the risk of your apartment going empty for two or three months when your tenant leaves after a year? The opportunity cost of the latter is clearly higher, so we see many landlords gladly offering a "discount" for longer leases.
Tip #4: Look for an all-in contract
There are no short of complaints of tenants having to pay ridiculous fees to their landlord due to misunderstandings arising from the Tenancy Agreement (TA). This is why tenants should always examine the TA carefully before signing it.
Common problems usually arise due to conflicts over who should pay for condo maintenance fees, for repairs within the apartment as well as for the servicing of air-conditioning. In order to minimise these inconveniences, look for an all-in contract where the landlord will take care of all these, or compromise with a 50% split of the final bills.
[Recommended article: 
Tenancy Agreement and Security Deposit: What renters must know
]
Tip #5: Look for a partially-furnished apartment
Most rental homes come equipped with basic furniture so that tenants can simply move in with their luggage. However, those who might be accustomed to renting in their home countries may prefer to decorate their rental homes as they wish to give it their own character.
Although an unfurnished apartment costs less to rent than a furnished one, the strange thing is that, if you insist on wanting your own furniture, a few landlords might actually turn you down. This is especially likely if the landlord's apartment is already furnished. The reason? They do not want to throw away or relocate perfectly-conserved furniture just to accommodate you.
An apartment listed as furnished is always slightly more expensive than one that isn't. We'd recommend choosing a partially furnished unit, so you'll have the essential furniture (e.g. bed) without having to pay for frills (e.g. a super-big TV). Moreover, getting your own furniture nowadays can be cheap — especially used furniture from online or app-based buyer-seller platforms. The trick is to know what you need, and what you can do without, before moving in.
Have more tips on how to save on rental? Share them in the comments section or on our Facebook community page.
Check out other rental related articles here: 7 rental hidden costs: is that cheap rental unit too good to be true? and 10 most common property renting mistakes and how to avoid them
Find the rental home of your dreams today at Singapore's largest property portal 99.co!