Copen Grand (commonly referred to as the Tengah EC) is a 99-year leasehold new launch executive condominium (EC) located at Tengah Garden Walk in District 24. Set to TOP in 2027, Copen Grand has a land area of approximately 237,032 sq ft (22,020.8 sqm).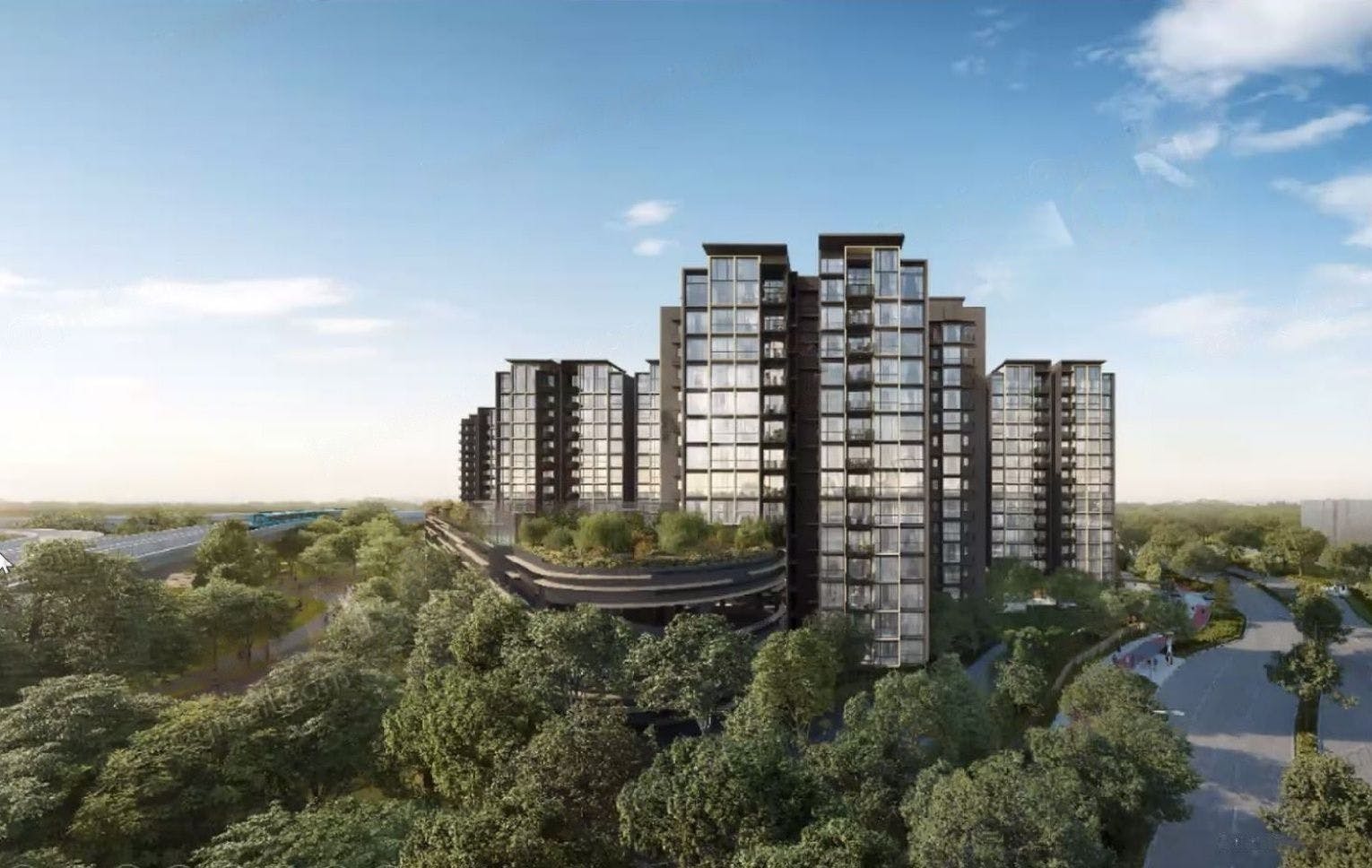 The name, "Copen," is inspired by Denmark's capital, Copenhagen, which is one of the world's most sustainable cities and this is what the EC aspires to be. Copen Grand will be the first luxury EC with the BCA Green Mark Platinum Super Low Energy Award and is located in the smart and sustainable town of Tengah.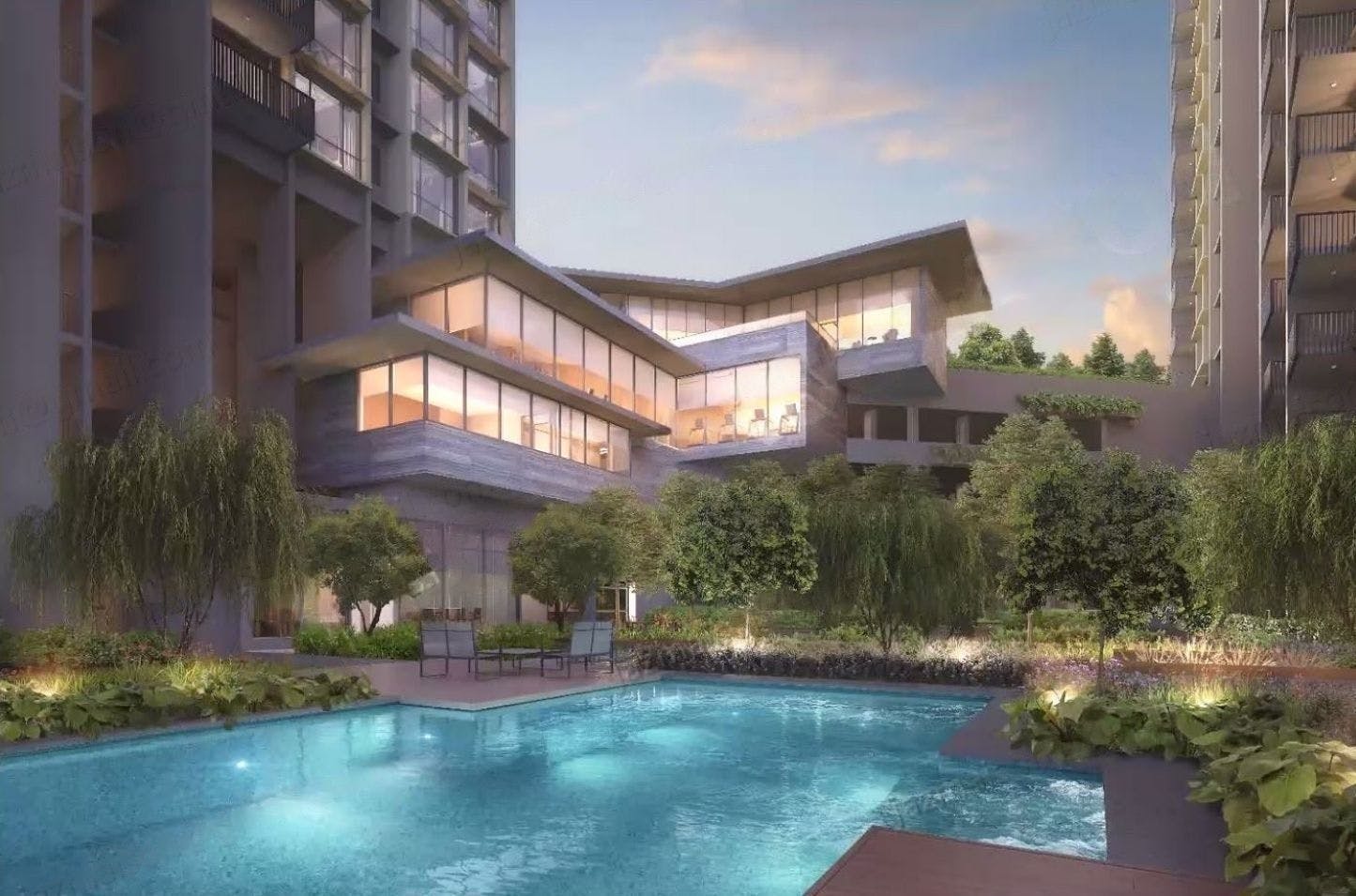 Copen Grand will have 639 units across 12 blocks, up to 14 storeys each. The car park consists of a total of 516 lots, which includes 5 accessible lots, 108 motorcycle lots and 6 lots which allow for the charging of electric vehicles.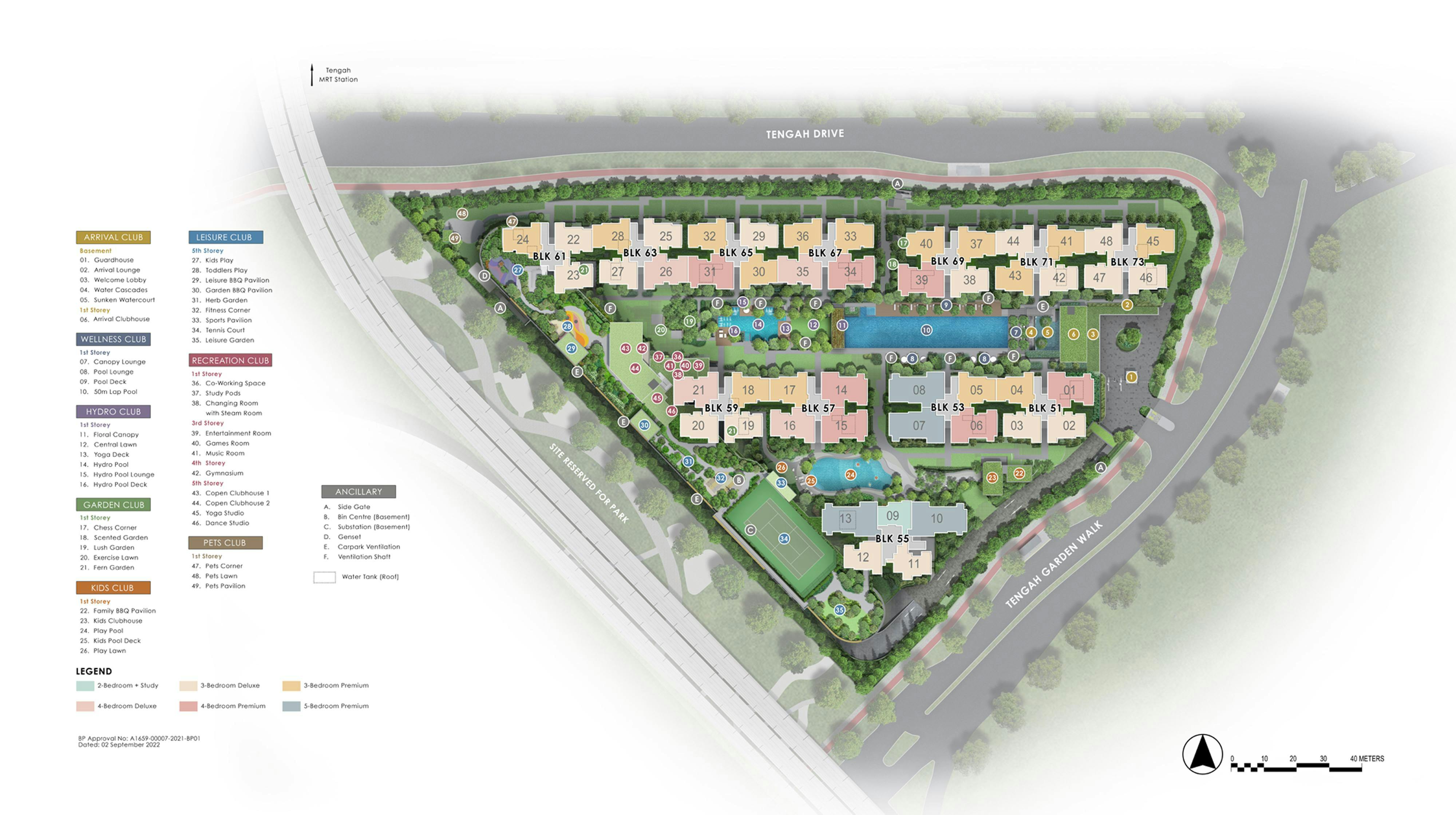 This EC is equipped with various facilities, which include 3 clubhouses, 3 swimming pools, a gymnasium, working spaces and study pods, games and music rooms, as well as yoga and dance studios, among others.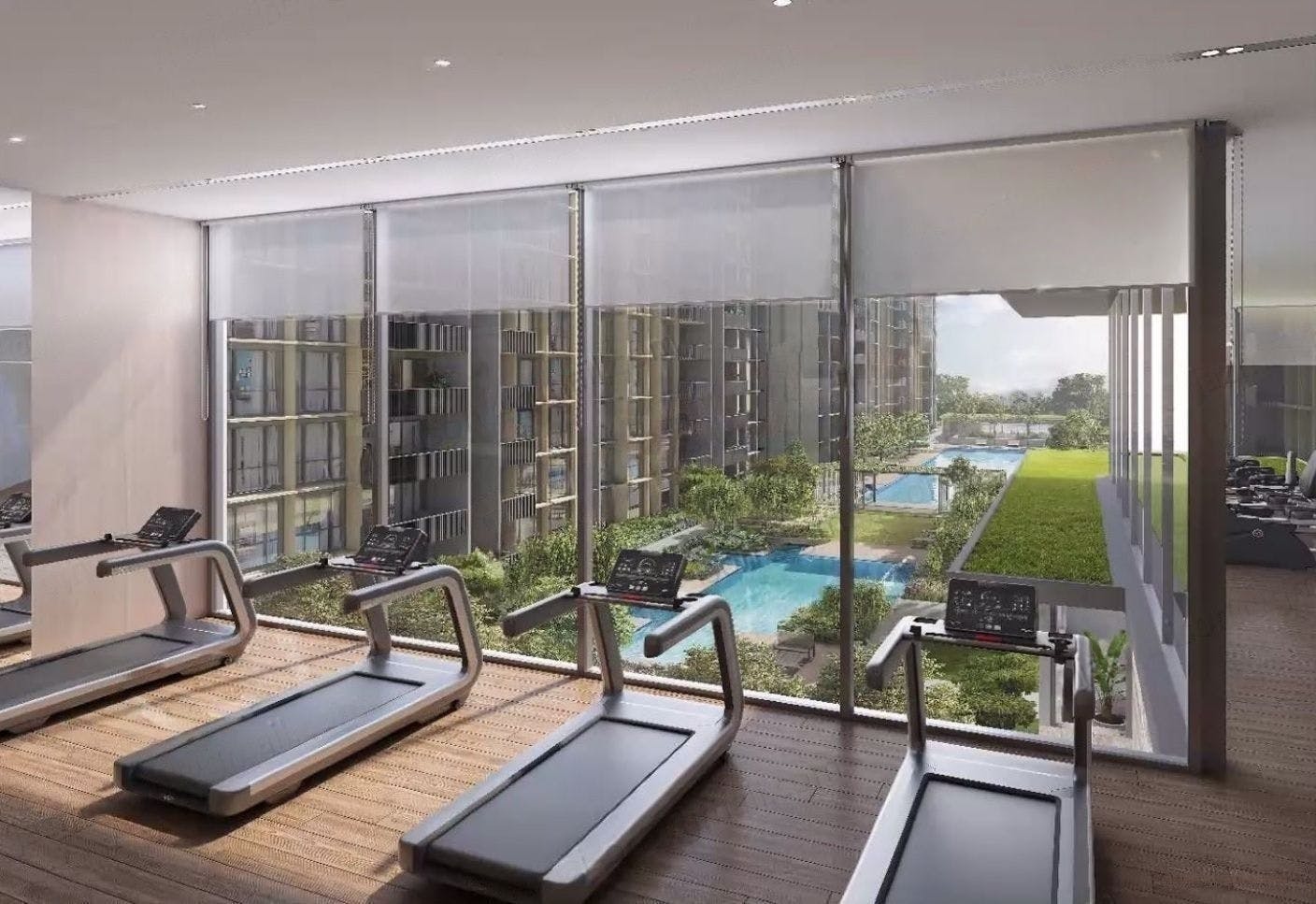 All blocks will have a true north-south orientation, so units can avoid the morning and afternoon sun shining directly into their homes. There's also sufficient block-to-block distance, ranging from 21 to 28 metres.
Unit Mix at Copen Grand
Copen Grand EC will consist of 2 to 5-bedroom units. Here is the unit mix:
2-bedroom + Study (807 sq ft) - 11 units (2%)
3-bedroom Deluxe (936 to 969 sq ft) – 218 units (34%)
3-bedroom Premium (1001 to 1012 sq ft) – 205 units (32%)
4-bedroom Deluxe (1184 sq ft) – 51 units (8%)
4-bedroom Premium (1259 to 1292 sq ft) – 98 units (15%)
5-bedroom Premium (1518 to 1561 sq ft) – 56 units (9%)
Units will use super low energy and premium designs, luxurious living and dining spaces, as well as flexibility (such as the removal of walls between the living room and bedrooms). More than 60% of units will also have cross ventilation and 3-bedroom premium units and above will have a dry kitchen. Each unit will also be equipped with a smart home system, smart booking of facilities and more.
Copen Grand background - Tengah EC GLS site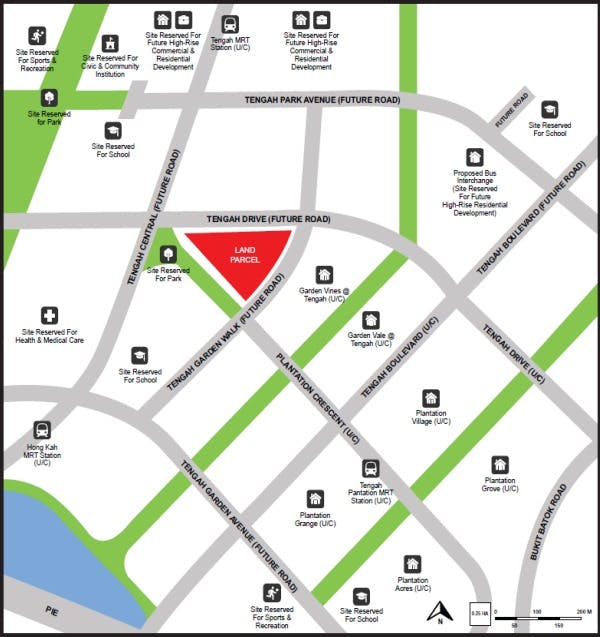 Image Source: URA
The Tengah Garden Walk GLS site was awarded to Taurus Properties SG for $400.3 million ($603 psf per plot ratio). At that time in June 2021, it set a new record price for an EC land sold under the GLS programme. This record has since been surpassed by Tenet (Tampines St 62 EC) and Bukit Batok West EC.
Taurus Properties SG is a joint venture between City Developments (CDL) and MCL Land. Other projects that they are currently working on include Piccadilly Grand and the Jalan Tembusu GLS site.
Amenities in Tengah town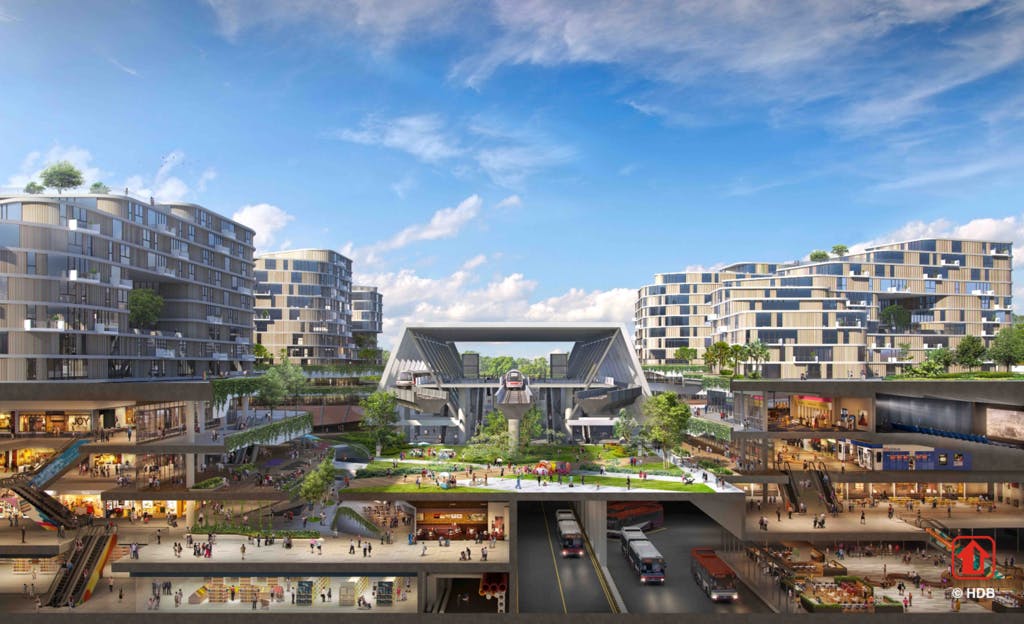 Image source: HDB
Tengah is Singapore's first smart and sustainable town, and residents of Copen Grand will enjoy easy access to quality amenities, generous green spaces and dedicated gardening and farming spaces. Furthermore, amenities nearby will utilise giant solar-powered air conditioners, vacuum garbage collection, subterranean roads for electric vehicles, urban farms and green architecture.
Other proposed future developments in Tengah are a bus interchange, sports centre, community club and a polyclinic.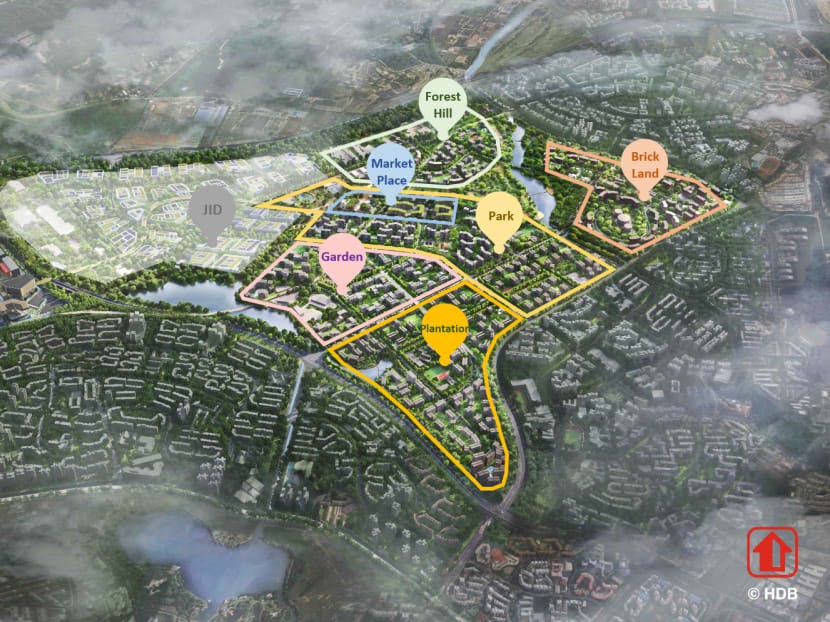 Tengah is designed to be Singapore's first car-free town centre. With more walking and cycling paths along the roads, the aim is to reduce the use of private transport. Tengah will be the first HDB town that is planned with smart technologies town-wide from the beginning.
There are five planned housing districts in Tengah, Garden District (where Copen Grand is located), Park District, Plantation District, Forest Hill District and Brick Land District. The designs of the housing districts will focus on green, sustainable features and community-centric spaces. Naturally, residents of Copen Grand can expect their EC to be filled with lush greenery as well. 
Tengah is a new neighbourhood located close to relatively mature estates such as Jurong East and Bukit Batok. As such, residents can rest assured that the retail options will not disappoint as West Mall at Bukit Batok MRT has everything from supermarkets to gift stores. Furthermore, it goes without saying that there are plenty of retail options at Jurong East. There are huge malls such as Westgate, Jem and IMM that cater to everyone's retail needs. 
Public transport near Copen Grand (Tengah EC)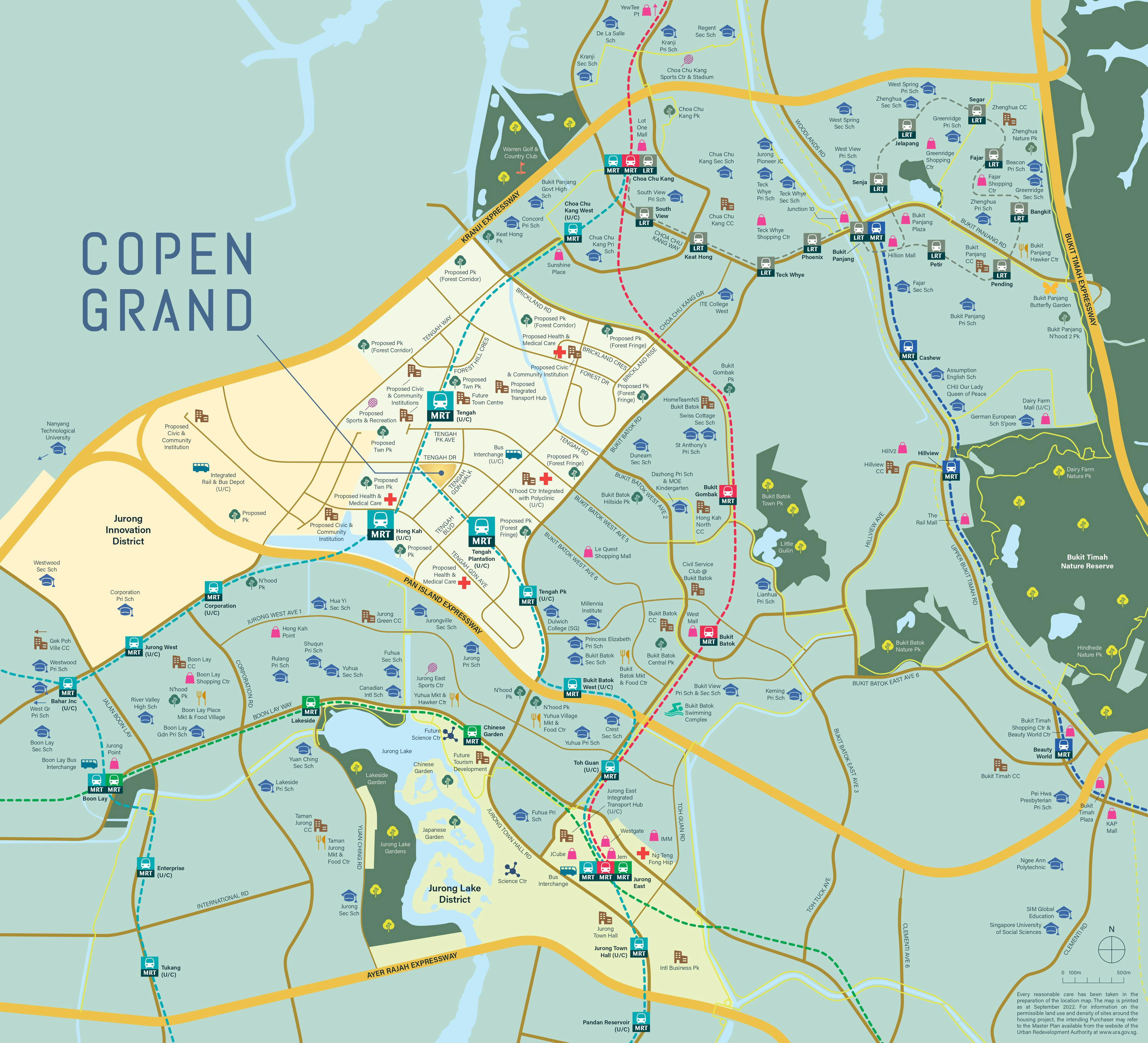 Copen Grand is a 5 to 6-minute walk to three upcoming MRT stations on the Jurong Region Line (JRL) - Tengah, Hong Kah, and Tengah Plantation. Copen Grand is also conveniently situated near the Kranji Expressway (KJE) and Pan-Island Expressway (PIE). Residents will be able to travel to any part of Singapore easily, especially when the Jurong Region Line is completed, as residents can access three interchange stations at Boon Lay, Choa Chu Kang and Jurong East MRT stations.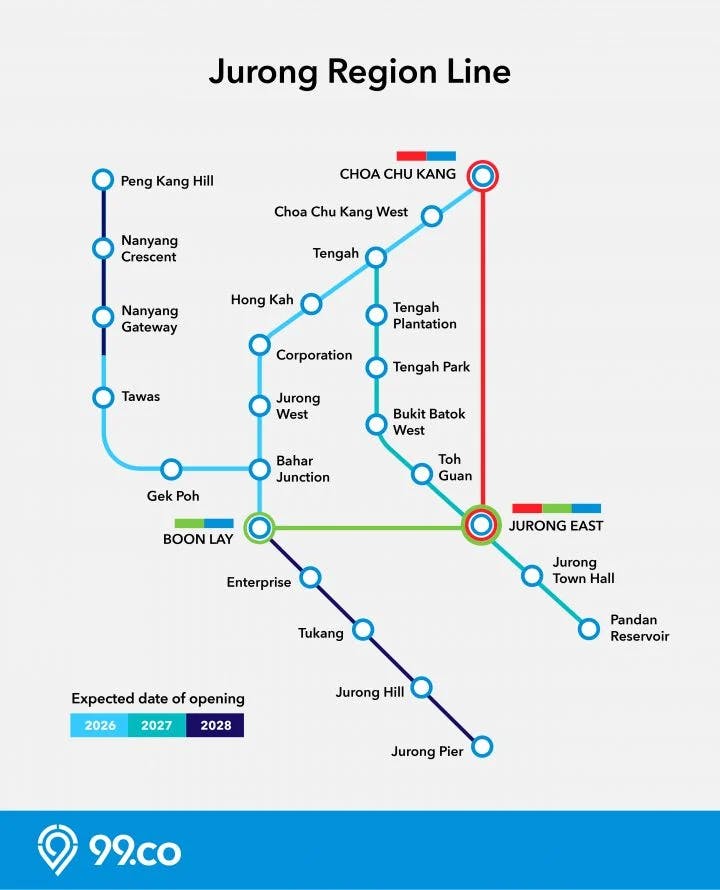 Schools near Copen Grand (Tengah EC)
Although Tengah Town will only be fully developed in approximately 2026, residents of Tengah Town can already be assured that many educational institutions are within close proximity. 12 plots of land will be zoned for educational institutions within Tengah.
The first primary school in Tengah will be formed through the merger of Juying Primary and Pioneer Primary. It will be relocated to Tengah Plantation (near Tengah Garden Walk) in 2025. Currently, Copen Grand is within a 2km radius of Shuqun Primary School and Princess Elizabeth Primary School. Other schools nearby include Jurong Primary School, Jurongville Secondary School, Fuhua Secondary School, Hong Kah Secondary School, Bukit Batok Secondary School and Hua Yi Secondary School.
What's more, news has it that ACS (Primary) will be relocated from Barker Road to Tengah, and become a co-ed school in 2030. Parents who plan to enrol their children on this school might want to take notes!
Nature parks near Copen Grand (Tengah EC)
The West side of Singapore also has many nice nature parks and some that are under construction. Jurong Lake Gardens, a relatively huge park is separated into three segments, the Lakeside Garden, Chinese and Japanese Gardens and Garden Promenade. It is a place created for families and the community to come together. Residents of Copen Grand can enjoy this wonderful park by engaging in the water activities there such as kayaking, or just enjoying a day of family fun.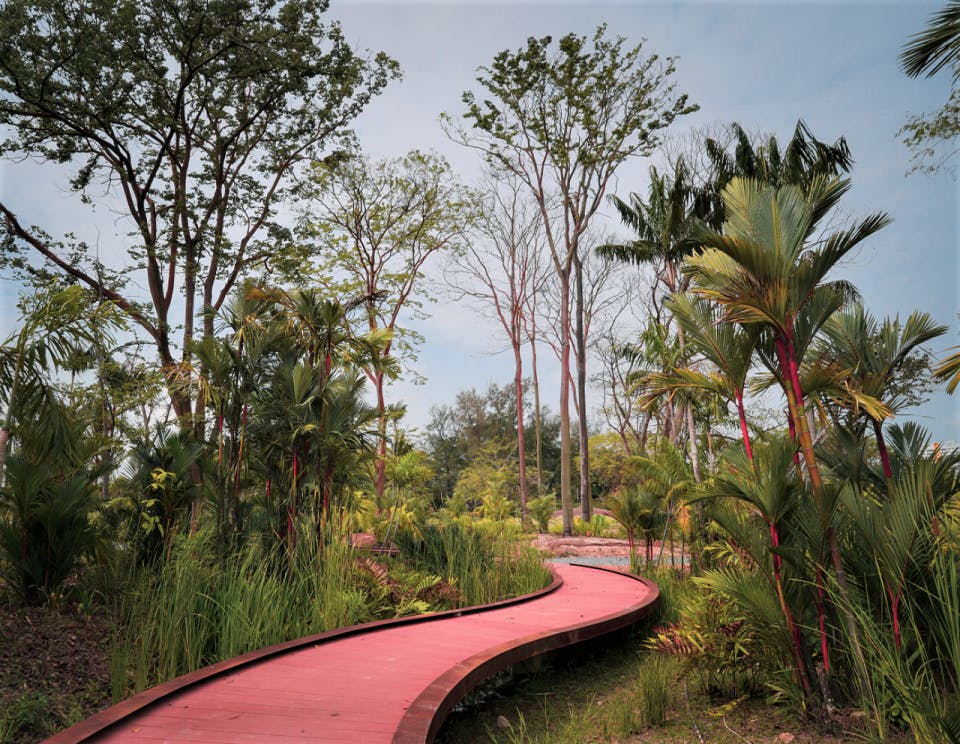 Other parks near Tengah are Bukit Batok Hillside Park and Bukit Batok Town Park.
URA Masterplan for Jurong district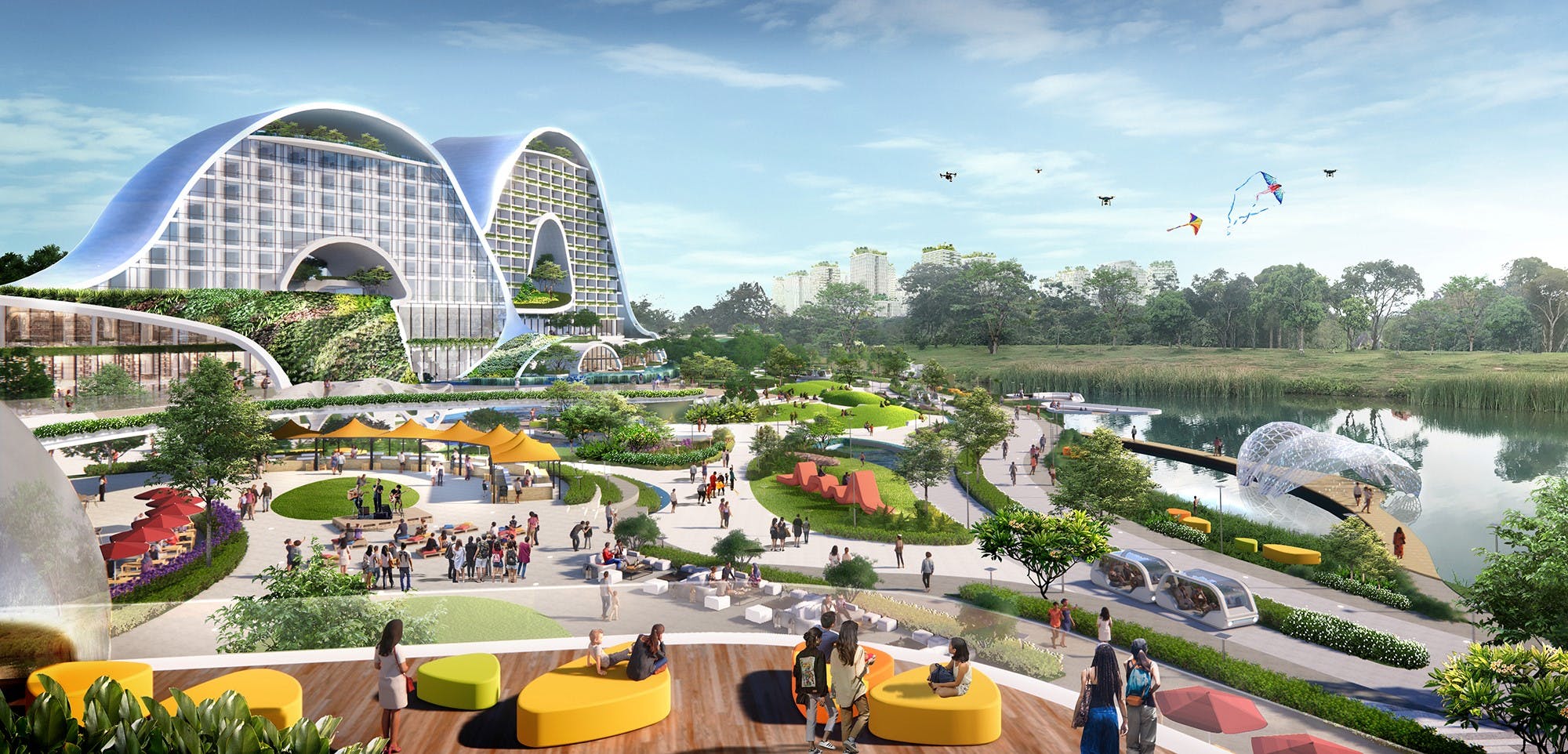 Copen Grand is situated close to two major business hubs - Jurong Lake District and Jurong Innovation District. Jurong Lake District will be Singapore's largest mixed-use business district outside the city centre. There will be plenty of businesses, residential developments, retail, entertainment, healthcare, education and sports facilities in one place.
Situated next to Tengah town, Jurong Innovation District is an advanced manufacturing hub that's home to an ecosystem of R&D centres, technology partners, training providers, factories and more. This will bring more employment to those living in the West of Singapore.