Who's it suitable for?
Le Quest is a perfect choice for those who look for:
A mixed-use development in Bukit Batok
Proximity to the upcoming Tengah Park MRT Station
Private housing located next to Bukit Batok Hillside Park
Le Quest is a leasehold mixed development situated in District 23 (D23) in the Bukit Batok heartlands. With 516 units and an integrated shopping mall with 100 units, Le Quest provides the ideal amount of controlled bustle that one might need in Singapore. 
The facilities at Le Quest include swimming pools, a 50-meter lap pool, and an aqua lounge for relaxation. A gymnasium and fitness corner will be available for those who prefer keeping fit on dry land. Residents can invite friends and families over to a barbeque at provided pits. Residents can also utilise the clubhouse. 
Qingjian Realty is the prestigious developer in charge of Le Quest. One of the top developers in Singapore, Qingjian has built properties in over 30 countries throughout Asia and the South Pacific, winning dozens of awards in the process.
Accessibility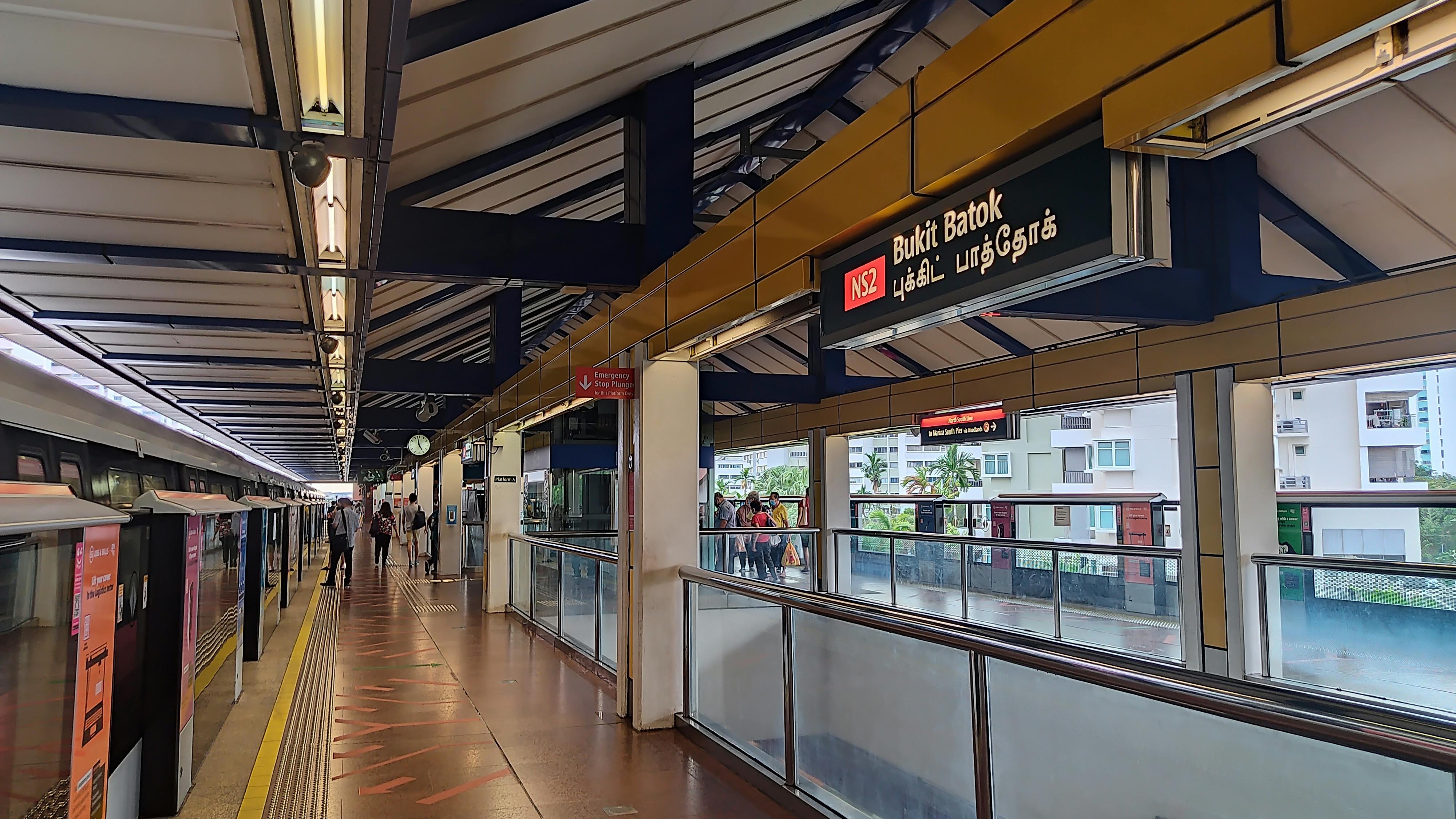 Unruffled accessibility is offered for Le Quest residents. A 10-minute walk will take you to the Bukit Batok Interchange. Alternatively, you can take a shuttle bus service from Le Quest to the Bukit Batok MRT station.
One stop from Bukit Batok is Jurong East MRT Station, an interchange connecting the NSL and the East-West Line (EWL). Moreover, the upcoming Jurong Region Line (JRL) is also accessible at Jurong East Station. Enhanced connectivity is on the table for residents of Le Quest condominium.
As for drivers, major roads and expressways such as Bukit Batok Road and the Pan Island Expressway (PIE) located nearby give drivers convenient access to the city centre and other parts of Singapore.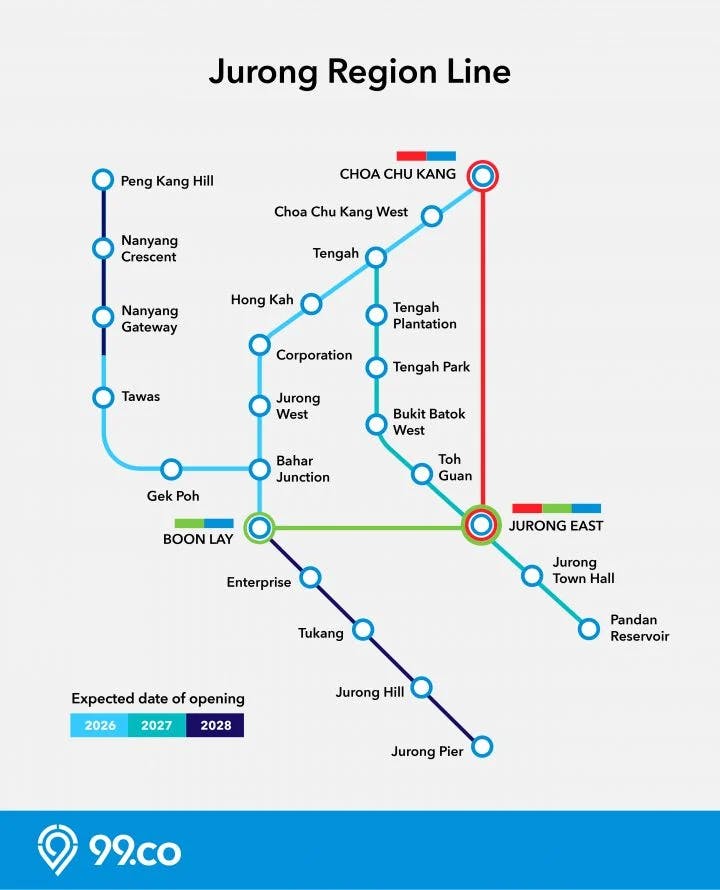 Jurong Region Line (JRL)
Jurong Lake District is a prime-developing area near Le Quest. With Jurong Lake District slated to be Singapore's next CBD, it is a nice bonus that Jurong would be easily accessible from the Le Quest condominium. The upcoming Tengah Park MRT along the JRL will further enhance the property's accessibility. 
The upcoming Jurong Region Line (JRL) will significantly improve the region's connectivity and support the development of the Jurong area. Places of interest around Jurong such as Jurong Industrial Estate, Jurong Innovation District, and Nanyang Technological University (NTU) will be seamlessly connected.
Nearby Amenities 
Located at Bukit Batok West Ave 6, Le Quest is next to Bukit Batok Hillside Park. Other pristine parks are just a few minutes' walk away, making Le Quest an ideal spot for nature lovers.
Parks Near Le Quest
While Le Quest is built with soothing greenery, Bukit Batok's verdant landscape will endear nature lovers. Bukit Batok Hillside Park is always a place to go when you want to have a fun day out among the lush greenery. 
You can also head to Bukit Batok Town Park or Little Guilin. The picturesque park holds a beautiful landscape popular with those looking for a restful retreat. Alternatively, the adventurous can head to the cliffs in Bukit Batok Nature Park instead.
Run on Bukit Batok Nature Park's undulating terrain for an invigorating workout or hike through the woods while enjoying the beautiful surroundings. At a high vantage point, you can look for beautiful sights that will take their breath away.
Shopping Centres Near Le Quest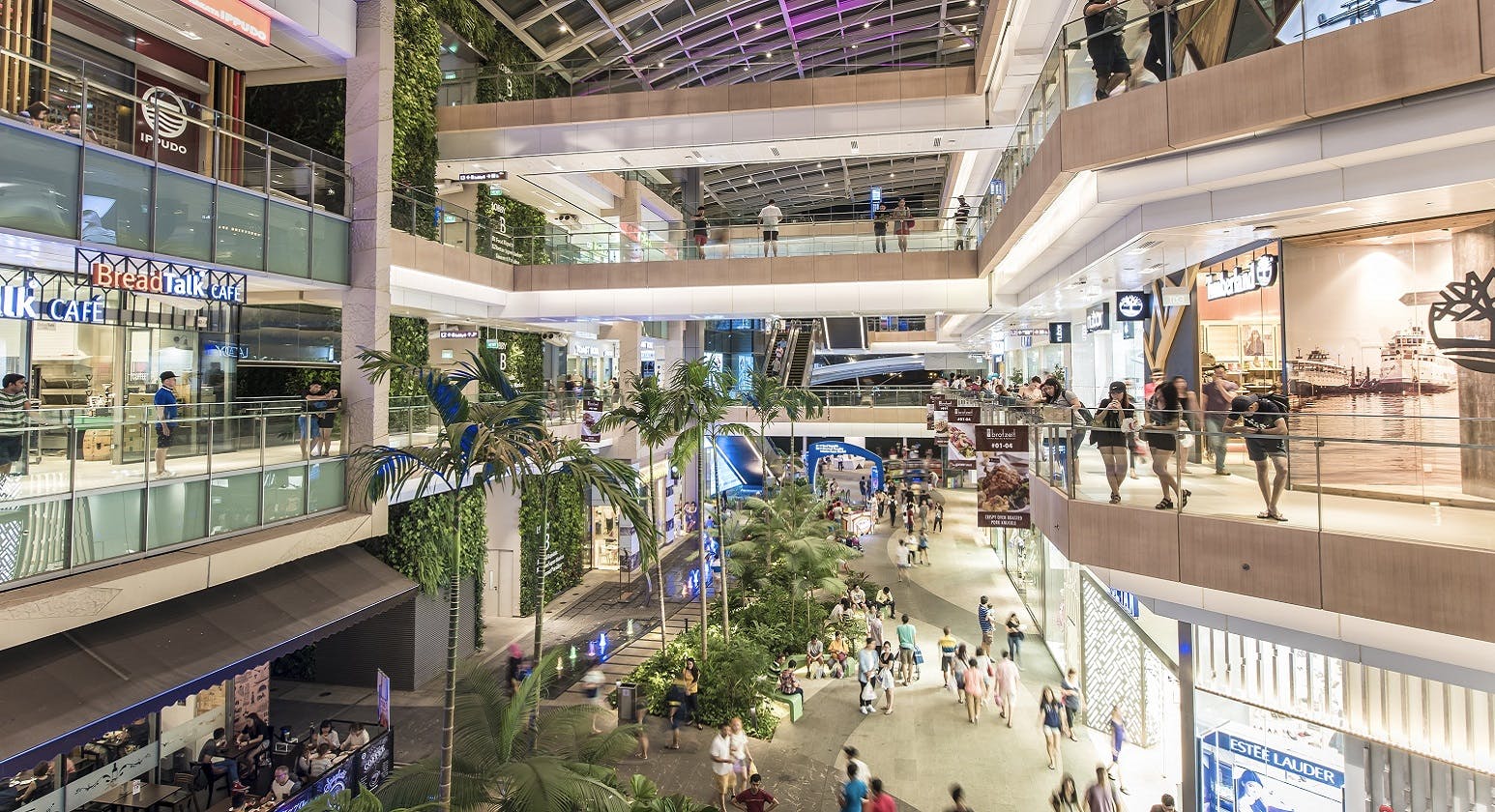 The condominium comes with its retail mall. Le Quest Shopping Mall has a total of 100 units that are split among retail outlets and food vendors. With a supermarket downstairs, groceries and daily necessities will be easily purchasable.  
You can also find the West Mall next to Bukit Batok MRT Station. It boasts a wide variety of stores, a library, a cinema, a supermarket, and a post office. Le Quest residents can buy almost everything they need in this shopping mall. 
On top of that, Le Quest condominium is close to several shopping malls in Jurong, such as Westgate Mall. Located at the heart of Jurong Gateway, the integrated retail and office development comprise a 7-level lifestyle and family shopping mall and a 20-level office tower known as Westgate Tower.
Here is a list of shopping malls near Le Quest:
West Mall (1.3km)
Westgate (3.3km)
Jem (3.3km)
IMM (3.3km)
Food Centres Near Le Quest
The food options offered at Le Quest Shopping Mall allow residents to indulge in fast food, restaurants, or local delights. Moreover, Bukit Batok is also home to several famous coffee shops and hawker centres, where residents can pick out their favourite dishes for breakfast, lunch, and dinner. 
For example, there is the famous Bukit Batok Street 11 Food Centre. Located approximately 1.5 kilometres away, the hawker centre houses Hokkien Mee Ngoh Hiangs, a must-visit stall since 2012. Another local favourite is the S-11 Bukit Batok Food House, one of the most reliable food centres in Bukit Batok since 1993. If you are just moving in and you ask your neighbours where to grab good food, they would often refer to this hawker centre!
Here is a list of food centres near Le Quest condominium:
Bukit Batok Street 11 Food Centre (1.5km)
Meng Soon Huat Food Centre (1.6km)
S-11 Bukit Batok Food House (1.7km)
Yuhua Village Market and Food Centre (2km)
Schools Near Le Quest
There are many schools near Le Quest. Millenia Institute, a tertiary institution, and the Singapore Hotel and Tourism Education Centre (SHATEC) are close to Le Quest.
Here is a list of educational institutions in Bukit Batok and Jurong neat the condominium:
Millennia Institute (700m)
Dulwich College (900m)
Dazhong Primary School (1km)
Princess Elizabeth Primary School (1m)
Bukit Batok Secondary School (1m)
Dunearn Secondary School (1.4km)
St Anthony's Primary School (1.8km)
Hillgrove Secondary School (1.8km)
Lianhua Primary School (1.9km)
Yuhua Primary School (2km)
Crest Secondary School (2km)
Bukit View Secondary School (2km)
SHATEC (2.1km)
BMC International College (3km)
Jurong Academy (3.3km)
Omega International College (3.5km)
Spring College International (3.5km)
Libraries Near Le Quest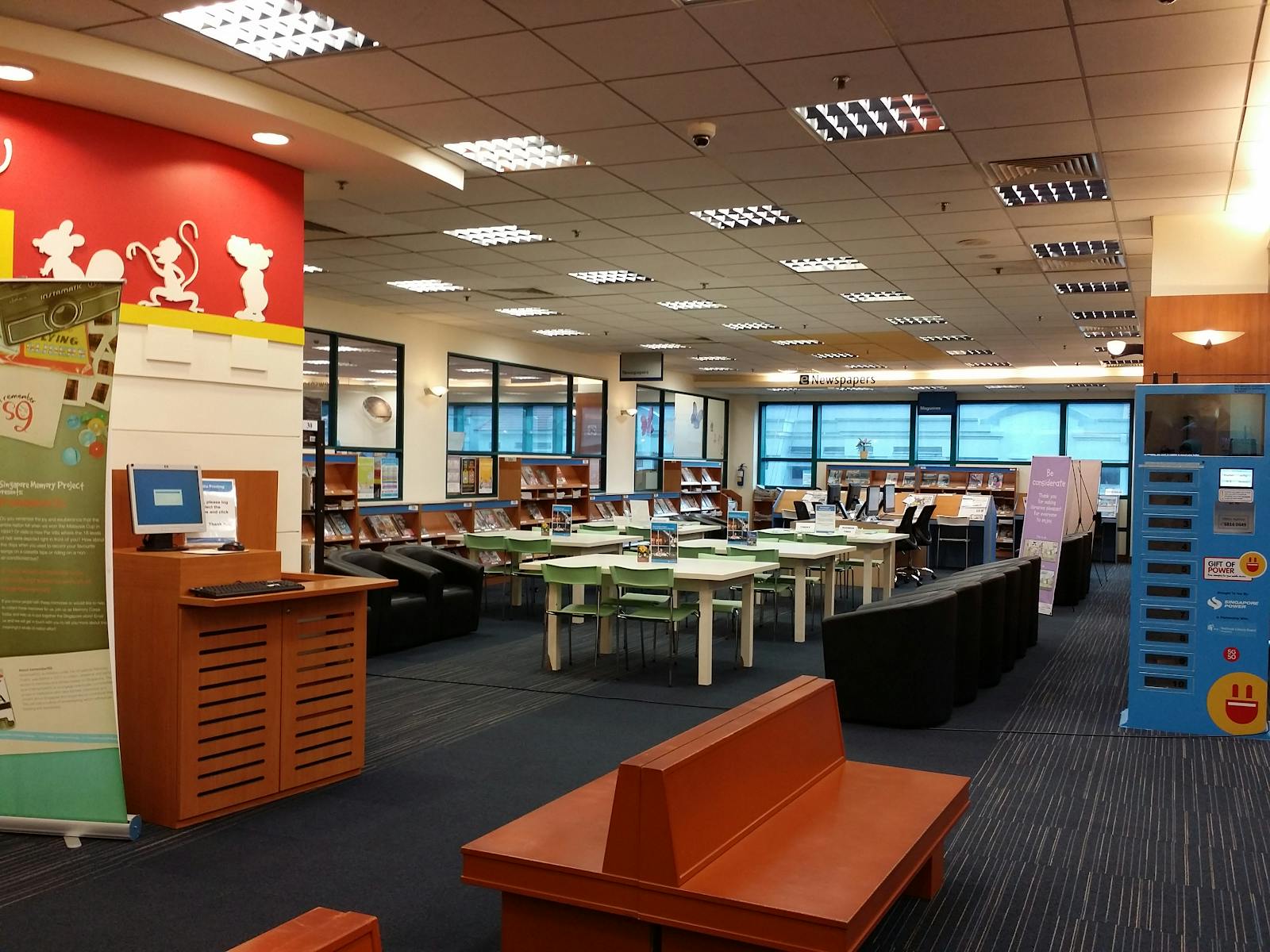 Located 1.5 kilometres away, Bukit Batok Public Library covers an area of 1,276 square metres and is situated within the famous West Mall Shopping Centre. The most extensive collection in this library is the Children's English books, both fiction and non-fiction, followed by English books for Adults. 
As for the clubs, one of the highlights is the Heartland Book Club which was formed in 2005. It is open to all reading enthusiasts, with one of the highlights of the club is that it invites local and foreign authors to discuss their books and enrich the club members' literary experience. 
On top of that, Bukit Batok Public Library is the first library to introduce the Electronic Library Management System (ELIMS). It allows automated and instantaneous book borrowing and instant book returns via book drop at any public library in Singapore.
Sports Centres Near Le Quest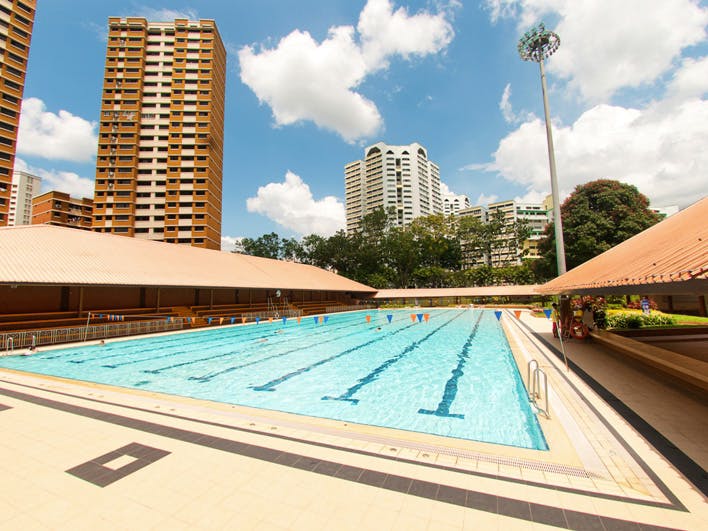 Residents with an active lifestyle will enjoy numerous sports centres near Le Quest condo. Bukit Gombak Sports Centre is located only 1.5 kilometres from the development. If you look specifically for a swimming complex, head to Bukit Batok Swimming Complex, located just 2 kilometres away. 
Alternatively, drive a bit further and get to Jurong East Sports Centre (3km). Jurong East Swimming Complex is the first to offer a lazy river, a wave pool, and fun slides at an affordable rate. With its other facilities like an air-conditioned sports hall, stadium, and fitness gym, Jurong East Sports Centre prides itself as a preferred venue for community events, tournaments, and a leisure day. 
Places of Worship Near Le Quest
Searching churches, mosques, and temples near Le Quest are also relatively easy because you can find several places of worship that belong to different faiths within a 2km radius. Here is a list of places of worship in Bukit Batok and Jurong around the condominium complex:
Sattha Punchaniyaram Buddhist Temple (1.3m)
Bukit Batok Presbyterian Church (1.3m)
Trinity @ Bukit Batok (1.5km)
Assemblies of God Church - New Destiny Fellowship International (2km)
Tong Tien Kung Temple (2km)
Ah Ma Temple (2.2km)
Masjid Ar-Raudhah (2.2km)
Sri Arulmigu Murugan Temple (2.4km)
Masjid Al Mukminin (2.5km)
Hospitals Near Le Quest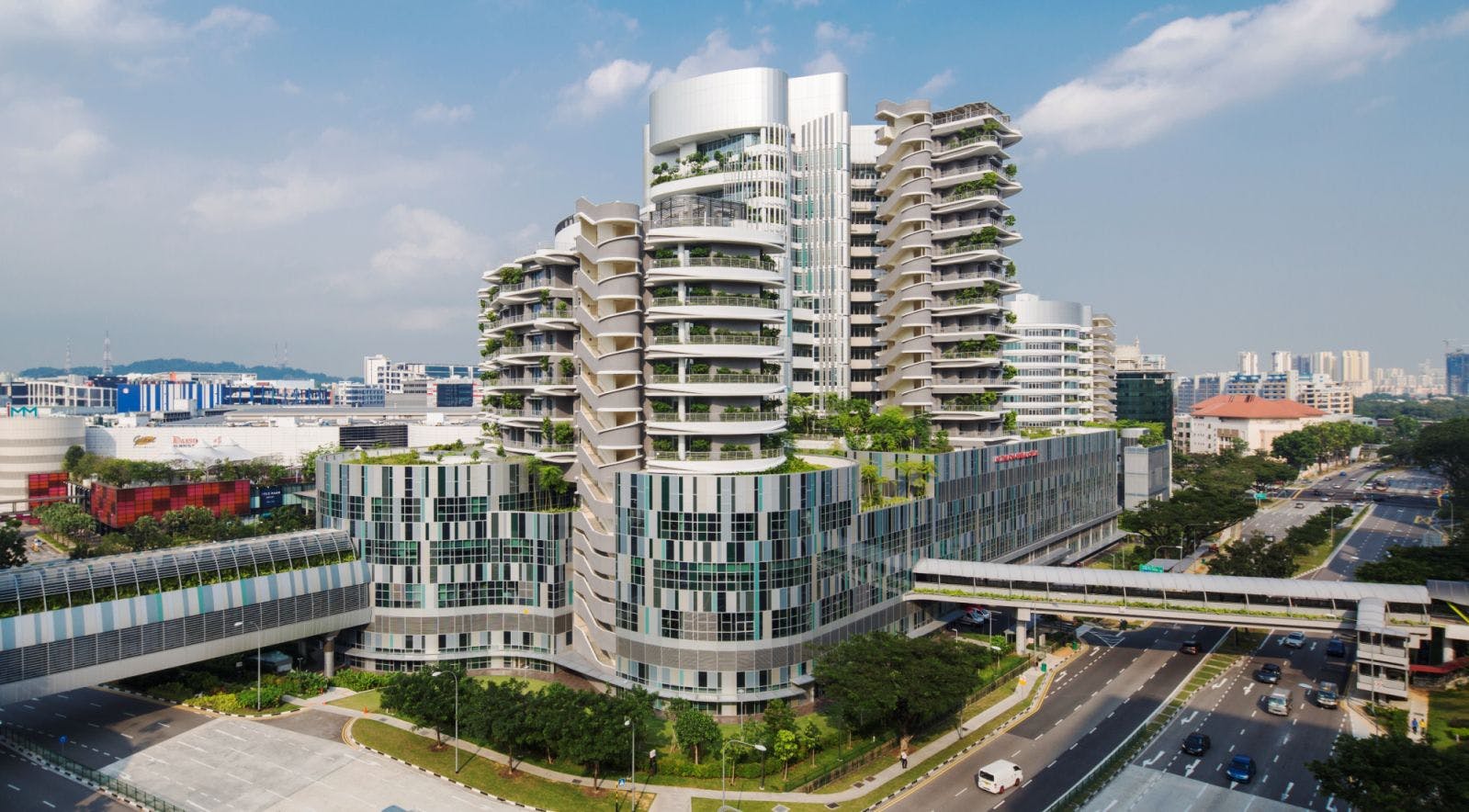 In times of health emergency, head to the 700-bed Ng Teng Fong General Hospital located at Jurong East. It takes approximately a 10-minute drive to get there. Ng Teng Fong General Hospital is part of integrated development with the adjoining Jurong Community Hospital. Patients benefit from the co-management of doctors from both hospitals and integrated medical records and treatment plans. However, suppose you prefer smaller medical facilities near Le Quest; the nearest clinic is Distinct Clinic Bukit Batok (350m).