Lush Acres EC
District 28 - 1 Fernvale Close - Executive Condo View on map
Lush Acres is a 99-year leasehold condominium development located at 1 Fernvale Close in District 28. This project was completed in 2016 and it stands 25 storeys tall and comprises a total of 380 units. It is within walking distance to MRT stations Layar, Kupang, Fernvale, Thanggam, Tongkang which provide residents easy access to other areas of Singapore.

Condo facilities at Lush Acres includes pool deck, fitness corner, swimming pool, bbq, parking, security.

For young couples or families with children, Lush Acres is also close to schools like Pei Hwa Secondary School, Sengkang Green Primary School. If you're wondering about what you can do around the area, residents can head to nearby supermarkets like FairPrice Finest - Finest Seletar Mall, FairPrice - Jalan Kayu for groceries and household products. Never worry about your health emergencies or regular health checkups with access to nearby clinics such as Etern Medical Clinic (Fernvale Palm), Prohealth Medical Group @ Lrt Fernvale Pte Ltd.

Also, if you need banking services, you can head to POSB - Seletar Mall Branch .

In addition, Lush Acres is within driving distance to Orchard Road, Singapore's popular shopping area, is a 19 mins drive away.
Read More 
Overview
| | |
| --- | --- |
| Completed At: | 2016 (4 years) |
| Tenure: | 99 years |
| Project Size: | Medium (380 units) |
MRT Stations nearby to Lush Acres
Schools nearby to Lush Acres
Sengkang Green Primary School
Photo Gallery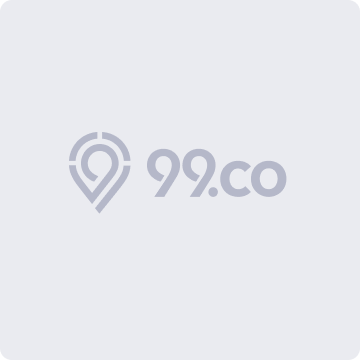 Active Listings
As of Aug 07, 2020, there are a total of 2 active listings for rent and sale at Lush Acres.
Explore the neighbourhood
Taxi
Public Transport
Driving
Add locations you travel to frequently to calculate travel time
Changi Airport
2 Transfers
Floor Plans
A1a
915 sqft / 85 sqm
3 Bed - 2 Bath
A1ad
1,119 sqft / 103 sqm
3 Bed - 2 Bath
A1b
926 sqft / 86 sqm
3 Bed - 2 Bath
A1bd
1,130 sqft / 104 sqm
3 Bed - 2 Bath
A1p
969 sqft / 90 sqm
3 Bed - 2 Bath
A2a
1,130 sqft / 104 sqm
3 Bed - 3 Bath
A2ad
1,399 sqft / 129 sqm
3 Bed - 3 Bath
A2b
1,130 sqft / 104 sqm
3 Bed - 3 Bath
A2p
1,206 sqft / 112 sqm
3 Bed - 3 Bath
A3a
1,055 sqft / 98 sqm
3 Bed - 3 Bath
A3ad
1,324 sqft / 123 sqm
3 Bed - 3 Bath
A3b
1,055 sqft / 98 sqm
3 Bed - 3 Bath
A3p
1,163 sqft / 108 sqm
3 Bed - 3 Bath
A4a
1,908 sqft / 177 sqm
3 Bed - 3 Bath
A4b
1,908 sqft / 177 sqm
3 Bed - 3 Bath
A4bd
1,346 sqft / 125 sqm
3 Bed - 3 Bath
A4p
1,173 sqft / 108 sqm
3 Bed - 3 Bath
A5a
1,055 sqft / 98 sqm
3 Bed - 3 Bath
A5ad
1,324 sqft / 123 sqm
3 Bed - 3 Bath
A5b
1,066 sqft / 99 sqm
3 Bed - 3 Bath
A5p
1,173 sqft / 108 sqm
3 Bed - 3 Bath
B1a
1,238 sqft / 115 sqm
4 Bed - 3 Bath
B1b
1,238 sqft / 115 sqm
4 Bed - 3 Bath
B1bd
1,485 sqft / 137 sqm
4 Bed - 3 Bath
B1p
1,367 sqft / 126 sqm
4 Bed - 3 Bath
B2a
1,346 sqft / 125 sqm
4 Bed - 3 Bath
B2ad
1,658 sqft / 154 sqm
4 Bed - 3 Bath
B2b
1,346 sqft / 125 sqm
4 Bed - 3 Bath
B2bd
1,615 sqft / 150 sqm
4 Bed - 3 Bath
B2p
1,442 sqft / 133 sqm
4 Bed - 3 Bath
B3a
1,302 sqft / 120 sqm
4 Bed - 3 Bath
B3b
1,302 sqft / 120 sqm
4 Bed - 3 Bath
B3bd
1,572 sqft / 146 sqm
4 Bed - 3 Bath
B3p
1,442 sqft / 133 sqm
4 Bed - 3 Bath
B4a
1,356 sqft / 125 sqm
4 Bed - 4 Bath
B4ad
1,690 sqft / 157 sqm
4 Bed - 4 Bath
B4b
1,367 sqft / 126 sqm
4 Bed - 4 Bath
B4p
1,507 sqft / 140 sqm
4 Bed - 4 Bath
C1a
1,507 sqft / 140 sqm
5 Bed - 4 Bath
C1b
1,507 sqft / 140 sqm
5 Bed - 4 Bath
C1bd
1,722 sqft / 159 sqm
5 Bed - 4 Bath
C1p
1,647 sqft / 153 sqm
5 Bed - 4 Bath