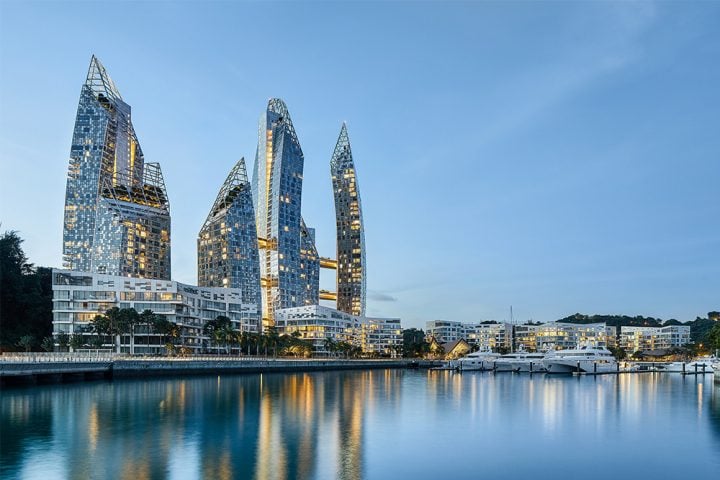 For many of us, the dream is to upgrade from our current digs and move into an apartment that's so beautiful, we never want to step out of its compounds. Regardless of whether you're just fantasizing about the future or you actually have plans to purchase property in 2019, check out these 5 amazing condominiums in Singapore that will take your breath away.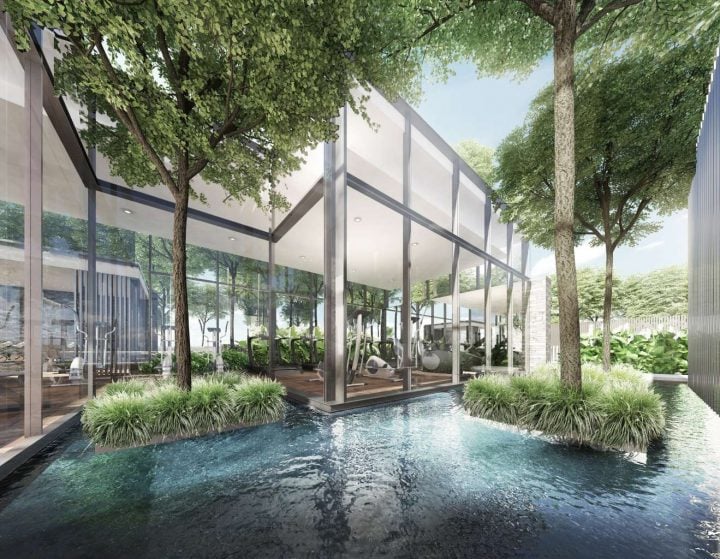 (Credits)
District: D3
Nearest MRT: Redhill
Units: 663
Average PSF sale price: $1,796.1
Principal Garden is one of the most gorgeous condominiums we've laid eyes on, and we'd happily give up a kidney to be able to live here. What's interesting about this project is that it adheres to an "80-20 garden living" concept, which means that only 20% of the site is built up, with the remaining 80% of the space being dedicated to landscaped gardens and other greenery. You get great views of the Alexandra Canal from Principal Garden; as a bonus, the condominium is also located near a Good Class Bungalow Estate (GCBA).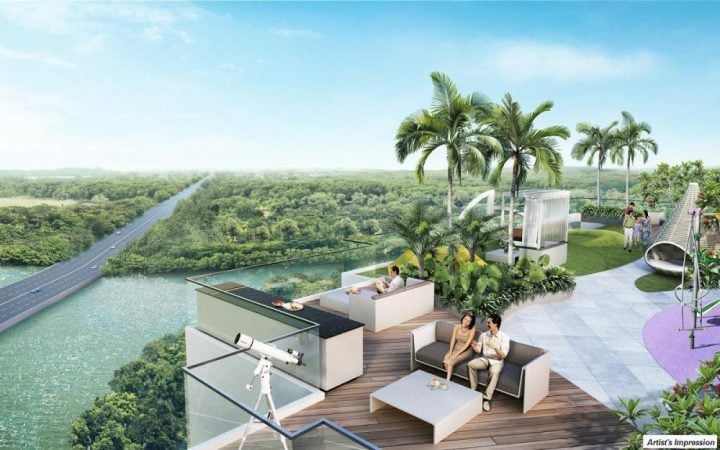 (Credits)
District: D19
Nearest MRT: Buangkok
Units: 921
Average PSF sale price: $1,064.4
If you love staying in resorts, and you can't do without your annual or biannual trips to Bali, then Riversails will be a great fit for you. This condominium is decked out in cabanas, floating pavilions, and water hammocks, and just looking at pictures of this place will bring your stress levels down several notches. All units come with amazing waterfront views of the near Serangoon River, Sungei Pinang, Punggol Park and Sungei Serangoon.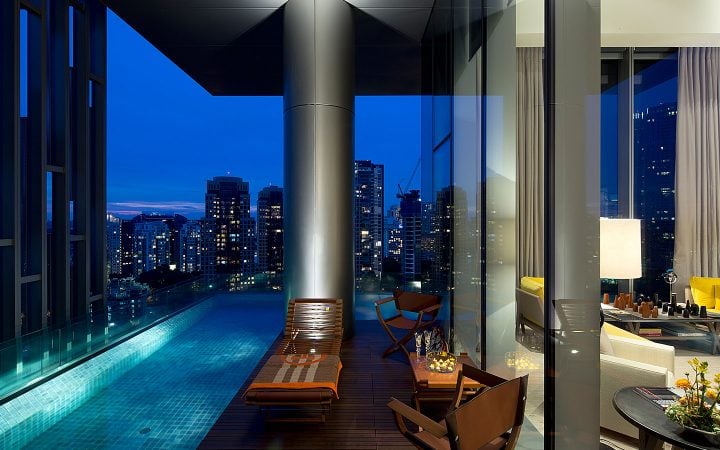 (Credits)
District: D9
Nearest MRT: Orchard
Units: 66
Average PSF sale price: $3,156.1
A word of disclaimer: The Marq doesn't come cheap. If you've got the means to purchase a unit here, though, you'll truly be living in the lap of luxury.
Consider this: The Marq is one of the only condominiums in the world to have swimming pools cantilevered outside of the building in every unit. (Yep, this means that each residence in the condo is outfitted with a private lap pool). You also get an amazing 360 degree view of the city skyline from the condo, and you know what that means: instead of having to squeeze with all the plebeians at Marina Bay Sands, you can stay at home and enjoy a private fireworks show during New Years' Eve. Sweeeeet.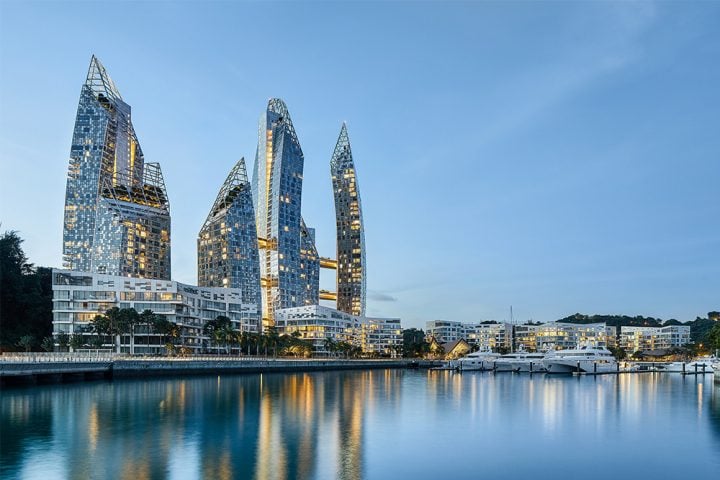 (Credits)
District: D4
Nearest MRT: Telok Blangah
Units: 1,129
Average PSF sale price: $1,676.8
We can't curate a list of beautiful condos in Singapore, and not include Reflections at Keppel Bay on it; it's simply not done. This iconic development was designed by world-renowned architect Daniel Libeskind; in fact, the condominium lays claim to being Libeskind's first residential project in Asia. The project is made up of six sky towers and 11 fan-shaped blocks, each with its own sky garden. There are also sky bridges connecting each pair of towers; head here for jaw-dropping views of Mount Faber and Sentosa.

(Credits)
District: D18
Nearest MRT: Pasir Ris
Units: 912
Average PSF sale price: $1,086.7
Like Riversails, D'Nest looks (and feels!) more like a resort than a condominium. This project sits on a 400,000+ square foot land parcel, so there's plenty of space to go around. Expect plenty of eco-friendly features and facilities, including solar panels, organic farms, and charging stations for electric hybrid vehicles. If you're in need of some R&R, head for the Weave Pavilions or Wing Hammocks.
Purchase the home of your dreams today at 99.co!
If you found this article helpful, 99.co recommends 5 condos with the most awesome views in Singapore and 5 stunning condo sports facilities that bring out your inner champion.