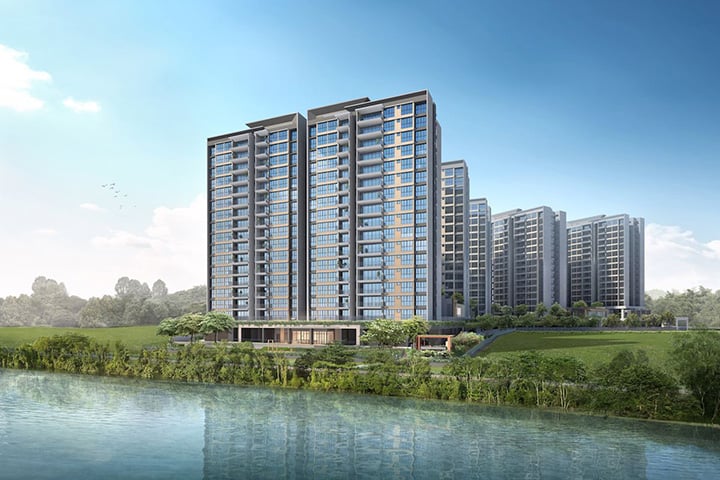 In 2017, Rivercove Residences, the most recent Executive Condominium (EC) to be launched, sold like hotcakes for an average of $965 per square foot (psf). While the appeal of living in a condo in Singapore on the cheap is obvious to many, the reality is that EC launches are getting fewer — with the government allocating fewer sites in recent years and only one EC projected to launch (at Tampines Ave 10) in 2018.
Given there's a large pool of home-seekers in Singapore within the income range of $10,000 to $14,000, demand for ECs far outstrips supply. If you're intending to buy a home and perhaps set up a family, it'd be unrealistic and impractical to wait for the next EC launch (in 2019). While ECs are great, consider these alternatives, which come with their own set of advantages: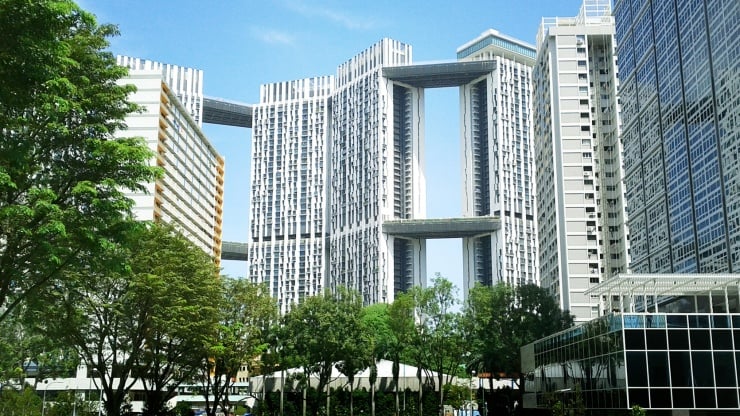 Resale HDB flats
Why choose this over an EC?
You can get a resale flat in a mature district, where abundant amenities make up for (or exceed) the benefits of facilities of an executive condominium

Against a yet-to-be-completed EC, resale flats provide an immediate place to move into; and you can inspect the actual property before buying

A resale flat in a desirable location (e.g. Queenstown) can still cost less than an EC, leaving you with more spare cash for investment or other uses
Sure, they don't have a pool and gym, but resale HDB flats can more than make up for those small drawbacks. For example, resale flats can be located in more mature areas than ECs; you might find the convenience of having a nearby mall / eateries / transport hub all outweigh the pool and gym. If it's a resale flat versus and under-construction EC, you also have the advantage of being able to move in right away.
Take, for example, The [email protected]. At an average price of around $850 psf, these resale flats are situated close to the Tanjong Pagar area. It provides fast access to the Central Business District, as well as numerous malls and restaurants in the area — all at less than the cost of an EC.
Other examples — which are all less than 10 years old — include Kim Tian Green and City View @ Boon Keng. Not only are these cheaper than ECs on average, you'll find they're more accessible than ECs, which are mostly located in out-of-central areas such as Sengkang and Tampines.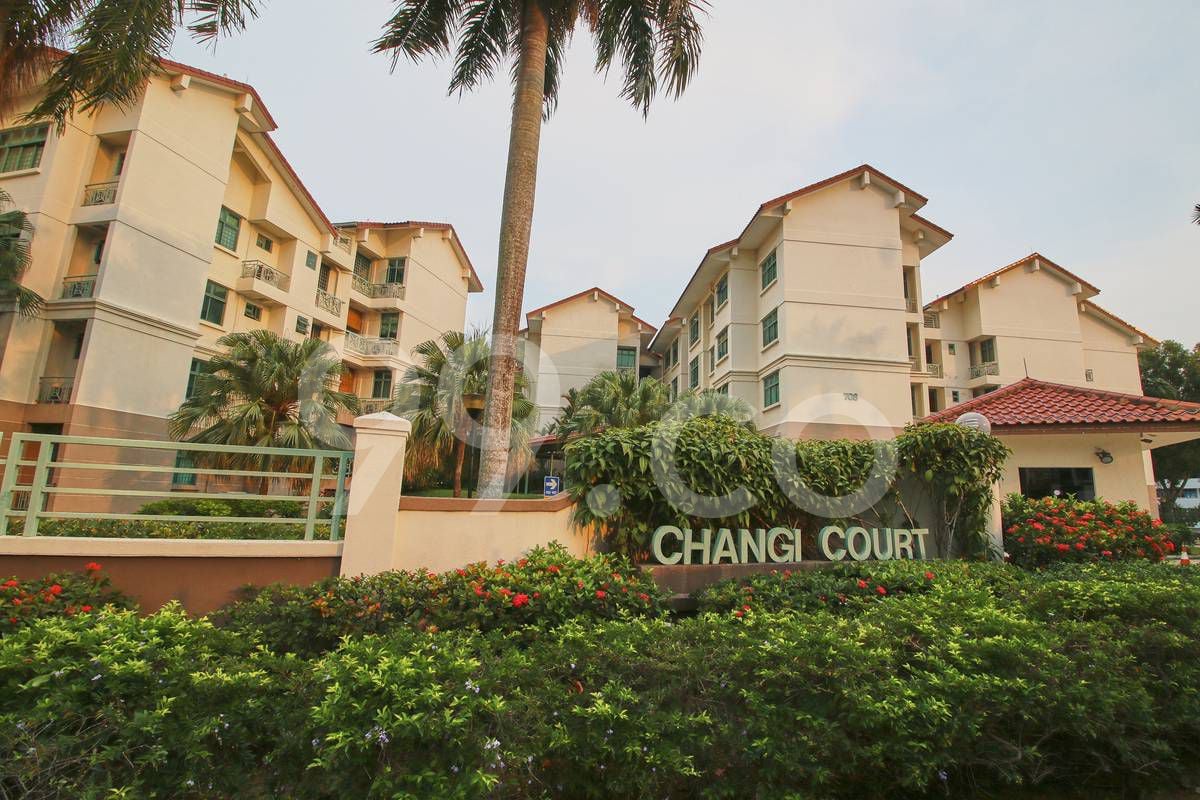 Older freehold condos
Why choose this over an EC?
It's freehold, whereas most ECs are on 99-year leases. Freehold condos also tend to yield better sales proceeds if an en-bloc happens.

There's no wait for your unit to be privatised. ECs are only privatised after their 10

th

year.

Freedom from the five-year Minimum Occupancy Period (MOP). If you like, you can buy and rent it out straight away, while living with your parents for a time. This can defray a large portion of costs.
If you look outside the central region, you'll find a lot of older freehold condos at around $1,079 per square foot. Now if that is slightly above your budget, you can consider a slightly smaller unit, or buying one and renting it out for a while before you move in.
If you rent out the unit for five years before getting married and moving in, for example, you could effectively be buying on the cheap (that is, your rental income absorbs the cost for the first few years). And in the end, you still end up with a condo with a pool and gym.
Compared to 99-year leasehold ECs, freehold properties may also be a better option for first-time buyers who see home as something permanent and an asset to be passed on to the next generation. Considering this, it could be worth paying the price premium for a technically "unlimited" lease, just to avoid any worries about expiring leases.
Take a look at these older freehold units in Changi Court, The Summit, or Hume Park II. Many of these units are quite easy to rent out (Changi Court is right next to the SIA training centre); and because they're freehold, you don't have to worry about the lease running out some day.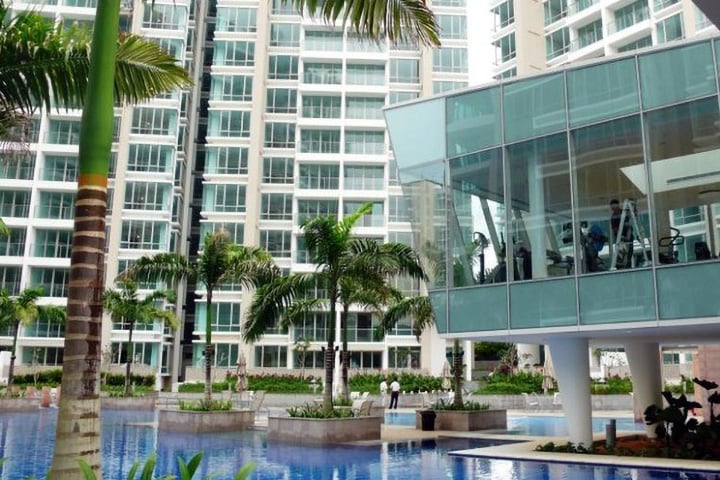 A normal, 99-year suburban condo
Why choose this over an EC?
As with point 2, these are private properties with no MOP period, or other HDB rules

The price difference is not as huge as most people think

You can move into a resale condo right away

Better, more accessible locations
You get an executive condominium because a regular 99-year leasehold condo is too expensive, right? Well that's how most people think, but the real price difference might surprise you. Do a search on Singapore's largest property portal 99.co and you'll find many larger suburban condos (3-bedrooms) that go for below $1,000 psf. That's a price comparable to an EC.
Don't believe us? Check out Baywater, which can go below $950 psf for a 3-bedroom unit. Or The Quartz, which we've seen falling to $980+ psf, and Westcove, which has reached as low as $904 psf.
So if you'd rather not deal with HDB restrictions, always compare the prices of regular condos to your intended EC first. Don't make the assumption that it's out of your budget as you'll be surprised at how narrow the gap between the two has become.
Voice your thoughts in the comments section or on our Facebook community page.
If you found this article helpful, 99.co recommends Should you buy a 99-year leasehold over a freehold condo? and 99.co guides: Everything to know about paying for an Executive Condo
Looking for a property? Find your dream home on Singapore's largest property portal 99.co!
Looking for a property?
Find the home of your dreams today on Singapore's fastest-growing property portal 99.co! If you would like to estimate the potential value of your property, check out 99.co's Property Value Tool for free. Also, don't forget to join our Facebook community page or Telegram chat group! Meanwhile, if you have an interesting property-related story to share with us, drop us a message here — and we'll review it and get back to you.