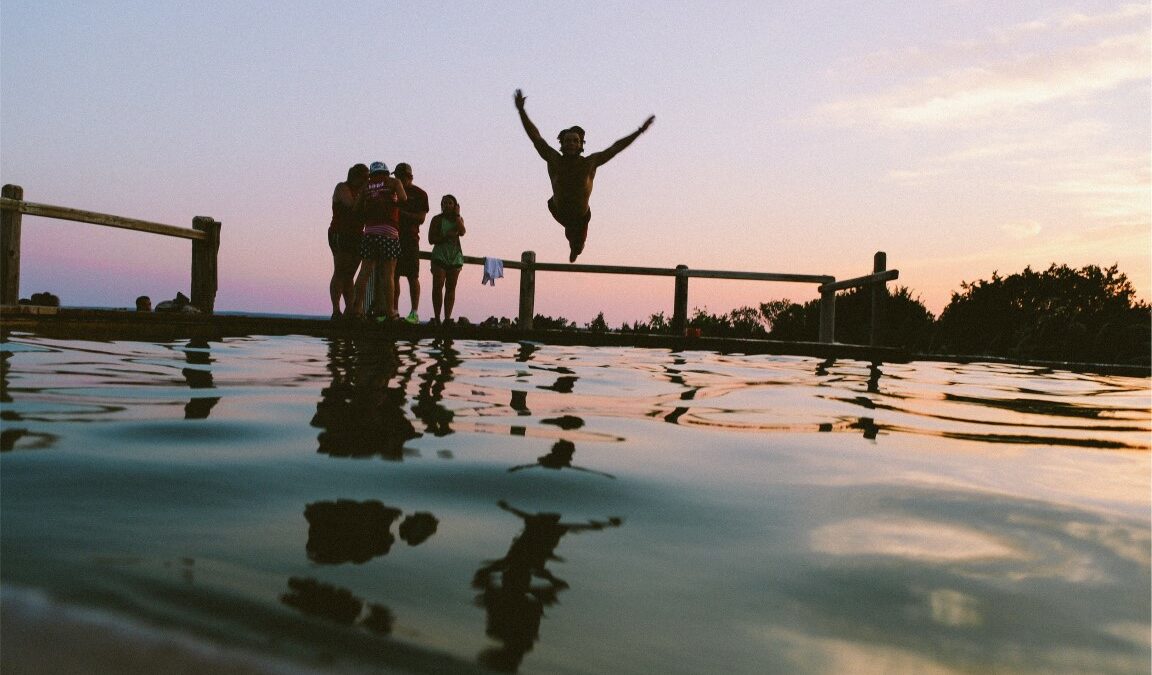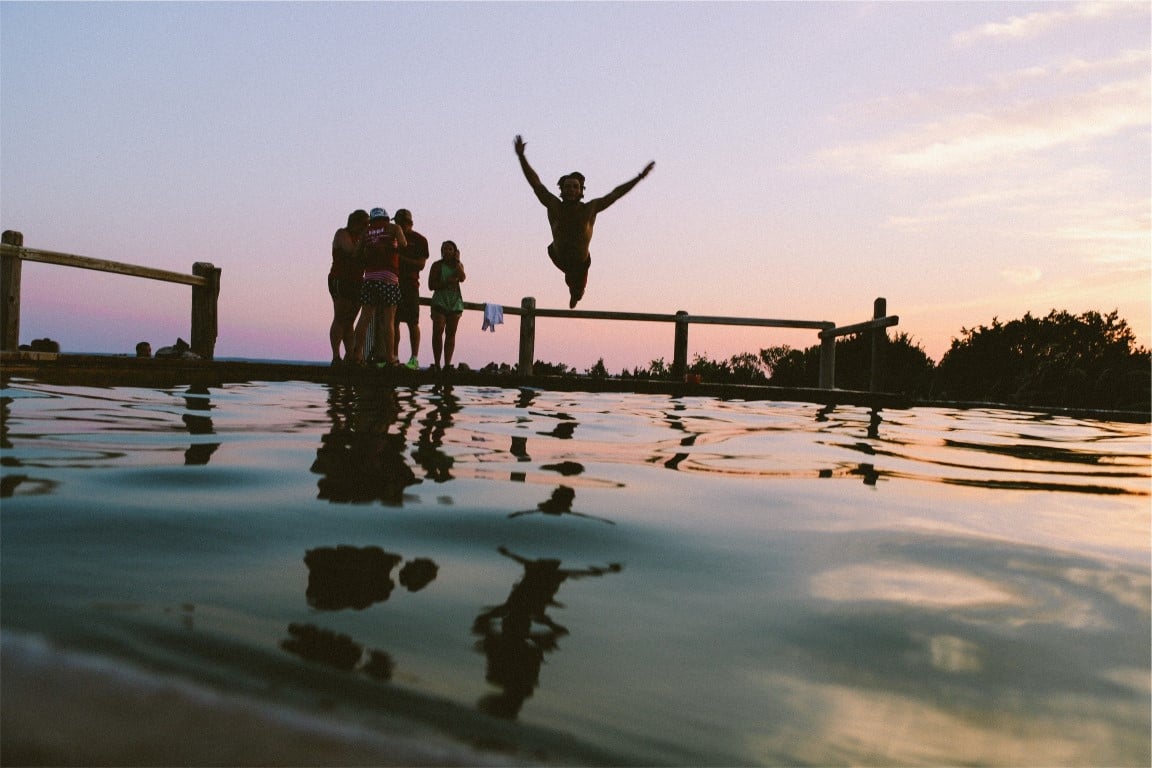 If beautiful swimming pools are your kryptonite, you'll love this article. Why limit yourself to having access to gorgeous, drool-worthy pools only when you're on vacation? Check out these 5 condo swimming pools in Singapore, and purchase a unit to relax with your cocktail of choice, all day err day!  
The Sail @ Marina Bay
    
Credits: @uptin
Standing at 245 metres, The Sail is not just the tallest condominium in Singapore, but also one of the top 10 tallest residential buildings in the entire world. Other than an absolutely stunning infinity pool, there's also a lap pool, children's pool, and aqua pool featuring various workout machines. It's also right smack in the CBD, so those who work nearby might just be able to get away with sneaking home for a quick dip during lunchtime.
2. Reflections at Keppel Bay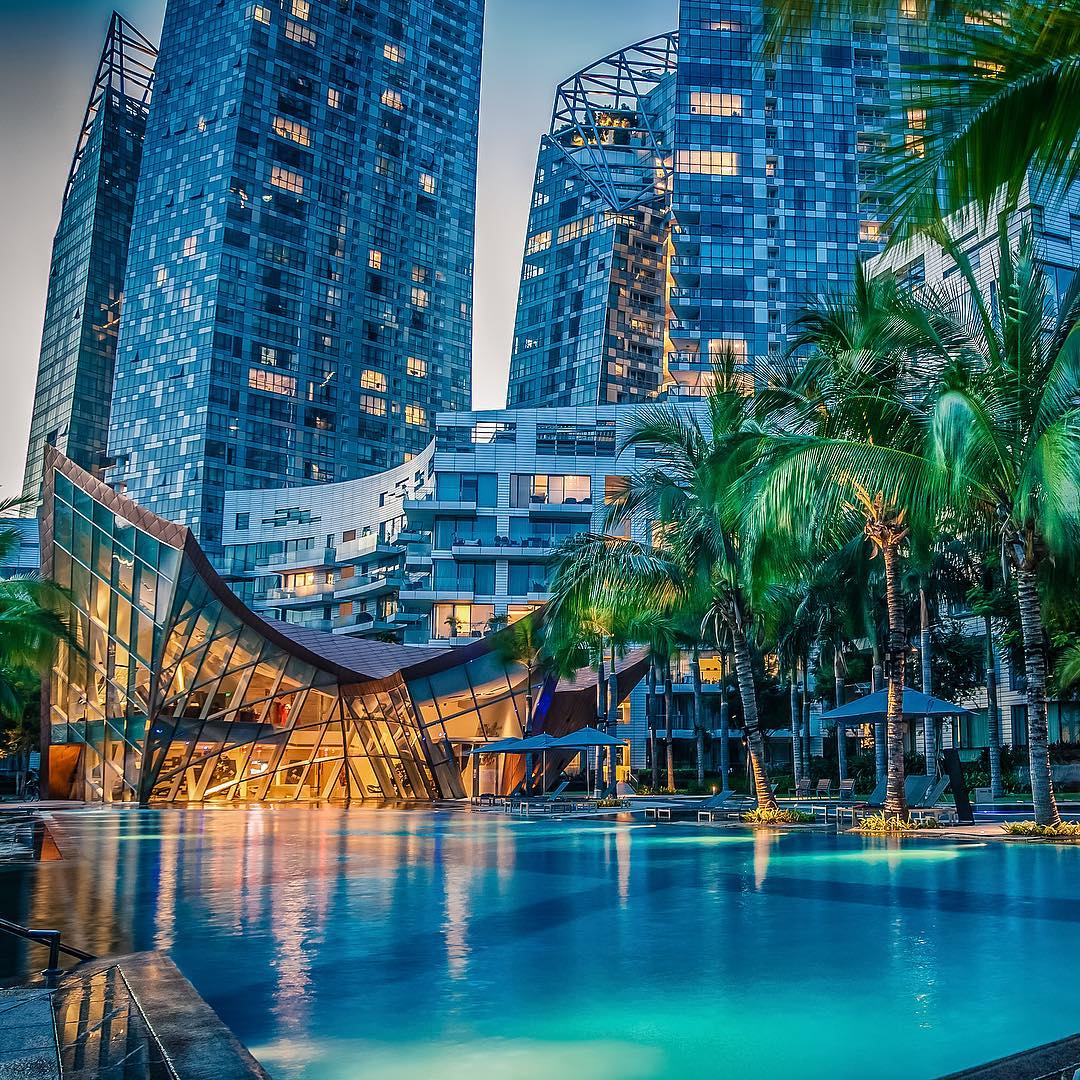 Credits: @fafko
Don't like crowded condo swimming pools? At Reflections at Keppel Bay, you'll never encounter that problem. Featuring an Olympic size swimming pool, a whopping 100,000 square feet of water space and 2 jacuzzis, this is pretty much what dreams are made of. Plus – just imagine coming home after a long day of work to a heart-arresting view.
3. Sky Habitat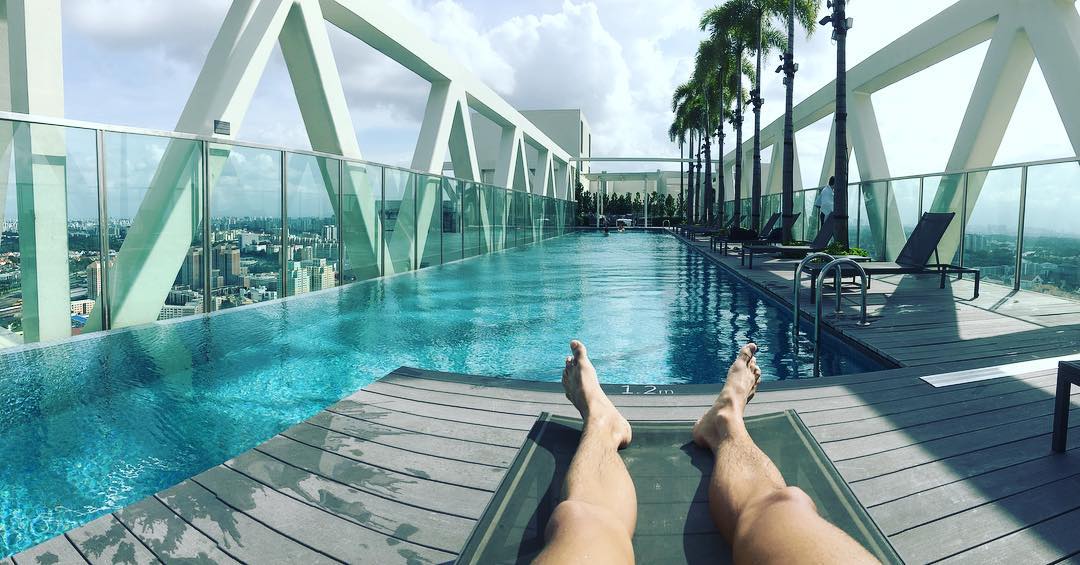 Credits: @dixonteooo
Don't be too quick to dismiss Sky Habitat as 'just another condo in Bishan' – heading the design team of this project is the very same person who designed Marina Bay Sands. At Sky Habitat, the 38 storey high infinity pool sits above two additional sky gardens, with strategically positioned palm trees lending a tropical, almost festive resort vibe to the place.
4. Skyline Residences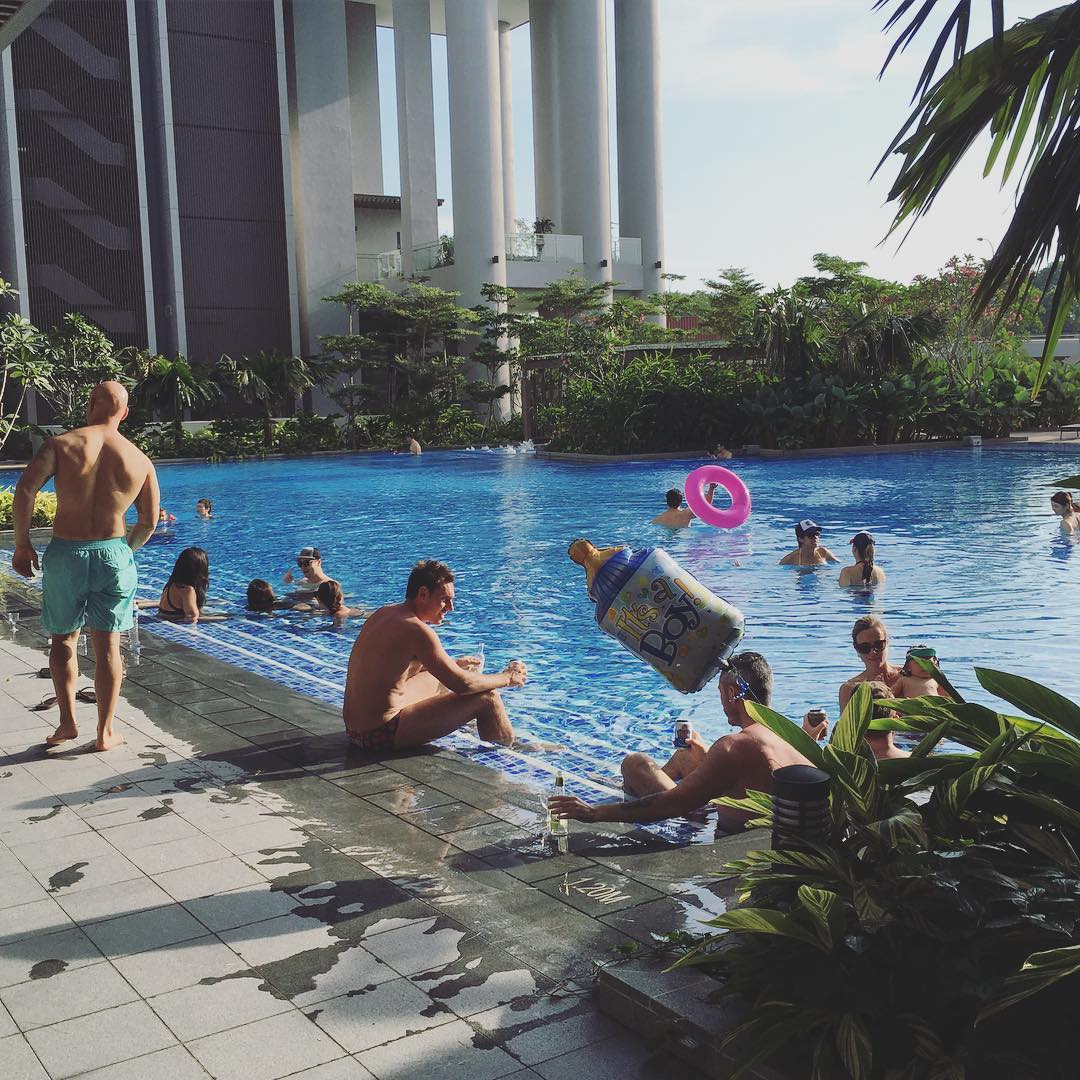 Credits: @sinkyxdl
Skyline Residences, located at Telok Blangah, has got a pretty sweet 50m lap pool surrounded by tons of lush greenery. If you're a sucker for a nice view, you'll also love the sky gardens on the 24th storey, which provide unparalleled views of Telok Blangah Hill Park and the sea. Do note that Keppel Golf Club's lease is slated to end in 2021, though, which means that those sweeping views won't be around for long.
5. OUE Twin Peaks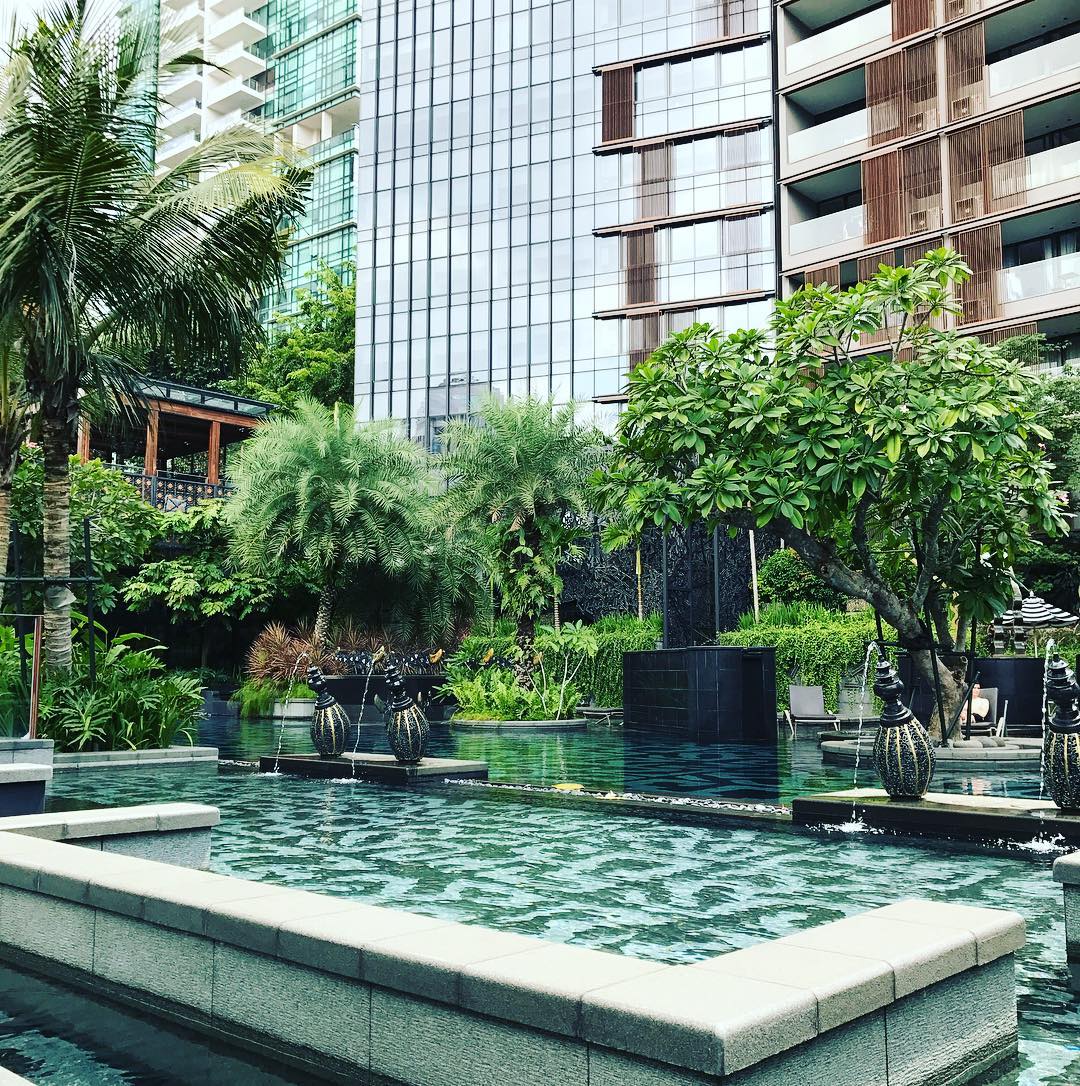 Credits: @rmenges1
Forget about flying to Bali, Thailand, or any of our neighbouring countries – the pool at OUE Twin Peaks is living proof of how you can have a slice of paradise right here in Singapore. Gorgeous pool aside, OUE Twin Peaks is one of the condos in Singapore which comes with a Deferred Payment Scheme, meaning buyers' initial cash outlay is vastly reduced.
Fun fact: If you choose to stay here, you'll also be counting JJ Lin as one of your neighbours!
Drooling over these gorgeous condo swimming pools, but don't know if you can actually afford to get a condo? Opt for more affordable projects – such as these condos that you can purchase with a household monthly income of $7,000, and these other condos that you can purchase with a household monthly income of $6,000!