Due to Covid-19 restrictions, HDB has officially announced that the sales exercise for Build-to-Order (BTO) flats originally slated for May will be held together with the August 2020 exercise.
The announcement came in a press release on 29 May, in which HDB also stated that it will be gradually resuming its customer-facing services and operations. Construction activities, which had been delayed by inter-border lockdowns and circuit breaker period restrictions, is also set to resume.
In total, 7,820 units across eight HDB towns will be launched, making this the largest ever BTO sales exercise ever.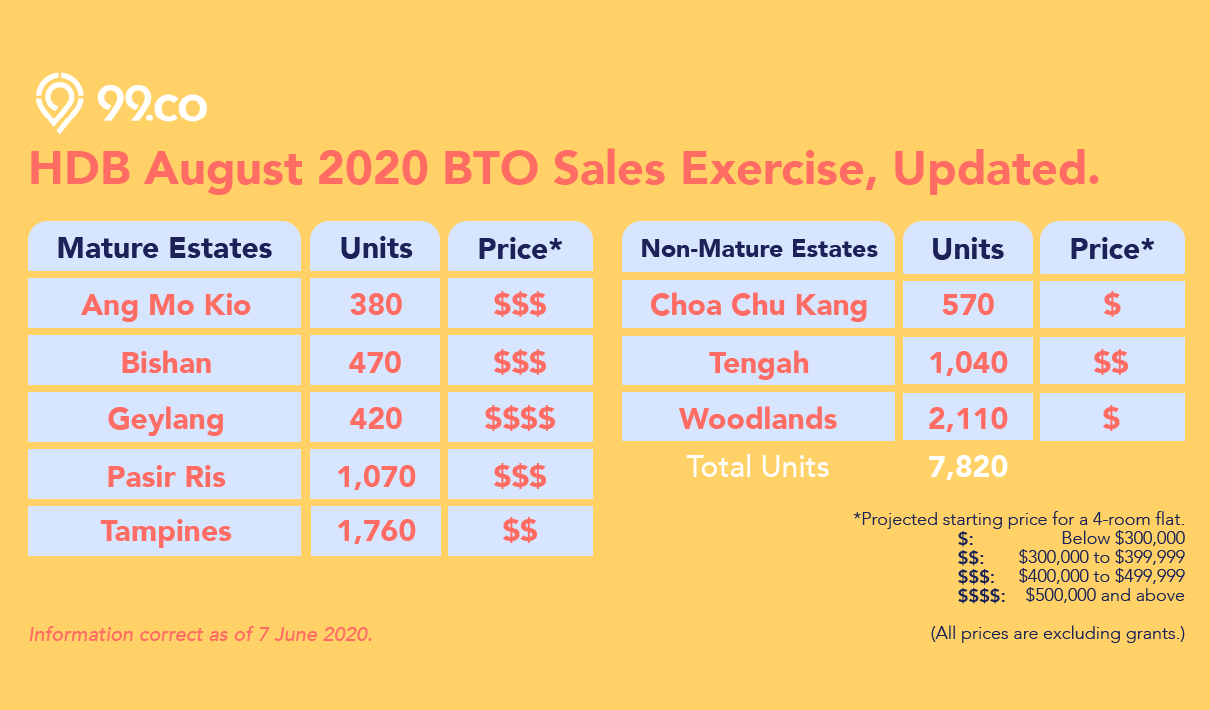 Of the 7,820 units to be released in the August 2020 BTO sales exercise, more than half (4,100) will be located in mature estates. Geylang, where 420 units of 3- and 4-room flats will be built, is expected to be the priciest of the lot.
Meanwhile, the BTO flats to be launched in Choa Chu Kang are expected to be the most affordable out of all eight towns.
In November 2020, HDB will launch another 5,700 flats in Bishan, Sembawang, Tampines, Tengah and Toa Payoh. Of the flats to be launched in August and November, HDB indicated that the projects in Choa Chu Kang and Tampines North (Aug 2020) and Tengah (Nov 2020) will have shorter waiting times.
And if you noticed something missing from the May 2020 sales launch, you're spot on. The May launch originally included a pilot "assisted living project" at Bukit Batok for seniors aged 65 and above.
The Bukit Batok project has been deferred. "As senior-centric activities will continue to be suspended, HDB will defer the launch of the pilot project until a later date, when we are better able to reach out to seniors to share the details of the flat offerings with them," stated the press release.
[Read
Part 1
of our HDB Aug 2020 BTO review here.] [Read
Part 2
of our HDB Aug 2020 BTO review here.]
HDB August 2020 BTO: Location Map and Overview
Other notable BTO projects in August include a massive 8.8 hectare plot (the size of 12 football fields) at Pasir Ris. The development will adjoin Pasir Ris Park and be within touching distance of a rejuvenated Pasir Ris Central.
Among non-mature estates, the pick of the bunch is a 3.9 hectare plot right next to Woodlands Regional Hub and Woodlands MRT. A separate smaller plot in Woodlands is located further away from the action, but will still be at the doorstep of the newly opened Woodlands South MRT.
Check out our two-part review of the August 2020 BTO projects:
Completion of ongoing BTO projects to be delayed by up to six months
Construction work for BTO flats, which was suspended from 7 April 2020, will be allowed to resume in phases from 2 June following the lifting of circuit breaker restrictions.
As the resumption involves fulfilling strict criteria and "safe management measures" to prevent a Covid-19 resurgence, HDB expects the completion of certain BTO projects to be delayed by up to six months beyond their original Estimated Completion Dates.
Where project completion dates are affected, HDB stated that flat buyers will be informed of the revised probable completion dates via their individual My HDBPage accounts.
In addition, upgrading works, such as those under the Home Improvement Programme (HIP), will not resume for the time-being. HDB said that it is working with the Buildings and Construction Authority (BCA) and contractors "to assess when and how works can resume in a safe and calibrated manner".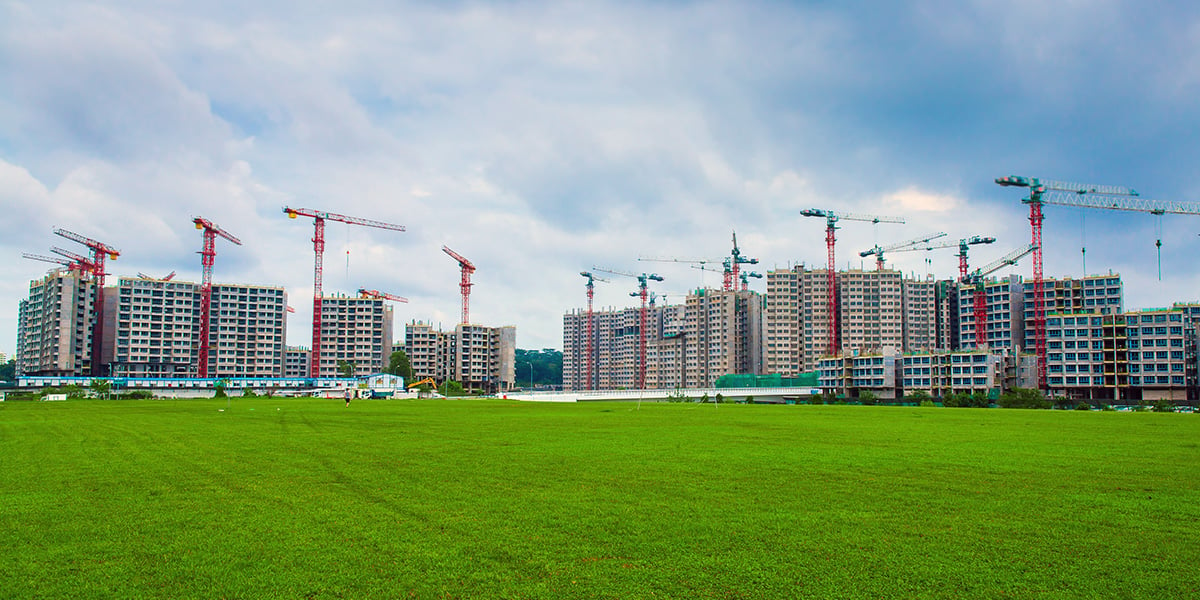 HDB Hub appointments to resume
HDB has stated it will resume the scheduling of appointments in the Phase 1 Safe-reopening period from 2 June onwards. Appointments for "critical services that were deferred due to the circuit breaker period" will be given priority.
Critical services include the booking of flats, key collection for new flats and rental flats, signing of Agreement for Lease, completion of resale flat transactions and transfer of flat ownership, and financial counselling on assistance measures.
"In addition, housing inspections for ongoing resale transactions as well as critical maintenance works will resume for customers with scheduled appointments," the HDB announced.
For appointments not deemed critical, such as the signing of tenancy documents and issuance of keys for commercial properties, HDB will schedule appointments progressively from 8 June 2020 onwards.
HDB also reminded that "customers without prior appointments should not visit the HDB Hub and Branches" during the Phase 1 Safe-reopening period. Aside from using HDB's suite of e-Services and submission of request via the e-Feedback form at www.hdb.gov.sg/efeedback, customers may also contact HDB via the following hotlines:
Branch Service Line: 1800-225-5432
Sales/Resale Customer Service Line: 1800-866-3066
Commercial Properties Services Line: 1800-866-3073
HDB Mainline: 6490-1111
Stay tuned to 99.co property blog for more news from HDB and BTO sales launches.
If you found this article helpful, 99.co recommends HDB's Proximity Housing Grant (PHG): All You Need to Know and Covid-19: HDB's answers for Flat Buyers, Sellers and Owners [both Resale and BTO]
Looking for a HDB flat? Find your dream home on Singapore's most intelligent property portal 99.co!