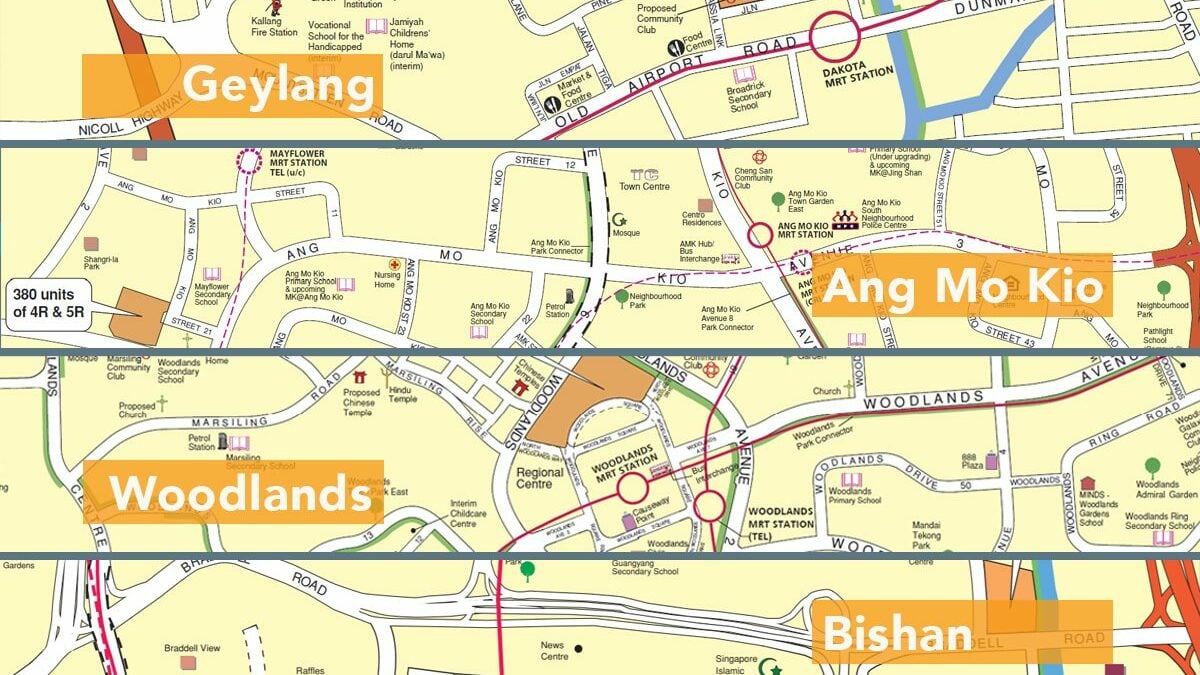 The upcoming HDB August 2020 Build-to-Order (BTO) launch will comprise of a record breaking 7,820 units across eight towns, four of which we covered in Part 1 earlier on. In Part 2, which is this article, we review the Aug 2020 BTO projects in Ang Mo Kio, Bishan, Geylang and Woodlands.
Location-wise, this group of four BTO sites has got to be one of the best that have ever been launched at the same time. And even though the projects in the mature towns of Ang Mo Kio, Bishan and Geylang will get plenty of attention, it's the "non-mature" town of Woodlands that could steal the limelight this time round and prove the best value out of all the August 2020 BTO projects.
Enough talk. Let's get going!
Aug 2020 BTO Launch: Ang Mo Kio
Classification: Mature town/estate
Number of units: 380
Sites: 1
Project name: (To be announced)
Types of flats available and estimated prices*:
4-room: From $421,000
5-room: From $535,000
*based on Yio Chu Kang Beacon BTO (Nov 2019) and adjusted according to location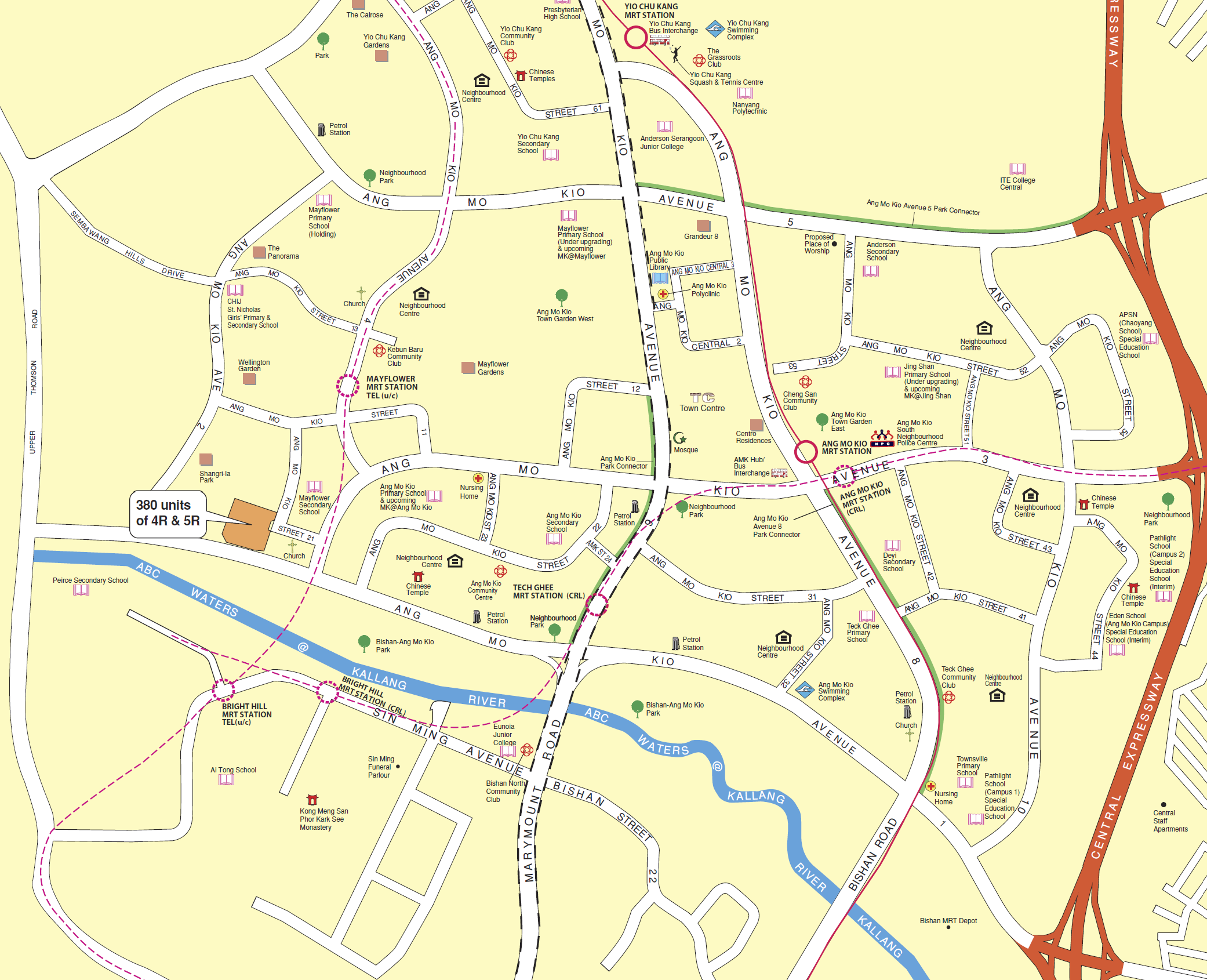 The Pros:
A five-minute walking distance to Mayflower MRT Station, which puts residents within a 30-minute MRT ride to the CBD
Easy access to nature: Across the road from Bishan-Ang Mo Kio Park and also a bus-stop away from the Lower Pierce Reservoir Park
Within 1km of well-regarded primary schools such as Ai Tong School and CHIJ St. Nicholas Girls School
Within walking distance of kopitiams and a 24-hour Sheng Siong supermarket
Several other educational institutions nearby, including Mayflower Secondary School, CHIJ St. Nicholas (Secondary) and Eunoia Junior College
Childcare centre at the neighbouring Kebun Baru Court BTO
Blocks will be at least 26-storeys in height; high-floor units in some stacks (particularly the ones fronting AMK Ave 1) can enjoy gorgeous panoramic views
The Cons:
A ten-minute bus ride away from Ang Mo Kio Central
Stacks facing the main road (Ang Mo Kio Avenue 1) might be moderately noisy
Quite a distance from expressways for residents who get around by car, although the upcoming North South Corridor will improve things from 2026 onwards
Location premium of Mayflower MRT station will likely be factored into HDB's pricing
No 3-room option
Note: Two blocks flats next to the BTO project (Block 244 and 245) are HDB rental flats.
Further thoughts:
At first glance, the location of this Ang Mo Kio BTO might seem unattractive to some, given that it's a 10-minute bus ride away from the actual Ang Mo Kio Central and AMK Hub. But the Mayflower MRT station on the Thomson-East Coast Line (TEL) will open in 2020 and drastically elevate the BTO's appeal.
The nearest entrance to the Mayflower MRT station will be a leisurely five-minute stroll from the Ang Mo Kio BTO. From there, residents can get to Orchard in 20 minutes, the CBD in 30 minutes, and change to the Circle Line at Caldecott. Surprisingly, they can also get to Woodlands in just four stops.
One stop away from Mayflower is Bright Hill MRT station, which will interchange with the Cross Island Line (CRL) from 2029 onwards. The completion of CRL Phase One will facilitate travel to destinations in the East and North-east, such as Hougang (North-East Line), Tampines North, Pasir Ris (East-West Line) and Aviation Park.
For daily necessities, residents are a five-minute walk to the nearby 24-hour Sheng Siong supermarket and kopitiams. Slightly further, about a 8 to 10-minute walk, are neighbourhood town centres—Kebun Baru and Mayflower—with amenities such as hawker centres and shops.
Another nearby shopping centre, Thomson Plaza, is also easily accessible by bus and the TEL. The Upper Thomson area is also known for its shophouse eateries, and is particularly popular with the weekend crowd
Then there's the schools. Resale demand in these parts of Ang Mo Kio is high, thanks to parents hoping to secure a place for their child in Ai Tong School or St. Nicolas Girls' School. This BTO site is strategically located within 1km of both schools.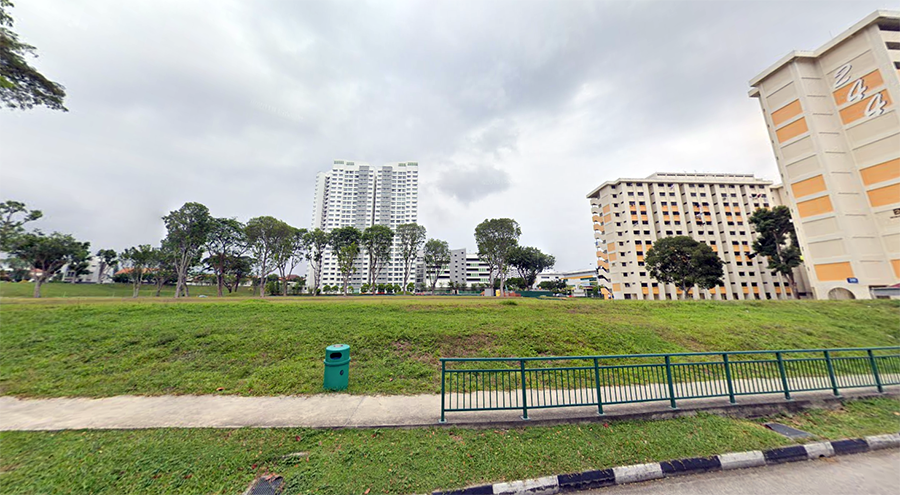 Residents will also have easy access to nature, with Lower Pierce Reservoir Park and Bishan-Ang Mo Kio Park nearby. The MacRitchie Reservoir Park and Thomson Nature Park are slightly further, yet very accessible by bus. (East Coast Park and Gardens by the Bay are also doable via the TEL.)
Applicants with the best queue numbers can pick units with panoramic views of the city area to the South, the entire length of Bishan-Ang Mo Kio Park to the East, as well as the Central Catchment Reserve and Bukit Timah Hill to the West!
Verdict:
The more you look at the Aug 2020 Ang Mo Kio BTO, the better it gets, especially for parents-to-be.
In our opinion, the BTO might be priced lower the November 2019 Yio Chu Kang Beacon project, which started at $451K for 4-room flats excluding grants.
Even if prices end up being closer to $500K, this BTO still gets our thumbs up. Ten years later, you might be looking at a $700K+ market value for flats in this project, considering that newer flats elsewhere in Ang Mo Kio are already fetching prices at or near that amount.
If, however, you miss out on a queue number on this, you might want to consider the handful of resale flats in the vicinity of Mayflower and Bright Hill MRT Stations, starting at an affordable $400K for a 4-room flat.
Aug 2020 BTO Launch: Bishan
Classification: Mature town/estate
Number of units: 470
Sites: 1
Project name: (To be announced)
Types of flats available and estimated prices*:
2-room Flexi: From $115,000
3-room: From $335,000
4-room: From $412,000
*based on Kim Keat Ripples (Feb 2020) BTO pricing and adjusted according to location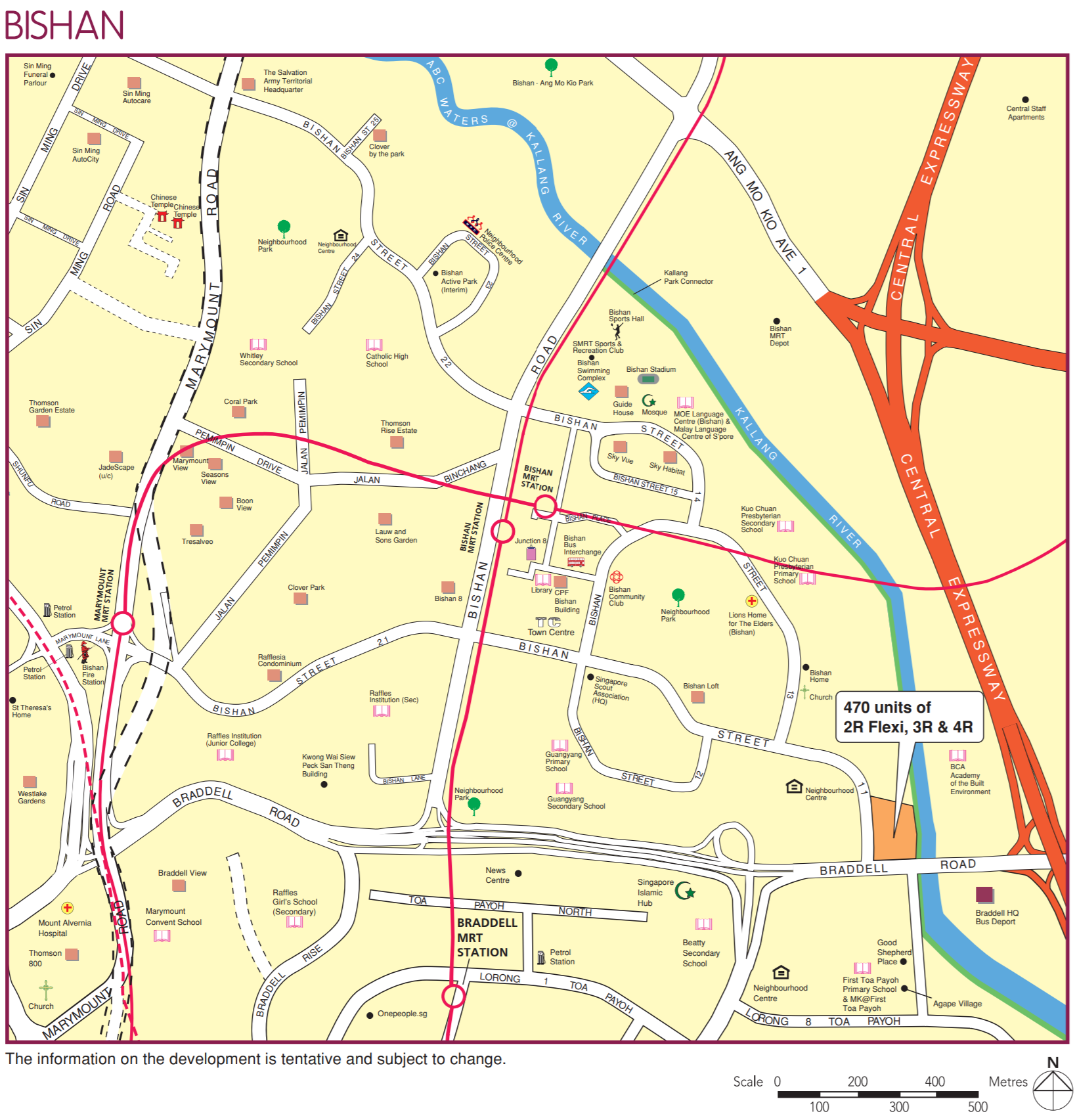 The Pros:
A neighbourhood centre across the street with a wet market, a few kopitiams, shops and a convenience store (oh, and a Singapore Pools outlet too)
Next to a park connector that offers a direct route to Bishan-Ang Mo Kio Park (about 1.75km away) and Bishan Stadium/Sports Hall/Swimming Complex (1.5km)
Amazing accessibility by car: Easy access to CTE; Braddell Road is also a major arterial road/semi-expressway
You'll be within 1km to FIVE primary schools, with Kuo Chuan Presbyterian and First Toa Payoh Primary being the nearest
You'll be pretty near to elite reputable schools too, such as the Raffles trinity made up of Raffles Institution, Raffles Girls' School and Raffles Junior College
Higher levels may offer unblocked views (but may also be subject to road noise from the CTE)
The Cons:
A 10 to 15-minute bus ride to Bishan Central. (Also, the nearest bus stops are a three-minute walk away)
The nearest supermarket is at Bishan Central
You might need earplugs to sleep if your unit is directly facing Braddell Road
Also, this:
Your colleague: "Where's your BTO?"
You: "Bishan."
Your colleague: "Oh my god that BTO. So prime so near to central right? You're so lucky!"
You: "Um, no it's the other one that's further out."
Your colleague: "Got another Bishan BTO meh? Where?"
You: [shows location on Google Maps] Your colleague: "That's still considered Bishan meh?"
Further thoughts:
Nope, this is NOT the Bishan BTO that made the news last year, which will be built on a site much nearer to Bishan Central/Junction 8/the MRT than this one. If you have your heart set on that, you'll have wait until the November 2020 launch.
This BTO, while much less impressive, isn't that bad if you can come to terms with taking 10-15 minutes to get to Bishan Central by bus.
Plus, if you live here, you'll still get your fair share of amenities. Right across the road from the BTO site, there's a neighbourhood centre with a wet market, a number of kopitiams and the usual shops such as clinics and hairdressers.
However, we're sorely missing a supermarket here. The nearest one is at Bishan Central. (There's a 7-11 convenience store across the road as consolation.)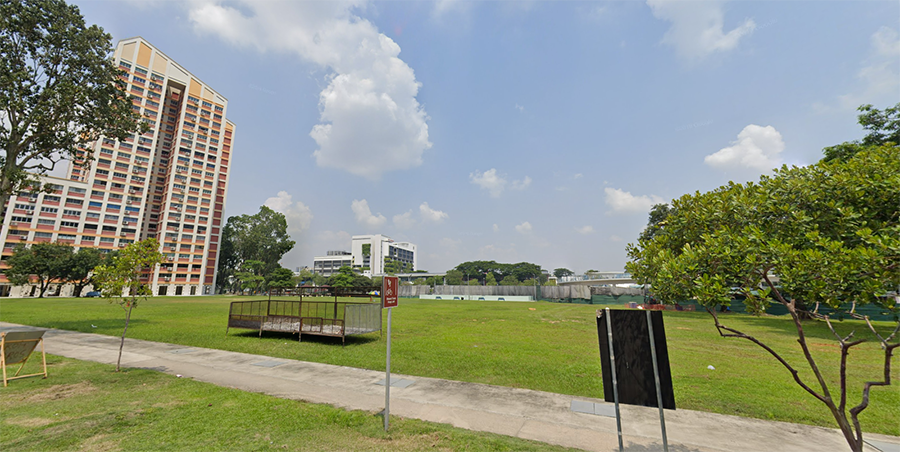 But if you're a motorist or 'take Grab' every day, this location is fantastic. At your doorstep is a highway (CTE) and semi-highway (Braddell Road) that gives you an express route to any location in Singapore. Great if you're a home business owner (or a property agent) who needs to hustle all over Singapore.
Sidenote: Some of you have asked us about perks of being next to Kallang River. Well, unlike some of the resale flats in Bishan North that overlook a naturalised Kallang River and the Bishan-Ang Mo Kio Park, the section of the Kallang River next to this BTO is essentially a canal (i.e. longkang). What you do get, however, is a park connector that lets you cycle or run to the pretty-looking bits.
Verdict:
Well-played, HDB, for launching this, ahem, uglier sibling of the Bishan BTO first, before unleashing the blockbuster project in the next exercise. Bishan BTO hopefuls will have to make a punt, do they:
Apply for this less popular BTO and have a higher chance of getting a unit, but rule themselves out of the next Bishan BTO, or
Give this a miss and apply for the blockbuster BTO in November, knowing that there's a good chance of missing out on both in the end?
In any case, we still expect the August 2020 Bishan BTO to get its fair share of suitors.
If you love Bishan's amenities but don't manage to get a good queue number for this, consider the resale options here; 4-room resale flats in Bishan are on the market from $450k onwards. (Expect to pay more than $500K for resale units within walking distance to Bishan Central.)
Back to this BTO. While we think this the pricing for this project might be equal or slightly lower than its Ang Mo Kio counterpart, our opinion is that the Ang Mo Kio BTO, dollar for dollar, represents a much better value.
Again, this assessment will be different for those who rely on car travel, because this location has excellent road connections. Just make sure to pick a unit wisely to avoid being troubled by road noise.
Aug 2020 BTO Launch: Geylang
Classification: Mature town/estate
Number of units: 420
Sites: 1
Project name: (To be announced)
Types of flats available and estimated prices*:
3-room: From $391,000
4-room: From $566,000
*based on Kallang Breeze/Towner Crest (Feb 2019) and Kempas Residences (May 2019) BTO pricing and adjusted according to time of launch and location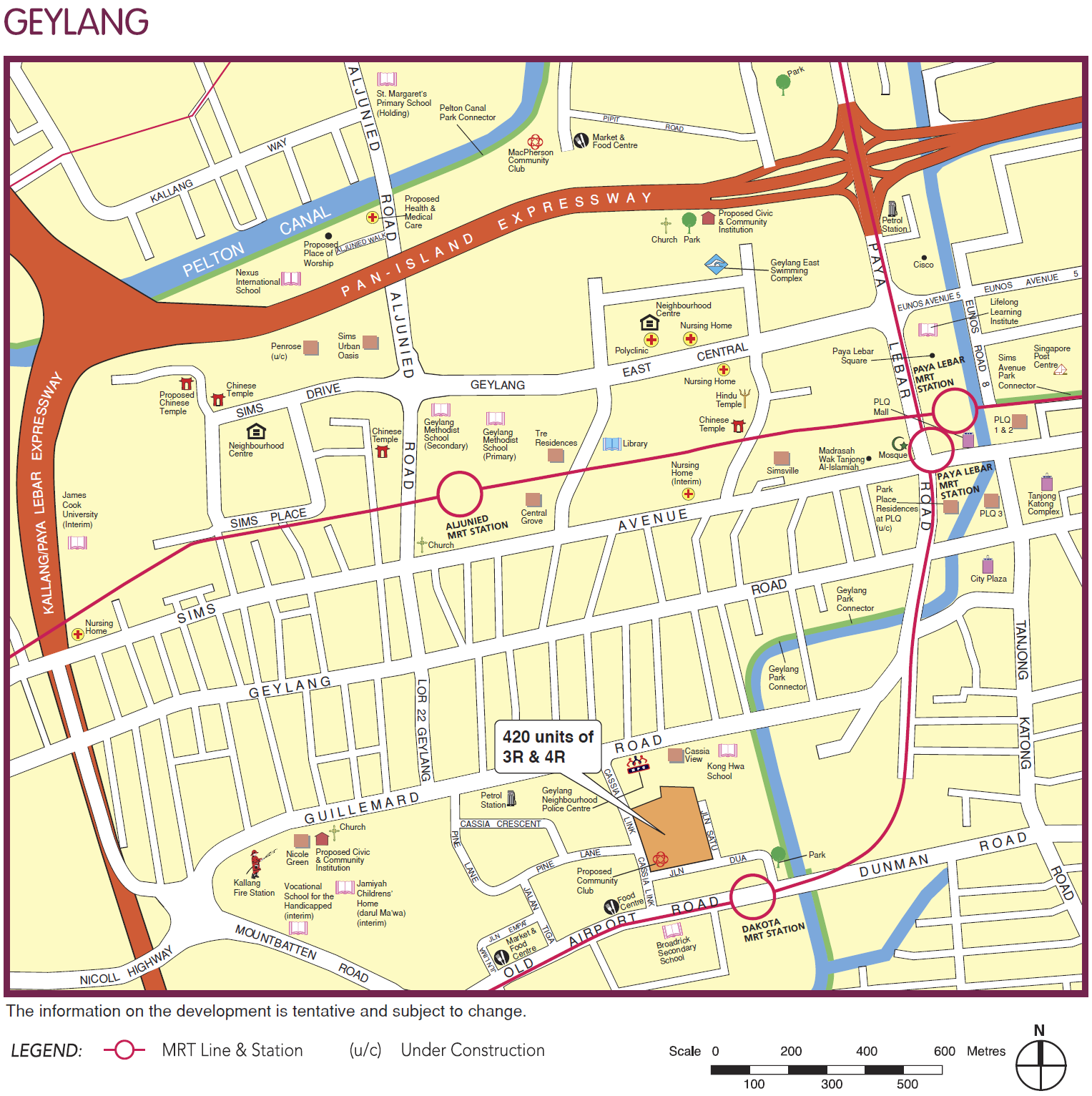 The pros:
3-4 minutes' walk to Dakota MRT Station and a 15 to 20-minute trip to the CBD by either bus or MRT
Commuting to the CBD on a bicycle is possible via park connectors or along Nicoll Highway
Park connector links residents to Gardens by the Bay and the city, as well as Paya Lebar Central
Near to Singapore Sports Hub (two MRT stops away)
'Kallang Alive' plan will make the Sports Hub even more attractive
Near to the Paya Lebar Central regional CBD (one stop away from Dakota MRT), with multiple shopping malls. You get three supermarkets and two cinemas, amongst other amenities
Lifestyle, dining and shopping precincts of Tanjong Katong, Joo Chiat, Katong, Parkway Parade and East Coast Park are very accessible by bus
Across the street from the renowned Old Airport Road Hawker Centre. Kallang Estate Wet Market and Food Centre and a kopitiam is also nearby
Neighbourhood shops and a 24-hour Fairprice supermarket are within a 3-minute walk
Right next to Kong Hwa School, a highly-regarded primary school, and also not too far away from Chung Cheng High (Main) and Dunman High School
A community club (Mountbatten CC) will be part of the project, for some it'll be like having your very own clubhouse
The community club will likely have childcare facilities. Regardless, there are several childcare options in the vicinity
Highly rentable location
Near to the future Old Kallang Airport and Kampong Bugis commercial/leisure growth areas
The cons:
Will likely be extremely oversubscribed
This BTO is directly under the landing flight path of Paya Lebar Airbase, which means you'll be hearing noises from military planes (loud) and jet fighters (deafening) occasionally, more often in the run-up to National Day every year. Luckily, they don't fly at night. Plus, "the sound of freedom" will cease once Paya Lebar Airbase moves to Tengah in 2030
Sorry to burst your bubble: You're not the 'first mover' and will pay a significantly higher price than the BTO projects launched here back in May 2017. Back then, 4-room flats at Dakota Breeze had a starting price of $489,000
Higher human traffic in the block(s) nearest to the community club, also possible noise issues from open-air courts etc.
Further thoughts:
Don't be fooled by the word 'Geylang' (which is the name of the HDB town that also encompasses Eunos and Paya Lebar). Its more precise location is Dakota, which is one of the most compact and family-friendly HDB neighbourhoods in Singapore.
This is also one of those rare city-fringe locations where it's pleasant enough to stroll around without being overwhelmed by road traffic. And that's because cars getting from A to B tend to circle around Dakota rather than pass through it.
Somehow, with an unhurried kind of vibe, Dakota still packs a ton of amenities. First of all, this upcoming BTO will also incorporate a community club to replace the recently demolished Mountbatten CC that, until recently, stood on the same site.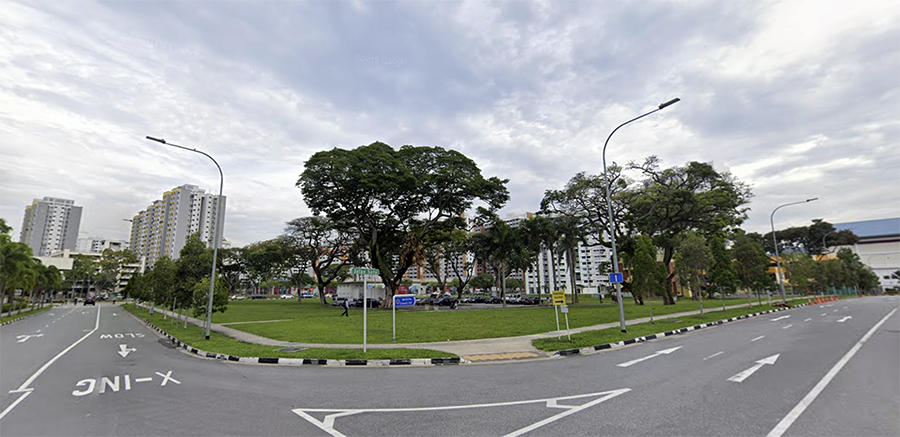 And so near is this BTO site to the city centre, residents can consider Suntec City, Marina Square and Esplanade to be their backyard/weekend playground, with the Singapore Sports Hub assuming the role of supersized gym/country club.
Closer to home, there are also plenty of 'hidden' pockets of amenities such as Mountbatten Centre, Goodman Arts Centre, Dunman Food Centre, Katong Swimming Complex, Kinex mall and the former Singapore Badminton Hall.
Schools are also a highlight. If you kid gets a place in the coveted Kong Hwa School, he/she can be back home literally a minute after exiting the school gate. At last count, there are also at least EIGHT kindergartens within walking distance, catering to different budgets and styles of learning.
Verdict:
This will undoubtably be the most expensive, yet most oversubscribed, project of the lot in the August 2020 BTO sales exercise. Lucky applicants may even come close to paying $700,000 for their unit of choice.
We feel it's worth that price tag. This BTO project has the advantage of being located in the sweet spot between Paya Lebar Central regional CBD and the actual downtown CBD, which translates to high rental demand and resale/market value down the line.
This is also it's one of the rare city-fringe locations that also manage to tick the boxes of being family-friendly.
And if you take into account the government's intention to develop the Old Kallang Airport area and that Paya Lebar and the Sports Hub will further develop in the coming years, then this BTO is the very definition of neighbourhood #goals.
And don't worry if you miss out on a Dakota BTO flat this time round. Minister for National Development Lawrence Wong has promised more public housing in Dakota in the years to come, following the requisition of several low-rise blocks in Dakota Crescent.
Can't afford the wait? You might want to consider resale flats in the often overlooked Di Tanjong Rhu estate nearby. Built in the 1980s, flats here were specifically built with a larger floor area. Despite this, resale prices for these flats are very competitive for a location that's even nearer to the city than the Geylang BTO.
Aug 2020 BTO Launch: Woodlands
Classification: Non-mature town/estate
Number of units: 2,110 (1,770 units at Woodlands Central + 340 units at Woodlands South)
Sites: 2
Project name: (To be announced)
Types of flats available and estimated prices*:
2-room Flexi: From $111,000
3-room: From $202,000
4-room: From $281,000
5-room: From $372,000
*based on prices of Champions Green (May 2019) BTO project.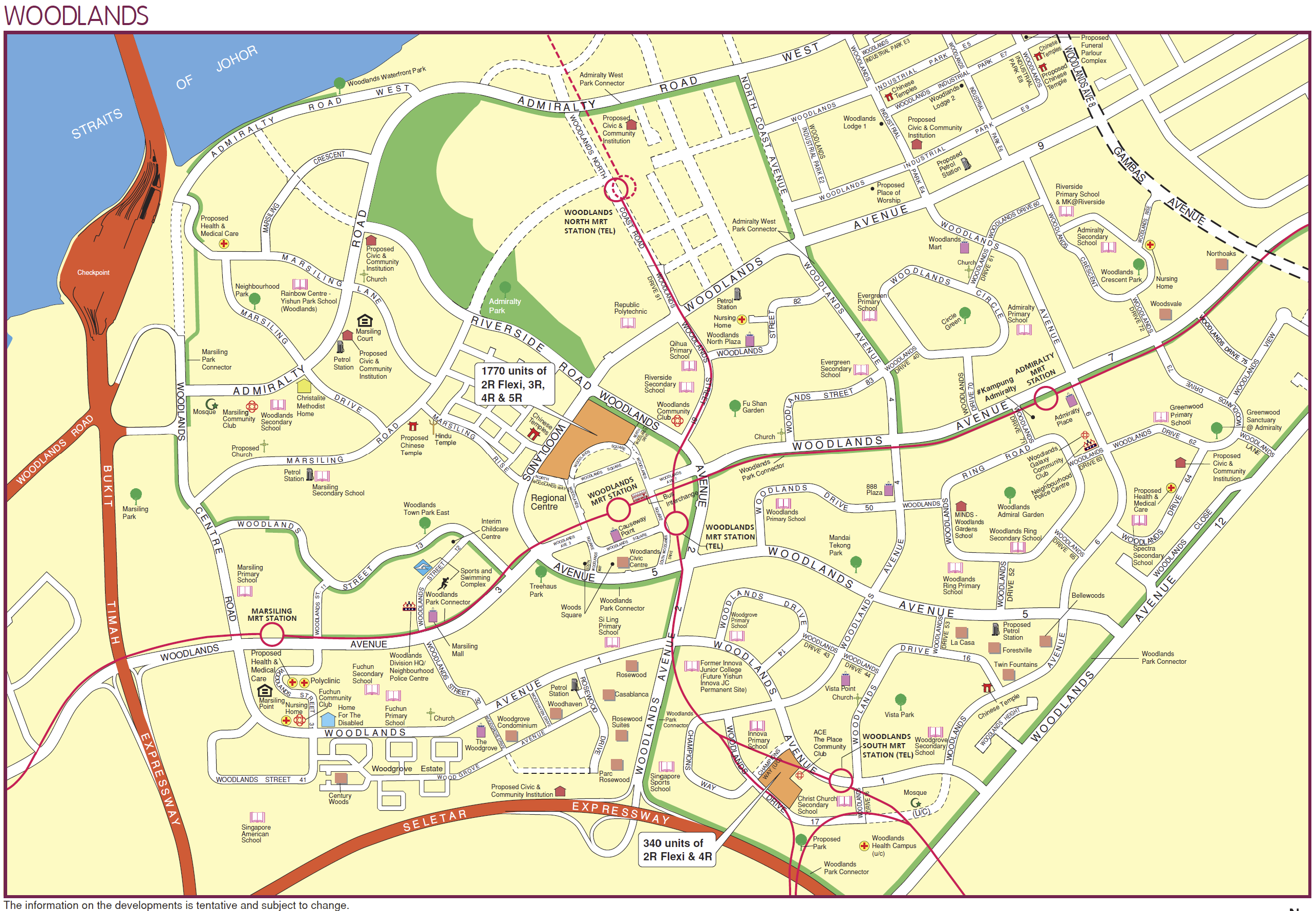 The Pros:
Both sites are near MRT stations (Woodlands Central: 5-minute walk to Woodlands MRT; Woodlands South; 2 to 3-minute walk to Woodlands South MRT)
Both sites have sufficient amenities and daily necessities within easy reach
Both sites have community clubs next to them
BTO flats at Woodlands Central site likely to rise to above 30-storeys with unblocked views for higher-floor units
Woodlands Central site includes a range of amenities and commercial elements as part of the BTO project
Woodlands Central site is within walking distance to Admiralty Park, which also links to Woodlands Waterfront Park
Woodlands South site has 3-5 primary schools within 1km (number varies depending on the block chosen)
Woodlands South site is a 4-minute walk to the Woodlands Health Campus, which includes an integrated hospital and park
Plenty of secondary schools in the Woodlands area
Presence of specialised/higher learning institutions such as Republic Polytechnic and Singapore Sports School
Both sites will benefit from the transformation and development of Woodlands Regional Centre in the upcoming years
Still likely to be very fairly priced despite being near to MRT stations
The Cons:
Woodlands Central site has undeveloped land between the site and existing amenities, which could mean future inconveniences due to construction work
Woodlands Central site has only two primary schools within 1km, despite there being many residents in the area
Woodlands Central site will be noisier with higher human and road traffic, especially as the area continues to develop
No 3-room and 5-room flat types for Woodlands South site
Further thoughts:
Let's assume you successfully ballot for this site in the Aug 2020 BTO. We know that most of you, if given a choice, will instinctively feel that the Woodlands Central site is the better of the two.
After all, Woodlands Central is home to the massive Causeway Point shopping mall, the Woodlands Civic Centre, bus interchange and MRT, as well as the upcoming Woods Square integrated office/commercial development.
But Woodlands Central is huge. The BTO site here will be located towards the north-end of Woodlands Central. The north half of Woodlands Central hasn't been developed at all.
So, if you live here, you might find yourself quite isolated. We hope that the authorities will build a covered walkway linking this BTO project to Woodlands Central, because walking across an unsheltered open space, even for five-minutes, can be hell in Singapore's weather.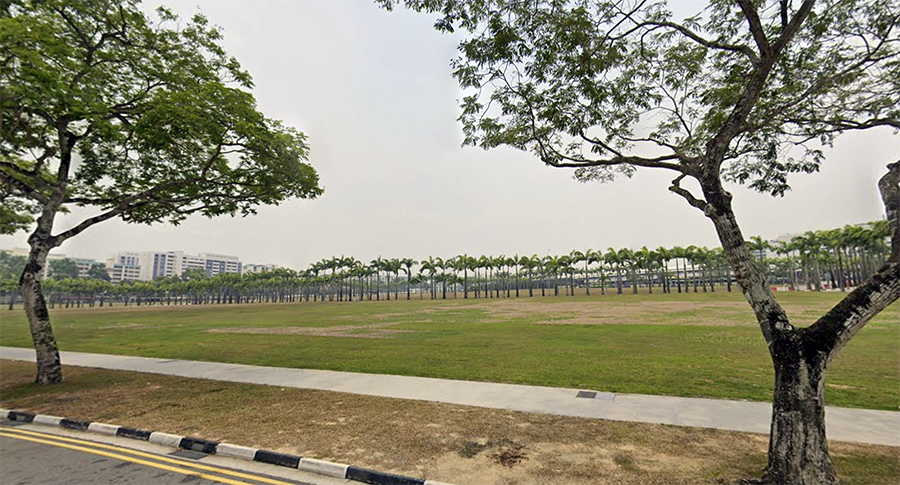 This Woodlands Central BTO site is also next to a light industrial area. While this is dedicated to non-pollutive industries, the area currently seems a bit cold and unwelcoming. And when the area eventually develops to become more vibrant, residents will have to endure years of noise and dust from surrounding construction.
Also, for a development with 1,770 units adding to an already densely populated town, having just two primary schools within a 1km radius may pose a challenge for couples expecting children.
The saving grace for Woodlands Central BTO is that there'll be some commercial amenities for residents within the site itself. We can confidently say this because the latest URA Master Plan shows that half of this site is zoned 'Residential with commercial at 1st storey'.
If done right, this 1,770-unit development can become an attractive self-contained development, like a modern version of a village.
Now let's talk about the Woodlands South site, which we really like. Here, the entrance to the Woodlands South MRT station is a fully-sheltered, 2 to 3-minute walk from the BTO site.
With the Woodlands South MRT, residents can also get to the amenities at Woodlands Central in under 10 minutes, with the added enjoyment of MRT air-conditioning. (We'd happily pay the train fare for that.)
That being said, residents won't need to venture too far for daily necessities. Vista Point, within a 5-minute walk, is a very respectable neighbourhood mall with a food court and Gian supermarket that is open 24 hours. There's also a FairPrice supermarket at the neighbouring Champions Court BTO.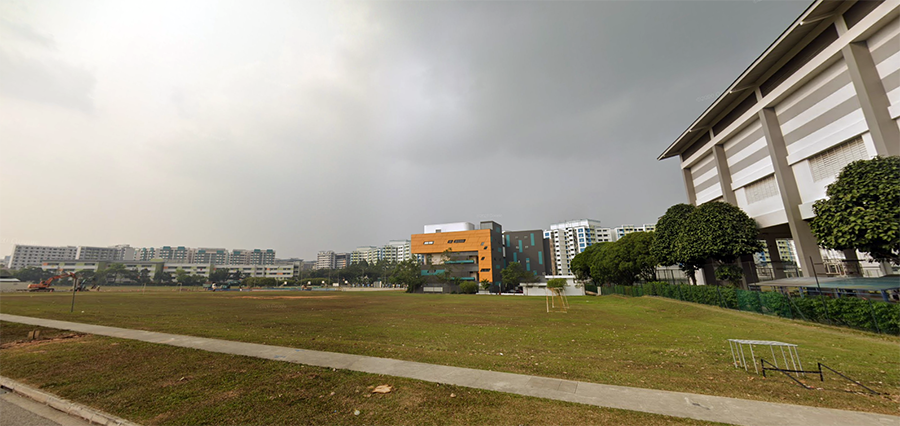 For recreation, there's a community club right next door. Residents will also be a 2-minute walk from a 1.5-hectare park called Healing Forest Garden—part of the Woodlands Health Campus.
Speaking of Woodlands Health Campus, it's an ambitious project. The Campus will be the first healthcare facility in Singapore to combine both acute and community hospitals, with specialist, wellness, rehabilitation and long-term care facilities.
What we also like about Woodlands South site is that there are up to five schools within a 1km radius, depending on which block the BTO applicant chooses.
However, the Woodlands South site doesn't offer 3-room and 5-room flats. Including 3-Gen flats as part of this BTO site would have been a good move.
Verdict:
Thanks to the Woodlands South MRT, there's very little difference between the two Woodlands BTO sites in terms of amenities. In fact, the trip from Woodlands South BTO to Woodlands Central will be the more pleasant journey, we reckon.
Compared to the Woodlands Central BTO site, the Woodlands South BTO site may also offer a quieter and more serene living environment for residents. And with more primary schools and less road traffic, it's definitely the better option for couples expecting young children.
But if future upside in liveability and resale value are important factors, the BTO location at Woodlands Central definitely has the advantage. That's because the government has officially zoned the land between the BTO site and Woodlands MRT for developments on the same scale as the current Jurong East Central and Paya Lebar Central, with multiple shopping malls and office buildings to look forward to.
When that happens, residents of the Woodlands South BTO will certainly look on with envy. If you've always wanted the urban, mall-at-your-doorstep kind of lifestyle, put your money down on Woodlands Central instead.
What might also convince applicants to pick Woodlands Central is the views that are possible with some of the higher-floor units there. A handful will have stunning views across the Straits of Johor.
Whichever site you end up picking, these are exciting times to live in the northernmost town of Singapore—something we would never have said a decade ago. For the August 2020 BTO, the Woodlands BTO is definitely one of the best non-mature launches we've seen in a while.
Here's an overview of the locations available in the Aug 2020 BTO launch: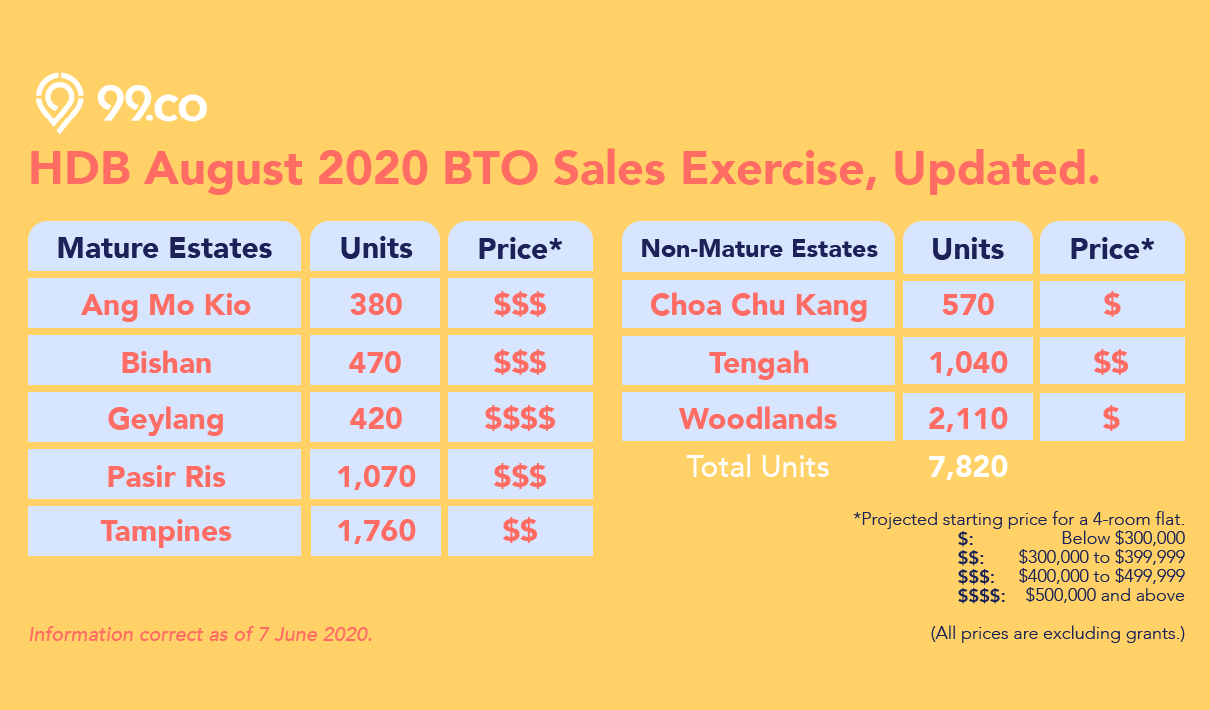 [Read Part 1 of the Aug 2020 BTO review
here
.]
Which of these Aug 2020 BTO projects would you pick? Let us know in the comments below!
If you liked this article, 99.co recommends HDB BTO Application: the terms you need to know and Designer jumbo flat is first Ang Mo Kio HDB unit to break $1 million barrier
Can't wait that long for a BTO? Browse thousands of HDB resale flats on sale on 99.co!