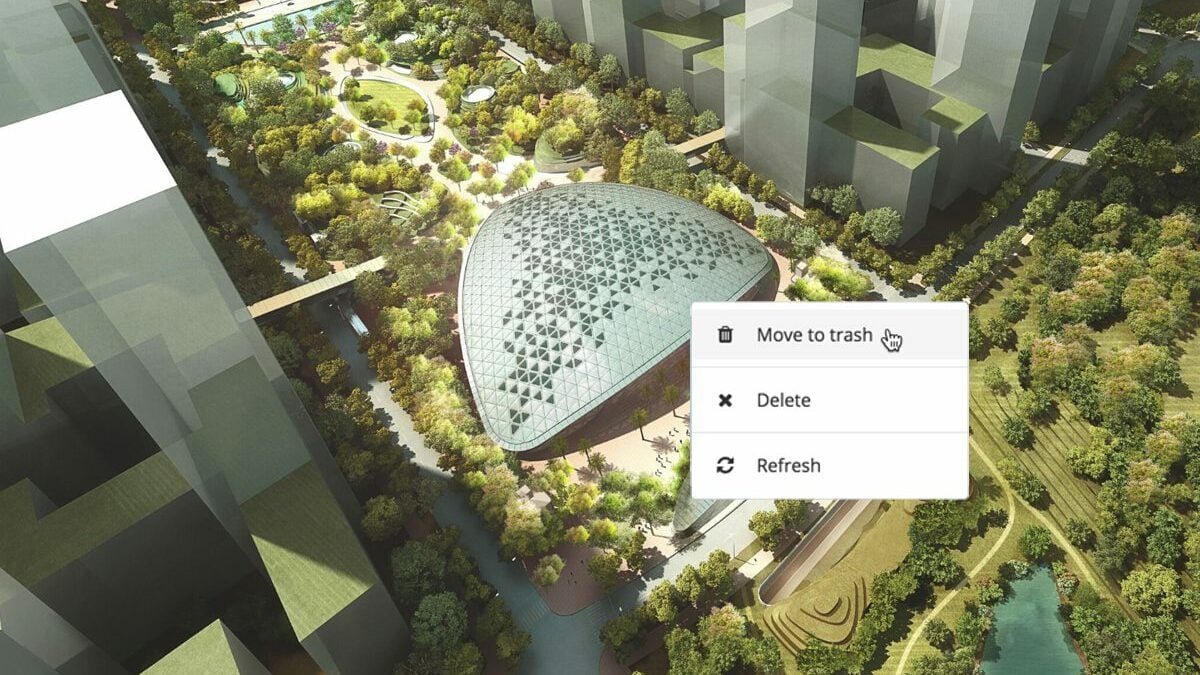 It's official: the High-Speed Rail (HSR) project that was originally planned to run from Jurong in Singapore to Kuala Lumpur has been terminated. The question among property buyers and owners in the west is: Will the lack of HSR take a chunk out of Jurong property values? Or, do Singaporeans have nothing to worry about?
HSR and the Jurong condo: a recap
The Singapore-Kuala Lumpur High Speed Rail (HSR) had been scheduled to start in 2018 and begin operations in 2026. The presence of the HSR has been used as a major selling point for many properties in the areas of Jurong East, Jurong West, Lakeside, and Bukit Batok.
One reason is rentability. Because many Malaysians work in Singapore, they will seek out locations near the HSR (many travel home on the weekends). This ensures a steady stream of prospective tenants, and property owners could even charge a nice premium on the rental rates.
The HSR would also have catalysed the growth of the Jurong Lake District as Singapore's second Central Business District (CBD). The Urban Redevelopment Authority (URA) even went as far to produce the following video in 2017 to promote the JLD:
The prospect of the HSR resulted in tremendous interest in Jurong condos in the years running up to 2018. Take, for example, Le Quest in Bukit Batok: in August 2017, the condo managed to sell 100% of offered units at S$1,280 per square foot. Part of the reason for the draw was proximity to the HSR.
We could also look at Twin VEW, another condo with close access to the HSR. Twin VEW sold 85% of offered units during its launch weekend, on 7th May this year. Again, one of the points highlighted by the sales representatives was proximity to the HSR.
The death of the HSR:
The 2018 election in Malaysia, which resulted in a change in government, first put the HSR project in doubt.
Then, the project was subsequently put through a few rounds of delays before Malaysia officially announced the termination of the project after the final deadline of 31 December 2020 passed.
But before you write off Jurong and proclaim that property value there will start to fall, consider these developments that can help Jurong flourish even with the HSR cancellation:
The Jurong Innovation District
The Jurong Region Line
The Tuas Mega Port
The Jurong Innovation District
The Jurong Innovation District (JID) is still very much an important part of our government's plans, with or without the HSR.
Envisioned as a hub for advanced, non-pollutive engineering, the JID has already attracted big names such as Siemens and Fanuc to set up shop.
Even during Covid-19, the government has managed to attract carmaker Hyundai to build an innovation centre in JID. To be completed by 2022, the facility will house an electric vehicle factory along with facilities for the research and development of automotive technologies.
This will be in conjunction with the completion of the first phase of JID that year, which the government says will result in the creation of 95,000 new jobs. A specialised training academy is also being built to equip Singaporeans to take on these jobs.
The continued development of the JID will continue to attract high-value industries that conduct cutting-edge research. Aside from increased buyer demand for homes in the area, a sizeable tenant pool could materialise in time to come.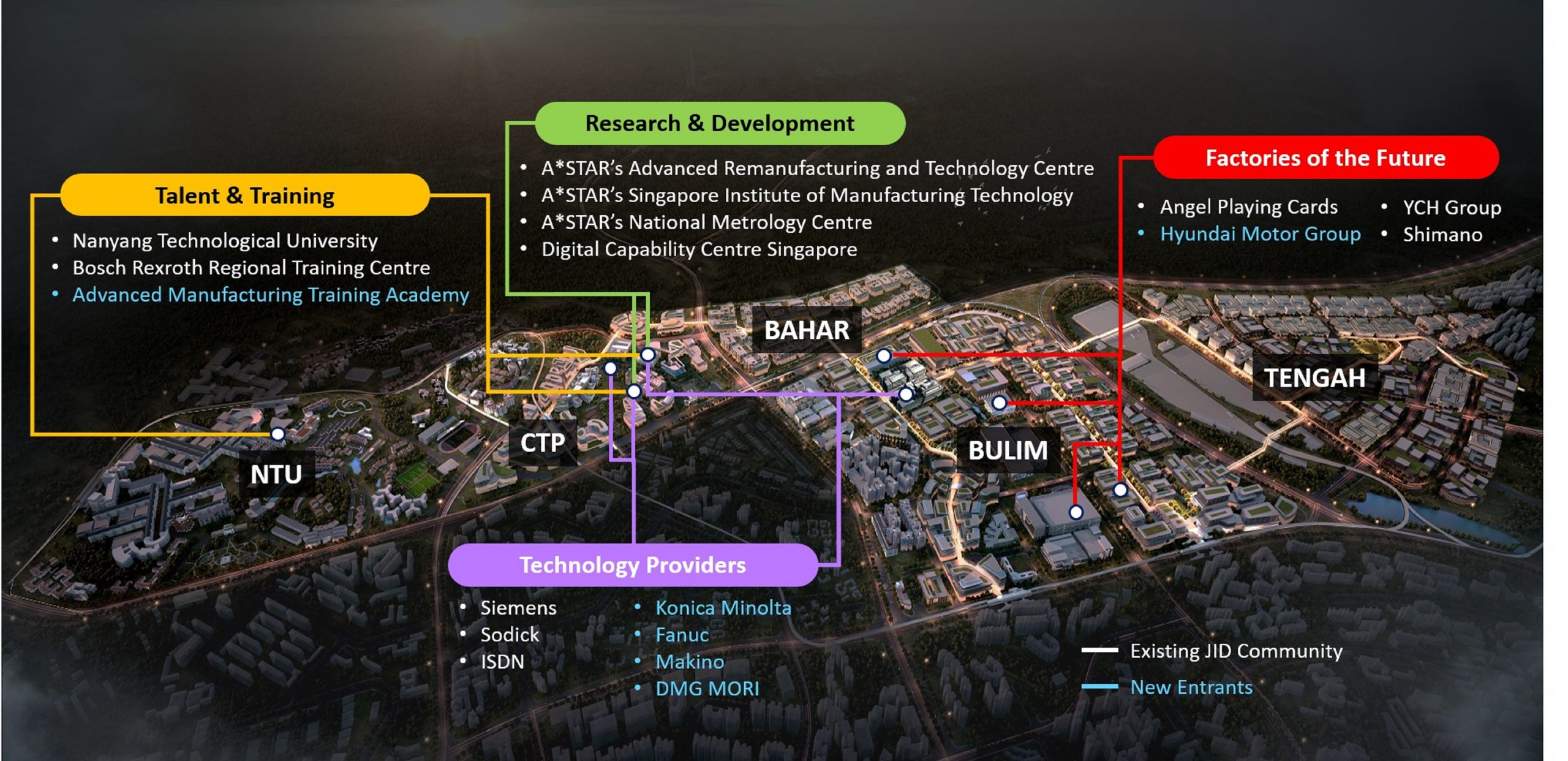 The Jurong Region Line
The Jurong Region Line (JRL) is an MRT line that will improve connectivity for residents in the West of Singapore. Slated for completion in 2026, Phase 1 will add 10 stations linking Choa Chu Kang to Boon Lay and the Jurong Industrial Estate. By full completion in 2028, it will add 24 stations to the network.
Most significantly, the line will provide residents in the far western HDB towns of Singapore with seamless access to the JIC and the sprawling Jurong Industrial Estate. Those who work in Jurong Industrial Estate could be prompted to relocate to areas served by the JRL and this could result in a rise in property demand in non-mature estates in the West such as Choa Chu Kang and Jurong West.
One things for certain, new MRT stations typically always give property prices a lift.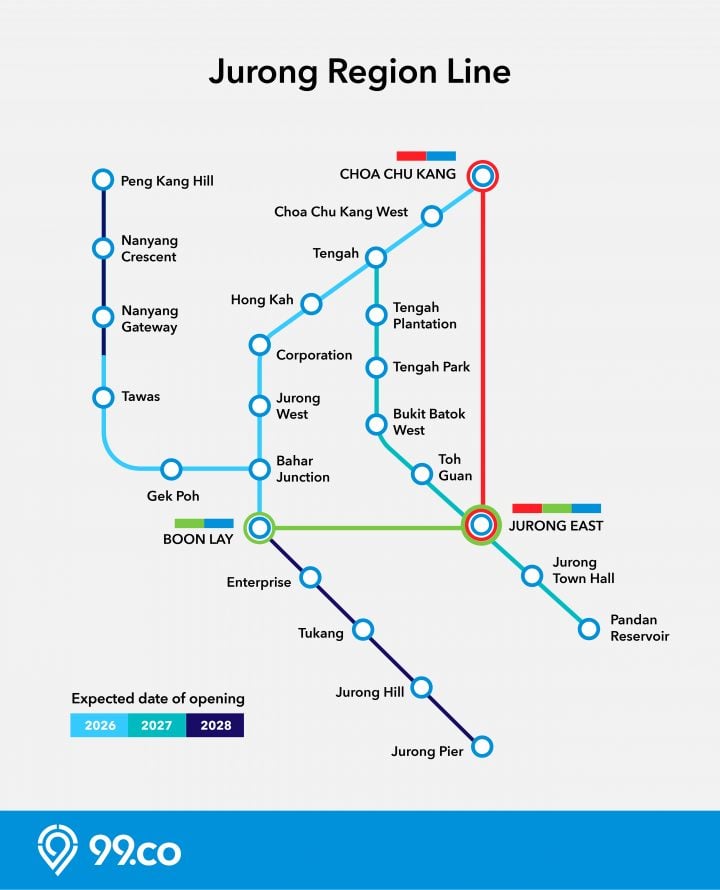 The Tuas Mega Port
As we speak, our port is being relocated to Tuas. While everybody is talking about the prime land that will be freed up for the Greater Southern Waterfront from the relocation of the existing ports in Pasir Panjang, Keppel, Pulau Brani and Tanjong Pagar, much less has been said about the positive effects that relocating the port to Tuas will have on property prices in Jurong.
When the move to Tuas Mega Port is complete in 2027, an additional 170,000 jobs will be concentrated in the far west of Singapore. Considering that living anywhere beyond Jurong will be considered inconvenient for port workers, we expect to see a surge in property demand for properties (for both sale and rent) in the area. Of course, the positive effects could be more pronounced for HDB resale flats, as opposed to private condos.
In addition, many supporting industries such as logistics will also relocate to Tuas or Jurong Industrial Estate, further amplifying property demand in Jurong, especially for homes in the vicinity of Jurong Region Line MRT stations.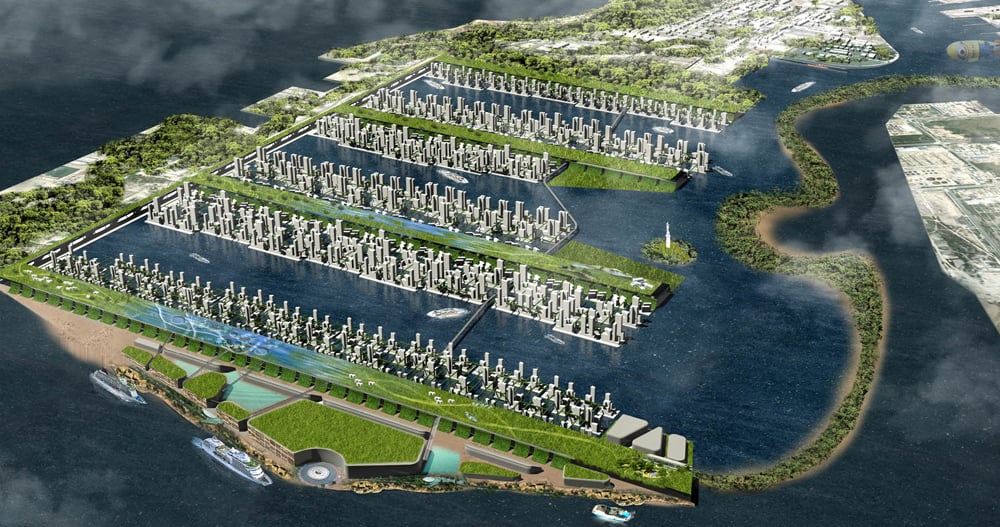 So will the lack of HSR cause Jurong property prices to fall?
The answer is unlikely. Buyers and sellers already seem sceptical about the HSR going ahead since 2019, and the termination of the HSR doesn't come as a sudden blow. For now, Jurong's fortunes are tied to the wider economy and how long it takes to recover from the Covid-19 downturn.
When we do recover, there's admittedly a bit of soul-searching involved as to what the future of the Jurong Lake District (JLD) will look like, because the level of commercial activity the government previously planned for will obviously not be sustainable without the HSR.
So, what the government does next with the JLD can either dampen or raise the confidence of property buyers and investors, which will in turn impact property prices for Jurong.
The government might also need to rethink the alignment of the Cross Island MRT Line, which was originally scheduled to interchange at the HSR terminus in Jurong.
What could dampen confidence and create downward price pressure for proprties in Jurong is if the government decides to turn land previously reserved for the HSR terminus into housing, which creates competition for existing residential properties in the area.
On the other hand, what can increase confidence and property prices is if there are plans to use the land to build a tertiary institution or a large park to complement Jurong's existing amenities.
Perhaps the government can even set aside the HSR land for a theme park like DisneySea, turning Jurong into a Central Entertainent District rather than Central Business District.
After all, if there's one thing that Singaporeans have realised during Covid-19, it's that we need more attractions of our own.
In any case, the right direction for Jurong's future could look a little bit like how a person should cope after a bad breakup: Make your ex jealous. If our government follows this maxim when it comes to developing post-HSR Jurong, it'll certainly help property buyers and investors forget all about the HSR debacle and put property prices in Jurong on a solid footing for the next few decades.
What should the government do with Jurong to keep property prices up? Share your thoughts with us in the comments below!
If you found this article helpful, check out New launch vs resale: which makes a better investment property and 99.co guides: Everything to know about private condo payment schedule.
Find your dream home on Singapore's largest property portal 99.co!
About Ryan Ong
Looking to sell your property?
Whether your HDB apartment is reaching the end of its Minimum Occupation Period (MOP) or your condo has crossed its Seller Stamp Duty (SSD) window, it is always good to know how much you can potentially gain if you were to list and sell your property. Not only that, you'll also need to know whether your gains would allow you to right-size to the dream home in the neighbourhood you and your family have been eyeing.
One easy way is to send us a request for a credible and trusted property consultant to reach out to you.
Alternatively, you can jump onto 99.co's Property Value Tool to get an estimate for free.
If you're looking for your dream home, be it as a first-time or seasoned homebuyer or seller – say, to upgrade or right-size – you will find it on Singapore's fastest-growing property portal 99.co.
Meanwhile, if you have an interesting property-related story to share with us, drop us a message here — and we'll review it and get back to you.
Join our social media communities!
Facebook | Instagram | TikTok | Telegram | YouTube | Twitter