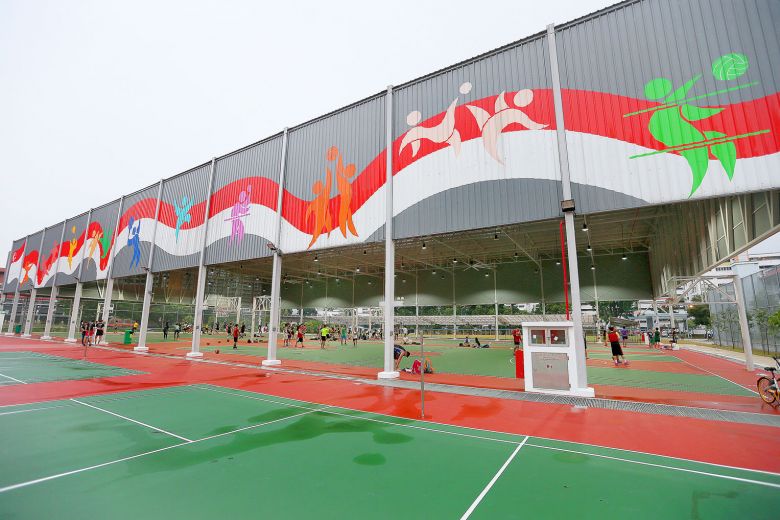 Just a few decades ago, the majority of Singaporeans lived in kampongs. In the 1960s, the HDB started mass-building flats; fast forward till today, over 80% of our population are living out our lives in these apartment blocks, with only one last kampong – Lorong Buangkok – still surviving in Singapore. (Cover image credits)
Our HDB flats are well-designed and equipped, there's no doubt about that – but one frequent gripe about HDB flats is about the erosion of the kampong spirit. Well, these new community spaces in HDB estates is set to change all that.
Commonly termed "community halls" or "covered basketball courts", these multi-functional community spaces are used to host large-scale events. These are spaces much larger than your regular void decks or stand-alone pavilions, and are non-air conditioned. As of now, the community halls are mostly found in older estates, but seeing as HDB recently signed a $6 million agreement with the Singapore University of Technology and Design (SUTD) to encourage better social interaction among residents, it's likely that more of such community halls will pop up in newer estates as well.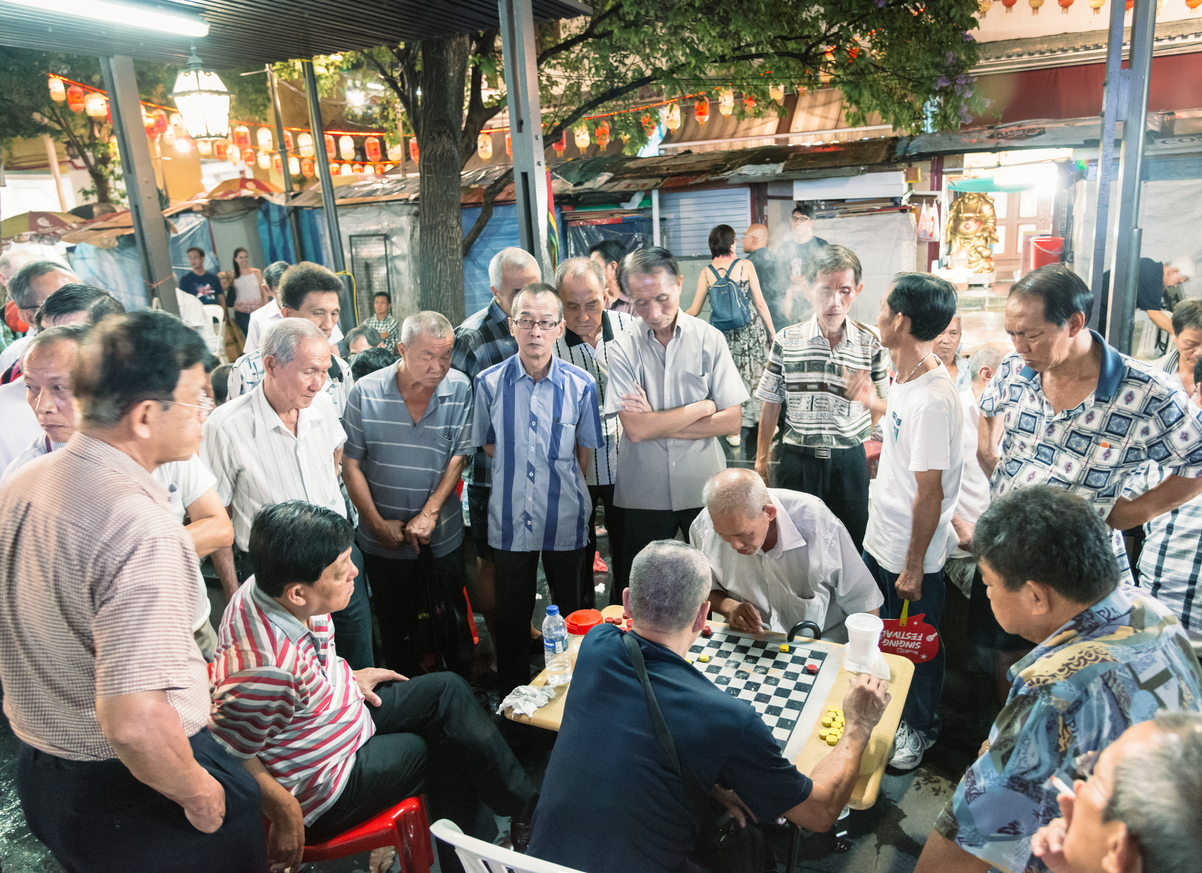 What are the community halls used for? According to MP Teo Ho Pin of the Bukit Panjang constituency, these spaces allow residents to bond during events such as weddings, temple-hosted dinners, and even taiji or line-dancing sessions. Bukit Panjang has a total of four halls, and these are booked on 80% of weekends. Mr Teo states that participation in community activities has doubled since the shelters were installed.
Nee Soon GRC is another place where community halls can be found – in fact, this constituency has the largest community hall in Singapore. Located outside Block 838, Yishun Street 81 (opposite from Khatib MRT station), this covered basketball court holds up to 100 tables, and is used for annual New Year's Eve parties hosting approximately 15,000 residents.
Madam Tan, 45, who lives two minutes away from the covered basketball court, says it's heartening to see the many activities happening at the community hall (including environment lectures, free health screenings, and more). Her daughter, Alexis, 25, concurs, but notes that the community hall is used predominantly by middle-aged and elderly folk. "If a wider range of activities – such as exercise bootcamps, HIIT workouts, and hand-lettering workshops – are organized at the community halls, I'm sure it'll appeal to the younger crowd as well," she says.
Do you feel that kampong spirit in your estate, or do you rarely interact with your neighbours? Let us know in the comments below!
If you found this article useful, 99.co recommends HDB's Ethnic Integration Policy and racial quotas: Are they still necessary? and 3 ways we can revive the dying HDB void deck culture.
Find the home of your dreams today at Singapore's largest property portal 99.co!