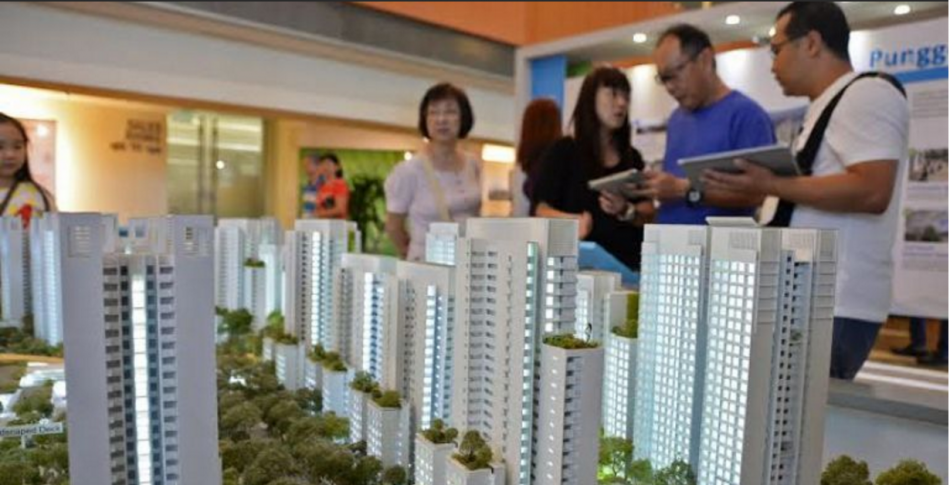 Nothing says adulting like buying a HDB flat for the first time. Whether you're a single and 35, or happily engaged and ready for married life, building your nest is the next step. The next BIG step. Big responsibility. Big money.
So, it's important to get things right from the start. For HDB first-timers, there are grants to ease your burden. We'll get to that in a moment. But first, all the basic information you should wrap your head around before you get yourself a new home.
Buying a HDB flat: the eligibility requirements
Citizenship: Singaporeans or PRs only
Age:
   Above 21 years old (applying as a couple or an orphan with no siblings)
   Above 35 years old (applying as an unmarried or divorced individual)
Income ceiling (gross monthly household income):
3-room flat:
   S$6,000 or S$12,000 (for non-mature estates, depending on the project)
   S$12,000 (mature estates)
4-room flat or bigger:
   S$12,000
   S$18,000 if purchasing with extended or multi-generation family
Complete this three-minute quiz by HDB to find out whether you can or cannot buy a HDB. It's that simple!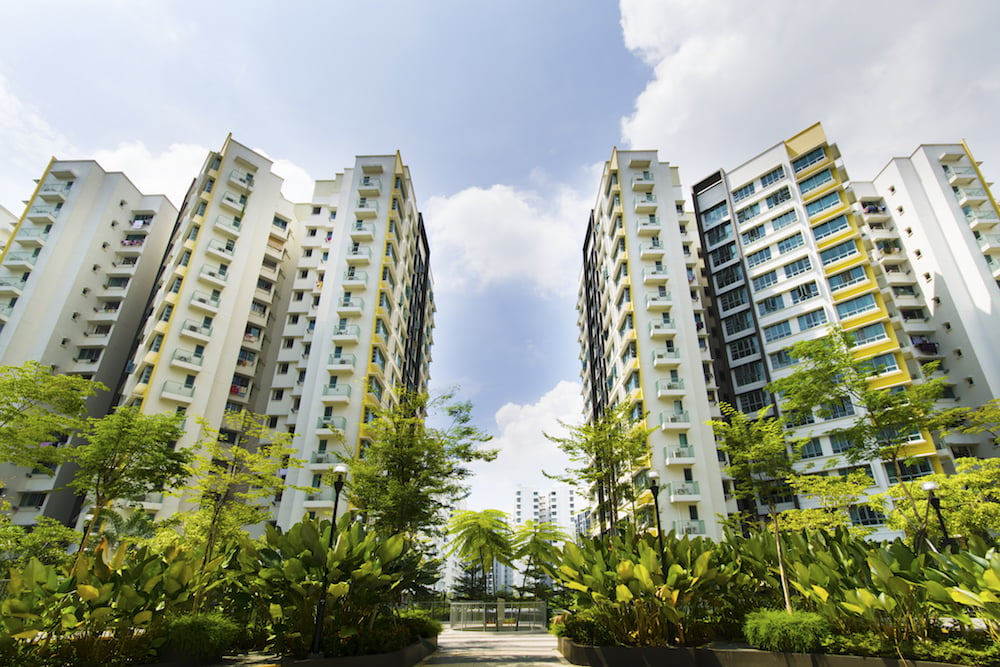 Are you mentally and financially ready?
There's a famous saying on the internet that goes, "check yourself before you wreck yourself". Now this is good caution to heed if you're buying a HDB flat for the first time.
If you're single, the decision to buy a HDB flat for yourself is much more straightforward. If you're a couple, however, remember to communicate with each other to ensure that you are both ready for it — mentally and financially.
For BTO flats, couples will have to 'ROM' before the key collection date because, no cert, no keys. Bear in mind that booking of marriage at ROM has to be at least 3 weeks prior to the actual day, subject to availability. Because of key collection, many couples opt to hold the banquet and celebration later to minimise financial burden.
For resale flats, you'll have to produce your marriage certificate before completion (i.e. your second appointment) to be eligible for grants. Otherwise, you have up to 3 months to produce the marriage cert.
Try to be far-sighted in making your decisions. By doing so, you reduce the chances of bad decisions coming back to bite you where it hurts the most — your wallet. Questions you should asking yourself include:
Should you buy a new flat or resale? 3-room, 4-room or 5-room?
How much are you comfortable paying every month for a 25-year home loan?
How much do you have in cash savings? (How much do you need to buy a house?)
a) Available CPF Ordinary Account savings
b) How much CPF Housing Grant can you get (if you're eligible)
How will you finance it? Will you take a housing loan from HDB or from banks? (Why are their interest rates different?)
What is the maximum housing loan amount available to you? (How much you can borrow from HDB or a bank is determined by your age, income, and financial standing credit assessment. According to HDB's Mortgage Servicing Ratio rule, your maximum monthly home loan repayment amount is capped at 30% of your gross monthly household income.)
What to pay for in cash
$10 administrative fee to be paid by credit card when you buy a flat direct from HDB (i.e. BTO, SBF, ROF flats)
Option fee (typically $1,000 for a resale flat, subject to negotiation; for BTO, it's $500 for 2-room flexi flats, $1,000 for 3-room flats and $2,000 for 4 room or larger flats)
If buying resale, cash to exercise the option (typically $4,000)
Cash portion of downpayment (up to 10% of the purchase price if taking a HDB loan; 25% if taking a bank loan, of which 5% must be in cash)
Stamp duties and legal fees for HDB purchase can be paid using CPF-OA fund. For a detailed step-by-step guide and calculators to help you plan your finances for a HDB flat, click here.
Thank HDB for grants!
Buying a new flat is a long-term financial commitment. But there are several schemes and grants to help you with your cash flow, or reduce your cash outlay. Here's an overview of CPF Housing Grants for HDB Flats
On top of the subsidised purchase prices for new HDB flats, eligible buyers can also receive further subsidies in the form of CPF Housing Grants of up to $80,000. There are two you might consider:
a. Additional CPF Housing Grant (AHG)
Eligible for 2-room Flexi or larger
Income ceiling: $5,000
Up to $40,000, depending on household income
b. Special CPF Housing Grant (SHG)
2-room Flexi, 3-room, or 4-room flat in a non-mature estate
Income ceiling: $2,250 to $8,500
Up to $40,000, depending on household income
That's not all, not even half of it. Access detailed information on grants for couples here. For singles, refer to this article.
To ease your burden further, there are various downpayment schemes
     Staggered downpayment Scheme
You may be able to use the Staggered Downpayment Scheme to pay your downpayment in 2 instalments. Half of the downpayment is paid when you sign the Agreement for Lease, which is usually within 4 months of booking a flat. The remaining amount is paid during the key collection for your new flat. Details here.
     Deferred downpayment Scheme
The Deferred Downpayment Scheme (DDS) enables elderly who are right-sizing to defer the payment of downpayment until key collection. This will help to ease the cash flow for elderly flat owners whose funds are tied up in their existing flat, and smoothen the right-sizing process. Details here.
   Temporary loan Scheme
The Temporary Loan Scheme (TLS) helps flat buyers who intend to use the sale proceeds from their existing flat to pay for their new flat, without taking a long-term mortgage loan. You can apply for a temporary loan to complete the new flat purchase first, while the sale of your existing flat is underway. The temporary loan will be redeemed subsequently, with the net proceeds from the sale of your existing flat. Details here.
If you found this article interesting, you may want to read more about 5 biggest Singaporean HDB flat complaints (besides the 99-year lease) and Home options for singles and single parent families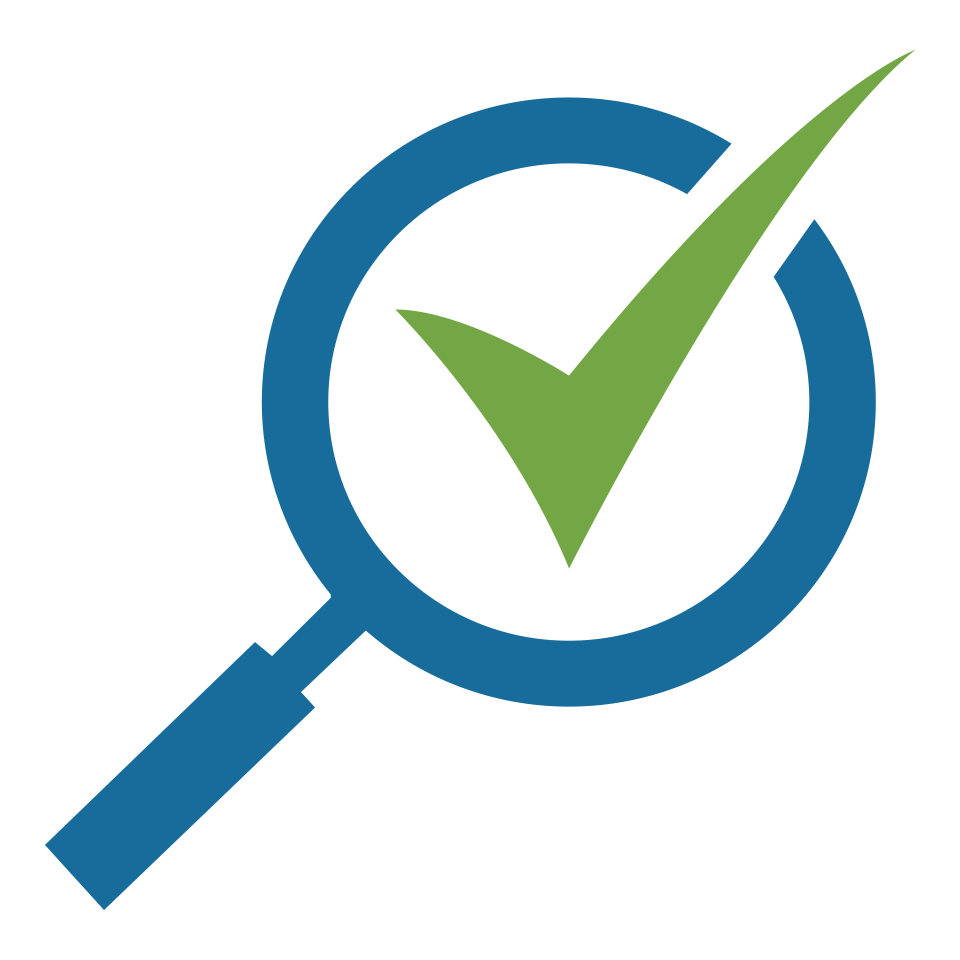 Original article was first published on Singapore's leading financial comparison site, SingSaver
SingSaver is Singapore's #1 personal finance comparison platform. Launched in May 2015, SingSaver is committed to helping Singaporeans find the right credit cards, personal loans, and other financial products with easy-to-use self-serve comparison tools. In a constantly changing financial landscape, SingSaver strives to provide the most up-to-date accurate data and personal finance guides. SingSaver's mission is not only to help Singaporeans find the right financial products, but to empower everyone to make sound financial decisions.
If you're ready for your dream home, you can also find it on Singapore's largest property portal 99.co.
New launch alert! Welcome to Grand Dunman
About 99.co
We are a property search engine with the overarching goal of building a more transparent and efficient property market. We are working towards that future by empowering people with the tools and information needed to find a place to live in the best way possible.
Looking to sell your property?
Whether your HDB apartment is reaching the end of its Minimum Occupation Period (MOP) or your condo has crossed its Seller Stamp Duty (SSD) window, it is always good to know how much you can potentially gain if you were to list and sell your property. Not only that, you'll also need to know whether your gains would allow you to right-size to the dream home in the neighbourhood you and your family have been eyeing.
One easy way is to send us a request for a credible and trusted property consultant to reach out to you.
Alternatively, you can jump onto 99.co's Property Value Tool to get an estimate for free.
If you're looking for your dream home, be it as a first-time or seasoned homebuyer or seller – say, to upgrade or right-size – you will find it on Singapore's fastest-growing property portal 99.co.
Meanwhile, if you have an interesting property-related story to share with us, drop us a message here — and we'll review it and get back to you.
Join our social media communities!
Facebook | Instagram | TikTok | Telegram | YouTube | Twitter