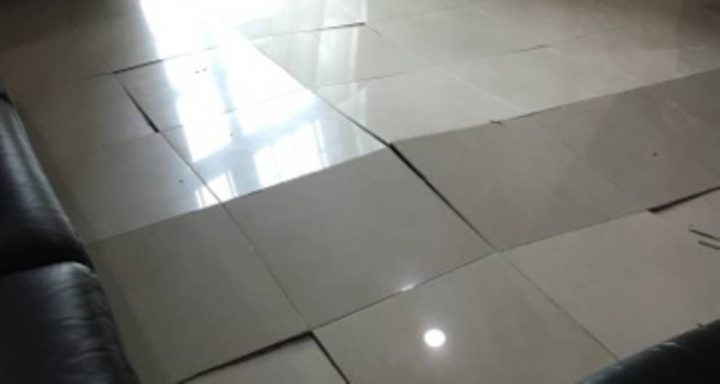 Living in an HDB flat practically a rite of passage for Singaporeans. But while most of us are pretty stoked about having a home to call our own, there've been a whole list of gripes about HDB flats. Read on to find out about our 5 biggest complaints about HDB flats, besides the much talked-about 99-year lease (from which there's no escaping from):
Complaint 1: BTO flats are getting smaller and smaller
It's a known fact: if you buy a resale flat, you'll have to fork out more, but you're getting more space. If you buy a BTO flat, you get to enjoy subsidised housing — but your new home will be significantly smaller. The chief reason is because BTO flats have long corridors that take up space, which most older resale flats don't. Space configuration may also be less than ideal in BTO flats, which are constructed using the precast method of stacking boxes of concrete atop one another, like Lego bricks.
Also, do you realise how many couples are now knocking down a wall, and combining two bedrooms into a larger master bedroom? Yeah, it's pretty depressing to stick a queen-sized bed and a two-door wardrobe into your bedroom, and realise you don't have space for anything else.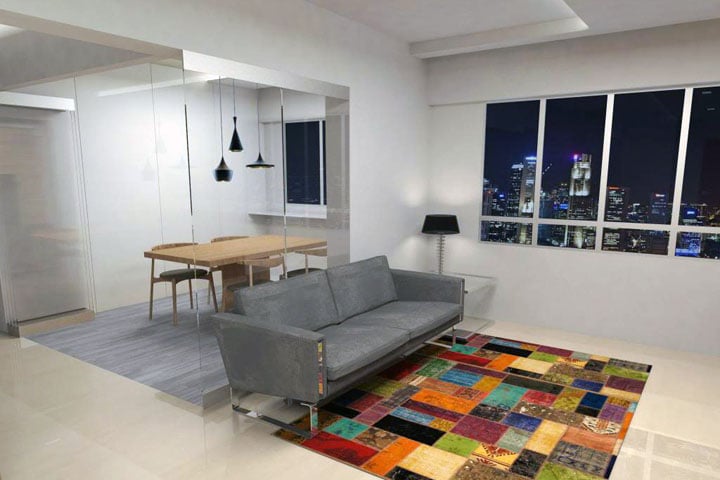 Complaint 2: Popping or dislodged floor tiles
HDB says that it receives about 2,000 cases of dislodged floor tiles (on average!) per year. That said, we've seen at least 700 cases of dislodged tiles in the first half of January 2018 alone.
According to National Development Minister Lawrence Wong, these tiles dislodge due to various reasons, such as the "differential thermal expansion and contraction of tiles", or the "natural deterioration of the bond between the tiles and the screed surface".
HDB says that they do offer "goodwill repairs" for dislodged tiles for up to 15 years, but if your flat is older than that, you'll unfortunately have to pay for the repairs by yourself. You can request for a list of registered repair contractors from HDB, though.
[
Recommended article
: 
Defects inspection for your new BTO/condo home: What owners must know
]
Complaint 3: Shitty BTO flats
Pardon our language, but when we say "shitty", we mean it in the most literal way.
In 2014, a sewage pipe at a BTO project in Compassvale in Sengkang literally exploded. This was when the project had just been completed, and residents were in the midst of moving in.
In 2015, there was the sewage-carrying pipe that burst in the Orchard Spring @ Yishun BTO project. This covered the floor of the void deck in waste, and residents were advised not to use their toilets for three days while Nee Soon Town Council fixed the pipe.
Shitty stuff can happen inside your unit as well. Also in 2015, a toilet bowl in Punggol ParcVista exploded like a geyser without warning. The waste flowed through the entire house, and HDB had to send their contractors down to clean the place. Even after that, a stench still lingered as waste matter had seeped between the tiles. Bear in mind that the owner had already spent $50k renovating the new BTO unit. Luckily, HDB was willing to compensate the owner for the damage.
But whether that does anything of eliminating the mental scarring that happens when you find your flat flooded with faeces, is another matter.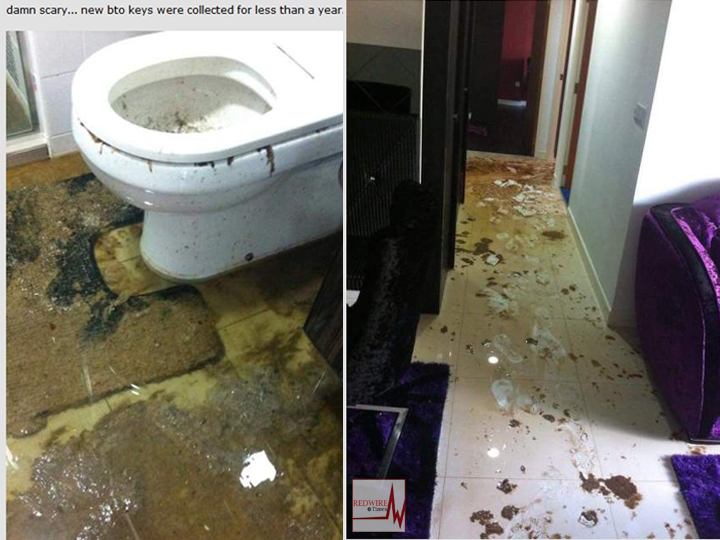 Complaint 4: Leaky flats
Imagine being sound asleep in your bed, and suddenly waking up to rain droplets pelting you in the face. That's exactly what happened to the residents of Waterway Terraces I when a heavy downpour struck.
Apparently, the windows and balcony doors in this development weren't completely rain-proof. This resulted in water seeping into homeowners' houses, and flooding their living rooms and common areas whenever heavy rain fell.
We don't mean to be a wet blanket, but BTO projects are really starting to stink because of these defects.
Complaint 5: Evil malfunctioning lifts
Residents in several neighbourhoods (including Bukit Panjang, Sengkang, Tampines, and Punggol) have experienced malfunctioning lifts over the past few years.
Complaints include lifts suddenly plunging downwards, jerky lift movements, as well as multiple breakdowns. In a grisly incident in October 2015, a woman's arm was actually severed after a lift door closed on it. Freaky, or what?
Have more to complain about HDB flats? Voice your thoughts in the comments section or on our Facebook community page.
If you liked this article, 99.co recommends 5 crazy things we found outside HDB flats (besides koi ponds) and 7 things Singaporean homeowners wish they knew before buying property.
Looking for a property? Find the home of your dreams today at Singapore's largestproperty portal 99.co!