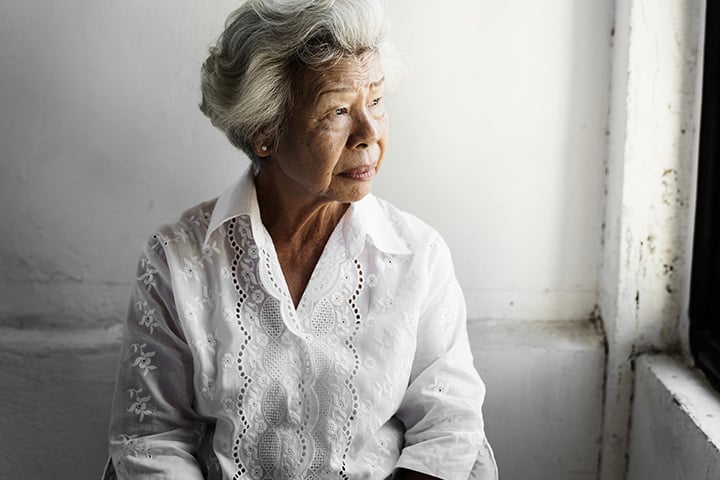 Having enough money to retire in Singapore is like trying to fill a leaking cup — the expenses are just too high. Discounting the measly CPF payouts, the common worry amongst retirees is not having a big enough nest egg to enjoy their golden years, especially given that most of them are asset-rich (their HDB flats) and not cash-rich. They also tend to have little to no passive income from other investments to count on. So, it's more out of a need than a want that our seniors are turning to cashing in their HDB flats, either though the Lease Buyback Scheme or by downsizing to a new, smaller flat.
In this article, we break down both options of participating in HDB's Lease Buyback Scheme, or downsizing to a new 2-Room Flexi flat, so you can decide which fits you (or your parents) better. Read on to find out more:
Option 1: Lease Buyback Scheme
Those who participate in the HDB's Lease Buyback Scheme (LBS) effectively sell part of their flat's lease to HDB. But homeowners might not get any of their money in cash. The net proceeds must first go towards topping up the CPF Retirement Account (RA) up till the age-adjusted Basic Retirement Sum (for households with two or more owners) or the Full Retirement Sum (for single-owner households), before being disbursed in cash. 
For proceeds that go towards the CPF RA, the homeowner can use it to purchase a CPF Life plan that can provide him/her with a monthly income for life as long as there is a minimum of $60,000 in the RA.
Homeowners will not know how much HDB is willing to pay them for a lease period until after they have applied for the LBS. This hassle and uncertainty might put off those who are eligible for LBS. Here are the other pros and cons of the scheme:
Pros of the LBS:
You get higher monthly payouts via CPF Life.
By adding a bigger sum of money to your CPF RA, holders get to purchase a CPF Life plan that gives him/her a higher monthly payout for life.
Flexible lease periods.
The Lease Buyback Scheme used to operate with a standard 30-year lease retained by the owner(s), but HDB has since amended the scheme to allow for greater flexibility for lease period retained depending on age of the youngest owner. A household whose youngest owner is between 70 to 74 years old, for example, have to retain 25 years of lease at the very minimum, but they may also choose to retain 30 or 35 years.
LBS Bonus of $10,000.
Participants in the Lease Buyback Scheme get a fixed $10,000 cash sweetener (on top of their cash proceeds) once their RA is topped up to the required Basic or Full Retirement Sum. There must be a minimum balance of $60,000 in each RA account to receive the $10,000 bonus.
Cons of the LBS:
Cash proceeds go to topping up your CPF account.
The CPF Basic Retirement Sum ($90,500 for those turning 55 in 2020 and Full Retirement Sum ($181,000 for those who turn 55 in 2018) are definitely on the high side. Seeing as the proceeds from the sale of lease will first go towards fulfilling either of these amounts, the chances of owners getting any significant cash proceeds are low. So, seniors can forget about the idea of the LBS enabling them to go on a round-the-world trip.
You might outlive the lease period.
What happens if you outlive your lease period? HDB doesn't explicitly say how they deal with such situations, and they simply state that they will "look into the circumstances of your case and consider your family support, health condition, and financial status to determine the appropriate housing arrangement for you." We don't know about you, but the thought of possibly being shuttled to and fro several temporary housing arrangements isn't appealing to us.
For more information, see Lease Buyback Scheme.
Option 2: Rightsizing to a new 2-Room Flexi HDB flat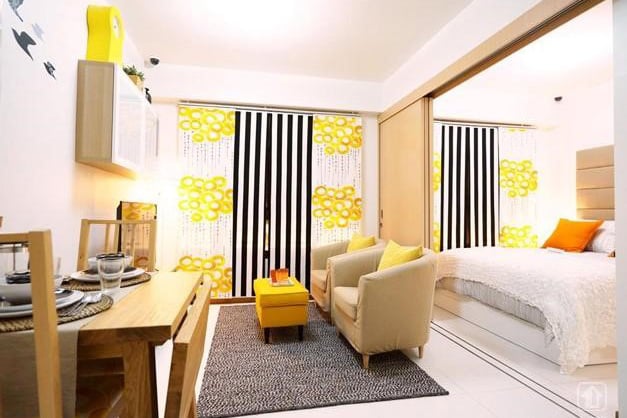 Also called rightsizing, this option is fairly straightforward; it involves you selling the current flat that you live in, and applying for a new subsidised flat from the HDB in the form of a 2-room Flexi flat. You may do this as part of the Silver Housing Bonus.
Applicants need to ballot for these flats during HDB sales launches every quarter, but the HDB has made special provisions for seniors by setting aside at least 40% of such flats for them every launch. Seniors who wish to get a new 2-room Flexi flat within 4km of their children also get more ballot chances under the Senior Priority Scheme (SPS).
Two-room flexi flats come with a few tenure options for seniors aged 55 and above, ranging from a 15 to 45 years short-lease option (in five-year increments) to the more expensive full 99-year lease option. (Note that short-lease two-room flexi flats cannot be sold in the open market; it can only be returned to HDB for a pro-rated sum of the sale price.)
Two-room flexi flats come in two sizes: 36 sqm (387 sq ft) and 45 sqm (484 sq ft).
Pros of Rightsizing:
You're likely to get a better deal on your property.
The Lease Buyback Scheme is calculated based on straight-line depreciation, and does not take into account any future inflation or appreciation in the property market. On the other hand, if you choose to downsize to a 2-room Flexi flat purchased from the HDB through the build-to-order (BTO) or sale of balance (SBF) sales exercises, you sell your existing flat in the open market. By doing so, you might get a better deal for your property depending on market conditions at the time of sale. Property prices also keeps pace with inflation.
Bear in mind that selling a flat on the resale market might be a long-drawn process. Seek a property agent's advice early to get the right head-start on marketing your flat before the keys to your new flat are ready.
You might be eligible for the Silver Housing Bonus (SHB).
If you have a gross monthly household income of $12,000 or less, and you're selling your existing flat to purchase a smaller flat, you might be eligible for the Silver Housing Bonus, or SHB. This gives you up to $20,000 in cash bonuses.
Financial assistance to ease the transition.
To smoothen the process, HDB allows right-sizing seniors to defer the payment of downpayment until they collect the keys to their new flat, via the Deferred Downpayment Scheme (DDS). Meanwhile, the Temporary Loan Scheme (TLS) facilitates a seamless transition from the sale of their existing flat to the collection of keys to their new flat — without the need to take any other loan.
Cons of Rightsizing:
The Resale Levy will make a dent in your sale proceeds
Assuming the flat you're currently staying in intend to sell is a subsidised flat (not resale), you'll have to pay the Resale Levy if you choose to downsize. This will cost you between $15,000 to $50,000, depending on the size of your existing flat. Needless to say that this will eat into your proceeds, and you'll end up with less cash on hand!
For more clarity on your sale proceeds, access HDB's Sale Proceeds Calculator via this page.
Which option is better?
Here's our take: unless you're in need of an urgent injection of cash, foresee a serious issue with selling your existing flat successfully in the open market, or have a priceless emotional attachment to your existing home, rightsizing to a 2-Room Flexi flat makes more sense than opting for HDB's Lease Buyback Scheme. If you do choose the latter, consider renting out your spare room(s) for extra monthly income, on top of CPF Life payouts.
If you observe the Singapore's property market over the long-term, prices tend to trend upwards and keep pace with inflation, so you'll likely be able to get a better deal selling your property on the open market (especially with the help of a capable property agent) — as opposed to having HDB take back part of your lease. Ultimately, the choice is yours, and not one to be taken lightly.
Voice your thoughts in the comments section or on our Facebook community page.
If you found this article helpful, 99.co recommends Flat owners: What you must do before your 99-year HDB lease runs down and HDB inheritance rules: How they work (and what you must know)
Looking for a property? Find your dream home on Singapore's largest property portal 99.co!