Where landed properties are concerned, the common impression of them is usually 'oh, they're freehold properties', which means buyers get to own the land indefinitely. After all, these homes usually come with multi-million-dollar price tags, and nobody would pay that amount for, um, a leasehold bungalow, right?
Here's where real estate time and again proves people wrong. In early June 2020, a deal for a pair of newly-built bungalows in Pasir Ris—on land with just 57 years of remaining lease—was struck for close to $7 million. The buyer is a businessman-investor who intends to make the bungalows his family home.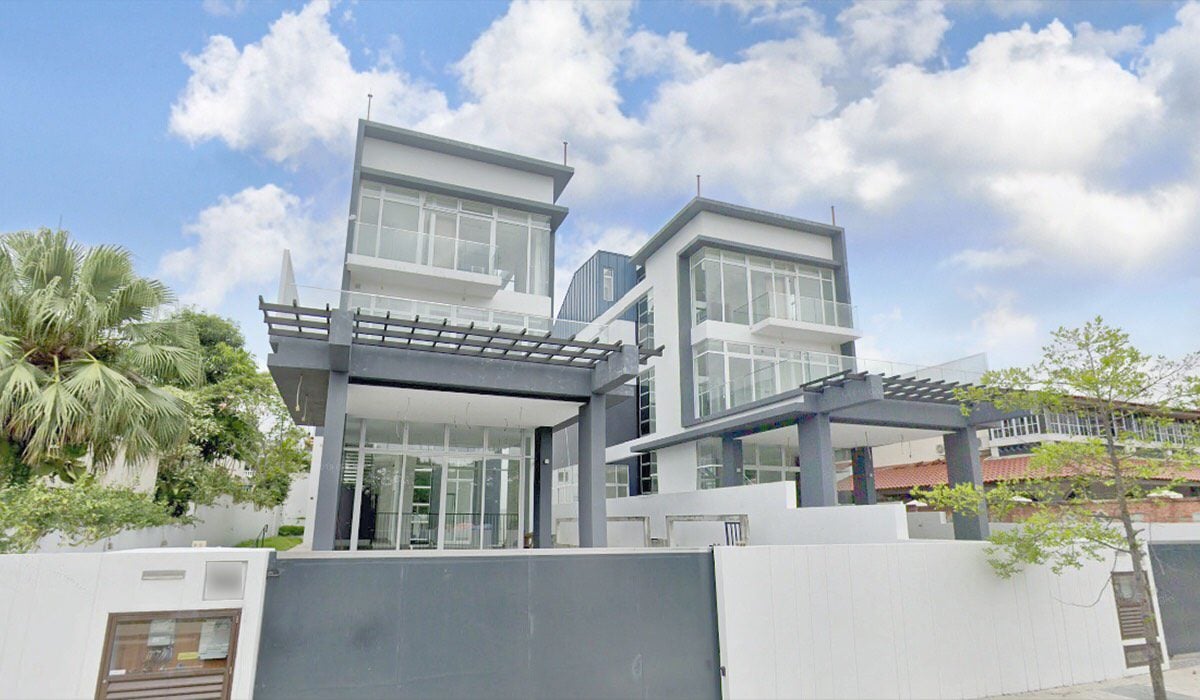 The deal, brokered by Propnex Group District Director Aaron Wan and OrangeTee's Charlotte Ang and Elena Ang, was finalised soon after the lifting of circuit breaker measures. Aaron told 99.co that his client, the buyer, negotiated with the developer for a final selling price that was below valuation.
"The developer was well-aware that the value of the property will decrease with every year," Aaron told 99.co. "So, they're very glad to find someone who would buy the two bungalows at the same time, and gave my buyer a good price."
What's notable about the bungalows was also its location. "These are seafront properties that are very rare in Singapore. The only comparable ones are in Punggol and Sembawang, or at Sentosa Cove, which is 99-year leasehold and has a much higher price point," said Aaron.
How the short remaining lease came about
This landed estate in Pasir Ris is unique not only because of its location. Many of the bungalows here come under the ownership of government/government-linked entities such as People's Association and the Port Authority of Singapore (PSA), who use them as holiday bungalows for its staff.
For this purpose, the Singapore Land Authority (SLA) had, decades ago, carved out 99-year leases to these entities from an original 999-year lease.
The land that the new three-storey Pasir Ris bungalows sit on was once owned by the Housing & Development Board (HDB), whose lease commenced in July 1978. Two double storey bungalows were built, a North-facing one on the first row facing Pasir Ris Park and the sea, and the other on the second row facing South. Each bungalow occupied 8,000 square feet (sq ft).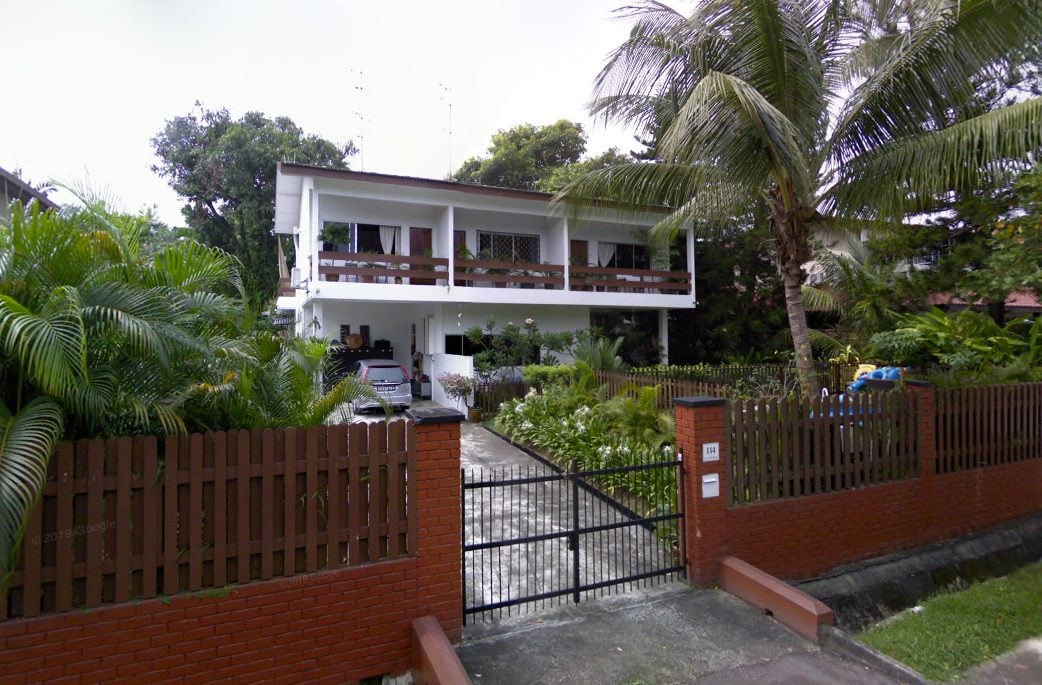 In 2013, developer DC13 purchased these bungalows for $8.5 million. Subsequently, the developer re-divided the land into four plots: two three-storey bungalows were to be built facing the sea, and a three-storey semi-detached house were to be built on the second row. The sea-facing bungalows each have a land area of 5,000 sq ft, and a built-up area of 6,500 sq ft.
Decision to buy guided by feng shui
Speaking to the buyer, Thomas Wong, a 36-year-old investor and business consultant, he told us that he had been searching "high and low" for months for a suitable landed home to live in with his extended family, viewing more than 20 properties in the process.
Then, in April, he chanced upon an online advertisement by 99.co for the Pasir Ris bungalows, which immediately piqued his interest.
"Even though I could not view in person because it was during the circuit breaker, I immediately consulted my feng shui master," said Thomas, who's a strong believer in feng shui.
"He told me that, to benefit from my 42-year 'big luck' cycle, I needed to live in a house that faces a water body, either a sea or river, and with trees in between."
"This house is really just nice," he enthused.
Thomas also showed his feng shui master the floor plan of the three-storey bungalows, which was "given the 'OK'".
He also reviewed photos and videos previously taken by the developer's agent to market the property. One of Thomas's favourite aspects of the house is the spacious roof terrace, which offers a panoramic sea view across Pasir Ris Park.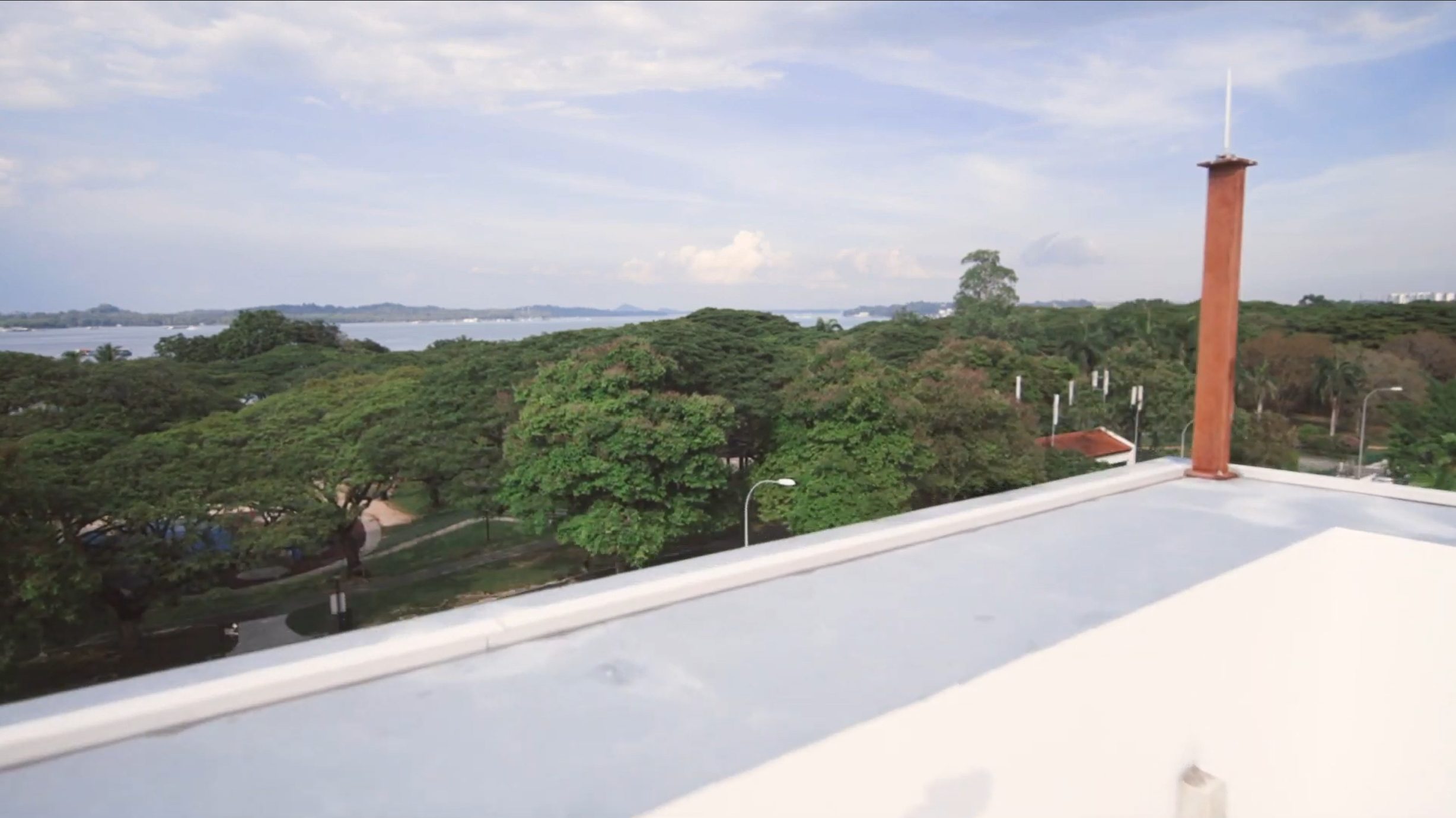 Built with a minimalist, modern aesthetic and ample floor-to-ceiling windows to maximise natural light, each bungalow has 7 bedrooms—including a helpers' room and an attic room—as well as a private lift.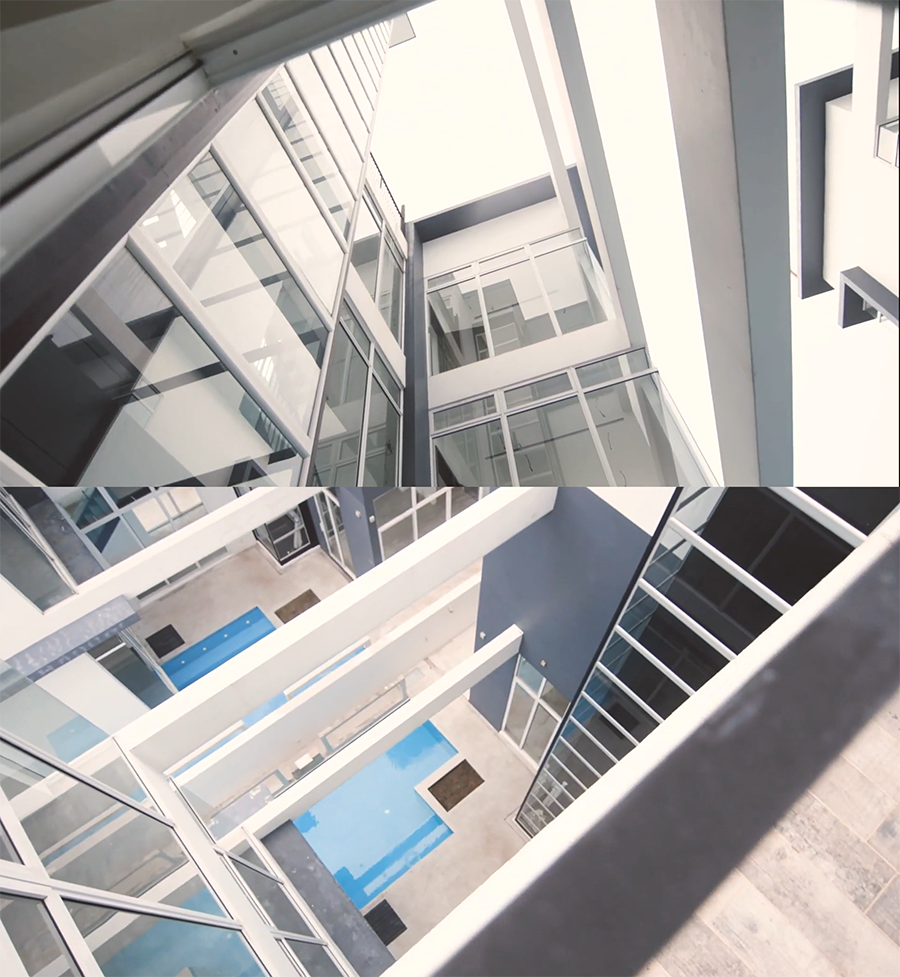 Short lease, no problem
To make an informed decision amid circuit breaker restrictions, Thomas drove past the site a few times just to get a feel of the environment, and also considered the issue of the remaining lease carefully.
With 57 years of remaining lease, the combined price of about $7 million translates to $100,000 a year to live in each bungalow, excluding maintenance expenses.
The price also translates to a land rate of $700 per square foot. The last transacted new-build in this neighbourhood—an inter-terrace with a similar remaining lease and no sea view—changed hands at a land rate of $970 per square foot.
"Ultimately, I felt that this is really value for money, especially for two new-build bungalows," said Thomas, who revealed that he intends to integrate the two homes into one by tearing down the dividing wall.
He also plans join up the bungalows' two separate 16-metre lap pools "for a more luxurious feel".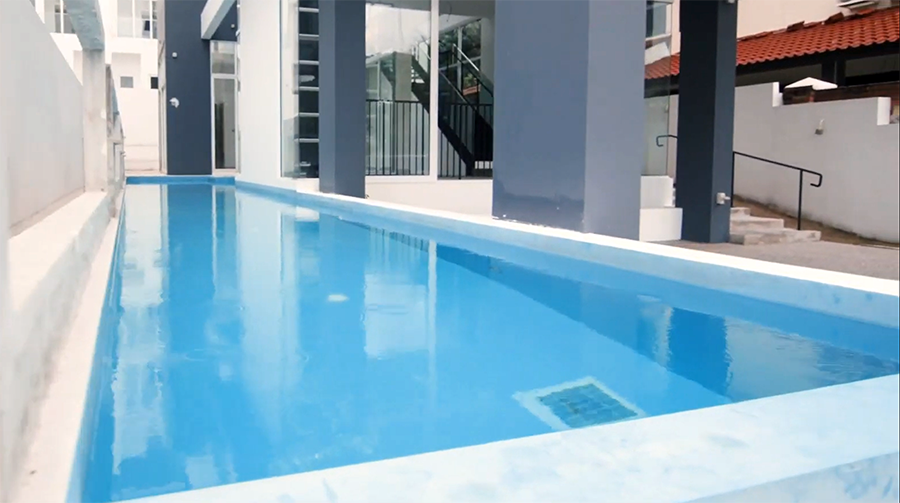 Towards the end of the lease, Thomas feels there's a good chance that he can pay to top it up because most land parcels in the area have lease expiries that differ from one another.
"It would make sense for the authorities to grant a renewal at the end of the lease, because it would be hard to redevelop this plot of land on its own," reasoned Thomas, who will be 93-years-old when the lease expires in 2077.
Asked if he was concerned that he might not able to be pass down the bungalows to the next generation, the father-of-two was surprisingly at ease. "No matter what, my children will have their own properties and assets by then. And I will also have other assets they can inherit. Nothing to worry about."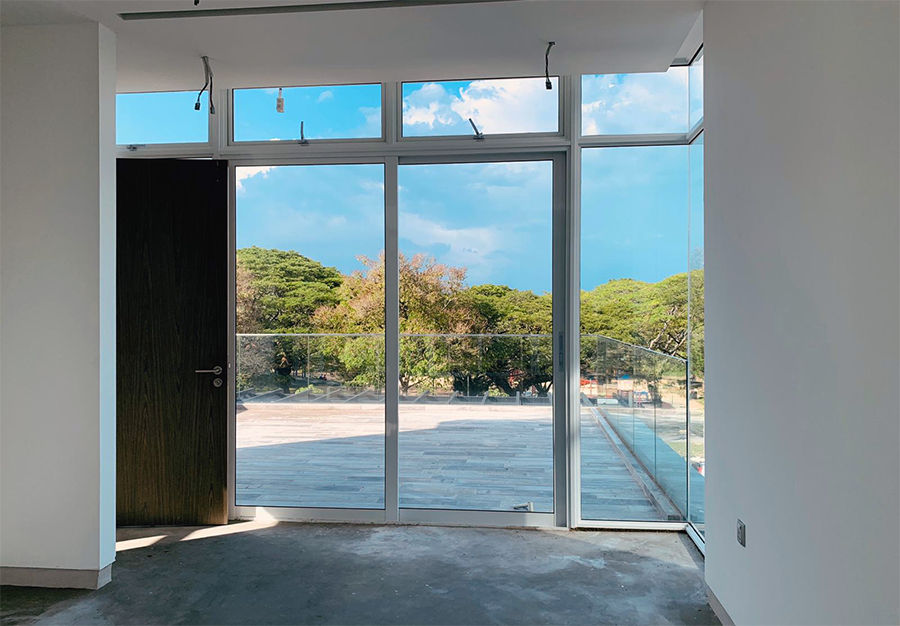 Will you consider buying a property with 57 years of lease left? Let us know in the comments below!
If you liked this article, 99.co recommends Designer jumbo flat is first Ang Mo Kio HDB unit to break $1 million barrier and What does Bala's Curve tell us about leasehold property value?
Looking for a property? Find your dream home on Singapore's most intelligent property portal 99.co!