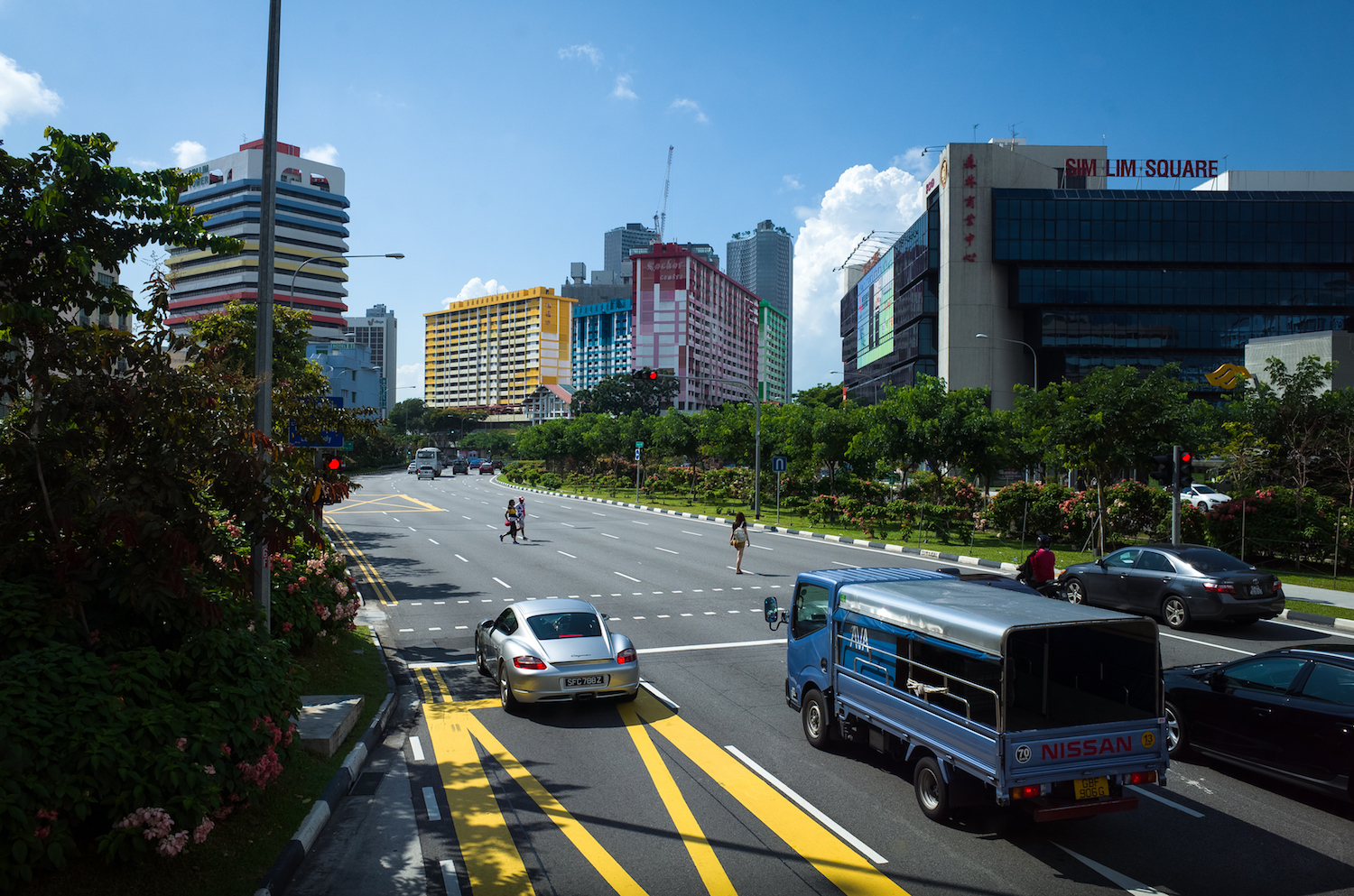 Sim Lim Square used to be famous for all the right reasons. These days though, mention the mall and all you'll hear are bad Jover Chew jokes. That probably explains why so many store owners are willing to sell; something that would have been unheard of in the 1990s. With its central location, Sim Lim might also be an en-blog gem for the developer that gets it.
More about the Sim Lim Square en bloc
The sale committee for Sim Lim Square has been tight-lipped; but rumour has it that a developer is offering as much as S$1.1 billion for the collective sale. Also, at the mall's last Extraordinary General Meeting, about 60 per cent of the owners attended. Of these, 97 per cent were agreeable to a collective sale agreement.
Sim Lim Square was one of two main IT malls in Singapore, and outlasted its main competitor Funan Centre in this role – the latter is being redeveloped into a more conventional lifestyle mall, and won't be open till 2019.
Over the past decade however, Sim Lim Square's reputation has been sinking like a cheap submarine. Several store owners, like Jover Chew, went viral for ripping off customers; and other businesses suffered as the mall's reputation went down.
Sim Lim Square is adjacent to Rochor Canal and Bencoolen street. The six-storey mall has 492 units, and a strata floor area of 236,881 square feet. It is on a 99-year lease, and was completed in 1987. Smaller store owners stand to receive around S$1 million from the sale, while some owners are reportedly receiving as much as S$60 million. The marketing agent for the sale is SLP Scotia, which is owned by SLP International Property Consultants.
As an aside, if the Sim Lim en bloc succeeds, it would the first collective sale of a fully commercial development in the prime central region.
Is it worth the price?
S$1.1 billion is a massive price tag, and it sets a high bar if this is the first collective sale of a prime area commercial development. Nonetheless, there's no denying that its location is solid.
Rochor MRT station located nearby now makes the area more accessible. There was actually a long debate among Sim Lim Square owners, when the mall wanted to raise funds for an underground connection to the station. And despite many of the mall owners knowing all about underground connections, it's tough to get things off the ground for strata-titled malls. Everyone only cares about his or her own unit.
Any future development will probably feature such a link, which helps with accessibility.
As retail is dying, the consensus is now that Sim Lim's location is good for an office complex; probably one that caters to Small to Medium Enterprises (SMEs). Office spaces here will also appeal to businesses because, despite being centrally located, they won't be as unaffordable as offices closer to the downtown core.
Still, the question remains as to whether it justifies a S$1.1 billion price tag. SMEs these days don't like to commit to the standard three-year lease. Most are also price sensitive, when it comes to overheads like rent. Margins could be thin, even given Sim Lim's central location.
A mixed-use development may do better than a pure office space
Even with Funan losing its "IT Mall" theme, the developers have made a concession to its heritage. At least one floor will be dedicated to IT.
A development that replaces Sim Lim could take its cue from that: it's a smart move, as it taps on an existing customer base. Those who already frequent Sim Lim can probably be convinced to frequent, say, a single floor of IT shops, perhaps run by the same veterans who've had a business there since the 1980s.
Given that Sim Lim Square managed to characterise the entire area for decades, a good developer can probably do better than just an office complex. With a clever nod toward its heritage (Sim Lim is also quite well known for its food court), they can probably do better than just collecting rent from a bunch of SMEs. That might make it worth the S$1.1 billion price tag.
If you found this article useful, 99.co recommends Pacific Mansion sold for S$980 million in second-largest ever en bloc deal and what is share value, and how does it affect en-bloc sales proceeds.
Find the home of your dreams today at 99.co!