When it comes to decorating the living room, a well-chosen sofa can be all that matters. Depending on the layout of your home, it's often the first piece of furniture to draw your attention, so it definitely plays a big role in setting the tone for your home's interior design.
With so many sofa designs, it can be challenging finding the perfect one. To help you get the look you want, we break down the main types of sofas and help you pair it with the matching interior design style:
#1: Chesterfield sofa
Matching interior design style: Classic chic, mid-century contemporary, ecletic modern
If you're looking to up the classiness quotient of  your contemporary or eclectic home, the Chesterfield is easily considered one of the most recognisable furniture items in the world. It is typically constructed from leather with deep buttoning, a low back and high arms that depict a sense of elegance and sophistication.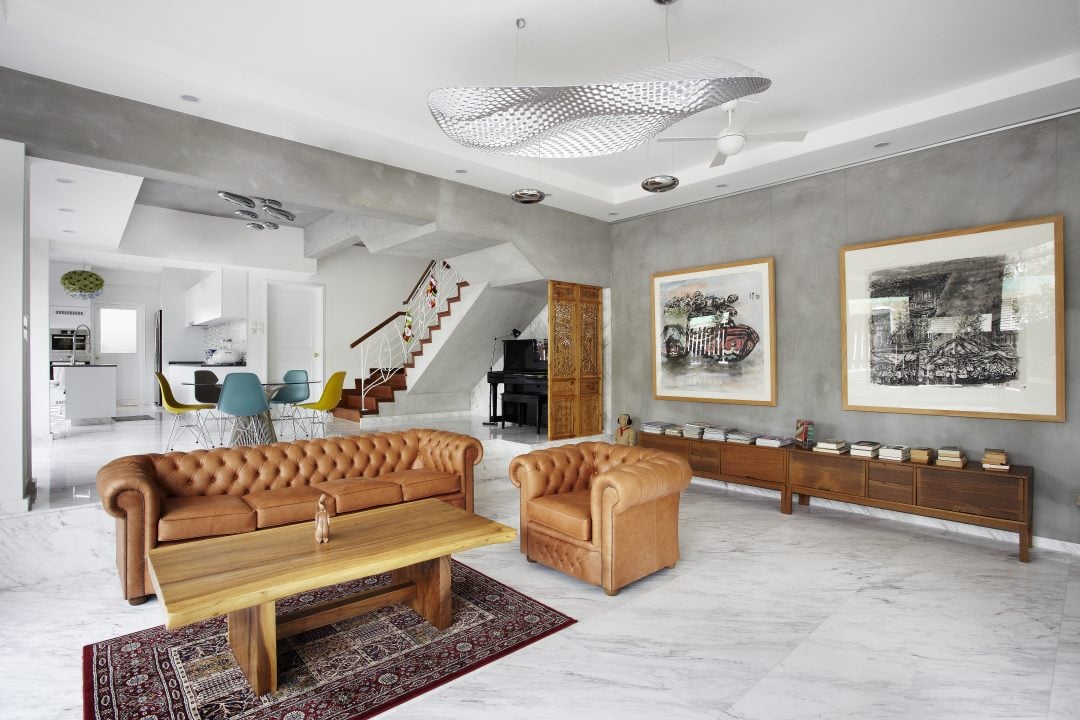 #2: Leather sofa
Matching interior design style: Anything sophisticated
When it comes to style with comfort, you should expect leather sofas to be high up on the list. Long-lasting, plush and flexible with regards to pairing with different interior design styles, a low-seated chestnut-hued leather sofa can look extremely inviting and accentuate cosiness in your communal spaces.
Darker tones of leather sofas (other than black) are more on-trend now. To ensure the longevity of your leather sofa, place it away from direct sunlight and wipe it with a leather cleaner and conditioner every two weeks.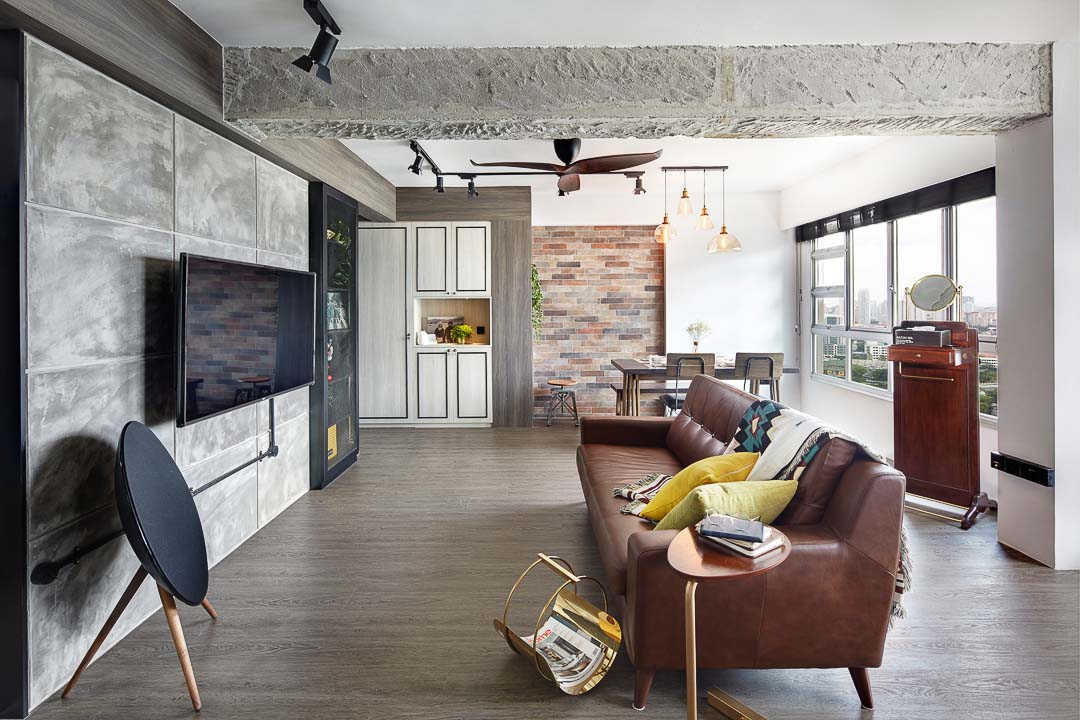 #3: L-shaped sofa
Matching interior design style: Suitable with most styles, depends on space of living room
Sofas can also be used to play with angles or to segregate bigger spaces into more than one section. A versatile L-shaped sectional sofa, with a longer end doubling up as a chaise lounge, can add a sense of liveliness and depth to a room that might seem a little one-dimensional.
In terms of functionality, an L-shaped sofa increases capacity, but you may also find your family members fighting over the chaise lounge seat!
Some sofa designs also have matching ottomans that line up with a three-seater to create a makeshift L-shaped sofa when needed. But trust us when we say that nothing beats a long and continuous cushion.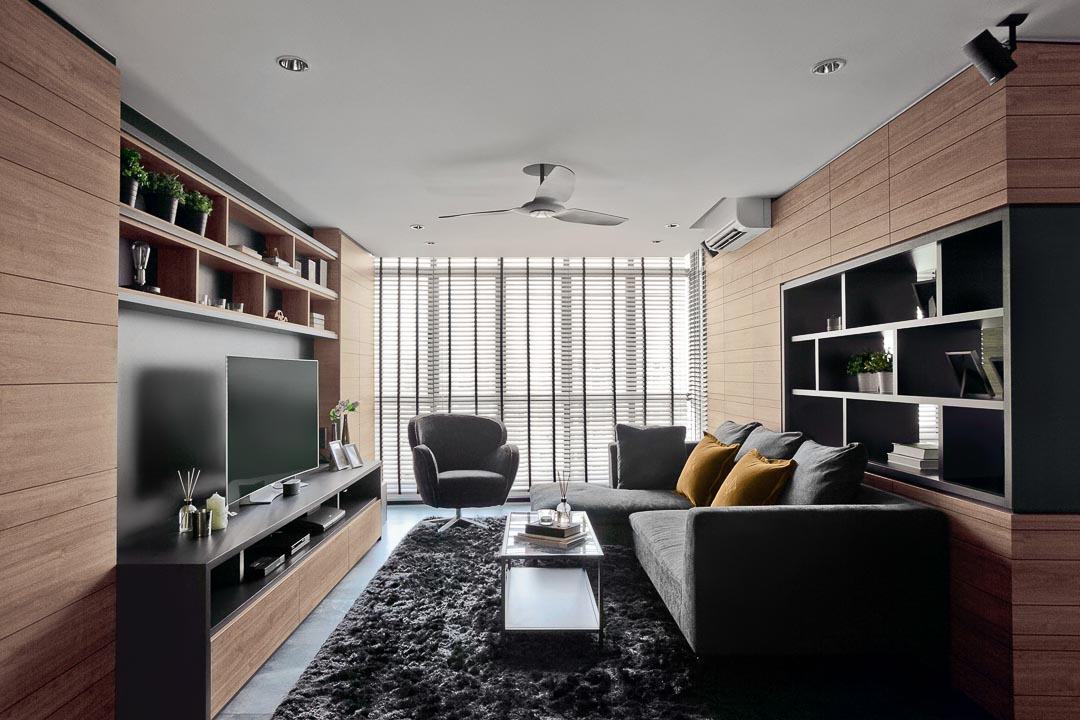 #4: Scandivian sofa
Matching interior design style: Scandinavian, minimalist, eclectic
Scandinavian furniture encompasses beauty in simplicity, often incorporating soft textures, gentle aesthetics and innovative designs to seamlessly match an interior's theme.
If you're going for a clean Nordic, modern look that's in dire need of a centrepiece, then consider a quaint Scandinavian couch with double-layered armrests and a tapering base with wooden legs.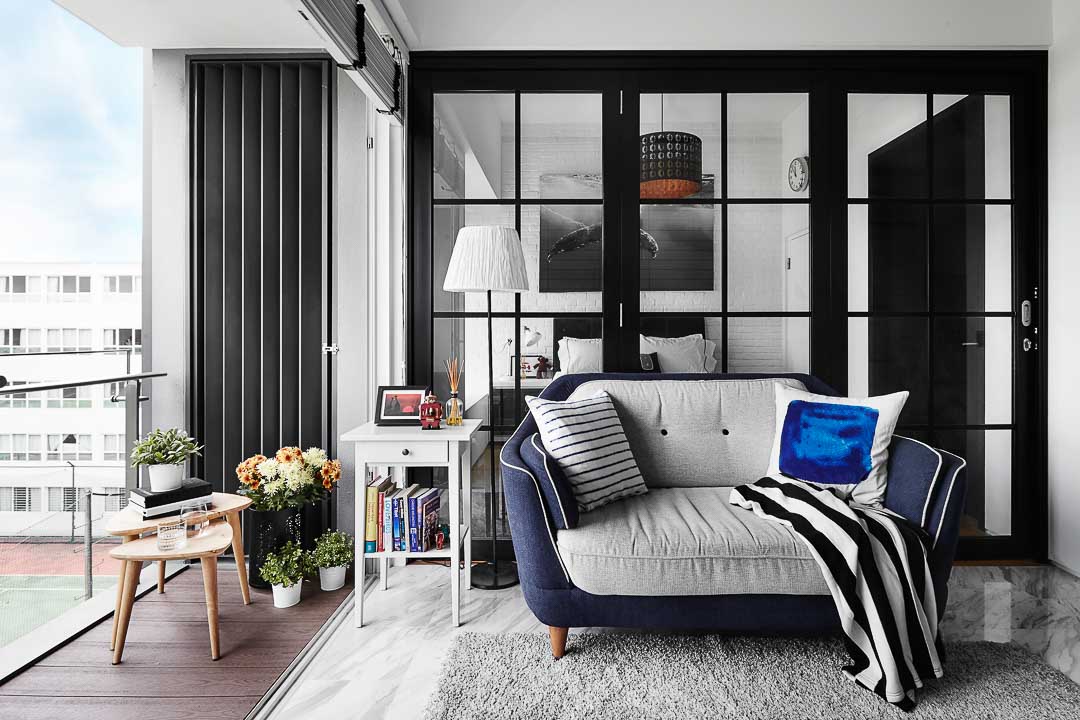 #5: Mid-century sofa
Matching interior design style: Modern, country
Mid-century sofas can offer an understated curvaceous profile that exemplifies simplicity and modernity. This is great if you want to bring out some other centrepiece in your living room, such as a chandelier, without having too many visual elements that compete with one another.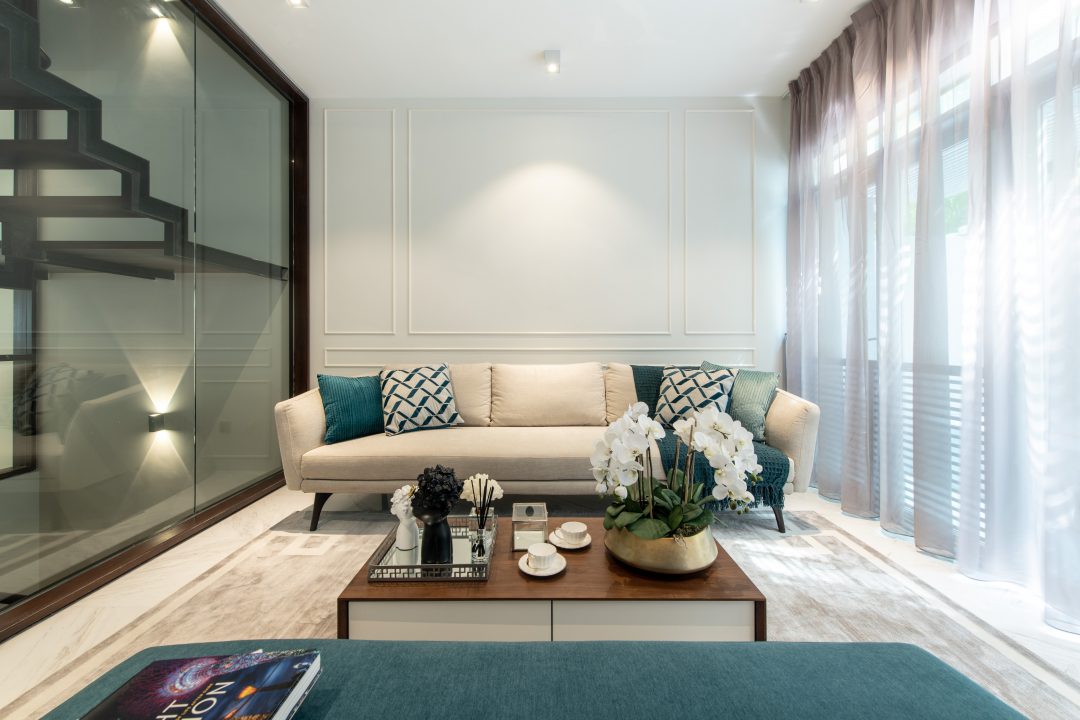 #6: Wooden trim sofa
Matching interior design style: Balinese, tropical resort, rustic
For an added luxurious vibe, choose a wooden trim sofa that features accentuated wood-based highlights for its curves and edges, coupled with meticulously patterned, soft layered cushions that are fit for royalty.
If you're leaning more towards the rustic theme, consider simpler options with thin legs and high wooden armrests that can go incredibly well with a couple of throw pillows.
In any case, a wooden trim sofa lets you keep the frame and reupholster your cushions when you feel it's time for a change.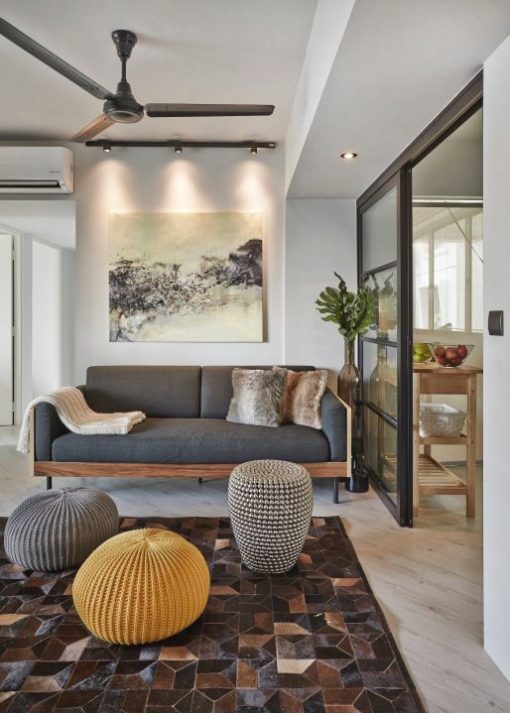 #7: Wooden frame sofa
Matching interior design style: Retro, Japanese, minimalist
Sofas that features thin yet sturdy wooden frames such as teak and ample space beneath the seating are great in amplifying the sense of space in smaller homes. These sofas also let you to pick a bolder colour for the seating, or vary the colour of seating within the same sofa ensemble without looking cluttered, since the softs visually take up less space.
Wooden frame sofas are also easy to maintain, and lets you easily change the style of the seating, when you want to mix things up.
If you're going for the retro look, consider buttoned cushioning and leather material if you are going for the retro look.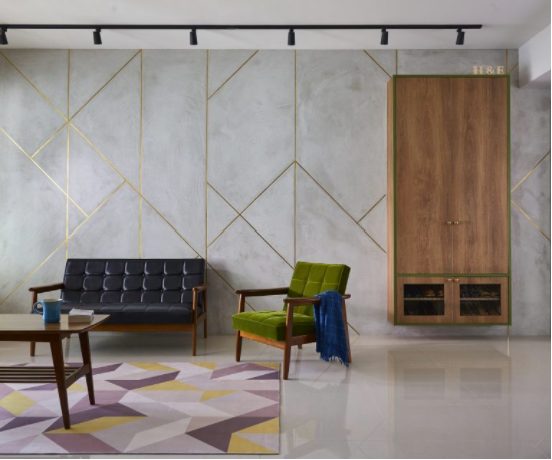 Bonus sofa tip: To help foster a warmer ambience, top it up with a couple of throws and comfy pillows or choose a soft neutral coloured L-shaped sofa to go with your living room rug.
This article has been adapted from the original in partnership with Dezainn.
Which sofa design do you like the most? Let us know in the comments below!
If you found this article helpful, check out Design Sunday: 5 stunning ideas for home kitchen interiors in SG and Design Sunday: 4 vital questions about creating a safe nursery, answered.
Looking for a property? Find your dream home on Singapore's most intelligent property portal 99.co!