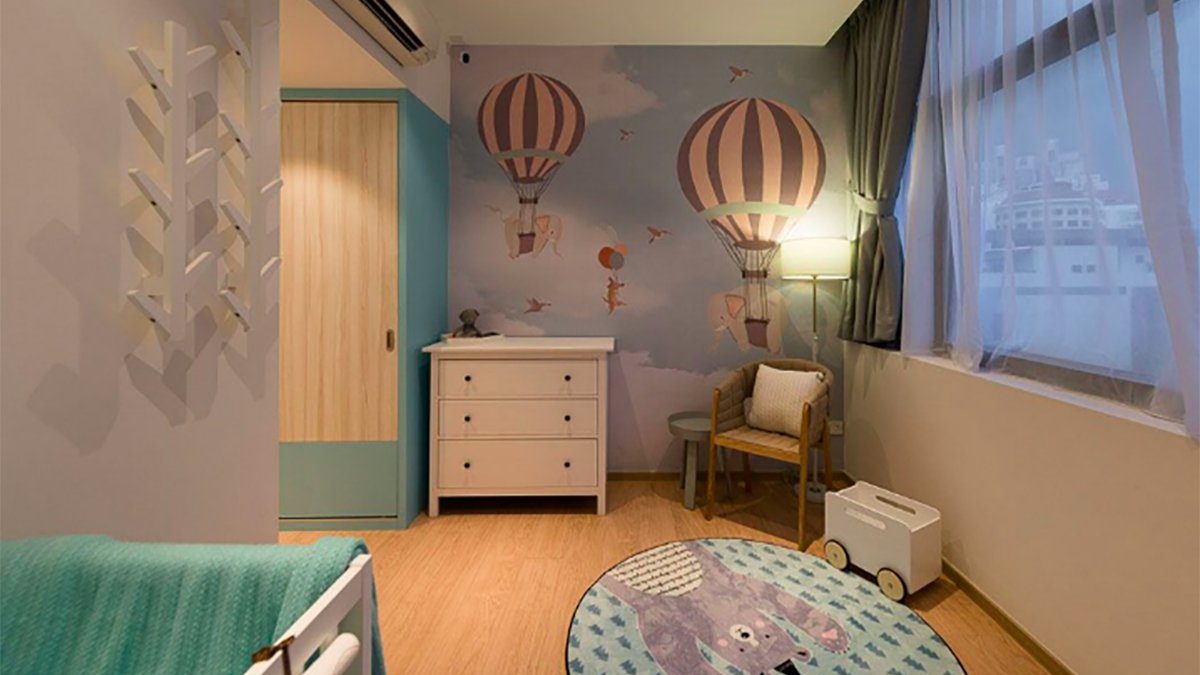 Perhaps you and your partner have just brought a beautiful newborn into this world, or you're expecting a child and want to be fully prepared for his/her arrival. Whichever your situation, designing a nursery that's secure, clean and aesthetically pleasing should be a top priority.
Besides a space for your baby to rest, feed and grow, a nursery also functions as storage all of your baby's items. To build an ideal nursery, here's a checklist so your journey can be a more pleasant experience!
What kind of lighting should I install?
The softer glow from 'warm white' lighting (3000K) can make the room seem inviting and cozy. More importantly, it also reduces the contrast between light and dark, which is important to prevent over-stimulation for your baby.
Avoid halogens and exposed bulbs as these bright lights, especially those from a point source, make babies uncomfortable and may hurt their delicate eyes. They may also prove hazardous if a toddler comes poking around. Instead, use shaded or diffused lights.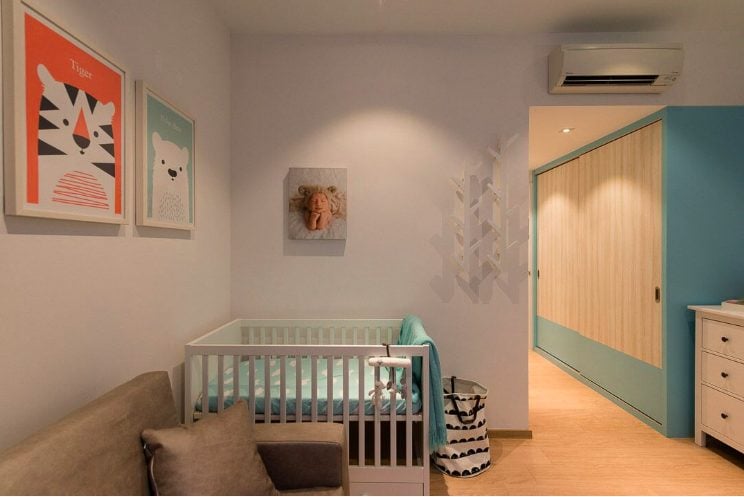 Of course, when you're changing your baby's diapers, it helps to have a little extra light. Use a decent number of lamps and fixtures, such as a table lamp, for additional lighting when needed.
For late night feedings, lighting should also be soft so as not to fully wake the baby. Here's where soft glow night lights, installed against the wall near to the cot/crib, comes in handy—providing just enough illumination for you to do your noble duty.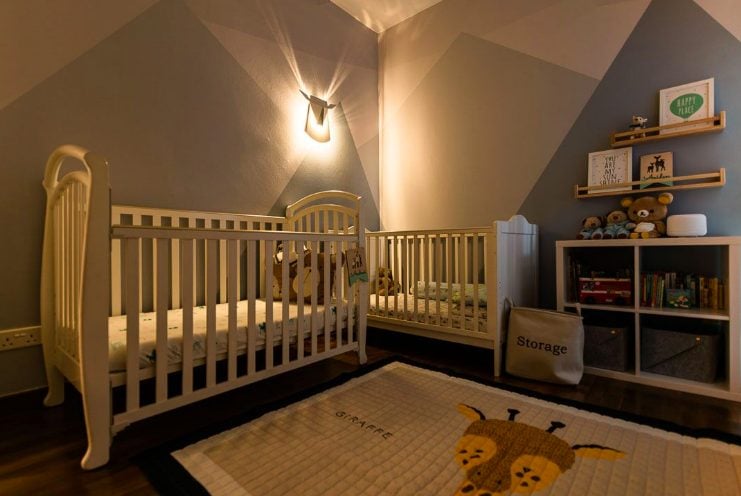 Another tip: While having a lot of natural lighting is good for the baby in the daytime, make sure the windows of the nursery have blackout curtains to ensure that your little one can fall into a deep sleep at night.
How much storage do I need?
The short answer? More than you think. Diapers, toys and clothes should all be stored in the nursery for convenience, and parents need to be forward thinking. A built-in, full-height wardrobe works best for most nurseries; built-in wardrobes also eliminate the danger of furniture tipping over toddlers and kids, which can be a lethal hazard.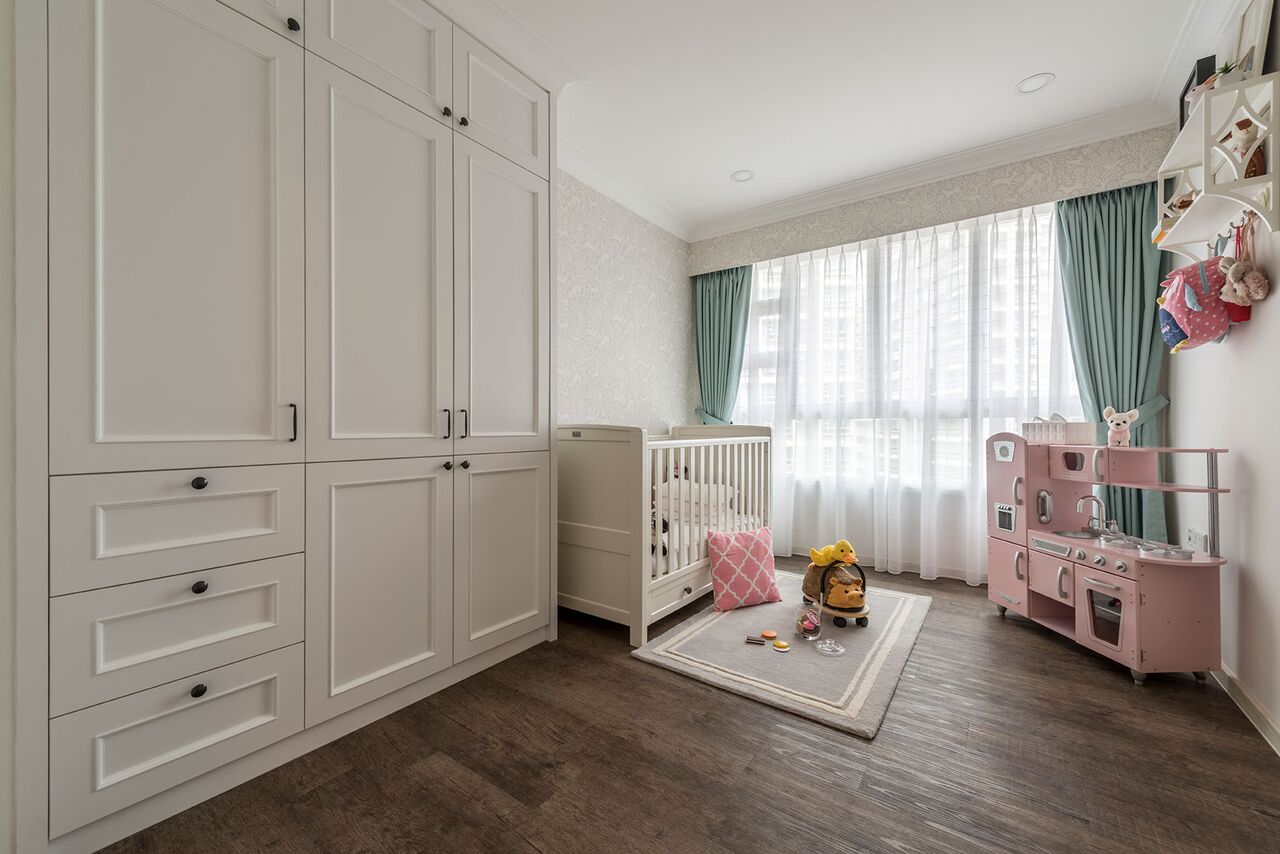 For full-height wardrobes, modular solutions such as pole systems are recommended, so you can reconfigure storage easily as your child grows up and storage needs change (for example, fewer drawers and more horizontal rods for hanging school uniforms).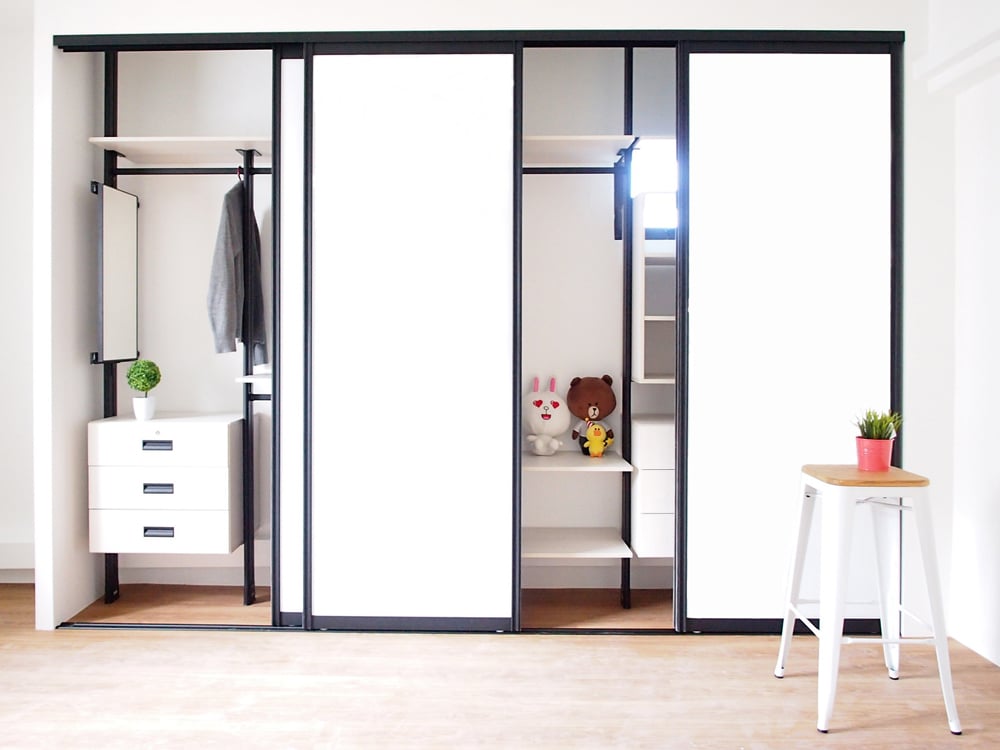 If you must use a standalone furniture, such as a chest of drawers, make sure that the rear is securely fixed onto the wall that it's resting against.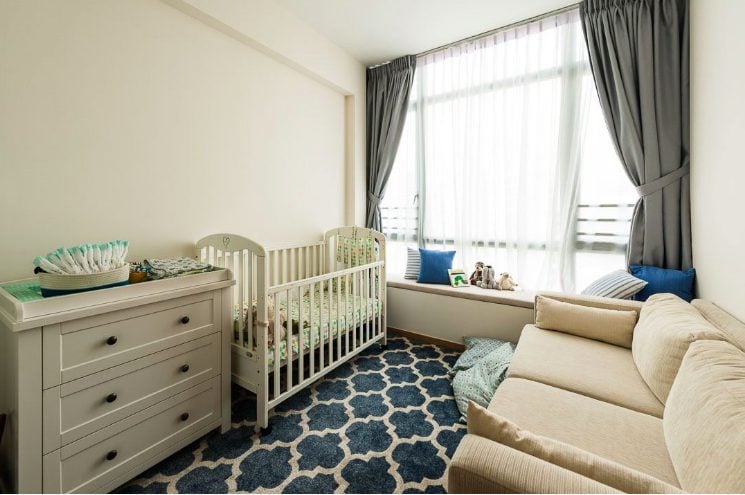 Also, store toys in bins or boxes without lids or if they do have lids, make sure they are very light or have spring-loaded mechanical arms that prevent them from falling on your baby's hand or trapping him/her inside.
Should I install air-con and or a ceiling fan?
An air-con is optional, but a ceiling fan is a must in our books. More than just comfort, the use of a ceiling fan in a nursery has been scientifically proven to reduce the risk of Sudden Infant Death Syndrome (SIDS) by 72%.
Having a ceiling fan and an open window also helps circulate fresh air while your infant is sleeping, whereas a little white noise can also be conducive to sleep.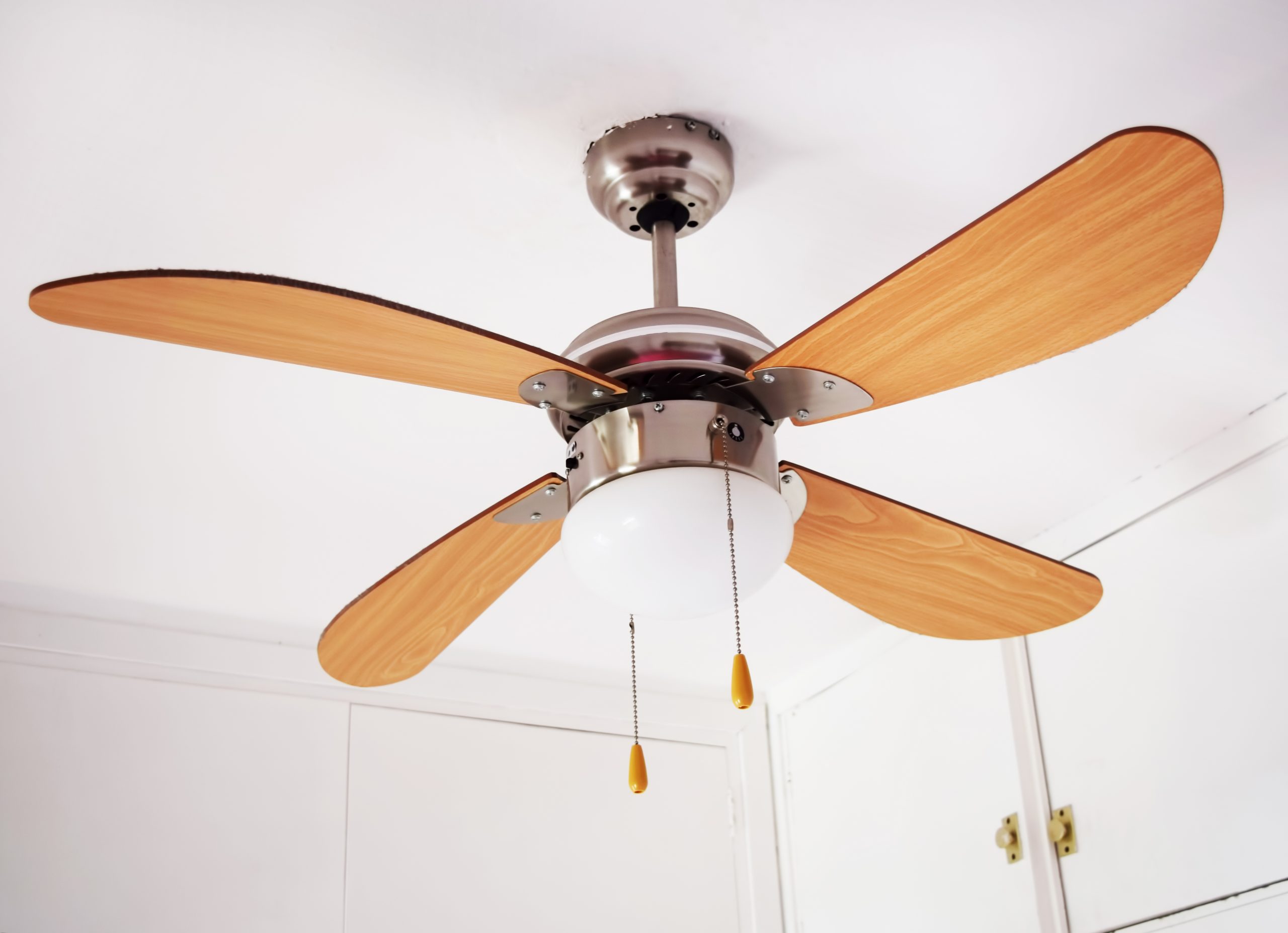 What colour scheme should I opt for?
If you're looking to add a little character and life to the room, consider incorporating color schemes that tell a story.
If you want to differentiate your space from other bright and colorful baby rooms, you could turn your baby's nursery into a design statement consistent with the rest of the home.
Once of the most common design practices is pairing a neutral color scheme like a soft pink base with wooden flooring, or a prominently white room with pastel/muted colour accents.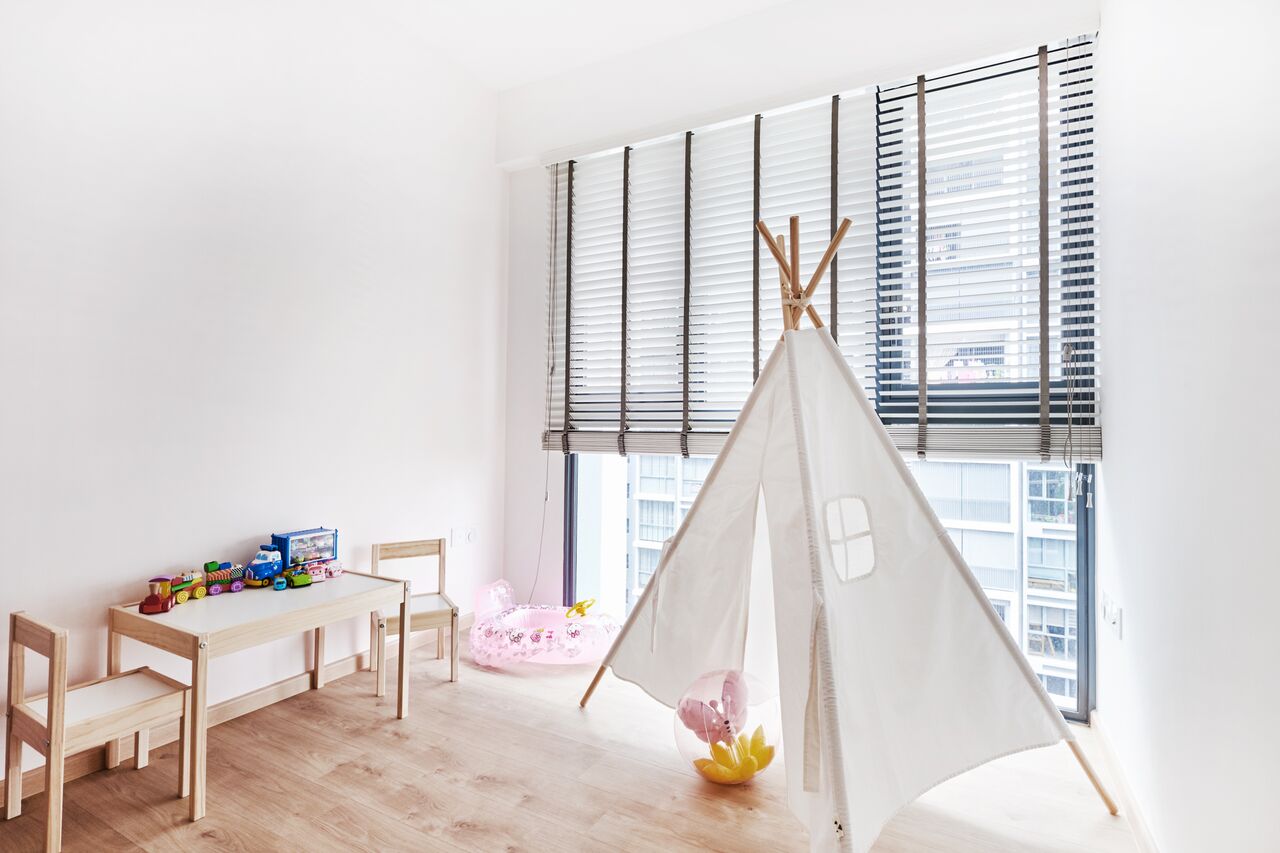 Whatever colour palette you settle on, make sure you're using safe paint for the nursery. Look for water-based products that contain zero volatile organic compounds. Zero VOC emission paints have less than 5 grams per liter of organic compounds. This is compared to 50 grams per liter (or less) in low VOC paint.
Bonus tip: Wallpaper can do wonders for a baby's room. Colorful patterns or soft colored strips in the four corners of the space can add baby-friendliness and make your nursery look more like one. You might also want to consider washable wallpaper, you'll be thankful when that first pee spray hits the wall!
Fun posters, such as of animals, are also ideal but take extra precaution to ensure that these are mounted onto the walls securely.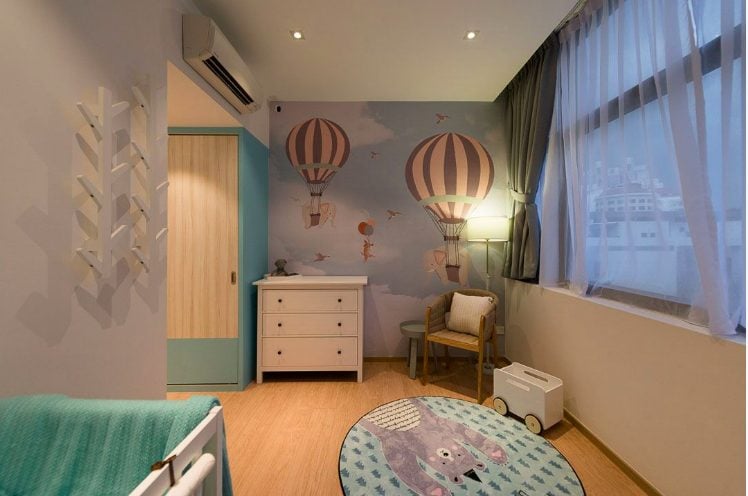 Have fun designing your nursery!
[
This article has been adapted from the original in partnership with Dezainn.
]
What other questions about nurseries do you have? Let us know in the comments below!
If you liked this article, check out 5 stunning ideas for home kitchen interiors in SG and 4 surprising ways to raise productivity in a home office
Looking for a property? Find your dream home on Singapore's most intelligent property portal 99.co!
Upcoming Freehold Condo Launch: The Arcady @ Boon Keng
About Kyle Leung
Content Marketing Manager @ 99.co
Looking to sell your property?
Whether your HDB apartment is reaching the end of its Minimum Occupation Period (MOP) or your condo has crossed its Seller Stamp Duty (SSD) window, it is always good to know how much you can potentially gain if you were to list and sell your property. Not only that, you'll also need to know whether your gains would allow you to right-size to the dream home in the neighbourhood you and your family have been eyeing.
One easy way is to send us a request for a credible and trusted property consultant to reach out to you.
Alternatively, you can jump onto 99.co's Property Value Tool to get an estimate for free.
If you're looking for your dream home, be it as a first-time or seasoned homebuyer or seller – say, to upgrade or right-size – you will find it on Singapore's fastest-growing property portal 99.co.
Meanwhile, if you have an interesting property-related story to share with us, drop us a message here — and we'll review it and get back to you.
Join our social media communities!
Facebook | Instagram | TikTok | Telegram | YouTube | Twitter