Where's good to live in Singapore?  There are many wet markets in Singapore, some very well known, some hidden within a neighbourhood. Is it good to live near a wet market?
In this blog post, we share five different HDB flats that are affordable and located near a wet market. Living near a wet market can make your life easier, especially if it is just a few minutes' walk away. It is very convenient as you can get easy access to cheap and fresh produce and you don't have to lug your heavy grocery all the way home.
#1: Chinatown Wet Market
335B Smith Street
District: D01
Nearest MRT: Chinatown MRT
Size: 882 sq ft
Sale Price S$648,000
PSF Sale Price: S$734.69
Here in this spacious 4-room flat, there are two bedrooms and you're allowed to renovate the apartment to transform it into your dream home. Chinatown Wet Market is one of the most exotic wet markets in Singapore. This midfloor 4-room HDB is just a 1-minute walk away from Chinatown Wet Market, making it very convenient for you to do your food shop here.
Located in the heart of Chinatown, this wet market has a vibrant atmosphere as it maintains its Chinese heritage and rich culture. As such, it attracts a lot of people, both residents and tourists. You can find a wide variety of Chinese cooking ingredients here such as fresh Chinese vegetables, shellfish, spices and herbs. In addition, there are several stalls selling different types of dried goods and preserved food at very reasonable prices.
With such a large wet market just near this unit, it's definitely a great option for those who enjoy cooking and experimenting with Chinese ingredients.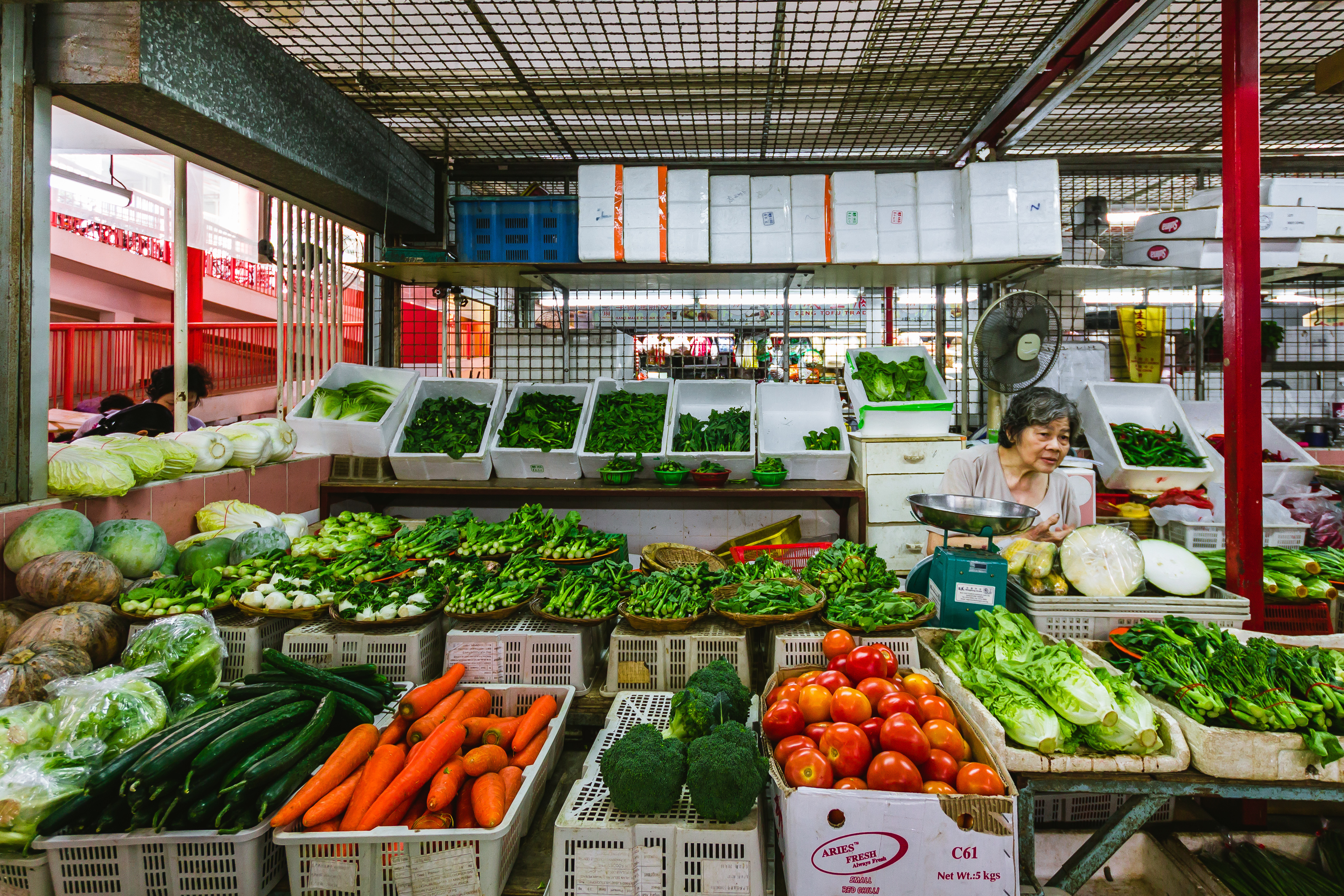 #2: Tekka Market
50 Dorset Road
District: D08
Nearest MRT: Farrer Park MRT
Size: 732 sq ft
Sale Price: S$410,000
PSF Sale Price: S$560.11
Located at 50 Dorset Road, this midfloor 3-room HDB is a 13 minutes' walk to Singapore's most culture-rich wet market. For those who commute via their own cars, Tekka Market just a convenient 4 minutes drive away. This 732 sq ft apartment consists of two bedrooms and 2 baths.
With 284 stalls under one roof, Tekka market offers a plethora of fresh produce and dry goods. There are huge selections of fresh vegetables, herbs and spices from all around the world such as Sri Lanka, Thailand and India. Moreover, it's a heaven of tropical fruits.
This vibrant and colourful wet market is always filled with people of different races. Here you'll find people of all races speaking various languages ranging from English to Mandarin, Malay and Tamil. This perfectly emulates the multi-racial culture that Singapore is known for. Despite the many races, each of the ethnic communities still maintains their unique way of life with their culinary cultures. As such, this makes the wet market a place to observe and learn more about life in multi-racial Singapore.
#3: Tiong Bahru Market
20 Tiong Bahru Road
District: D03
Nearest MRT: Outram Park MRT
Size: 947 sq ft
PSF Sale Price: S$696.94
Near Tiong Bahru Market is a 3-room HDB corner unit. This apartment is located 1 minute away from the wet market, making it very convenient to take a quick walk there. In addition, the apartment has already been renovated and is well-maintained.
Tiong Bahru Market offers a wide variety of western fresh produce such as Australian and New Zealand beef. All these are sold at cheaper prices compared to those that can be bought at supermarkets. As such, staying within this area makes it much more convenient to get your fresh western produce.
In addition, Tiong Bahru wet market holds a much more modern ambience, making it more popular amongst youngsters. Moreover, it's popular among international expats, especially those residing in Singapore.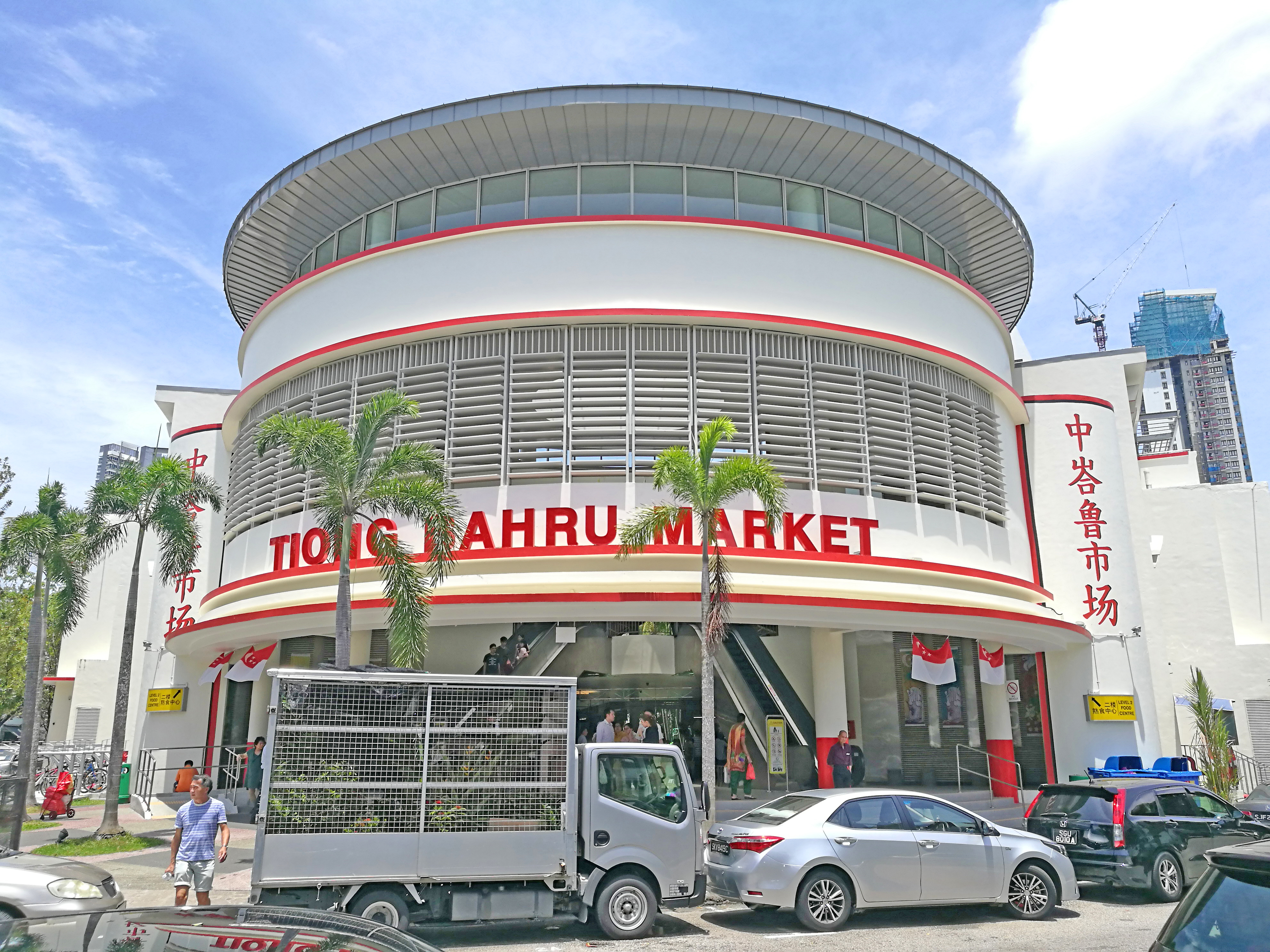 #4: Geylang Serai Wet Market
This market different from the other wet markets because it's the main hub for the local Malay community in Singapore. There's usually a high concentration of Malays here as compared to other wet markets.
3 Joo Chiat Road
District: D15
Nearest MRT: Eunos MRT and Paya Lebar MRT
Size: 968 sq ft
Sale Price: S$445,000
PSF Sale Price: S$459.71
Located at 3 Joo Chiat Road, this 3 Room HDB apartment is just a 4 minutes walk away from Geylang Serai Market.  This is a midfloor corner unit, making it more spacious than the usual apartments. Since it's only a 4 minutes walk away from Geylang Serai, it's a good location for those who have a passion for cooking Malay culture-rich dishes. This is because this market offers a good range of Malay and Indian Muslim specialities at cheap prices. In addition, there's a wide away of Malay and Middle Eastern spices offered there.
11 Haig Road
District: D15
Nearest MRT: Paya Lebar MRT
Size: 990 sq ft
Sale Price: S$445,000
PSF Sale Price: S$449.49
This is a 4-room HDB flat located along Haig Road. Take just a 6 minutes walk or drive to Geylang Serai Market. Here you can get access to all the fresh vegetables and meat as well as exotic Malay and Middle Eastern spices. Moreover, this market is especially crowded during Ramadan. Muslims come here to get their produces and spices in preparation for Hari Raya. In addition, they also come here to get cheap quality fabric for their outfits.
Where are some other HDB flats located near a wet market? Voice your thoughts in our comments section or on our Facebook community page.
Looking for a property? Find the home of your dreams today on Singapore's largest property portal 99.co! You can also access a wide range of tools to calculate your down payments and loan repayments, to make an informed purchase.