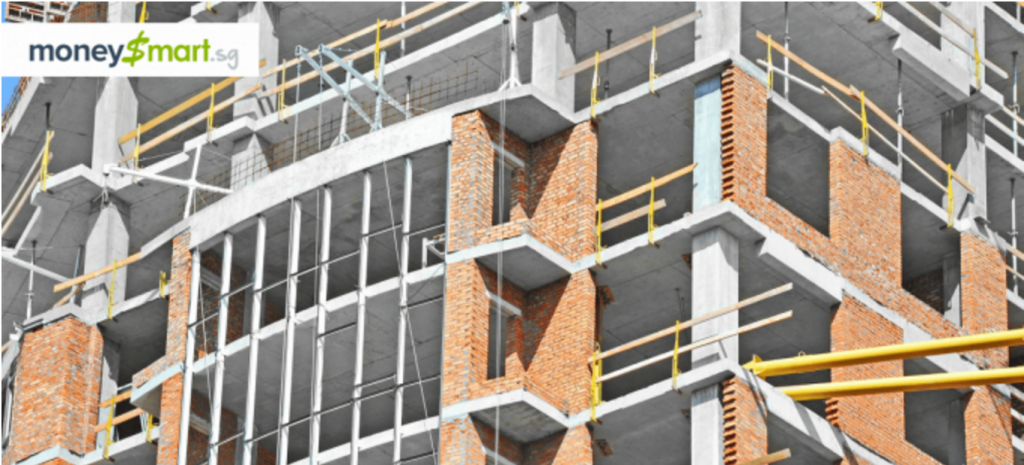 In other developed societies, couples move in together before getting married, and then at some point before or after the wedding they decide if they're financially stable enough to purchase a home.
In Singapore, something quite different happens—couples wait years for their flats to be built, and many are forced to continue living with their parents for years after tying the knot because their property isn't up yet.
The years between officially getting married and waiting for their flats place couples in an awkward position. Is one of them forced to resign themselves to living with their in-laws (infinitely worse than having to live with your own parents), or should they shell out the cash to rent their own place?
Here are some affordable living arrangements people who find themselves in such a situation can consider!
Rent a flat under the Parenthood Provisional Housing Scheme
For locals who aren't on cushy expat packages, the Singapore housing market favours buyers, not renters. Worst of all, for couples who are already stinging from the twin expenses of a wedding and a downpayment on their under-construction home, renting a flat on the private market is often too much of a financial burden.
The PPHS Scheme was designed to provide those couples with an affordable living arrangement while increasing the birth rate as they wait for their flats to be ready.
Married or engaged couples who've booked an uncompleted BTO or SBF flat are eligible. The catch is that you will have to register your marriage within 3 months of taking possession of the rental flat. For some couples, this could mean getting married years earlier than originally anticipated.
The main advantage of this particular affordable living arrangement is that it's way cheaper. An entire 3-room flat in Ang Mo Kio Ave 2 will cost you $900 a month—in estates like Toa Payoh and Queenstown, people can rent out a single room in their flat at that price. Rents can go up to $1,700 to $1,900 for 5-room flats.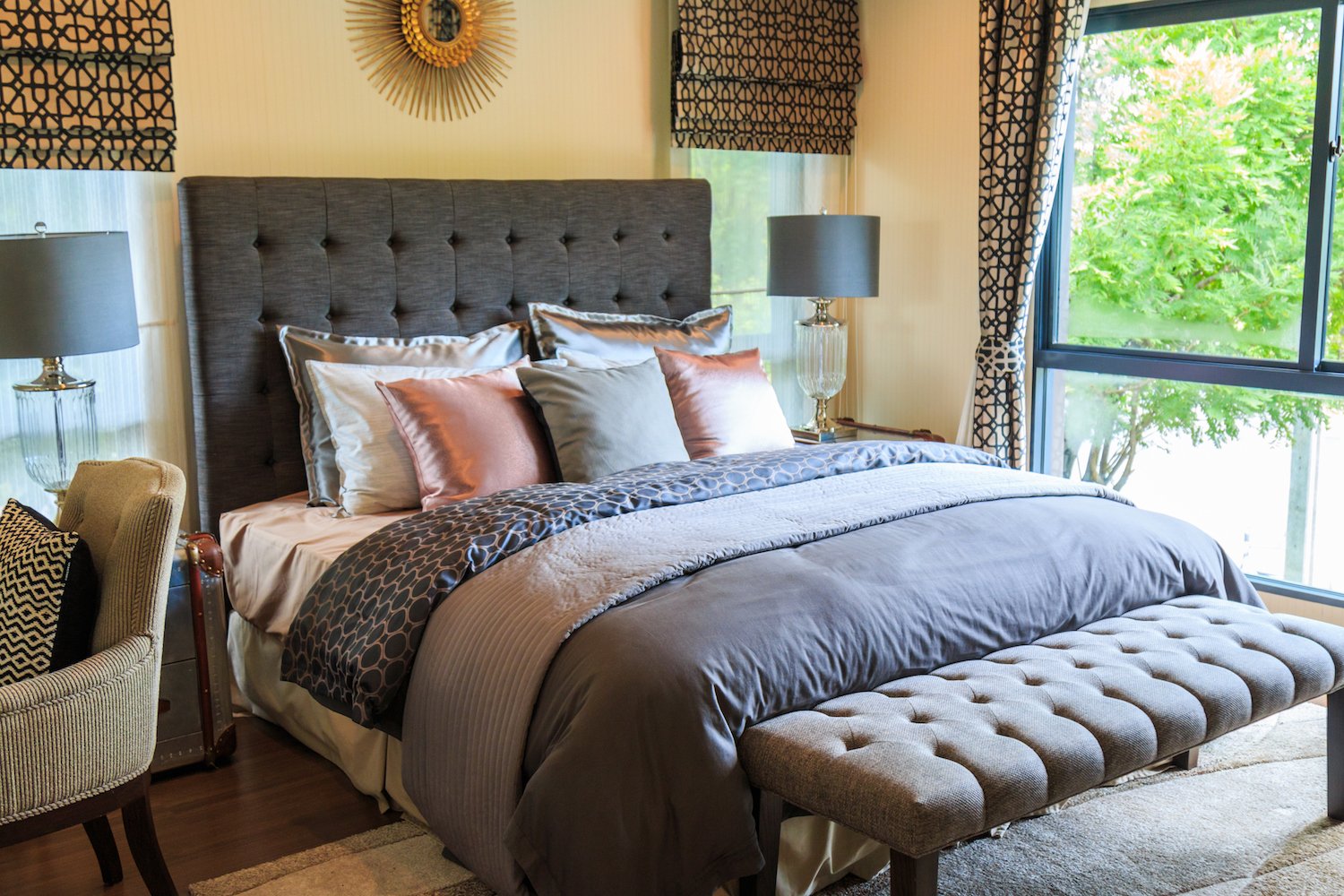 Rent a master bedroom on the private market
The PPHS offers, without a doubt, one of the most affordable living arrangements for couples. But there are still some people who'll end up having to rent on the private market if they wish to move out of their parents' homes.
Maybe you're shopping around for a resale flat and just aren't ready to plonk down the cash yet. Maybe you're buying private property and it's still being built. Or maybe you don't want to be forced to ROM right away, preferring to test drive living together before you're finally forced to tie the knot when you collect the keys to your BTO flat.
Renting on the private market is not the most affordable living arrangement one can find. If you're on a budget, instead of renting an entire unit you might want to consider renting a master bedroom in a flat or condo (as opposed to a "common room", in real estate agents' parlance). You'll still have to share the rest of the flat with the landlord or flatmates, but you'll have a relatively large room with a big bed and, in the case of a master bedroom in a condo, you'll also have your own bathroom.
Master bedrooms in condos tend to offer a fairly high degree of privacy even if you have to share the unit with other occupants thanks to the private bathroom.
If you share the flat with working professionals, there's a high chance they'll hardly be at home till late in the night, so you'll be free to cook and do your laundry without anyone else hanging around.
Another advantage to sharing a condo with other renters is that flatmates typically chip in to engage a cleaner to come in weekly. That means you get to postpone those fights over who has to clean the house to when your flat is ready.
Rotate between the in-laws' places
When a couple decides to live with their in-laws, it's often the one who needs to move in who faces the most consternation, because let's face it, living with your SO's parents is stressful, especially when you're expected to be the good, "traditional" son or daughter in law.
Unless you have a really terrible home life, it's even worse than living with your own parents, who've seen you at your worst and still haven't disowned you. Also, problems might arise if the in-laws you're living with feel like you should be indebted to them for providing you with a place to stay, or think you're taking advantage of their generosity.
Of course, your SO will say they would never do that. But I have enough friends who hate their in-laws while their spouses remain oblivious to know that it can happen to anyone.
One solution is to rotate between the in-laws' homes, maybe spending a month at one place and then a month at another. That way you can make a hasty getaway before tensions have the chance to simmer. Believe me, not having to be around your in-laws 24/7 can really improve your relationship with them.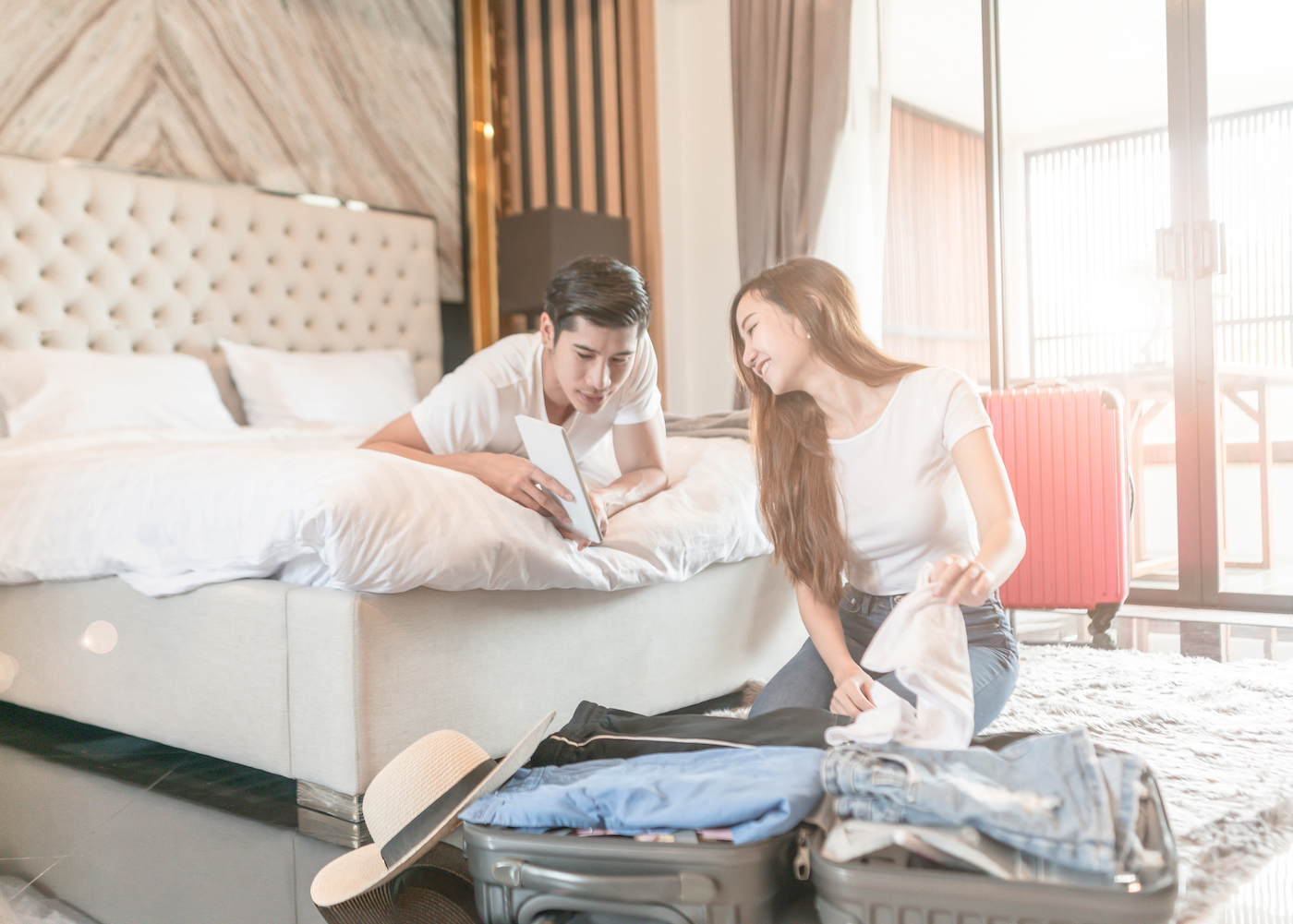 Take frequent staycations
For whatever reason, it may be more practical for you and your partner to live with your respective parents until your home is ready. Maybe one of you works in Changi Business Park and lives with parents in Pasir Ris, while the other works in Tuas and lives in Jurong West. Moving in together would make life very inconvenient for one person.
The most affordable living arrangement, at least in the interim, could be to simply continue living with your respective parents, while making sure you take frequent staycations to keep the spark alive.
Airbnb has found that a significant number of their renters in Singapore are actually couples who need a break from their parents' homes.
Checking into a nice apartment once or twice a month can be a real treat, and you'll end up actually enjoying the facilities more than if you actually lived there, since most condo dwellers forget about the existence of their pools and gyms after a while.
Sure, it's unlikely you'll be doing much to increase the birth rate using this option, but that's a problem for policymakers to figure out.
If you find this article helpful, 99.co recommends Renting vs buying property in Singapore: Which is better for you and The rental market in Singapore: Why renting isn't only for foreigners.
Find the rental home of your dreams today at Singapore's largest property portal 99.co!
New launch alert! Welcome to Grand Dunman
About MoneySmart
Looking to sell your property?
Whether your HDB apartment is reaching the end of its Minimum Occupation Period (MOP) or your condo has crossed its Seller Stamp Duty (SSD) window, it is always good to know how much you can potentially gain if you were to list and sell your property. Not only that, you'll also need to know whether your gains would allow you to right-size to the dream home in the neighbourhood you and your family have been eyeing.
One easy way is to send us a request for a credible and trusted property consultant to reach out to you.
Alternatively, you can jump onto 99.co's Property Value Tool to get an estimate for free.
If you're looking for your dream home, be it as a first-time or seasoned homebuyer or seller – say, to upgrade or right-size – you will find it on Singapore's fastest-growing property portal 99.co.
Meanwhile, if you have an interesting property-related story to share with us, drop us a message here — and we'll review it and get back to you.
Join our social media communities!
Facebook | Instagram | TikTok | Telegram | YouTube | Twitter