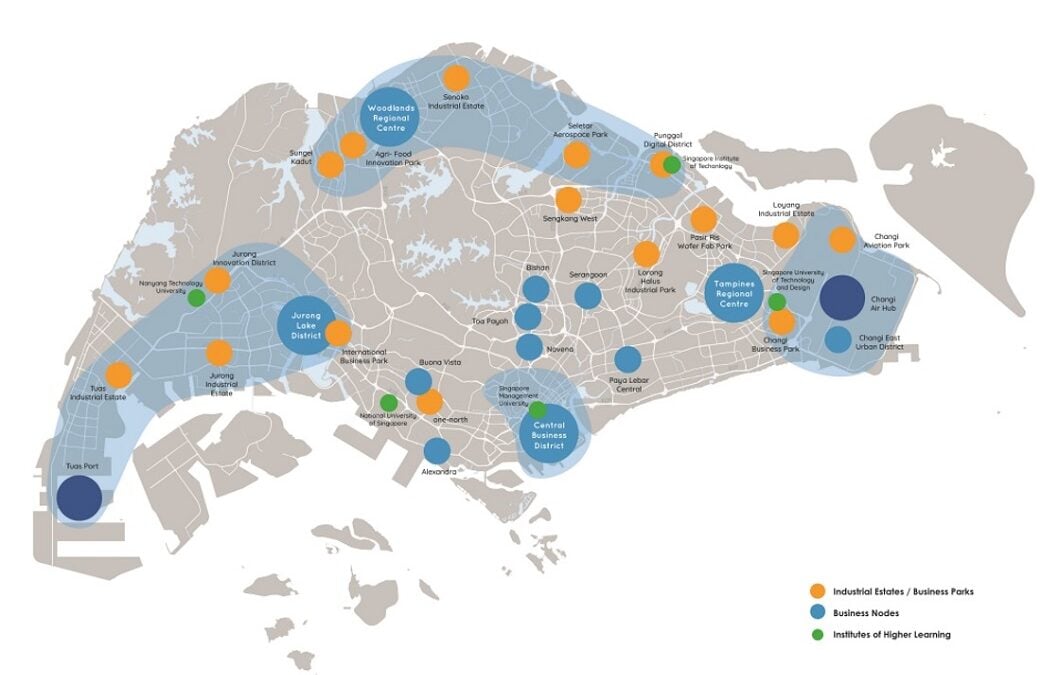 These days, office rentals are feeling the pinch. With an overheating residential market, is it possible to re-designate pure commercial spaces as potential mixed-use projects – basically integrated office-retail-housing projects?
Changes in activity patterns due to the ongoing pandemic, such as more flexible work arrangements and telecommuting, are further accentuating the need for the CBD to have more mixed uses and a larger live-in population to keep the area vibrant and alive, especially during off-peak hours.
Changing global trends are reshaping the spaces in which people live, work and play, so Singapore's Downtown and CBD have to adapt to keep attracting talent while meeting different lifestyle needs.
For years, the government has already been encouraging offices to move into city-fringe or out-of-central locations and for stakeholders to redevelop old office buildings into non-office uses.
With work from home (WFH) increasingly being the norm, more urban planning opportunities are afoot as companies cut back on their office space in the CBD area due to lack of movement and more importantly, to also stop haemorrhaging from exorbitant rentals.
In a statement issued by the URA in January, completed office space in the country increased by a net 33,000 sq m over this year's first quarter. Office rents dipped by 0.8 per cent, while prices fell by 4 per cent, as the island-wide vacancy rate of office space rose to 11 per cent.
"Our city has evolved over time to ensure we remain competitive, vibrant and liveable. City centres are no longer just places to work, but have begun to evolve into places where people want to live, work and play in," said Ms Chou Mei, Group Director For Conservation and Urban Design at URA.
Ironically, WFH is actually a boost to the government's 2019 plans to capitalise on CBD neighbourhoods' larger daytime populations to create more vibrant districts and clusters of mixed-use districts, under the CBD Incentive Scheme (which is part of URA's 2019 Master Plan).
The CBD Incentive Scheme offers higher plot ratios and bonus gross floor area to encourage the conversion of existing older office blocks to mixed-use buildings, to help rejuvenate the CBD by potentially adding more hotels, creative lifestyle possibilities and mixed-use residences such as the prestigious Marine One Residences.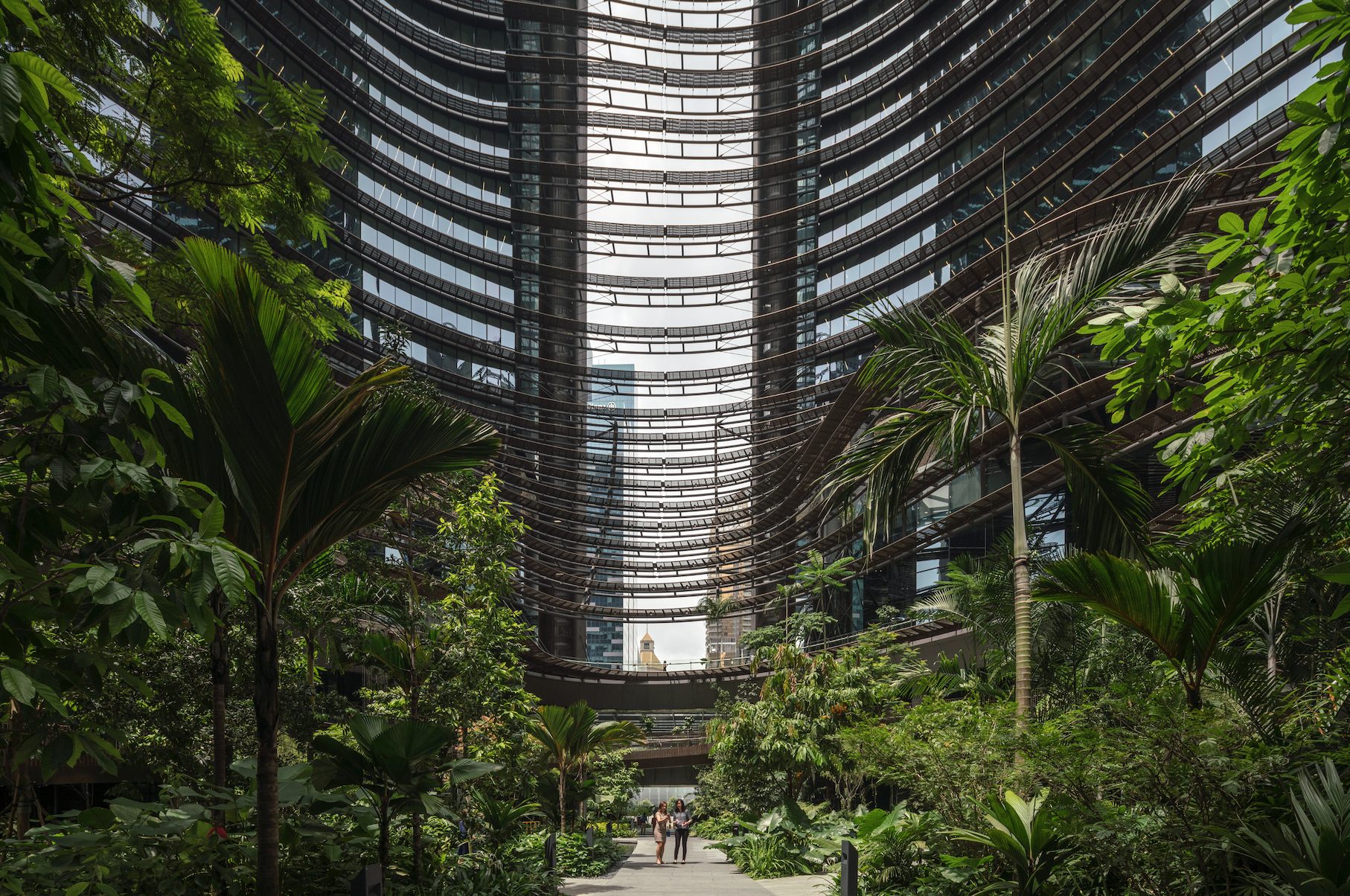 Through the scheme, property developers are given a higher gross plot ratio (the total gross floor area permitted for a site) to boost the conversion of eligible office buildings into hotels and homes, leading to an increase in the number of people that live in the CBD. Planning authorities have already spent decades striving towards decentralising the CBD by bringing workplaces closer to homes while upping urban planning, and giving owners incentives to redevelop office blocks for predominantly non-office uses.
These measures will not only help inject life and vibrancy into the CBD during its deserted non-work hours in the evenings and weekends but gradually widen the gap in rents between prime and suburban workspace so as to improve the economics of decentralised offices.
"CBDs are essentially non-resilient because they are mono use. They were designed for a massive inflow of people in the morning and leaving in the evening," said Chintan Raveshia, Cities Planning and Design Leader at consultancy firm Arup.
A push for more mixed-use developments in CBDs is the way forward, he said, including with high-tech manufacturing and urban farms, as well as luxury and affordable housing. CBDs can then lure a mix of residents including families, who can help build a community and an identity that CBDs generally lack now.
Under URA's Master Plan 2019, over 20,000 more homes will be added to the CBD and Marina Bay area, including Downtown, Marina South and Rochor, and the areas around Anson Road, Cecil Street, Shenton Way, Robinson Road and Tanjong Pagar. This plan for a larger live-in population in the office-dominated CBD and Marina Bay area is part of URA's strategy to bring more life to the area after office hours.
"We want to make our CBD more vibrant, a 24/7 precinct, and housing is one of the ways where we want to bring in more people that will be living within the CBD areas," said Ms Hwang Yu-Ning, URA's Chief Planner.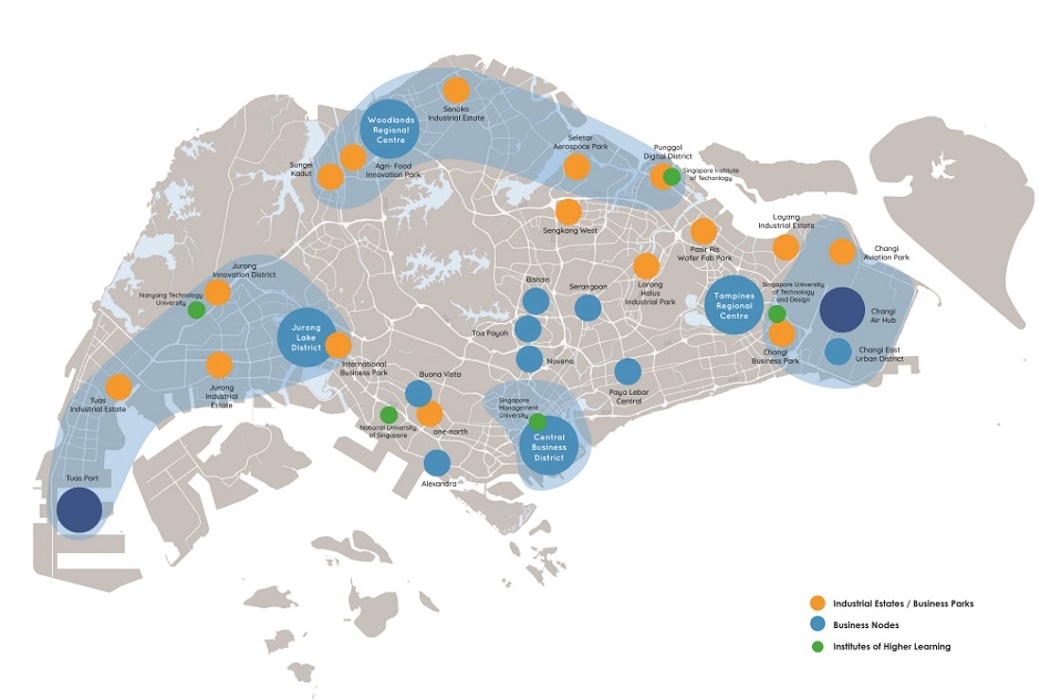 Based on URA's release, office buildings along Anson Road and Cecil Street should be at least 20 years old from the date of the last Temporary Occupation Permit (TOP) to qualify for the incentive. Specifically, for Anson Road, Tanjong Pagar Road, Robinson Road and Shenton Way, a qualifying minimum site area of 1,000sqm is required. For Cecil Street, the scheme stipulates 1,000sqm (Corner Sites) and 2,000sqm (all other sites).
For both Anson Road and Cecil Street, the gross plot ratio will rise by up to 25 per cent if the intent is to convert them to hotels or commercial and residential use. The ratio will increase to 30 per cent if developers use them to build residences with a commercial presence on the ground floor.
Reviewed every 5 years, the URA Master Plan charts the Government's land use plans over the next 10 to 15 years.
"In this master plan, we hope to have inclusive, sustainable and green neighbourhoods that will make our city more resilient in the longer term. We are also working on plans to help rejuvenate existing familiar places to make sure we bring in new vibrancy and energy to these areas," said Ms Hwang.
To date, the 50-storey AXA Tower on Shenton Way has been slated for redevelopment, with Alibaba taking a 50% stake. Another landmark earmarked for redevelopment is the 38-storey Fuji Xerox Tower on Anson Road by developer City Developments (CDL).
CDL also intends to redevelop its seven-storey office and retail complex, Central Mall on Havelock Road. Near Clarke Quay, Liang Court on River Valley Road is being jointly redeveloped by CDL and CapitaLand into a mixed-use integrated development with residences, retail, serviced apartments and hotel.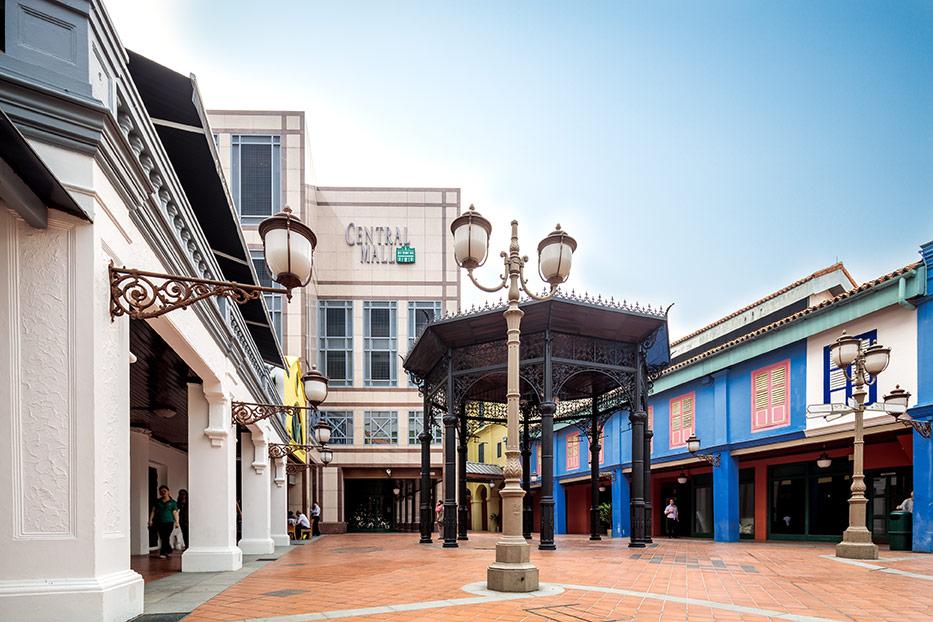 Slightly further down the road, URA gazetted the iconic Golden Mile Complex building as a conserved building because of its historical and architectural significance in October last year. URA offered developers additional planning incentives such as an increased total gross plot ratio of 5.6 for the site; a one-third increase in floor area (the equivalent of an additional 30-storey tower); part-waiver of its development charge (DC) and the option to adjust the boundary of the 1.3ha site.
While changing office buildings to purely residential would take longer and cost more, potentially making it a financially unfeasible move, converting offices into hotels and service apartments is a more feasible move.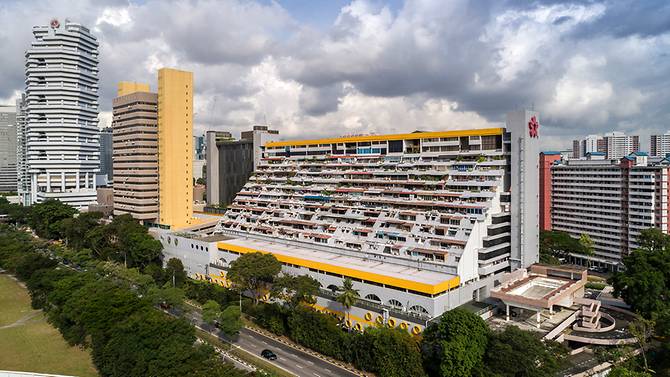 Quite a few older office buildings, like the ones along Cecil Street, Robinson Road and Shenton Way have been redeveloped into mixed and residential uses. These include One Shenton (previously Robina House), EON Shenton (previously Marina House), and V on Shenton (former UIC Building), just to name a few.
Another scheme, the Strategic Development Incentive (SDI) Scheme, extends island-wide beyond the CBD to strategic areas such as Orchard and Downtown, to encourage private developers and building owners to consider rejuvenating older existing buildings there too.
The intent: encourage commercial building owners to collaborate and redevelop adjacent properties through bold, innovative proposals. These will transform the street or precinct, augmented by government incentives such as a rise in gross plot ratio and versatile development controls.
To be accepted for the SDI scheme, developments need to be at least 2 decades old from the last TOP. Not only that, its current land use should be for mixed-use developments or commercial with predominantly commercial uses.
The reactions have mainly been positive. With the increasing need for portfolio resilience, landlords and space operators have formed partnerships with occupiers to encourage more versatile "core and flex" modes.
For instance, CapitaSpring, Guoco Midtown and Central Boulevard Towers are appealing to occupiers who value premium office space, as they offer intelligent building systems, biophilic features and large floorplates.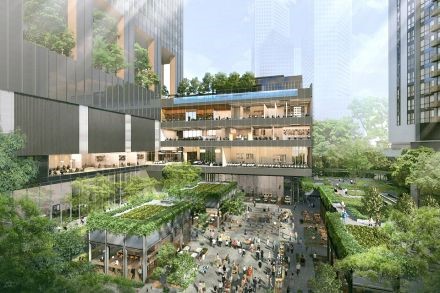 Other redevelopment projects slated to leverage these rejuvenation schemes include AXA Tower, Central Mall, Fuji Xerox Towers, and Faber House.
The CBD Incentive Scheme and Strategic Development Incentive (SDI) schemes are both parts of the URA Master Plan 2019, with an aim to transform a mostly commercial downtown of today into a mixed-use downtown of tomorrow.
Blended mixed-use developments are not only convenient, but they also reduce commute time for occupiers and offer diversified risks for investors and potentially higher blended rents and capital values than pure office buildings.
Colliers Research has identified over 20 buildings with an estimated 5 million sq ft, or almost half of the total private office space in the Shenton Way/Tanjong Pagar precinct, that could qualify for the CBD Incentive Scheme.
Office buildings 20-years or older on Anson Road, Cecil Street, Robinson Road, Shenton Way and Tanjong Pagar, of a minimum site area of 1,000 sqm could be eligible for gross plot ratio increases of 25%-30% if they convert into:
Residential with commercial at the first storey
Commercial and residential
Pure hotel use
This will provide an excellent opportunity for landlords to leverage the incentive schemes and unlock the value of their older CBD properties.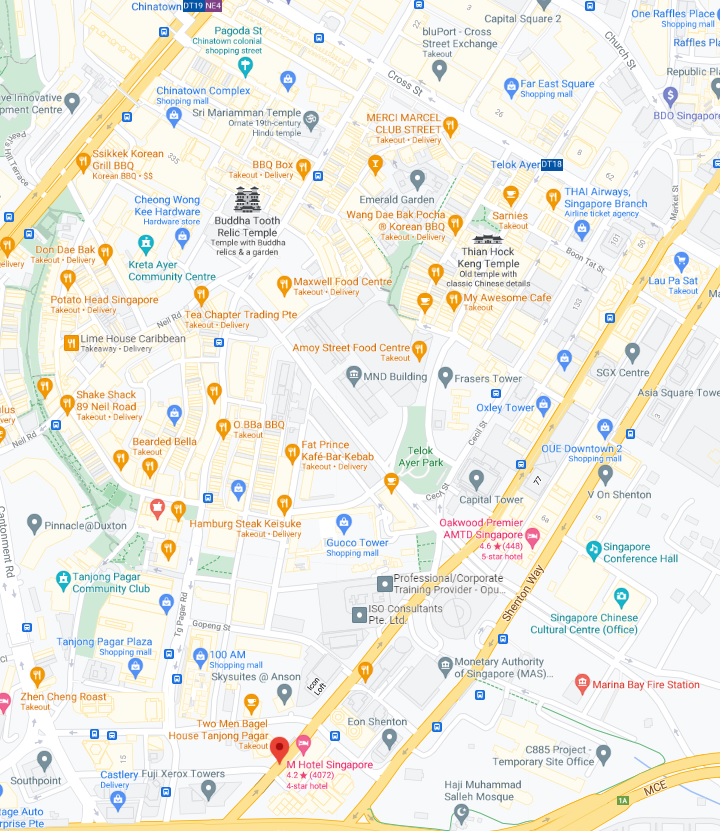 Over the past decade, property developers have marketed small office home office (SOHO) apartments for Work-from-Home entrepreneurs and consultants looking for sleeping lofts, with a common area to serve as their workstations.
While the term Soho is now used mainly for marketing (from printers to workstations), it isn't exactly a cut-and-dried term used for real estate office planning. URA states that a unit must either be an office or a home. In other words, a development approved for commercial purposes cannot be used as a residence, vice versa.
Still, with WFH expected to become the new normal (not just in Singapore, but across the world – Twitter being an example), expect a shift in how pure commercial office spaces will be designated to accommodate mixed-use or better yet, pure residential. Watch this space.
–
Which commercial buildings should be converted into pure residential or mixed-use developments? Let us know in the comments section below. 
If you found this article helpful, 99.co recommends 5 commercial properties that give you quick access to the CBDk and 4 new co-working spaces in Singapore: From sleek offices to casual facilities. 
Looking for a property to buy or rent? Find your dream home on Singapore's largest property portal 99.co! If you have an interesting property-related story to share with us, drop us a message here – we'll review it and get back to you.
Upcoming Freehold Condo Launch: The Arcady @ Boon Keng
About Priyanka Elhence
Looking to sell your property?
Whether your HDB apartment is reaching the end of its Minimum Occupation Period (MOP) or your condo has crossed its Seller Stamp Duty (SSD) window, it is always good to know how much you can potentially gain if you were to list and sell your property. Not only that, you'll also need to know whether your gains would allow you to right-size to the dream home in the neighbourhood you and your family have been eyeing.
One easy way is to send us a request for a credible and trusted property consultant to reach out to you.
Alternatively, you can jump onto 99.co's Property Value Tool to get an estimate for free.
If you're looking for your dream home, be it as a first-time or seasoned homebuyer or seller – say, to upgrade or right-size – you will find it on Singapore's fastest-growing property portal 99.co.
Meanwhile, if you have an interesting property-related story to share with us, drop us a message here — and we'll review it and get back to you.
Join our social media communities!
Facebook | Instagram | TikTok | Telegram | YouTube | Twitter