Marsiling
Tags:
Heartlands
Residential
Mature
Home to the only horse racing club in Singapore, Kranji Racecourse operated by The Singapore Turf Club is located right next to the MRT station. Kranji used to serve as a military camp before the Japanese invasion, but deep within the quiet neighborhood now lies Kranji War Memorial, a beautiful historical site commemorating men and women who had died in the line of duty during World War II. A quiet and dense neighborhood estate, residents can enjoy dining and entertainment outlets at Causeway Point shopping mall nearby. Meanwhile, adults can seek employment opportunities at Woodlands industrial park, which specializes in silicon and semiconductor manufacturing as well as Sungei Kadut industrial estate, which specializes in furniture making. In the future, industrial developments at Woodlands, the neighboring estate, will create even more jobs. To enrich their lives, residents can also pick up courses and new skills at the Marsiling Community Club, which offers an assortment of classes ranging from performing arts to adventure sports.
Summary
Named after the personal residence of wealthy merchant Lim Nee Soon (the namesake of yet another Singaporean estate, Yishun), Marsiling Villa was in turn inspired by Lim's hometown, Maxi village in Chaozhou, Guangdong province in China.
Having been once occupied by villages in the surrounding area, the Marsiling landscape was populous of gambier and rubber plantations, much like most regions of the neighbouring Malaysia.
Marsiling began seeing commercial urbanisation in the late 1980s. Kampong Lorong Fatimah, a village named for former justice of peace Fatimah Binte Haron, was replaced due to expansion works on the Woodlands Checkpoint.
Home to various industries, Marsiling's estates have seen production facilities of tinned pineapples, factories dedicated to the production of machine-made mooncakes, and, in recent years, was the location for Seiko Instruments Singapore. Popular supermarket chain Sheng Siong also called Marsiling home for the better part of the last decade before moving. Marsiling is also known for its military training locations, sharing its space with neighbouring districts such as Kranji and Sembawang.
Marsiling Road was once known for the easy access to the former Woodlands Checkpoint located at the Causeway. The opening of the new Woodlands Checkpoint in 1999 rendered the road somewhat irrelevant although it was re-initiated in 2008 as a way to ease traffic congestion caused by big vehicles. The returned use of this road alleviated traffic issues by allowing motorists to access the old Checkpoint through Woodlands Centre Road.
Today, the Marsiling area is still frequented by travellers headed to and from Malaysia via the Woodlands Checkpoint, or for those looking for the right balance of modern and old school living here in Singapore.
Marsiling - Stay
Even today, after years of upgrading and urbanising, Marsiling is still considered a representation of the older Singaporean lifestyle. Quieter despite its higher than usual population density, the housing apartments here are still perceived to be a larger alternative to modern HDB apartments, and for a more reasonable cost.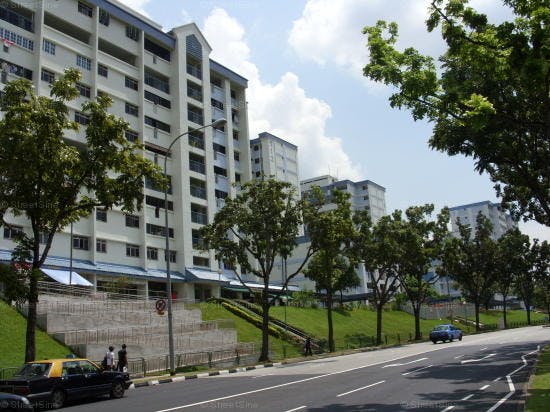 In the late 1990s, the Housing Development Board (HDB) began refurbishing the older apartment blocks. As part of the Interim Upgrading Programme, Marsiling residents were given the option to upgrade the estate with sheltered walkways, amphitheatres, re-tiling of void decks, and improved playgrounds.
This saw extensive upgrades with not only new elevators now built to serve every floor, but also the addition of an extra room at the rear end of each apartment. Not only did this make Marsiling residences more appealing to prospective homeowners, local and foreign, it also caused a surge in pricing.
In subsequent years, HDB has introduced two more housing estates to meet the growing demands for housing in the area. Located along Marsiling Road, Straits Vista @ Marsiling and Marsiling Heights were launched in 2008 and 2014 respectively.
In addition to its large HDB estates, Marsiling also contains multiple private condominium estates. Some of these estates include Parc Rosewood, Rosewood Suites and Rosewood, all three within reach of each other. There are also Casablanca and Woodgrove Condominium.
Marsiling - Eat
The Marsiling neighbourhood is not often visited by most Singaporeans, unless they're on their way to JB in Malaysia. The neighbourhood is located near the Woodlands Checkpoint, and has food options that prove worthy opponents to their counterparts in Malaysia, even in price point (almost). Many of them stay protected in the homely comforts of HDB blocks, although the famous ones have been nonetheless exposed online by foodies.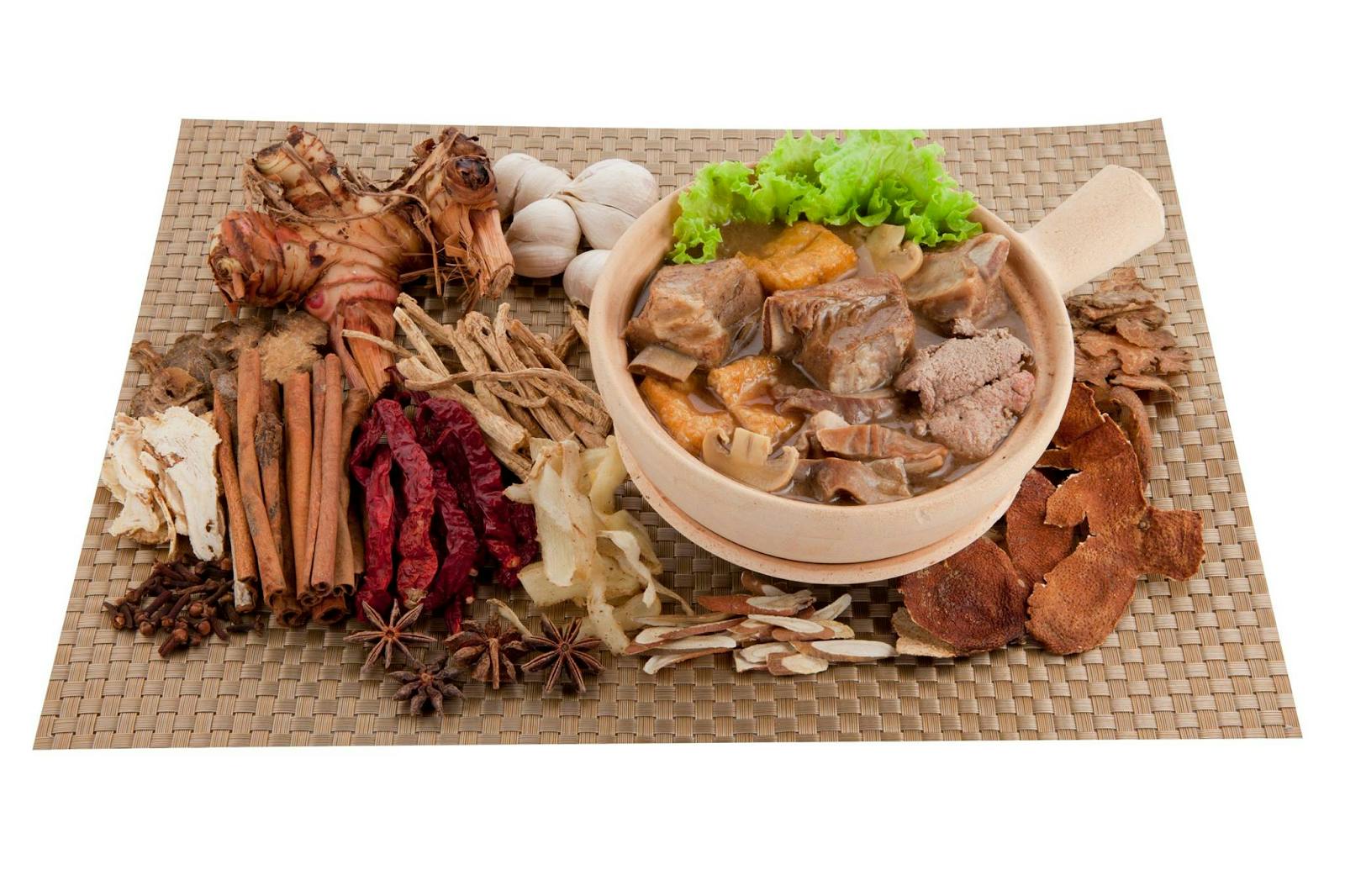 Hong Ji Claypot Bak Kut Teh at 19 Marsiling Lane is an affordable mix of sweet, herby, rich pork. The stall sells piping hot bowls of the pork soup that hold the fragrance of Chinese angelica root or dang gui. 
Citrus By The Pool at Woodlands Swimming Complex is a cafe that feels like home, offering hearty food to help swimmers refuel after their exhausting exercise. Their signature dish, the Shiok Burger, features crispy chicken cutlet and onion rings, giving a very crunchy mouthfeel and a lovely balance of sweet and savoury. 
There's a celebrated kway chap eatery in Marsiling, and it's called Ah Keat Pig's Organ Soup. If you enjoy innards, $3.50 will buy you big intestines, pig's skin, small intestines, pig's stomach, and braised egg. The clean, well-braised flavours of this kway chap stand to signify the immense amount of effort that goes into preparation.
Marsiling Mall, which opened in 2018, is also worth a visit. Although the mall is small and heartland-styled, it has a whopping 70 food stalls, most of which are vendors who have moved their businesses over from the now-closed Woodlands Town Centre. Expect long queues, as the guarded recipes at these stalls would inspire loyalty in any customer.
Marsiling - Drink
Set against a landscape of lush sights and horses galloping, Cheval Cafe Bar Bistro is a European cafe that offers the most relaxing atmosphere to unwind at. With live music, darts, a pool table, and an extensive drink menu, it's evident that the establishment takes drinking culture seriously.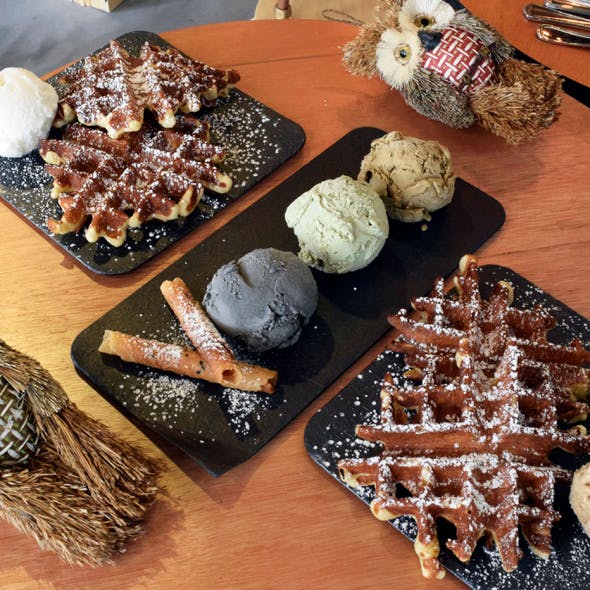 So popular for their waffles is Rabbit Owl Depot that they sell waffle and pancake batter in pints, along with their house-made gelato. Slurp on ice cream in the cafe, and perhaps choose from a flavour adapting a drink. The cafe even has a Chai Latte Chocolate flavour, which was co-created with Bondi Chai Singapore. Look out for their seasonal flavours like the Mandarin Orange Gelato which was a Chinese New Year special. 
Marsiling - Shop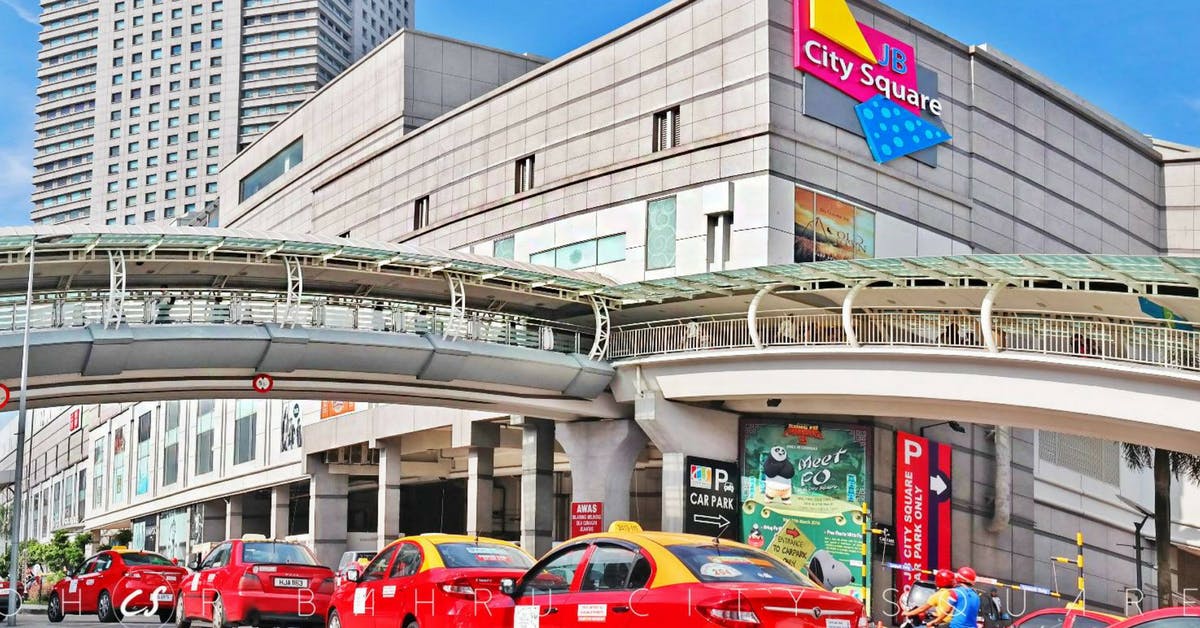 Marsiling Mall, for its lack of a website, is pretty well-equipped. Weekend shopping needs can almost definitely be tended to here. The mall even has a Sheng Siong supermarket that stays open all day and all night. Other establishments like OneCare Medical Clinic, ImobileHub, and Bao Bao Tailoring are also available to cater to the other miscellaneous needs of residents in the area. 
A stop away from Marsiling MRT Station, at Woodlands, stands Causeway Point. Awarded the BCA Universal Design Mark Gold Plus Award in 2015, the mall has over 250 shops, and is the largest mall currently managed by Frasers Property Singapore. With anchor tenants like Courts and Metro, stores cater to a variety of shopping needs, ranging across numerous categories. 
But if you're really looking to shop till you drop in Marsiling, the easiest way to get your fix is by crossing the causeway. The Woodlands Checkpoint is well within the vicinity of Marsiling, and once on the other side, you can pursue one of the many malls in JB. There are two malls that greet travellers almost immediately upon their exit from the Malaysian checkpoint. They are JB City Square and Komtar Mall, both of which are teeming with goods and services, from famous and lesser-known brands. 
Marsiling - Play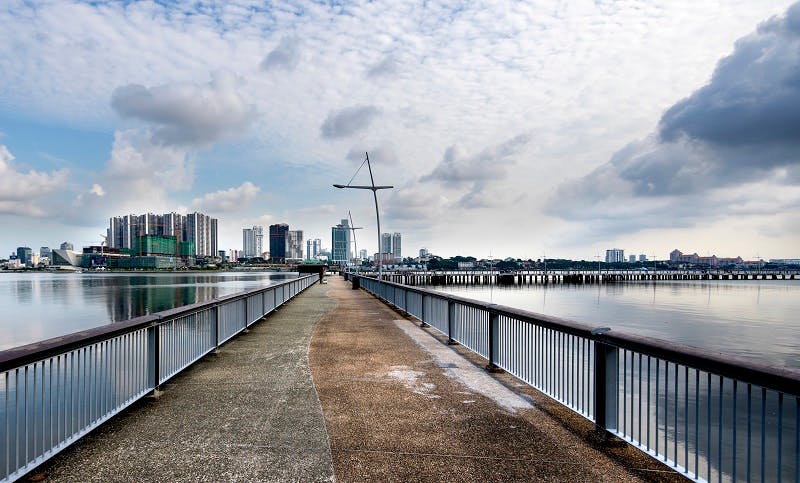 Marsiling has a few interesting places to visit if you're seeking a fun activity and 99.co has researched the following list of places to visit. Spend a dusky evening being in two countries at once at Woodlands' Waterfront Park Jetty. The 400-meter jetty extends toward the sea, putting you close to the coast of Johor and giving you a stunning view of the sunrise and sunset. The park behind the jetty has plenty of fun to offer, with sweeping green grass making for great picnic spots, and the high elements playground giving just about anyone a little challenge. 
Marsiling Community Club is a spot that residents are very fond of. The community club offers wellness classes like Hatha Yoga, as well as SkillsFuture classes at discounted rates. One such class is the "Introduction to Dropbox'' class, which could be a great learning opportunity for anyone looking to expand their storage solutions. But if there's one thing that keeps residents going back for more, it's the Marsiling CC KTV! The karaoke rooms at the community club are clean, despite their very cheap pricing. Food and drinks can also be purchased. 
Marsiling - Learn
Parents raising children in Marsiling will not have to worry about their young ones leaving the neighbourhood to go to school. There are a number of primary and secondary schools in Marsiling. Some of them include Marsiling Primary School, Marsiling Secondary School, Fuchun Primary School, Fuchun Secondary School, Si Ling Primary School, and Woodlands Secondary School. 
Marsiling - Move
As a suburb of Woodlands, Marsiling benefits from the extensive transportation options found in the area. Located along Woodlands Avenue 3, and adjacent to the Woodlands extension bracket of the North-South line, Marsiling is serviced by both busses and the MRT.
Marsiling's position as the intersection between rural Kranji and urban Woodlands, also warrants its unique bus routes that not only access the city side of Singapore, but also further into the western regions such as Bukit Panjang and, by extension, Bukit Timah Road.
Some of these busses include 187, 856, 925, 950, 960, 961, 960, and 963. Bus services 170 and 160 also service the estates of Marsiling before proceeding into Malaysia via the checkpoint.
In the 1990s, a Woodlands Extension on the North-South line was developed and launched in 1996. This extension connected the already existing and operating Yishun MRT station to Choa Chu Kang MRT station on the then-named Choa Chu Kang Branch line. This saw the inclusion of the Woodlands West MRT station, which would then be renamed to Marsiling MRT station prior to its launch.
Although relatively quiet without access to any major roads of its own headed towards the city, Marsiling has easy access to the Bukit Timah Expressway (BKE) which, in turn, links to the Seletar Expressway (SLE) as well as other major routes such as Turf Club Flyover and Mandai Road.
Marsiling - Public Library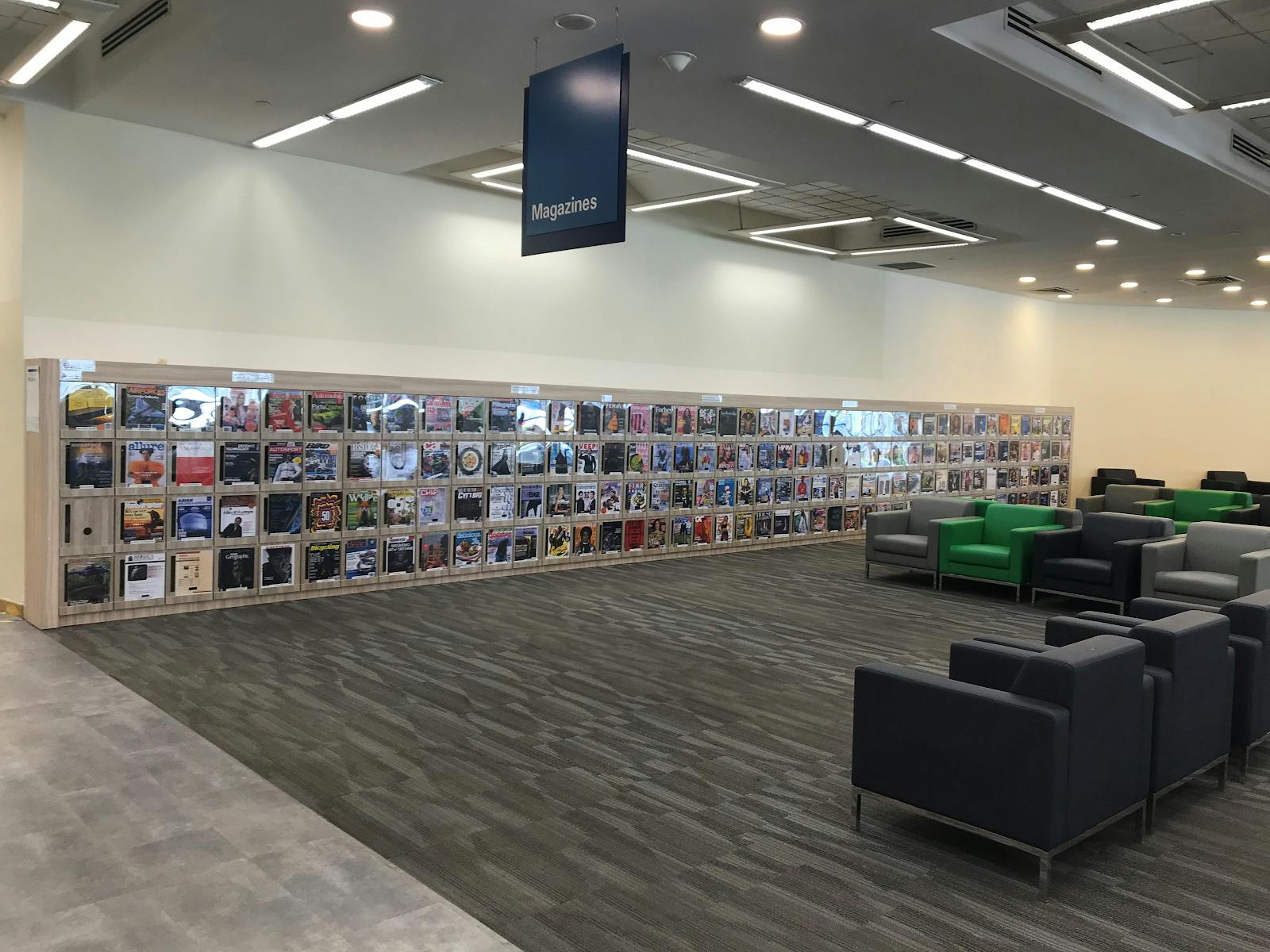 Being a part of the Woodlands neighbourhood, Marsiling has the perfect access to Woodlands Regional Library located at 900 South Woodlands Drive. The regional library occupies four storeys at the Woodlands Civic Centre with a total floor area of 11,100 square meters. With an extensive collection size of about 430,000 items, ranging from fictional and non-fiction books, magazines and newspapers, Woodlands Regional Library caters to all age groups and their search for knowledge. The children section offers a large selection of materials such as books for babies, children's magazines, picture books for preschoolers, fairy tales, and many others, while the adults and young people's sections consist of titles from a wide variety of genres in the four different languages. On top of that, the library also has a dedicated section for the Singapore Collection which showcases literary works of local authors and other local publications. Another unique feature of Woodlands Regional Library is the Calm Down To The Library (CDTTL), which is an autism-friendly space that promotes the inclusion of children with autism into the library environment.
Marsiling - Parks and Gardens
Marsiling actually has a lot of options when it comes to greenery and 99.co has done the research on the best options for you to soak in a bit of nature and would recommend Marsiling Park, an oasis of calm and tranquillity that offers you a peaceful ambience. Formerly known as Woodlands Town Garden, the park also features several spaces for community activities, such as the activity plaza and the amphitheatre which features a rain garden. While you are there, especially in the evening, enjoy the view of the picturesque pond from the viewing tower or the boardwalks. The lighting is curated to leverage the reflections on the water body to create a special illumination effect--it is definitely something you would not like to miss. While Marsiling park features a playground, Admiralty Park is a far more suitable park that you should make an effort to bring your children along with you as you visit it. Admiralty Park features 26 slides where you can find the widest and the longest slide in Singapore's public parks. It caters to children of all ages and features diverse play equipment that encourages group and multi-generation interactions. There is also Woodlands Town Park East, which is less known yet convenient for you to have a relaxing afternoon in peace and lush greenery.
Marsiling - Sports Facilities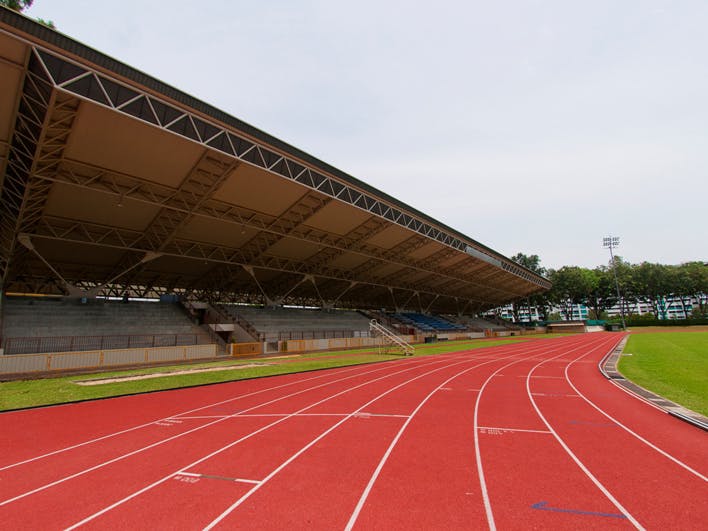 People residing in the Marsiling area would have easy access to a public sports facility that is Woodlands Sports Centre. The sports complex houses several facilities including a gymnasium, a sports hall consisting of 6 badminton courts, and a swimming complex that has introduced Aqua Aerobics as one of its expansive programme offerings. The sports centre also includes the Woodland Stadium which is conveniently located a 5-minute walk away from Woodlands MRT Station. The stadium is iconic for being the only stadium in Singapore that has an MRT track overlooking the pitch. It has partial athletic facilities and an 8 lane running track where nearby residents can be seen running around between 4:30 am to 8:30 pm--it is open for joggers to use at these hours. The stadium is currently the home ground of S.League side, Woodlands Wellington FC, and used mostly for football matches for both the S.League and Prime League competitions. Apart from being used for competitive matches, the pitch is also used by the club for their training sessions as well.
Shortlist folder is empty
Search for listings to shortlist