Sengkang
Tags:
Residential
Good for kids
Rapid growth
With major developments in the pipeline, subsequent years are looking exciting for Sengkang residents. Besides existing shopping malls like Compass Point Shopping Centre, Rivervale Plaza and Fernvale Point, The Seletar Mall will join the cluster in providing more dining and retail facilities for residents. Within the district, Anchor Green Primary School, Nan Chiau High School and Pei Hwa Secondary School enrich the education scene. Other schools include North Vista Primary School, Palm View Primary School and Sengkang Secondary School. More residents will join the Sengkang neighborhood with the completion of La Fiesta, Esparina Residences, Jewel @ Buangkok and Bellewaters condominium. Existing condominiums within the vicinity include Rivervale Crest and The Quartz. To cater to the healthcare needs of the community, Sengkang General Hospital and Community Hospital will be built in the near future, complementing Buangkok Green Medical Park. Residents will benefit from bountiful employment opportunities from the creation Lorong Halus Industrial Park nearby, easily accessible from both Buangkok and Sengkang train station.
Summary
The second most populous region in North-East Singapore, Sengkang is a planning area and residential town that is home to slightly more than 232,100 residents. The Sengkang neighbourhood is bound by Seletar and Punggol to the north, Hougang and Serangoon to the south, Pasir Ris and Paya Lebar to the east, and Yishun and Ang Mo Kio to the west.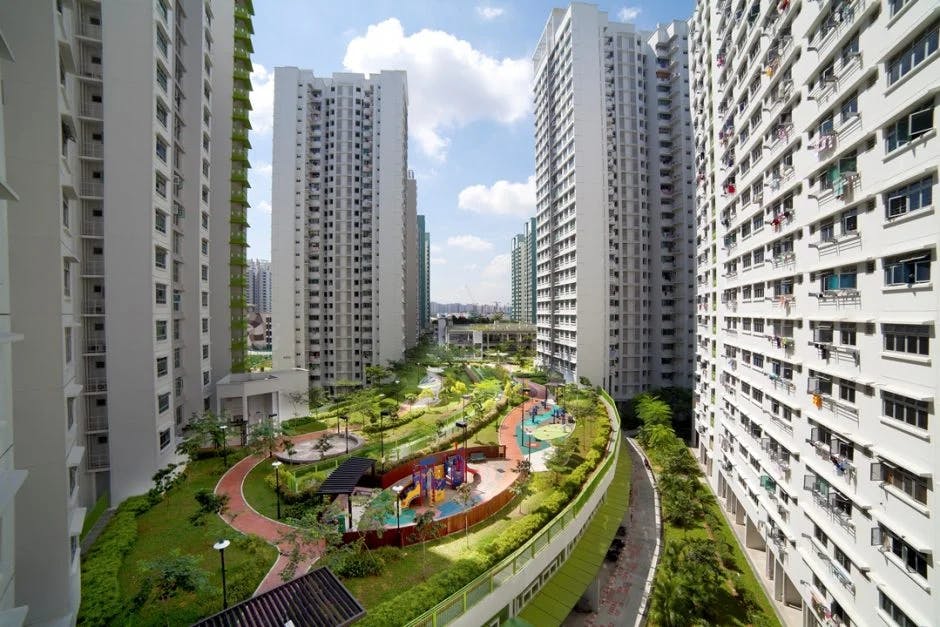 While it has already seen a substantial amount of urbanisation, the Sengkang neighbourhood is still seeing development from its days as a fishing village under the watchful eye of the Housing and Development Board (HDB). 
Unlike many of Singapore's other neighbourhood names, Sengkang has meanings in more than one language, translating to "prosperous harbour" in Chinese and "to chock, block, or wedge" in Malay. The name Sengkang was derived from Lorong Sengkang, a kampong road off of Lorong Buangkok. Formerly known as Kangkar, or "foot of the port", there was once a fishing port located around Sungei Serangoon. 
By the mid-20th century, Kangkar fostered the growth of several plantations, including rubber, pepper, and pineapple plantations. Punggol Rural Centre along Punggol Road was the closest public housing estate, and things remained that way until 1994, when an urban design team began brainstorming for a spanking new Sengkang neighbourhood. Following that, Sengkang was divided into seven housing estates, at a point intended to hold a total of 95,000 houses, both public and private. 
Stay - Sengkang
The Sengkang that we know today is home to many new and old residential estates, including Built to Order (BTO) flats. There are four main neighbourhood areas in Sengkang, namely Rivervale, Compassvale, Anchorvale, and Fernvale. Two sub-themes were assigned to these four neighbourhoods, one reflecting Sengkang's marine history, and the other reflecting the plantations that occupied the area.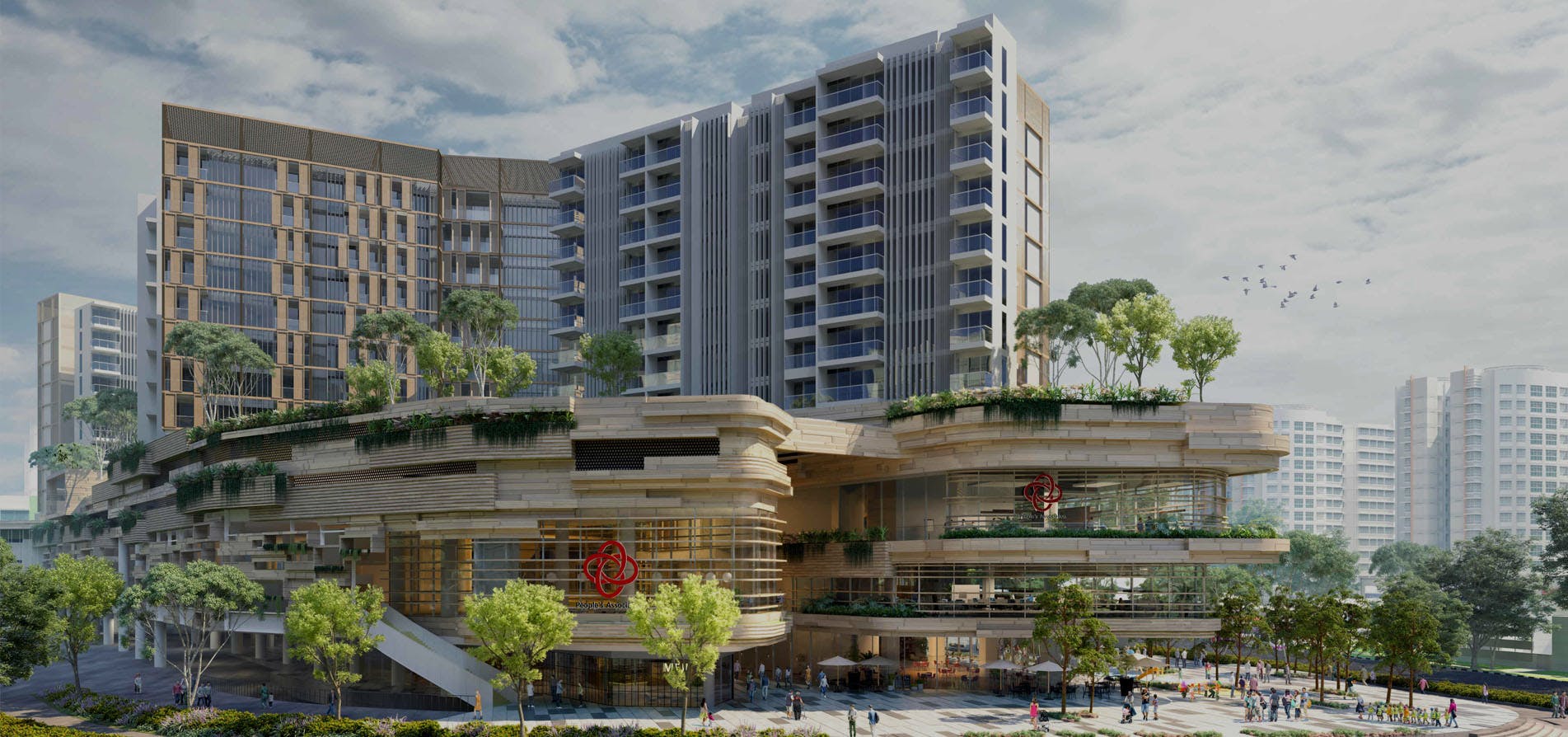 There is no shortage of HDB homes in Sengkang with over 65,981 dwelling HDB units completed in 2017. With that said, the HDB homes in Sengkang often see people swarming for them. Condominiums in Sengkang are also aplenty. Condos like Sengkang Grand Residence--which is an integrated development that merges the residence with Buangkok MRT Station and Sengkang Grand Mall--offer a value that continues to expand. 
Condos in Sengkang offer a fresh lease of life for anyone looking to rent or buy a new home. Some Sengkang condominiums include La Fiesta, Parc Botannia, and Ola Residences. Luxury living and smart homes are familiar concepts in the neighbourhood. The neighbourhood is populous with amenities, often unmatched. One such example is The Vales, which is a condo near Sengkang Hospital. In fact, it is just across from it. 
Eat - Sengkang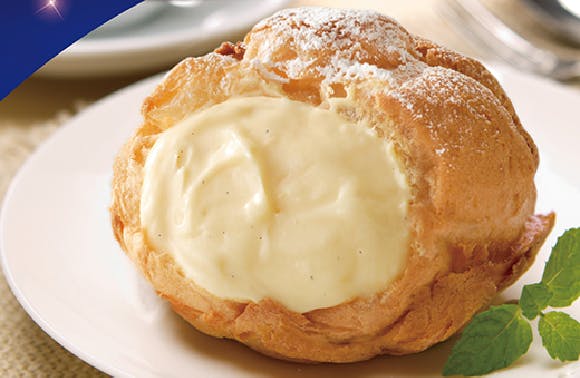 Given the surge of relatively new residential estates in Sengkang, the vibrant food scene in the neighbourhood represents the young, food-savvy people that inhabit the area. 
Choosing what to eat will always be a problem in Sengkang, and that's why it's always nice to be able to fall back on choices like THREE by Table Concepts at Seletar Mall, where you don't have to settle for a particular cuisine. The restaurant serves Japanese, Thai, and French cuisine from three quality providers.
But when you're feeling indecisive, the best place to be at is really a Singaporean food court. The new Kopitiam Square at Sengkang has over 50 stalls and seven larger restaurant concept stalls. From mala to Hainanese chicken rice and tissue prata, you'll find it all, and with the popularity of the stalls, you'll be very tempted to try every stall at least once.
The malls in Sengkang are decked with the most popular food establishments, and are fully prepared to cater to just about any food craving. Compass One mall at Sengkang MRT Station has hot-favourite joints like Ajisen Ramen, Ichiban Sushi, Beard Papa's, and Nakhon Kitchen (to name a few). Heartland malls also hold their own. For instance, Rivervale Plaza has establishments like McDonald's, Saizeriya, and Subway.
Drink - Sengkang
Much like the food that is available in Sengkang, the drink options available to residents and visitors of Sengkang are just as attractive and immensely trendy. Here at 99.co, we've done the research and compiled the following list of places you can get a cool and refreshing drink to beat the Singapore heat.
If there's one drink that has taken the cake for trendy, it's bubble tea. Sip on bubbles from LiHO Tea, Koi, Gong Cha, Each A Cup, Xing Fu Tang, The Whale Tea, R&B Tea, and plenty of other brands, within the malls of Sengkang. Hell, you might even consider making your very own list of bubble tea ratings!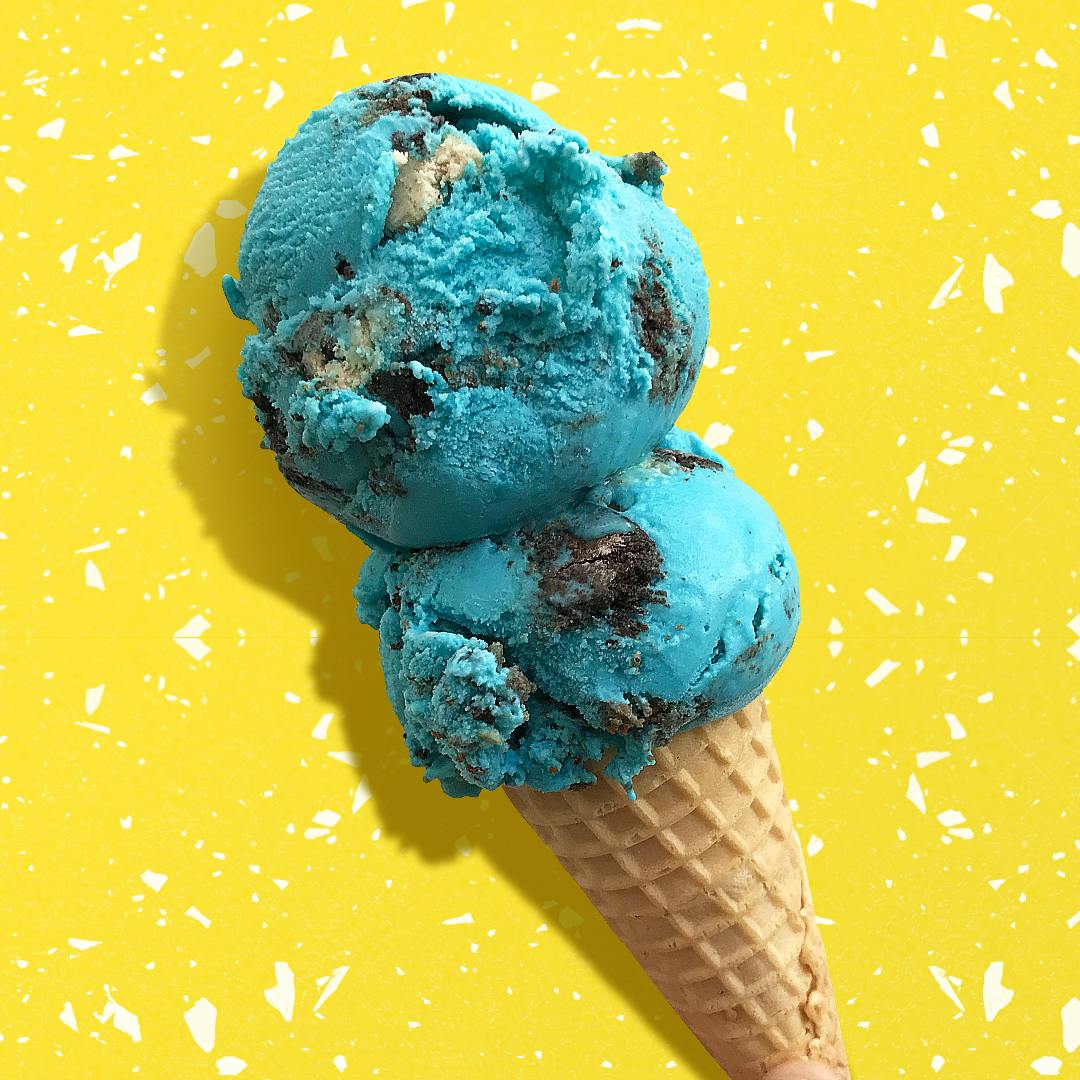 There are also numerous cafes in the area, to get your coffee fixes and to make ice cream breakfasts a reality. Lickers near the neighbourhood is a cheerful family-friendly cafe by day and a neon-lit urban space by night. The cafe has some seriously quaint flavours that are well-reviewed, like the Yakult Oreo and the Cookie Monster, which is a buttery, blue, cookie batter ice cream. Stack'em (two scoops) on a waffle for ten dollars. 
Other cafes like the Soek Seng 1954 Bicycle Cafe delve in creating surreal experiences for customers. The bicycle-themed cafe with art and vintage bicycles accessorising the walls. The grungy cafe is well-cut out for people looking for unique dining experiences. 
Shop - Senkang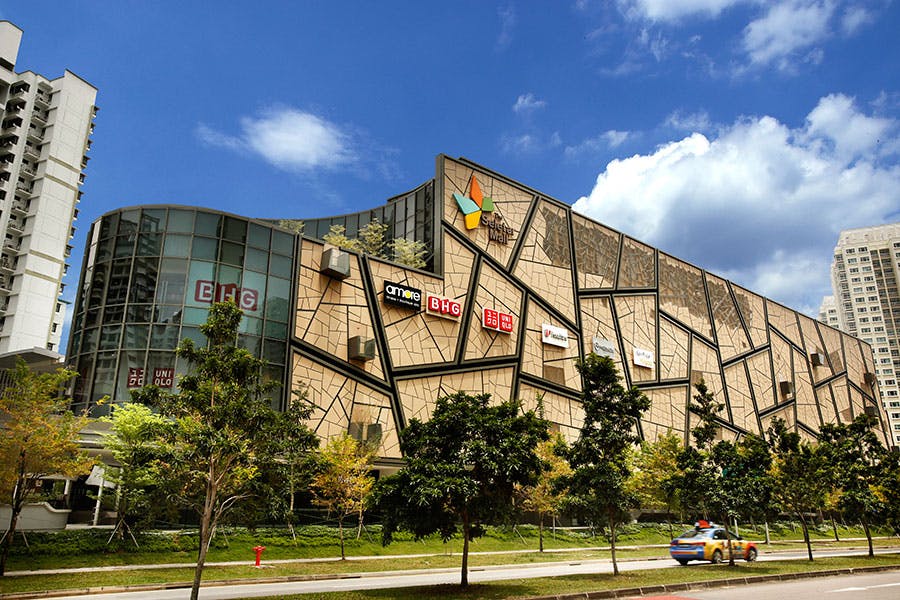 With the retail options available in Sengkang, the area could function as an island of its own. The largest mall in Sengkang is Compass One, formerly known as Compass Point. Although the mall is based on the theme of learning, the building houses some major retail and lifestyle brands. Some of such brands include Cotton On, Lego, and Cold Storage, amongst many others. 
Malls like Rivervale Mall, Rivervale Plaza, and Buangkok Square Mall offer options that fulfil necessities closer to the comforts of home. Still, they all skew towards grocery shopping and general household buying needs. 
The newer Seletar Mall is also a popular choice that sees visits from people living far away from Sengkang, as it is easily accessible via the Tampines Expressway (TPE) and Central Expressway (CTE). The mall has about 132 stores that utilise energy-efficient systems, selling products categorised from fashion to stationery. 
Play - Sengkang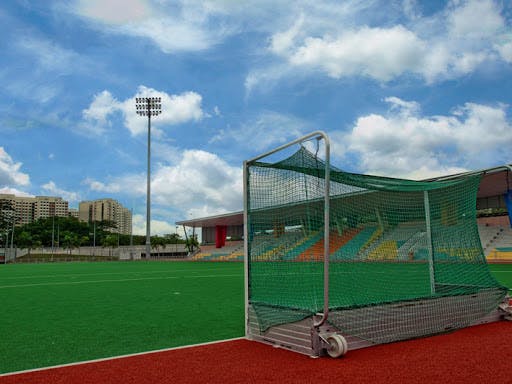 Extensive park networks cover the tracks of Sengkang. The two main rivers in the neighbourhood, Sungei Punggol and Sungei Serangoon cut through the town with a network of connectors. The connectors link numerous neighbourhood parks in Sengkang with housing estates, the Sengkang Swimming Complex, Anchorvale Community Centre, and Sengkang Hockey Stadium, which is a competition-grade stadium. Adventure junkies with sizable stamina can take the connectors all the way toward the Coney Island Park in Punggol New Town. If you're looking to spend a quick evening at a park, you could go to Sengkang Sculpture Park in Compassvale, below the LRT viaducts. 
Located within Anchorvale Community Club, Sengkang Sports Centre is another spot in Sengkang where leisure can be sought. The sports centre holds one of Sports Singapore's two sheltered pools, as well as a hockey stadium with world-class facilities. The sports complex is well equipped because of its usage for the Youth Olympic Games in 2010. 
Learn - Sengkang
Following suit with the other categories of amenities in Sengkang, the schools in the Sengkang neighbourhood take special consideration of the fact that many parents in the neighbourhood are young. As such, there are numerous schools in the area, including 12 primary schools and six secondary schools in Sengkang New Town. 
These schools include Nan Chiau Primary School, Fernvale Primary School, North Spring Primary School, North Vista Primary School, and Palm View Primary School, Nan Chiau High School, Pei Hwa Secondary School, and CHIJ St. Joseph's Convent. 
There has also been land set aside for the creation of a junior college to accommodate to oncoming educational needs in the North-East region of Singapore.
Move - Sengkang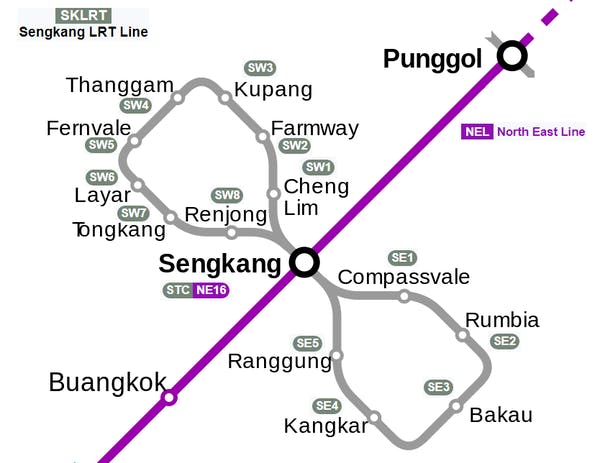 Having been developed late into Singapore's urbanisation process, the Sengkang precinct only received its first MRT station when the North-East line was established in 2003. Along with Buangkok MRT station, Sengkang MRT station was designed to serve the newly developed estates in the area.
While Buangkok station was left underused for some time, Sengkang MRT station was developed alongside shopping mall Compass One, condominium Compass Heights, the Sengkang Bus Interchange, and the Compassvale Bus Interchange.
Similar to Punggol, the Sengkang LRT line was designed around Sengkang MRT station, flanking both ends of the station across the precinct with an East Loop and a West Loop. The 15-stop link serves a total of 10.7 kilometres, connecting earlier developments within Sengkang to Sengkang Town Centre.
Despite its seemingly limited access by rail, Sengkang is connected to much of Singapore via its road networks. The Tampines Expressway (TPE) especially links Sengkang Town with the other expressways in Singapore. The Kallang-Paya Lebar Expressway (KPE) further provides a direct route into the city.
Additional roads were built to ease traffic on Punggol Road. Buangkok Green and Buangkok Drive. There have also been extensions made to Sengkang West Avenue and Sengkang West Way to increase access to the upcoming Sengkang West Industrial Park.
Public Library - Sengkang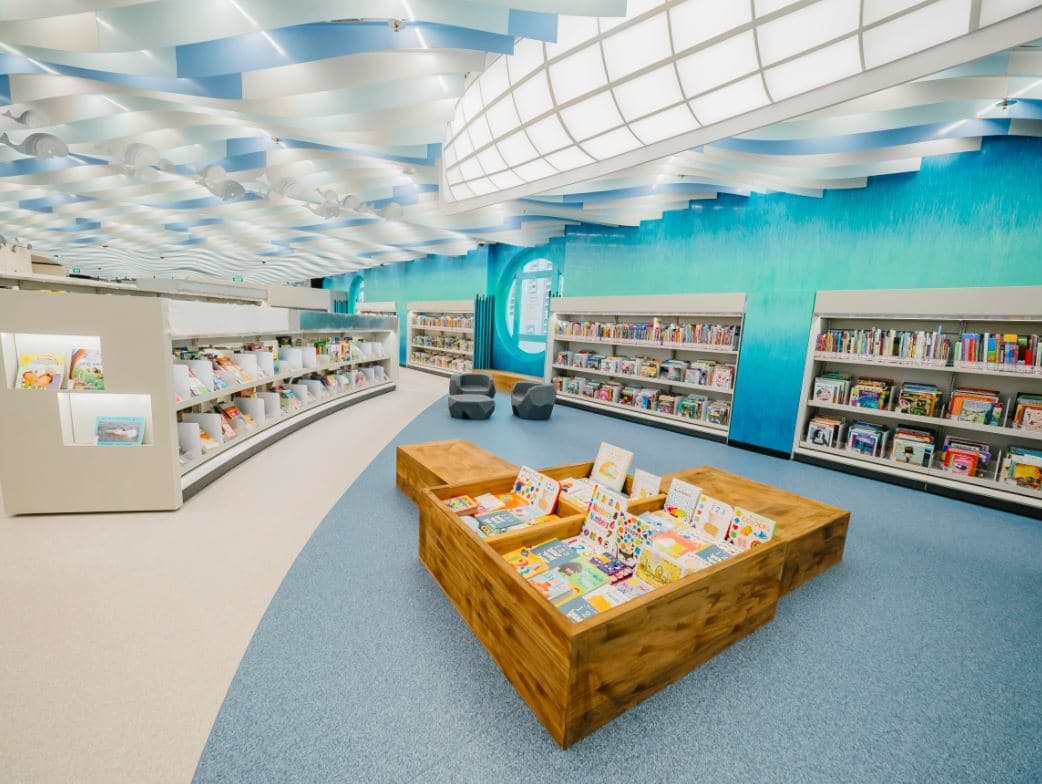 Located within Compass One shopping mall, Sengkang Public Library covers an area of 2,136 square meters and is home to a total collection of 125,000 books, magazines, and audiovisual items. The items which include the Adult, Young People, and Children's collection covers a broad range of subjects for leisure reading and stocks popular reads for all ages. You can find popular fiction, lifestyle reads, award-winning books for children, picture books, and many other things. Several new and improved library spaces include the Early Literacy Area which designed for families to read and bond together, the Tween Area which takes a role as an experimental learning environment for children aged 10-14, the Integrated Display which allows you to enjoy seamless browsing across print and digital content, and the Community Wall which is a small walkthrough gallery for community, organisations, as well as local talents who want to showcase their creations.
Parks and Gardens - Sengkang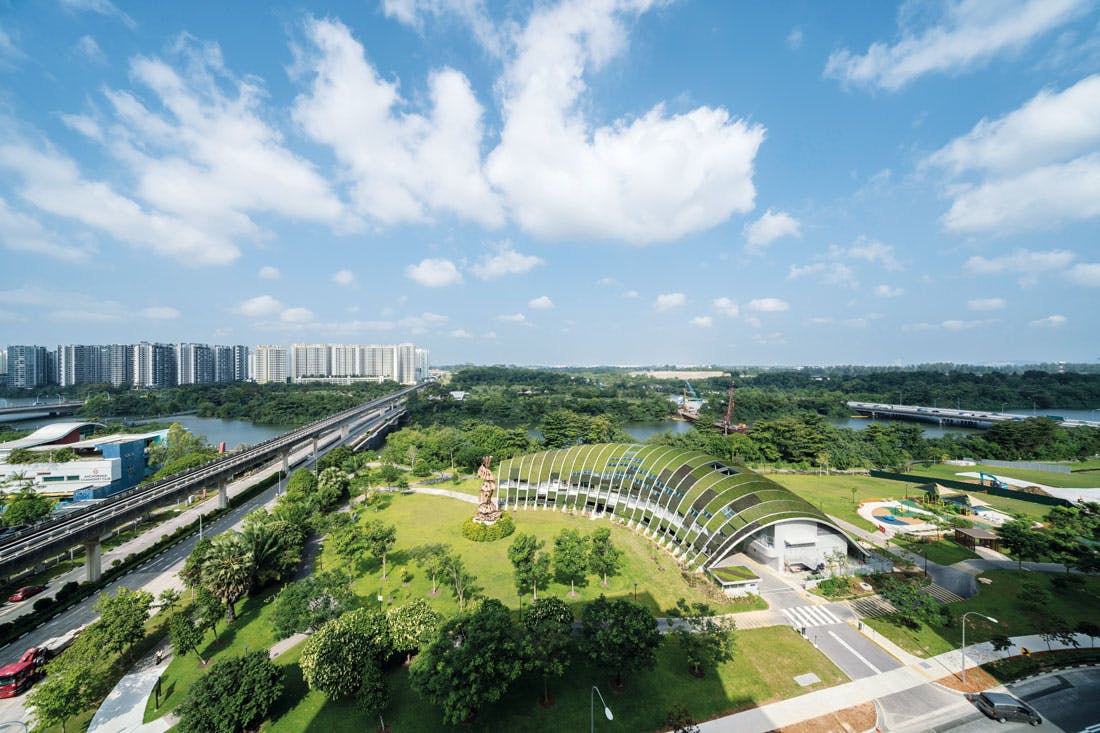 To find open spaces in Sengkang is hardly a problem at all. Nearby residents will find tranquillity in the greenery offered across the neighbourhood--in Sengkang Riverside Park, for instance. With the Punggol Reservoir, also known as Sungei Punggol, running through it, the park features a constructed wetland and rich biodiversity which is a favourite place for nature lovers. You can go hiking on the many trails and get close to the inhabitants of the marshland. It is home to many aquatic plants and the habitat attracts a variety of mangrove birds and damselflies. For another kind of recreation, you can head to Sengkang Sculpture Park instead. It is easily identified by, of course, its many interesting sculptures. This park located at Compassvale North is a showcase of arts in the neighbourhood. Designed to a marine theme, Sengkang Sculpture Park features sculptures that creatively interpret the neighbourhood's fishing days. You can find a children's playground in the area, which means that your kid's playful adventure is well catered to as well.
Sports Facilities - Sengkang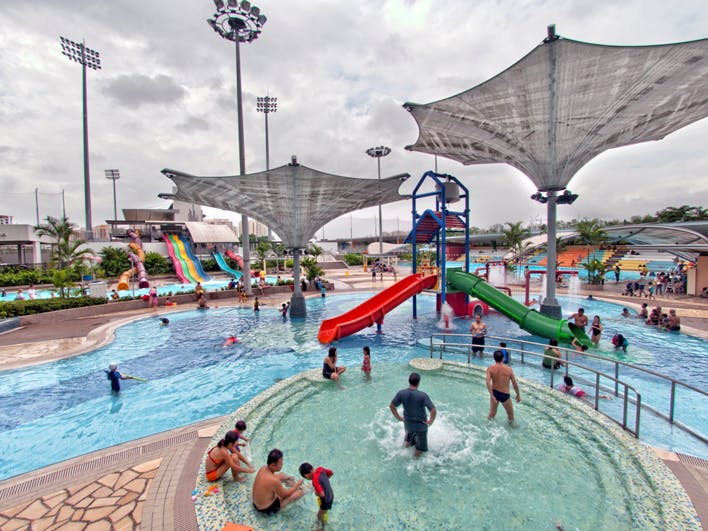 Formerly known as Sengkang Sport and Recreation Centre, Sengkang Sports Centre is situated on a 4-hectare land beside Sungei Punggol. It is co-located with the People's Association Anchorvale Community Club and houses sports facilities including four sheltered swimming pools with five water slides. It also has an indoor sports hall which accommodates 12 badminton courts and can also be used for basketball and volleyball. Besides, there is also a synthetic soccer field and hockey pitch which is currently used for practice for the nations best in junior hockey and Punggol Primary School occupying 12,000 square metres. Sengkang indeed has established itself as a world-class venue for hockey with significant facility upgrades being undertaken for the inaugural Youth Olympic Games (2010). Other indoor facilities include a dance studio and a gymnasium. On top of that, the Sengkang Sports Centre will be linked to an artificial island on the future Punggol Reservoir for people to take part in water sports and activities.
Shortlist folder is empty
Search for listings to shortlist