If you want to look at examples of who not  to elect into government in Singapore, look no further than the people in some of our condo management councils. Part comedy, part horror and 100% drama, some management councils manage to turn a condo management into farce, with a huge does of politicking thrown in and more plot twists than a Korean drama.
Essentially, condo managements are mini town councils. They're responsible for managing the common areas of the condo and ensure that rules, called by-laws, are set to maintain orderliness in the estate. They engage and pay hardworking folks such as cleaners, security guards, listen to residents feedback and seeks to maintain and improve the estate in the common interests of residents, all the while managing quite a significant sum of finances. What could go wrong?
Well, now that it's election time and with Ivan Lim fresh on our minds, here's a bit of consolation for all of you: No matter what happens, at least a condo management team isn't running our country. If they did, here's what could happen:
Possibility #1: There would be way more defamation suits, over way smaller issues
There have a been a number of defamation lawsuits in Singapore's political history, with one of the most recent cases being Prime Minister Lee Hsien Loong taking Singaporean blogger Leong Sze Hian to court after he shared an allegedly defamatory article.
According to the ruling party PAP, the lawsuits were meant to rebut allegations of dishonest conduct and malicious accusations that would cause reputational harm. Back in 1999, then-PM Goh Chok Tong famously said that "if they've defamed us, we have to sue them—because if we don't, our own integrity will be suspect."
If you look at condo managements, similar defamation lawsuits have taken place. But you have to wonder if it's integrity, or ego, that was at stake.
Just this month, a lawyer lost TWO defamation suits against a fellow management council (MC) member, a female resident. One case was regarding an email the defendent sent to 14 recipients back in 2016, and the other over a complaint she made to the Law Society later that year.
The email had suggested that the aforementioned lawyer retire from his position on the council if "not up to the task of ensuring the minutes are accurate."
(Yeah, the meeting minutes. Those things that are so important and thrilling, every condo resident probably stays up hours after midnight poring through them.)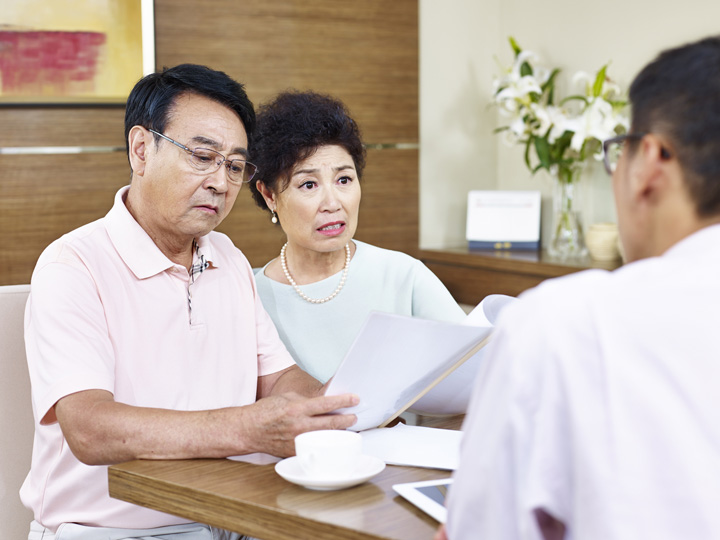 The lawsuits aren't confined to MC members either; some are happy to let loose on ordinary residents. In 2017, members of the Neptune Court Owners' Association (NCOA), an MC, used money in the estate fund to sue 26 residents.
Yes, you heard it right: the MC used the residents' money to sue a bunch of residents after taking offence at some questions they asked during the annual general meeting (AGM), which were about getting the estate privatised.
The court had none of it, and ordered NCOA pay $420,000 into the estate fund for their transgressions.
So when it comes to certain MCs, suing until pants drop is a thing—your own pants, that is.
And if the same mentality were applied to national governance, judges had better be ready to work three shifts and keep the court open 24/7.
Possibility #2: We would probably sink into an actual civil war
The Battle of Pine Grove should go down as one of the most epic events in Singapore's condo history.
At Pine Grove condominium, the 22nd MC was voted out in 2019 to be replaced by the 23rd MC. In an ideal, democratic world, the 22nd MC could have responded by gracefully handing over the keys and ensure a smooth transition. But no, the voted-out MC just. didn't. leave.
Instead, the 22nd MC argued that the election was not valid due to a bunch of reasons, which included them trying to postpone it at the last minute to investigate 'fake-news' circulating in the estate, and the fact that they didn't attend the election.
They also stated, matter-of-factly, that they would remain as the MC of Pine Grove despite a new MC having been elected, pending a new election. Ok, Dictator.
Both parties engaged lawyers and took the matter to the Strata Titles Board (STB)—the governing body for all MCs. Despite STB ruling in favour of the new MC, arguing that the postponement of the AGM where the election was held to be invalid, the old MC tried to use Covid-19 as an excuse to delay the handing over.
The transition of power finally ended after an "all day affair", in which the police had to be called for a second time. The entire saga lasted six months, and split most residents into two factions.
If our country was governed this way, it would have literally meant a civil war, with the United Nations intervening. So no matter how tense and draining politics may seem to you, just remember it could be worse. You could be involved in a condo MC fight.
Possibility #3: We'd see some ridiculously "by the book" law enforcement
Just last year, we had news that the MC of The Infiniti had taken a resident to court over a shoe cabinet placed along the corridor.
The resident had indeed broken one of the condo's by-laws by placing a personal item in a common area; but the judge of the case refused to issue a court order requiring the resident to move the shoe cabinet.
Why?
The shoe cabinet in question was around one metres long, and 0.36 metres wide. (There are primary school desks that are slightly bigger than that.) Anyway, SCDF's fire safety precautions give a minimum width of 1.2 metres for corridors in high-buildings, and the placement of the shoe cabinet did not contravene the safety code.
Also, if the MC wanted to be so literal about the by-laws, then anything you put in the corridor—including your flip-flops—would be fine-worthy.
Last we heard, the MC of The Infiniti is appealing the decision. Because rules are rules, damn it.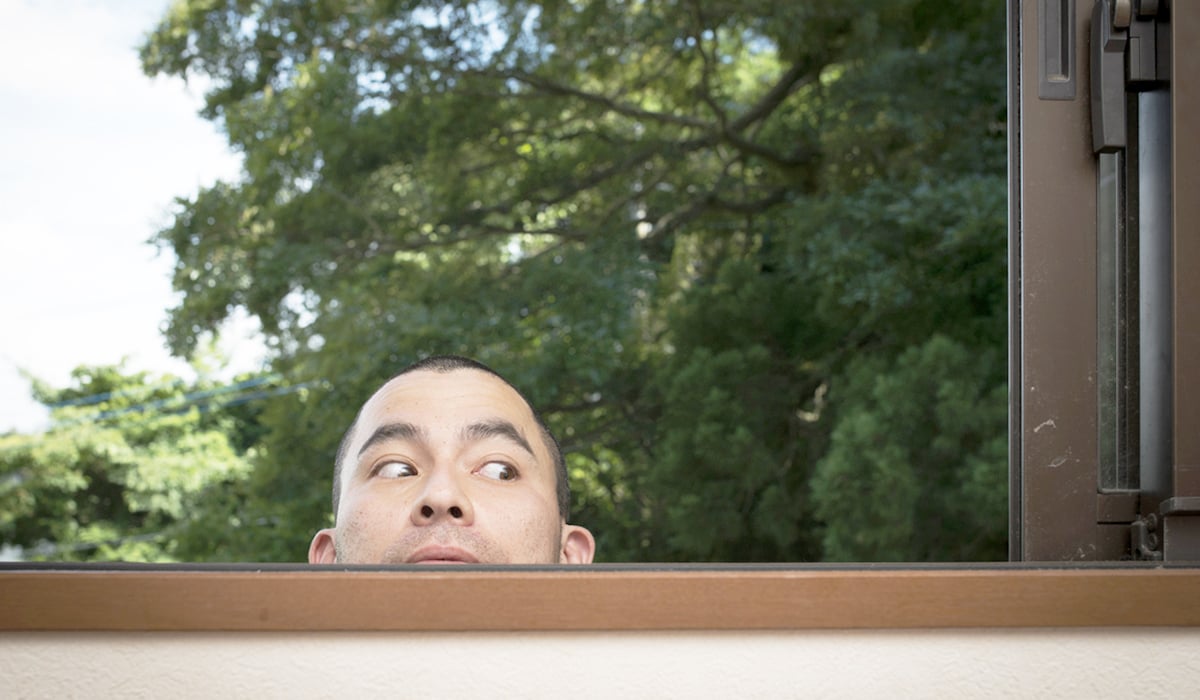 The case of the shoe cabinet reminds us of another incident in 2016, when a father of two wanted to install safety grilles on his fourth floor unit at 19 Shelford. This is because the condo units have horizontal railings instead of a low wall, making it possible for children to climb and fall.
The MC went "nope", and even called the police to stop the work; because rules and regulations overrule common sense and care for residents' safety.
Of course, we understand all condos have laws. While we're not experts in condo management, we're pretty sure that children falling to their deaths is much worse than someone's grilles making the condo facade a tiny bit irregular and slightly less aesthetic.
So however strict you think Singapore may be, just remember some condo residents are living in tiny police states, which prize the rules over their comfort (heck, over their childrens' lives sometimes).
Possibility #4. The foreign workers issue may be even more heated
MCs don't even run the country, and yet already rub a lot of people the wrong way on the issue of foreign workers. In particular, foreign domestic workers.
One ongoing fight in Singapore's condo scene is whether domestic helpers should be allowed to use the facilities. This is something that comes back year after year; the last time being Four Seasons Park.
Maids aren't allowed to use the pools over there, are the reasons you'll usually hear are something like "they might spoil the facilities and then the residents have to pay for it". Funny enough, no one worries that the owners' own friends and relatives won't do that when they visit.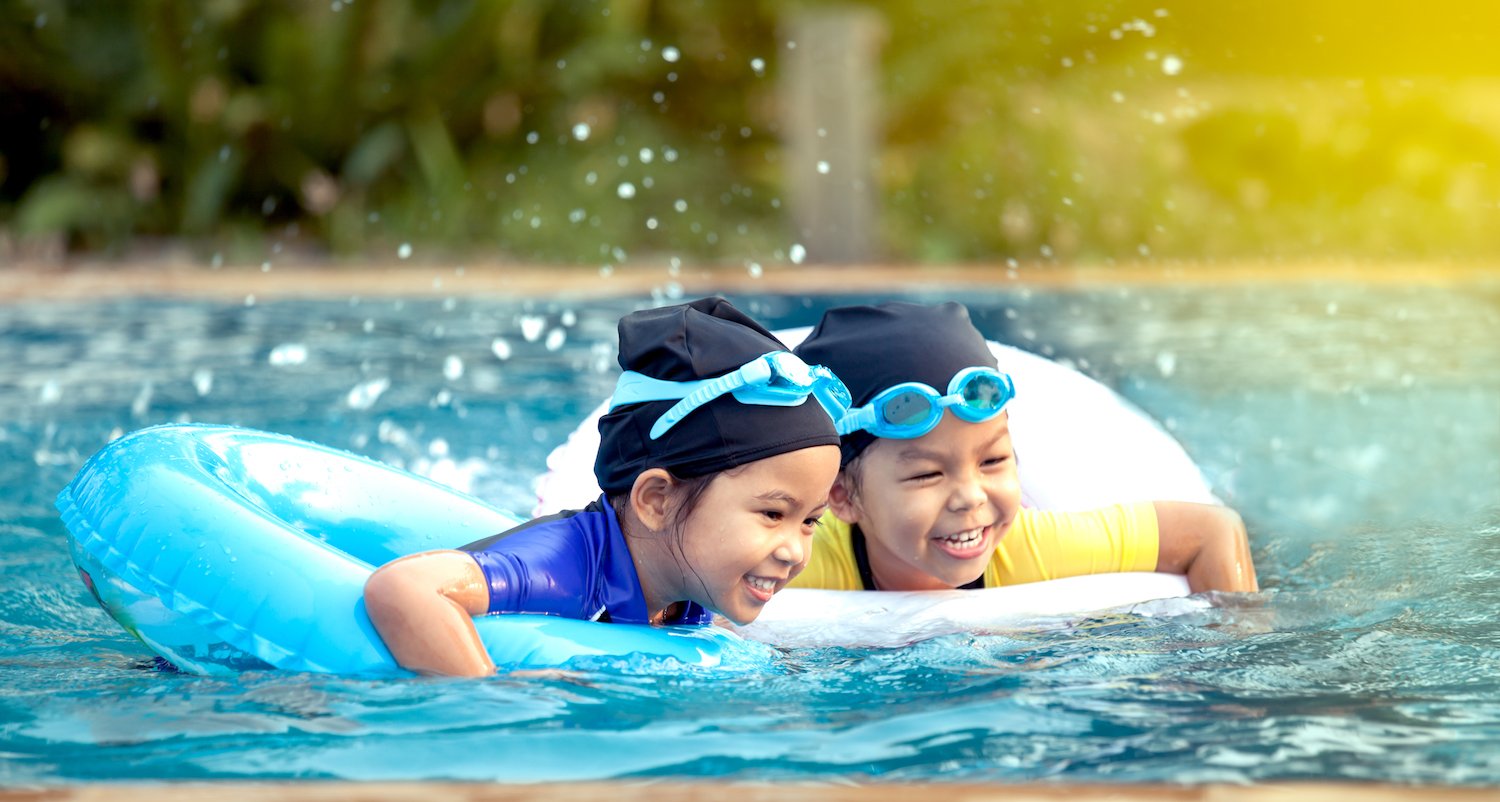 Granted, this speaks more of the residents if they pass such by-laws than the MC. But bear in mind that some condos simply have no such by-laws…and sometimes, there wouldn't be if not for one person on the MC deciding there should be, and initiating this firestorm.
Just be glad none of our politicians have said something stupid like: "Let's vote on whether work pass holders should be allowed to use public pools".
Possibility #5: Visitors and tourists would shun Singapore
If the folks at People's Park Complex were manning our borders, every other visitor to Singapore would probably have to undergo a strip search.
You see, the Chinatown condo was in the news for enforcing some draconian rules last August. Tenants waiting for their access cards to be processed were turned away repeatedly despite explaning their situations.
One tenant was turned away three days in a row, while another was allegedly treated like a "criminal".
Delivery men, part-time cleaners, and tuition teachers also had problems getting in. Again, this was in the year 2019, significantly after the invention of the telephone.
There was even a rule where units would be "blackmarked", if a visitor stays for more than two hours. Because we all know nothing suspicious can happen in under two hours; criminals always take two or more hours to finish what they're doing.
Here's the kicker: No overnight residents are allowed, not even a relative. A resident told Today newspaper that the condo has turned into a "prison".
Perhaps the place should be renamed Anti-people's Park Complex.
Anyway, this isn't the only condo with trust issues. Scattered across Singapore are a handful of condos with the most bizarre bureaucratic procedures; from having to declare all the items you're cooking at the BBQ pit, to having to produce an access card for every one walking in—yes, even your two-year old who's in the stroller.
So if you think some government bodies are inefficient, we'll tell you right now: HDB is the pinnacle of efficiency compared to some MCs.
What else could happen if condo managements ruled Singapore? Share your thoughts with us in the comments below!
If you liked this article, 99.co recommends 4 ugliest 'condo MCST vs resident' fights in Singapore history and How to resolve a dispute with your condo management/MCST
Looking for a property? Find the home of your dreams today on Singapore's most intelligent property portal 99.co! You can also access a wide range of tools to calculate your down payments and loan repayments, to make an informed purchase.