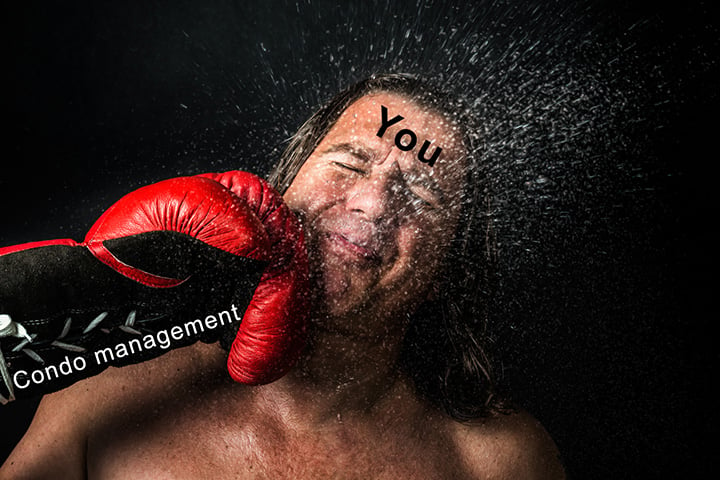 We get it, sometimes condo residents get frustrated at their management corporation (MCST), and vice versa. Most time these conflicts result in a bunch of angry emails, questionable legal threats, and a lot of eye injuries (from eyeballs rolled so far back they get stuck). Once in a while, however, disputes between condo MCST and residents escalate and become so ridiculous they make it to the news, such as these epic incidents:
Mandarin Gardens fights itself until literally everyone gives up
Back in 2008, Mandarin Gardens was the site of a major showdown. We're giving you this link because the one at Channel NewsAsia has since been taken down; this is the replicated news report.
In that year, two major things happened. First, the Global Financial Crisis, brought about by Americans mistakenly believed that mortgage payments were optional. Second, the resulting collapse saw the US Federal Reserve reduce interest rates to zero, which made Singaporean mortgages crazy cheap. (We're not kidding about "cheap". At one point the SOR, or Swap Offer Rate, fell so low, it was in negative territory. If not for a minimum rate clause, the banks would have had to pay you for taking a home loan).
Anyway, this led to a property fever. Mandarin Gardens, which was built in 1986 and getting a little old, had en bloc potential. The residents who really wanted an en bloc sale formed a proxy collective sales committee, and had a really good idea as to how to make the sale go through.
That idea was to have a frank discussion with the residents to arrive at a consensus in a mature way — said no one ever.
Instead, the proxy committee decided that there was a shortcut to making the en bloc sale go through if they all collaborated to turn Mandarin Gardens into the garbage dump of the East. Then, no one would want to live there and residents would be compelled to accept an en bloc offer — problem solved.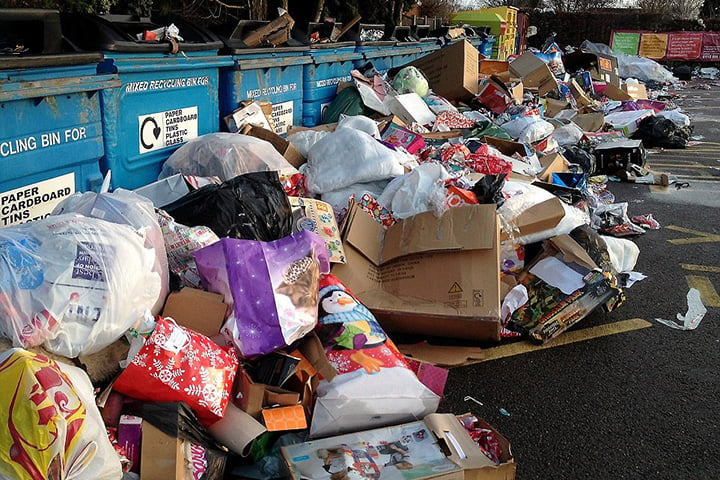 To pull this off, the proxy committee tried to convince everyone that the maintenance fee charged by the condo management was too high, and should be reduced. The conniving group of residents then went around collecting votes.
It was no small reduction in maintenance fee. In fact, it was to be cut from $300,000 to $50,000. And the proxy committee argued — with a straight face — that reducing maintenance to one-sixth of the norm wasn't a plan to drive the place to ruin. In response, the condo MCST resigned en masse, leaving the estate with zero management. During this time, approvals for upgrading and maintenance didn't happen as there was no one to approve them — the condo really did start turning into a dump.
Later on, the proxy committee gave up on the en bloc attempt, not before proving to everyone how selfish and obnoxious they were.
TL;DR: A bunch of people tried to turn their own home into a rubbish dump to force a sale, and succeeded in doing everything except making the sale.
A condo MCST decides it's okay for kids to risk death
Back in 2015, the Strata Titles Board made an important decision to prioritise the safety of children over preserving the aesthetics of a condo facade. You see, over in One North Residences, a family had a potentially deadly problem. Their four-year-old daughter was seen trying to climb the balcony home on the 13th floor. Just to be clear, here's what the balconies look like (notice the louvres on the right end of the balcony that look like they're made for climbing).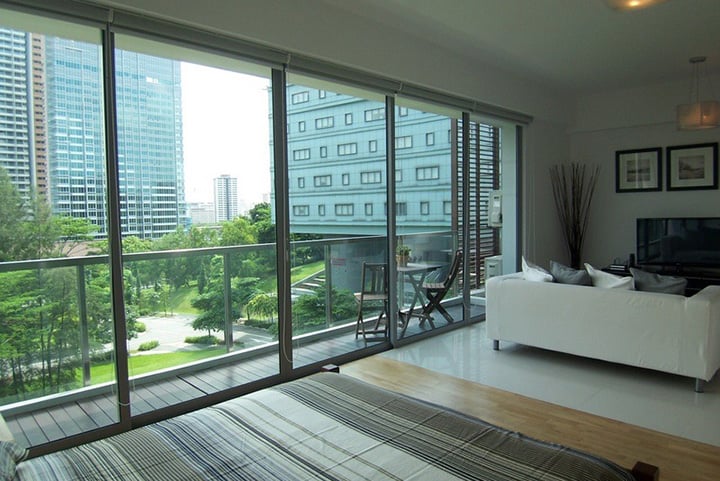 When the concerned family asked the condo MSCT for permission to install a safety grille on the balcony, it was flat out rejected. Their stand was that the family was allowed to set up a grille in the living room that would block access to the balcony, but no way could they, or anyone else, put grilles on that exquisite balcony as doing so would affect the condo facade's aesthetics.
Well, if there's one thing that overrides the safety of children, we suppose it's keeping glass and concrete buildings uniform (as if a valuer will look at the condo and insist the property value has been destroyed by balcony grilles). The condo management turned down the family's request for permission twice, before the family finally appealed/complained to the Strata Titles Board. Fortunately, common sense prevailed as the Board overruled the condo MCST.
TL;DR: To maintain the aesthetics of the building facade, a condo's management had forbade owners to install safety grilles in their balconies — not even to ensure their childrens' safety.
A condo MCST finds inspiration… from debt collectors
[The original clip in The New Paper has vanished, but it dates back to 2010, and this link reproduces it.]
Plenty of condo management corporations have issues with late-paying residents; maintenance fees aren't cheap in a condo. The usual methods around it are charging interest, sending threatening legal letters, or outright guilt-tripping the resident ("Hey, is that a new wide-screen TV? We'll just tell the cleaner with two children she won't be paid because you need that. Enjoy your Christmas. Her children won't".)
But the condo MSCT of Castle Green went one big step further. The condo managing agent straight up plastered the names of people who owed money — along with the amounts owed — on notice boards all around the condo. The justification was that such a method "worked in other condos".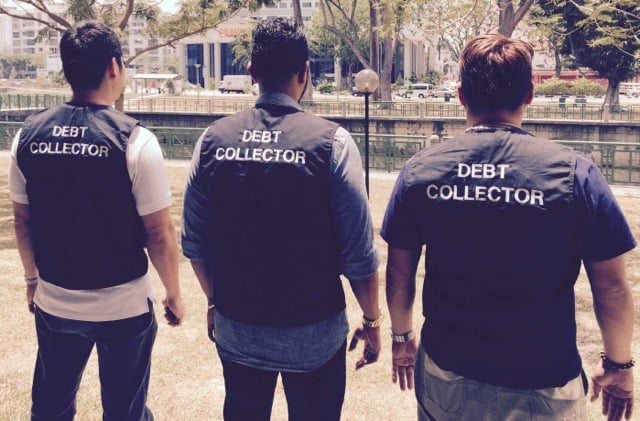 Now, before you decide these residents all deserved to be shamed, bear in mind these mitigating factors. One of the residents never even lived there — she was divorced, and her husband was the one who agreed to make payments (but did not). Another resident claimed he never even got any letters or invoices, barring a last-minute reminder.
On top of all this, condos typically charge a high interest rate for late payment, ranging from 10 to 15% per year. It's not uncommon for some owners to just accept the interest rate, and pay a month or two later. It happens all the time, such as when landlords have problem tenants who haven't paid up.
So, most management corporations accept that late payments do occur and work with the residents. While there's perhaps some hidden merit in a gung-ho, adversarial style of condo management, we all know how well things turn out if you get aggressive with people who have the power to fire you.
TL;DR: Condo management deploys loan shark style tactics to name and shame residents who defaulted on their maintenance fees.
A management committee decides to sue its own residents… using estate funds
This is a recent case. In 2017, the Neptune Court management committee was ordered to refund $420,000 to the condo's estate fund after it was ruled to have "misspent" the sun of money by launching a failed lawsuit. Here's the twist: the money was used to sue its own residents.
You see, the committee was trying to get the estate privatised in 2012 by buying land and common areas from the Ministry of Finance. In response, 26 residents put up questions for the committee regarding this ahead of the Annual General Meeting (AGM). The committee took offence at the phrasing of these questions, and promptly decided to sue the group of residents. These were the questions:
Who would be responsible for paying for that land, and

Would residents please give their considerations on the income and expenditures for the budget that year, and the following year
Now look closely at those questions, and see if you can spot where they're defamatory or offensive. No? That's because spotting the defamatory part is like trying to see one of those Magic Eye pictures, except you're also blind while you're trying. We certainly couldn't see it; neither did the High Court, apparently, because it ruled there was no defamatory meaning.
In any case, the management committee also decided that it was a good idea to pay for the lawsuit's legal expenses using the estate's funds and do so without going through the due process of an internal vote. They also sneakily decided to park the legal costs of $427,700 under "privatisation fees". Now it has to pay $420,000 back, by hook or by crook.
Perhaps the surprisingly (or unsurprisingly), the outgoing president of the wretched committee told the Straits Times that the decision to sue was to "protect the committee's integrity" and "not for personal reason". Right.
TL;DR: A management committee decided to sue its residents for defamation using estate funds, failed miserably, and is ordered to pay the funds back.
Know of any other epic condo MCST vs resident disputes? Tell us in the comments section or on our Facebook community page.
If you found this article helpful, 99.co recommends Condo management: The most underrated cause of selling at a loss and Freehold vs leasehold condos – Which is the best choice?
Looking for a property? Find your dream home on Singapore's largest property portal 99.co!