Whilst River Valley Road and its surroundings don't immediately pop into your head when you think of convenient places to live in, there's something to be said about this area's laid-back and tranquil nature. Less hustle and bustle, more space and serenity – that's River Valley in a nutshell. But when it comes to dining spots, this neighbourhood is by no means limited in its offerings – it can certainly hold its own with other centrally located districts. Read on for some of our top property picks within UE Square, and around the general vicinity of River Valley Road, as well as the eateries you can find.
Dining options along River Valley Road:
Okinawa Dining @ MS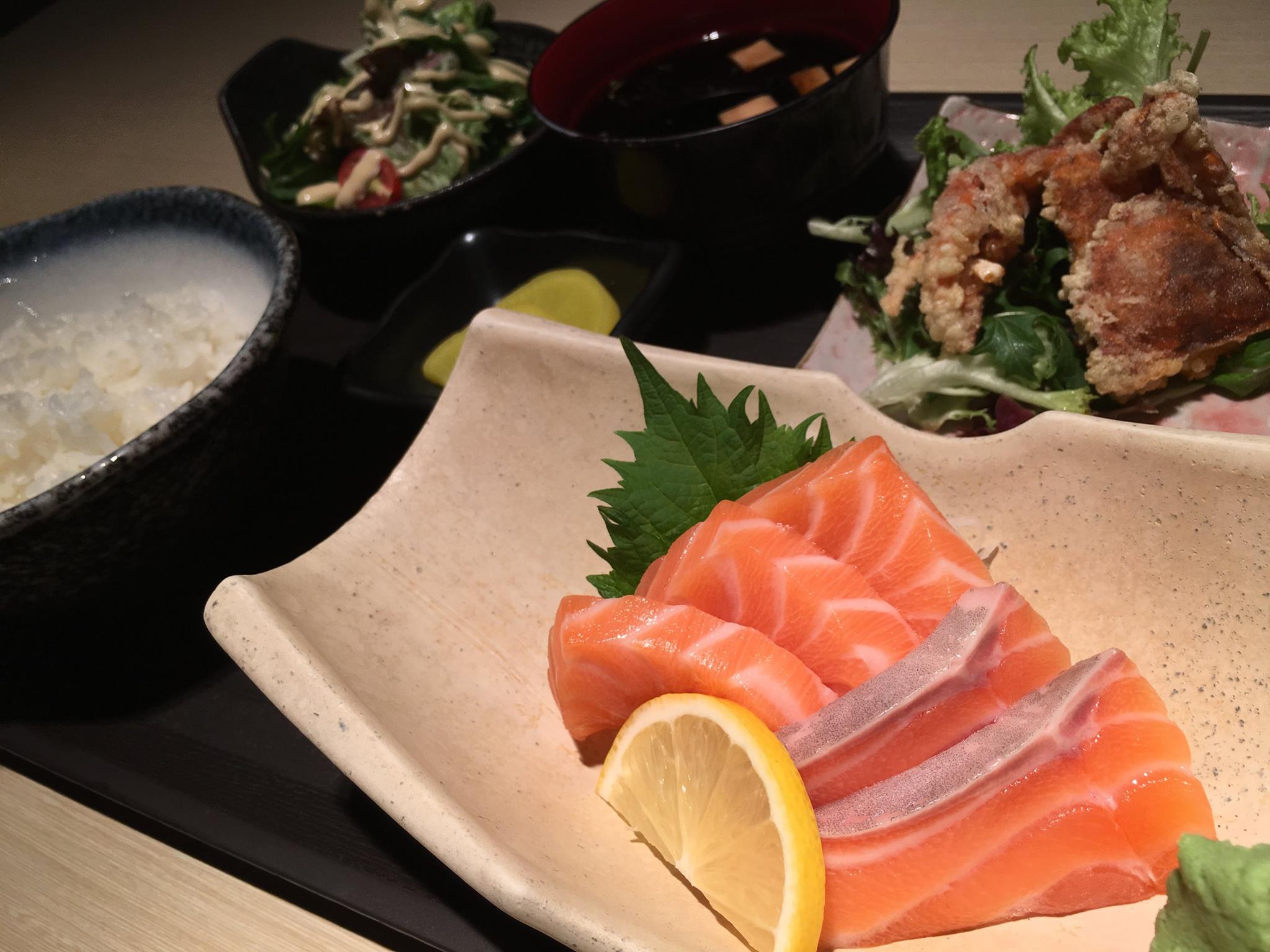 If you've ever been to Japan, you'll know that Japanese food differs largely from region to region. Hokkaido counts ramen as one of its specialties, Osaka is famous for its okonomiyaki, and you can't visit Okinawa without trying its soba and champuru (read: stir-fry) dishes. If you want to save on your airfare, simply head down to Okinawa Dining at UE Square, where you'll be able to sample all the regional specialties that Okinawa has to offer without leaving our sunny little island.
For a special occasion (or if you're just really hungry), go for the Okinawa Course ($78), which is a 7-course meal that will take you straight to culinary heaven. This consists of Zakuzaku Chicken Salad, Kokuto Sukiyaki or Tsukada Original Kare Nabe (we recommend the latter – it's a spicy pork steamboat with collagen stock soup), Kubuirichi (a seaweed and pork dish), Goya Champuru, Okinawa soba or yakisoba, and dessert. Come with an empty stomach – we gurantee you'll be stuffed to the brim by the end of your meal!

Chikuyotei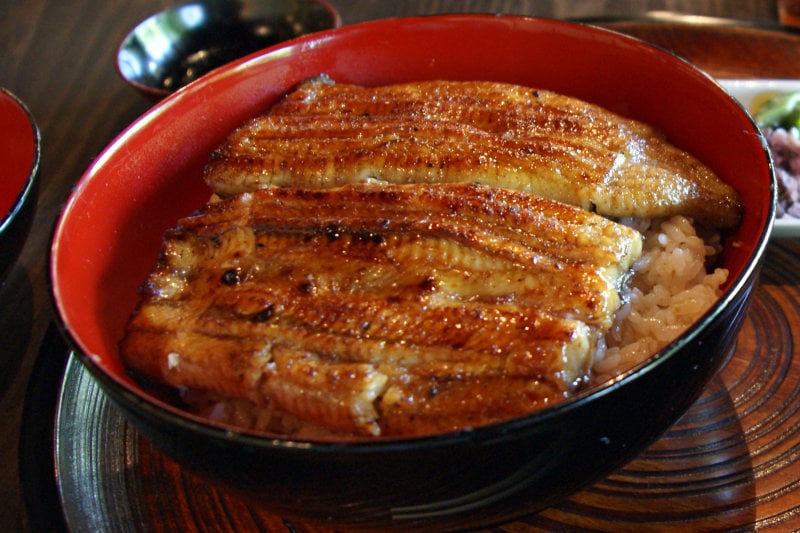 Chikuyotei is a fine-dining restaurant which originated from Japan in 1851, and started operations in Singapore in 1992. Both its outlets at Intercontinental Singapore and UE Square use the same traditional recipes from the original Japanese restaurant – we're talking about a legendary unagi sauce which is made from a 100-year-old recipe!
To get the most bang out of your buck, go for Chikuyotei's lunch sets – such as their Unagi Kabayaki, which is priced at $38 for a half portion, $68 for a full portion, and $98 for an upsized portion. This includes your standard appetiser (varies from day-to-day depending on the ingredients on hand), salad with homemade dressing, chawanmushi, pickles, eel liver soup or clear soup, and homemade dessert, with the highlight of the meal being the Kabayaki (broiled eel with sauce), which comes with a side of rice.

Bistecca Tuscan Steakhouse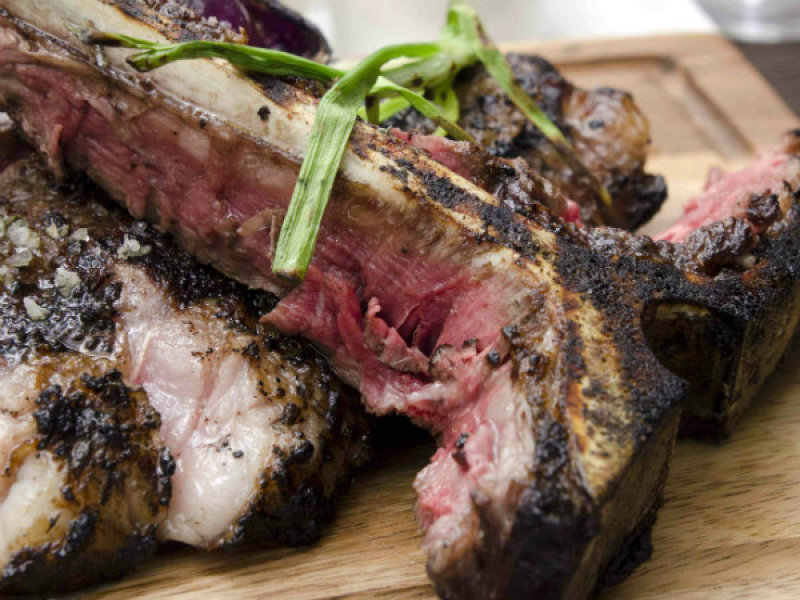 We can never resist a good steak, especially when it's from Bistecca Tuscan, a steakhouse which specialises in Fiorentina-style thick-cut T-bone steaks which are chargrilled over a roaring wood fire. When you've got steaks this high quality, you don't want to overwhelm them with too many condiments. This is why Bistecca sticks to basic salt and extra virgin olive oil as seasoning for its steaks. Come with your friends who are equally appreciative of steaks, and order their 1.1 kg Fiorentina ($188) to share. This is a beautifully marbled slab of Wagyu Holstein 420 Days Grain Fed steak; mark our words, once you've tried this, nothing else will come close in comparison.

The Tavern Pub and Restaurant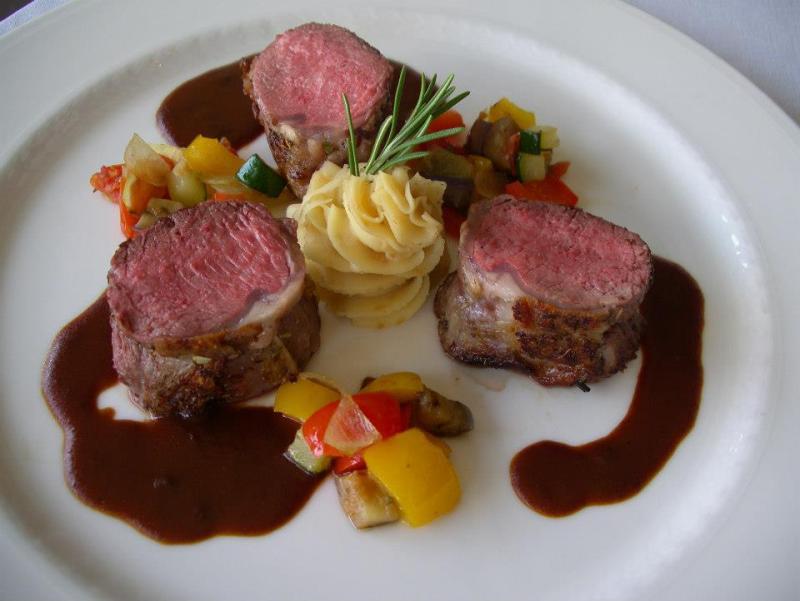 Food options at The Tavern Pub and Restaurant along River Valley Road don't come cheap – but with the amazing table side service and exceptional food they dole out, we'd say it's worth the money. For starters, go for their signature Raclette Cheese with Air Dried Beef ($19.50), which is full-bodied and flavourful. For your main course, the Australian grain-fed ribeye steak ($45 per 100g) has won the restaurant rave reviews. Alternatively, we hear that the Lamb Shank ($36) is also impeccably done and has a near melt-in-your-mouth texture. Remember to save space for dessert – you'll definitely want to try the Crepes Suzette with Vanilla Ice Cream ($36 for 2 pax), which will be flambéed in front of you for an experience unlike any other.

Feng Ji Chicken Rice
Chicken rice is one of Singapore's iconic dishes – and whilst you can find it in literally every single food court, coffee shop or hawker centre in Singapore, not all chicken rice stalls are made equal. Tian Tian and Boon Tong Kee, for example, are obviously some of the better- known brands in Singapore; Feng Ji Chicken Rice is another eatery offering a better than average rendition of this classic local dish. At Feng Ji, an ala carte chicken rice dish costs $4.90, if you're dining with friends, get the half chicken ($13.80) and order several bowls of rice to share. Expect tender chicken, fluffy, fragrant rice that's not too oily, and a deliciously tangy and spicy chilli that you won't be able to stop reaching for.

Fallen in love with the myriad of great F&B outlets along River Valley Road? We move on now to check out the residential options you have in the vicinity.
Residential options along River Valley Road:
Average rental price: $5.80 psf, average selling price: $2,066.9 psf
Units at Vivace condominium don't come cheap – but like they say, you get the quality that you pay for. Sleek design aside, each apartment comes equipped with a Gateman digital door locking system (no more fumbling around with your keys!) as well as the One Touch Scene Control Clipsal lighting system.
Average rental price: $5.80 psf, average selling price: $2,063.5 psf
RV Point is a relatively small condominium with just 36 residential and 9 commercial units, but they've managed to squeeze in a compact pool and gym for the convenience of their residents. For groceries and other necessities, UE Square is just 2 minutes away by foot.
Average rental price: $6 psf, average selling price: $1,935.5 psf
Another option in the area is Robertson Edge, a 999-year leasehold condominium with a covered carpark, swimming pool, and jacuzzi facilities. The nearest MRT station to Robertson Edge is Somerset MRT; there's also Robertson Walk and UE Square, which are located within walking distance.
Average rental price: $4.89 psf, average selling price: $1,785.3 psf
For those who feel more comfortable in the water than on land, The Wharf Residence comes with a lap pool, spa pool, and a swimming pool. At this 999-year leasehold condominium, there's also BBQ pits and a sky terrace where you can spend some quality time with your family and friends.
Average rental price: $5.50 psf, average selling price: $1,557.5 psf
Oxley Edge is a freehold mixed development which comprises of both residential units and commercial shops.
Average rental price: $4.60 psf, average selling price: $1,862.8 psf
Comprising of 187 units over 14 levels, The Imperial is located near both Somerset and Dhoby Ghaut MRT stations. This property is highly popular with expats, and it takes only 10 minutes by car or 15 minutes by public transport to get to the CBD from The Imperial.
Average rental price: $4.50 psf, average selling price: $1,228.6 psf
Gambier Court is a cozy condominium which comprises of only 23 units. Because Gambier Court was completed in 1999, it isn't the newest of properties; however, this is still an attractive option for those who want to live in this area, but don't want to pay top dollar for a spanking new development.
Average rental price: $3.30 psf, average selling price: $1,440.7 psf
Designed to offer River Valley Road residents a "Mediterranean allure", Aspen Heights is a 999-year leasehold condominium that is just 12 minutes away from Somerset MRT Station by foot. Within the compounds, you'll find plenty of lush greenery and waterfalls; it's also said that many units offer a clear view of the Marina Bay Sands!
If you found this article useful, 99.co recommends East Region of Singapore: the best neighbourhoods for you and Discover Toa Payoh, Singapore's second oldest satellite town.
Find the home of your dreams today at Singapore's largest property portal 99.co!

This article was brought to you by HungryGoWhere and 99.co.
HungryGoWhere is the leading pioneer in the food scene since 2007. We have been serving the needs of millions of food lover's monthly by helping them get the food they crave. Our food news, stories, reviews, and our millions of readers' contributions have helped many merchants grow their businesses. HungryGoWhere has also been serving the needs of merchants by creating extensive tools such as marketing campaigns, reservations, table management, queue management, takeaway tools to help them increase revenue and reduce cost – two main components of a business' success.