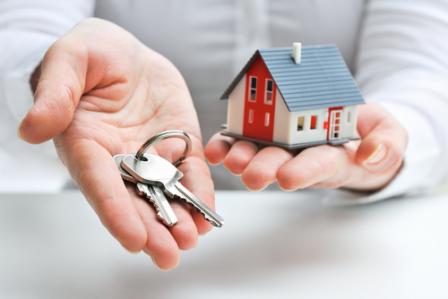 Selling a home can be one of the most stressful and exhausting times of a person's life, especially if the home stays on the market longer than anticipated.
While there's no definitive guide to selling your home, here are a few things that you should avoid so you can get the best price on your home, and move on to the next adventure in your life.
Undervaluing or Overvaluing Your Home
Setting the right price is key to a successful sale. To do this accurately, you can't simply go with a gut feel of what you think your home is worth.
You need to be cognizant of the type of market that you're in, as well as the recent transaction prices of comparable homes in or around your neighbourhood and peg your price accordingly. The Urban Redevelopment Authority and Housing Development Board both offer homeowners online tools to check out the prices of recent property transactions, so be sure to start there before you settle on a price.
In a soft market like the one we're experiencing now, overvaluing your home is practically a death sentence to the possibility of a sale. If matching the price of neighbouring homes means taking a loss compared to what you paid, it's a hit you'll have to take. Otherwise, consider holding off on the sale until the market gets better.
Expecting to Get Your Asking Price
Let's face it. This is Singapore, and the 'kiasu' gene runs strong in us. While you may have spent hours coming up with an accurate, well-reasoned asking price, buyers will no doubt come looking to negotiate your price down.
That's why you need to be prepared to play the negotiating game. Make sure that your listed price is reasonable enough not to scare off  potential buyers, but still leaves you a little wiggle room for negotiations.
One of the biggest mistakes that sellers make is to forget to dress their home for success. Much like a first date, you need to put your best foot forward when showing your home to potential buyers.
This means not only cleaning up your home before a visit, you also need to dispose or put away in storage any unnecessary clutter in your home, including your extensive bobblehead collection, and that adorable framed photograph of your second cousin's nephew's best friend.
The less cluttered your home is, the more spacious it appears to be in your buyer's eye, so do your best to purge your home of any personal or unnecessary items. Bonus points if you can store them outside of the home, rather than jam them into your closets – doing this makes your closets look smaller and might turn away potential buyers.
Staging your home also means presenting the buyer with a clean slate. No matter how great you personally find 70s bohemian chic to be, your buyer may not. So try to keep your home as neutral as possible, so the buyer can imagine for themselves how they want the home to be.
Not Carrying Out Repairs Before Showing Your Home
Make sure that you carry out any repairs that the home needs before you show the house. A loose cupboard or floor tile might be just a minor inconvenience to you, but in a competitive market like today's, it could easily put a potential buyer off of your home.
The worst thing you could do is to try and hide the defect as well. While convenient for you, if uncovered it can undermine the trust between you and the buyer, and leave him wondering what else is wrong with the house that they just haven't caught.
Not Even Considering Hiring an Agent
We get it. Hiring an agent means eating into the profits from your sale, and nobody wants that.
However, you need to bear in mind that a home sale can take upwards of 6 months, during which time you'll have to field questions from potential buyers, arrange and be present for viewings, as well as take care of the paperwork for the sale once it eventually happens.
A home sale is almost akin to having a part-time job on the side, so if your schedule is too full to accommodate this, you should seriously consider hiring an agent to represent you. Otherwise, a lapse in communications between you and potential buyers, or not being available at a convenient time for them, might mean you lose out on a potential sale.
The other upside to having an agent is having someone else deal with the awkwardness of negotiating for you!
Underestimating the Power of Listing Photos
Selling your home nowadays is almost like being on Tinder: you need to have a great profile picture if you want to have potential buyers swiping right on your listing.
The pictures you put up of your home is the first impression and connection that potential buyers will have of your home, so if you put up good pictures of your home, this can bring more potential buyers into your home, upping your chances of getting a good bid.
Make sure you've cleaned up and decluttered your home before you take your pictures. Also, try taking your pictures in day when the lighting is best.
Selling a home is stressful, but here's hoping these tips can make your life just a little bit easier.
Have any other tips to share? Feel free to leave them in our comments section below!