With all the news about HDB flats selling for a million dollars over the past few years, you might be wondering if you can sell your property way above the price you bought it for. Is there a way to increase the property value, especially if it's not in a popular location? 
Factors like location, age, orientation, floor area and floor level determine the value of a property. While these factors are fixed, there are two things that you can change: the exterior and interior of your property. 
When it comes to buying a property, the first impression is the most important. How your house looks can make or break a deal. 
A renovation may help you get a high valuation, but chances are, you won't be able to recover the costs. And it's going to be a waste if the buyer ends up renovating the whole place and replacing everything you've done up for the property. 
The good news is that you won't have to do a full-blown renovation to increase your property value. All you have to do is touch up on the flaws that can be seen to make your property more presentable. 
1. Do a spring cleaning
Things like dirty walls, stained cushions, rusty appliances and greasy cooker hobs can make the house look older than it is. They give the impression that it's in poor condition as well, making it even harder for potential buyers to imagine living in it. 
Spring cleaning is probably the simplest way to increase the property value of your house. Besides the usual wiping, sweeping and mopping, you might want to scrub all the oil stains and grime. 
There may be overlooked spots during your regular clean-ups, so you may want to consider hiring a cleaner to deep clean your house. 
2. Declutter
Don't forget to do a Marie Kondo too. Get rid of the things that don't spark joy, like the worn-out carpet or the broken cabinet. 
One main purpose of house-viewing is for the potential buyer to imagine how it's like to live in the house. Too much clutter in the home can distort its interior and make it feel stuffy. 
Decluttering can give your property a more spacious and minimalist look. 
3. Upgrade your kitchen
How the kitchen looks is a main factor influencing the property value, since it's pretty expensive to do an overhaul. 
Instead of focusing on aesthetics, keep it functional. Make it look well-maintained. 
If your property is old, consider replacing the cabinet doors and handles for an updated look. You might want to change the taps and appliances such as the stove and cooker hood as well. 
Whichever you're replacing, ensure they all match with each other. 
4. Refresh your bathrooms 
As the bathrooms are going to be used frequently, buyers pay more attention to them as well. They're also where most of the renovation expenses go towards. 
You don't necessarily need to renovate the whole bathroom, but you might want to replace the old pipes, taps and showerheads, especially if they're rusty.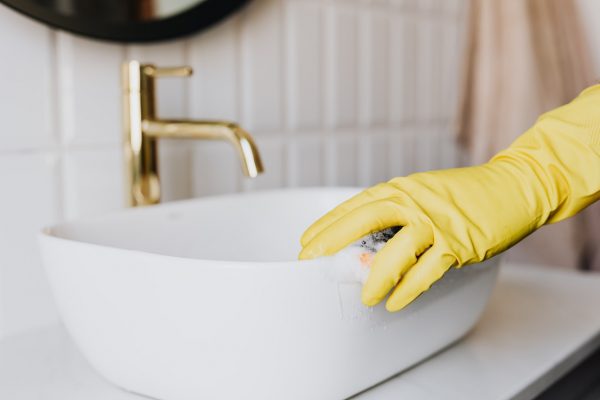 It can also be as simple as cleaning the grime off the sinks and grouting the tiles. 
5. Fix the plumbing
Ensure that your property doesn't have any choked pipes. Check the water pressure of the taps, and if the water heater works as well. 
You don't want any potential buyers pointing out these defects to lower the asking price. 
6. Fix any water leakages
Whether they're found under the sink or on the ceiling, they look unsightly. Plus, leaks are a cause of high water bills. 
If you have any water leakages, be sure to call the plumber before putting up your property for sale. Fixing these leakages helps to make the house look like it's kept in good condition. 
7. Replace old light fixtures
This is another way to increase the value of your property, especially if your light fittings are outdated. Opt for something that's more in trend and complement other parts of the house. 
Otherwise, consider changing to LED light bulbs. Not only are they energy-efficient, but they also make the house look brighter. 
8. Remove the wallpapers
Wallpapers are a thing of the past. Even if you feel that the design is nice, not everyone can appreciate them. Some might even find them tacky and visually distracting. Instead, paint the walls to give your interior a new look. 
9. Paint the walls and ceilings 
If you've never repainted your property before, it's time to give it a fresh coat of paint. Whether you live in it or not, the colours of the wall might have faded over the years. You might even find some discolouration on the ceiling. 
Painting your walls and ceilings can work wonders, making an old home look as good as new and increase your property value. 
Give your property a welcoming look by painting it with light, neutral colours such as cream or beige. Neutral colours make the room look brighter and spacious, and appeal to buyers of all ages. They also help the buyer envision how their new home will look like with their furniture and belongings in place. 
Plus, neutral colours complement well with any design. 
10. Put up day curtains
Another way to create a bright and inviting atmosphere is to install day curtains. These are usually made of sheer fabric and allow just enough sunlight to pass through, while reducing the glare. 
11. Check the flooring
When people go for house-viewing, one of the main things they take into account is the flooring. Having damaged flooring is another cost for them, and another reason for them to ask for a lower selling price. 
So ensure that your flooring isn't damaged or uneven. If it's severely scratched, you may want to replace it. An affordable flooring option is laminate flooring. 
12. Deodorise your property
One of the biggest turn-offs for buyers is odour. It can be cigarette smoke, pet smell or even cooking odour. You might have gotten used to them, but these can make the buyer reconsider their options. 
Easy ways to remove the smell include deep cleaning the house, installing a dehumidifier and opening the windows to ventilate the room. 
13. Tidy up the greenery
If it's a landed property with a garden, don't leave out the landscaping. It can be as simple as trimming the grass and any overgrown plants. 
After all, the garden will be one of the first things the buyer will look at, so you'll want to give the impression that the whole house is in good condition.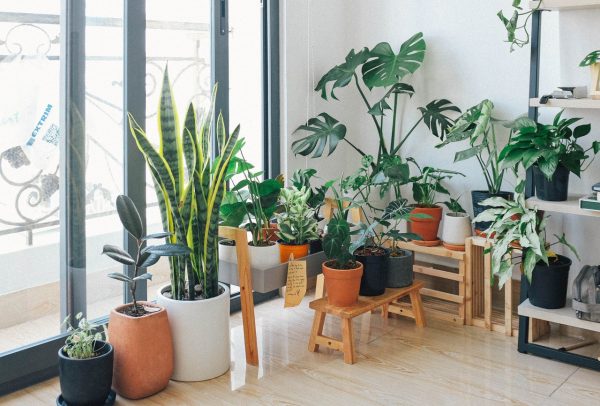 Or if your property is an HDB flat or condo, be sure to tidy up any plants you may have. 
14. Fix any other defects
Inspect every nook and cranny of the house and fix any visible defects you may find. These include little things like door hinges and locks, as they can also affect the value of your property. 
Ensure that the main door looks presentable and can be opened smoothly. It's also the first thing that buyers look out for during house-viewing. 
15. Reduce personal touches
Maybe you love neon colours, so you've painted your walls neon and put up some neon signs. But not everyone can appreciate it. 
Different people have different tastes and preferences. And sometimes less is more. Try to keep the interior as versatile as possible to appeal to a wide range of people. With more buyers interested in your property, they're more willing to fork out a higher price as well. 
In short, you don't have to break the bank to renovate your property before selling it. But if your property is old and requires minor repairs, you should do some touch-ups before listing it for sale to make it more attractive for buyers. 
If you found this article helpful, 99.co recommends Should Singapore Homeowners Renovate Before Selling? and 8 home size hacks – making small spaces look bigger. 
Looking for a property to buy or rent? Find your dream home on Singapore's largest property portal 99.co!
Looking for a property?
Find the home of your dreams today on Singapore's fastest-growing property portal 99.co! If you would like to estimate the potential value of your property, check out 99.co's Property Value Tool for free. Also, don't forget to join our Facebook community page or Telegram chat group! Meanwhile, if you have an interesting property-related story to share with us, drop us a message here — and we'll review it and get back to you.
Note that this content may be reproduced in edited form on our content partner sites. They include AsiaOne and Yahoo South-East Asia but are not limited to these.