In a nutshell, home staging refers to the act of sprucing up a home and making it more desirable for potential viewers. While home staging wasn't huge when we first wrote about it back in 2016, Singaporean home sellers and their property agents are increasingly warming up to this practice.
Why the sudden interest in home staging? Well, given the new property cooling measures including higher ABSD rates and tighter loan limits, demand for property in Singapore is poised to cool. Homeowners who want to sell or rent out their properties without having to drop their asking price must stand out. With this in mind, home staging could make the difference between a profit or a loss, or a vacancy versus a rented out apartment.
If you're new to this whole home staging thing, here are five handy tips that'll help you make an impression on potential buyers:
Avoid putting your life on show
You might really love your wedding photos or snaps of your beloved child, but it might not be wisest to showcase them during property viewings. The same goes for candid polaroids of you and your BFFs that you've lined your walls and TV console with. If you have an excessive amount of religious fixtures or decorations put up, it might also work against you. (A discreet altar in the living room is fine.)
Remember: the goal is to get prospective buyers/tenants to fall in love with your space and visualise it as their home, something that is difficult for them to do when you've staked your claim so obviously. So, when preparing your home for viewings, be it for sale or whole-unit rental, consider putting your pictures and other obvious personal effects away — at least for the time being — to make sure your home appears as neutral as possible to the prospective buyer. Aim for impersonal but liveable, like a showflat.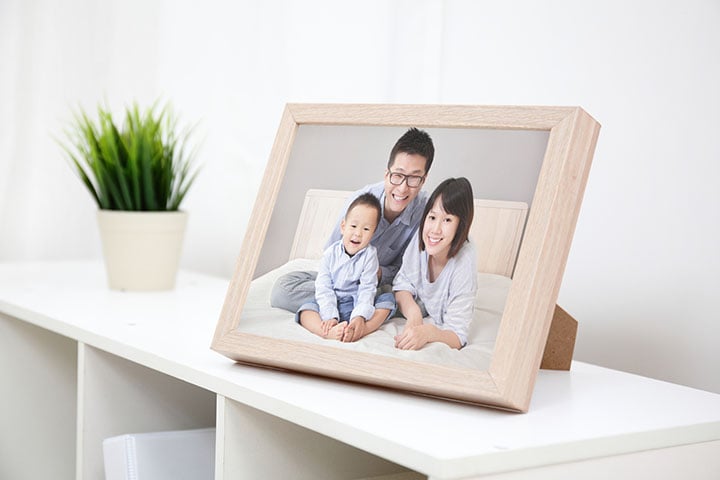 Be detail-oriented
You might not want to go through the hassle of repainting your walls, but there are several DIY quick fixes to instantly increase the appeal of your property. A vase of freshly-cut flowers in the living room or a basket of fruits on the dining table, for example, will go a long way in making your property feel more upmarket. Give dirty hobs or appliances a quick wipe-down, and if your shower curtains look like a science experiment, waste no time in replacing them.
Be ready to open up
We know many owners are uncomfortable with prospective buyers and tenants peering inside their storeroom, built-in closets or kitchen cabinets. But the truth is that the less the buyer/tenant sees, the less his/her unspoken questions will be answered (e.g. any signs of damage). And the more uncertainty there is, the less likely the prospective buyer or tenant will enter a bid.
So, make sure you're ready to open up every single room and wardrobe door to the buyer/tenant who's viewing your home. And instead of stuffing your wardrobe to the brim, for instance, try to leave at least 20% spare capacity. Otherwise, they'd get the impression that there won't be enough space for them as well if they choose to buy or rent your place.
Some agents have also told us that buyers and tenants dare not ask to open wardrobes and other enclosed spaces when the owner is present, for fear of coming across as rude. When this happens, they are less likely to sustain interest for that particular property. So, agents usually advise the owner to not be present during home viewings; just leave it to them work their magic.
Transform 'dead space'
Perhaps your hallway is longer than usual, or you have an awkward nook or alcove somewhere in your home. You don't want the prospective buyer to view this as wasted space. To remedy this, try putting up a bulletin board, shelves, or artwork to frame the space and direct lighting towards it if necessary. Doing so will not only help you eliminate a 'dead space', but give your home an additional, aesthetically pleasing plus point.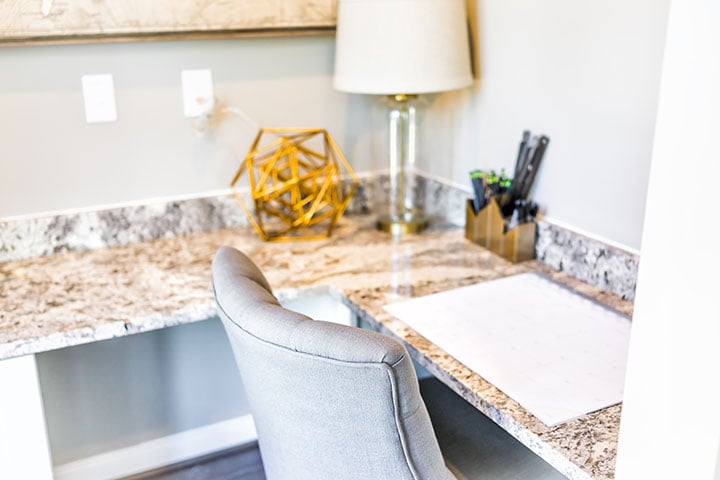 Don't forget what's outside
If you're staying in a condo or a HDB flat, you probably don't have much outdoor space to speak of. However, you should still make sure that whatever space that leads from the lift landing to your main gate/door is spick and span.
Dispose of any trash or old newspapers that you've left lying around, and make sure there aren't any stray pamphlets at your gate, and trim and neaten any plants you might have. If there's a faulty light at the corridor, get the management or town council to get it fixed. It's all about nailing that first impression!
Must I go through the hassle of home staging?
The thing with home staging is, if you don't do it, you're essentially making someone else's home look better. In a challenging property market post-cooling measures, home staging is what could set your property apart from your competitors and help you command a higher bid price that could more than compensate for any effort (time or money) spent in making these adjustments to your home.
The property I want to sell is empty, does home staging apply to me?
Yes! Empty homes are usually difficult to sell, primarily because it's difficult for prospective buyers and tenants to visualise how the place would look with furniture. But not to worry, your property agent can advise you on the most cost-effective means of home staging. Some realtors in Singapore also offer home staging services to their clients. Companies such as WTP Furniture Company also provide furniture rentals, although this can be an expensive option.
What are your view on home staging? Voice your thoughts in the comments section or on our Facebook community page.
If you found this article helpful, 99.co recommends Selling your property? Here's 5 weird things buyers look for and The 6 things every seller must avoid when selling their home
Looking for a property? Find the home of your dreams today at 99.co!