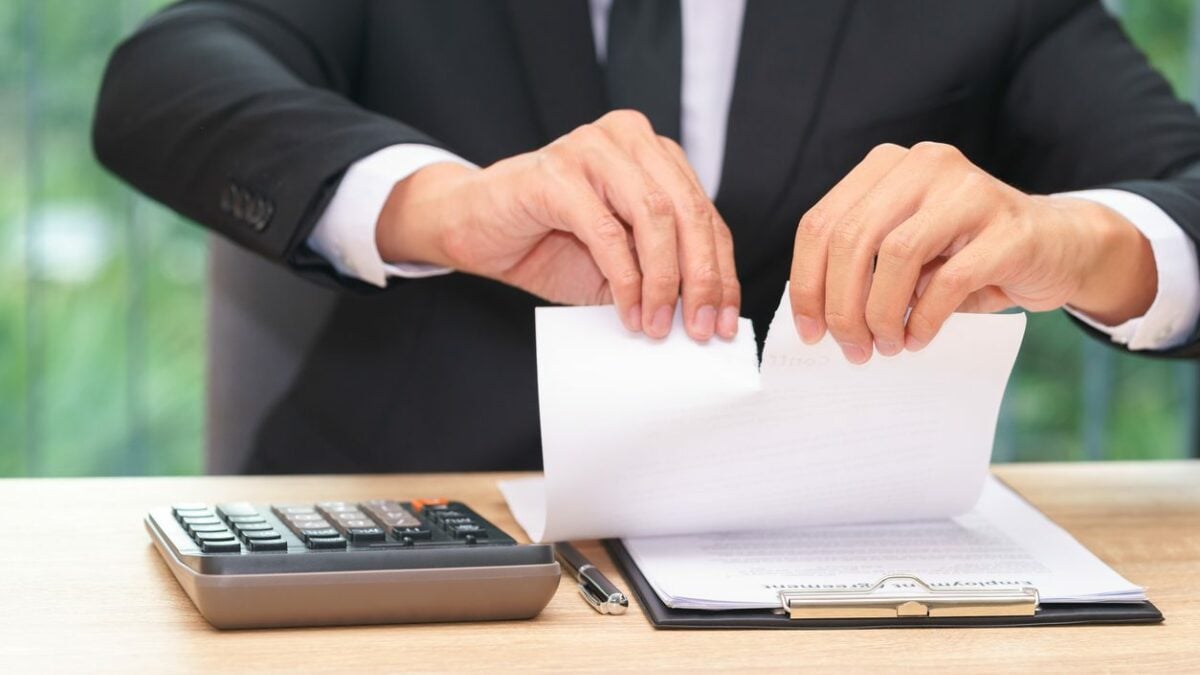 Being a real estate market watcher, we're constantly amazed at the number of bizarre things that can happen during a property sale. Each time, we'll say something like "this is truly the most suay (unfortunate)/weird thing that can happen; it's one in a million", only to witness that same thing happen about a few months later.
An example of this was the failed sale of a S$27 million Good Class Bungalow (GCB) by Hin Leong Group founder Lim Oon Kuin back in 2020, amid the firm's financial difficulties. The GCB was later put under a court-ordered asset freeze along with other assets of the Lim family, before it was sold for S$33.39 million in 2021.
If you're selling your property, here are the worst things than can happen to scupper the sale, especially if you're in a hurry. 
1. Terrible things can happen in a mere two weeks, after the OTP is signed
Say you're selling your house, and the buyer has secured the Option To Purchase (OTP). You have your 1% deposit, the rest is due in 14 days, and you're pretty sure nothing will go wrong in the span of two weeks, right?
The answer is a lot. Some buyers don't bother getting pre-approval from the bank, so they find out they can't get a bank loan only after they sign the OTP. Sometimes their income situation changes, such as getting retrenchment notices sometime within those two weeks.
In the case of the failed sale of the GCB in 2020, we don't have the specifics of the transaction. But given the profile of the seller, it does raise a question: Will the seller's business situation cause their sale to fall through?
There have been other cases—such as a seller facing bankruptcy—in which a deal has been called off even after an OTP is signed. Sometimes, buyers are worried that other creditors will come after the property, and legal entanglements may ensue (e.g. if they've bought the property, but then a creditor comes along and claims they have a right to it).
You may think buyers backing out isn't a problem for you, as you get to keep the deposit. But bear in mind it delays your sale.
For example, the seller may have a six-month time limit to get the Additional Buyer's Stamp Duty (ABSD) remission. When the buyers back out, it will leave an impossible window of just a month or a few weeks to find a new buyer. This becomes extremely important if the seller must offload the house to get the ABSD remission funds in order to avoid a bankruptcy declaration.
99.co tip for sellers:
For starters, some sellers and agents make it a point to ask if the buyer already has an In-Principle Approval (IPA); they may even refuse to work with buyers who don't. This is to avoid situations where the buyer secures the OTP, but then backs out because they can't get a loan.
Next, you need to work with your lawyer early if you're selling in the wake of financial situations such as litigation, liquidation of your business, or a similar situation. Your existing debts may cause buyers to be warned off your property by their own lawyers. Be open from the start; don't let your buyers realise this at the last minute, as alarm causes people to back out.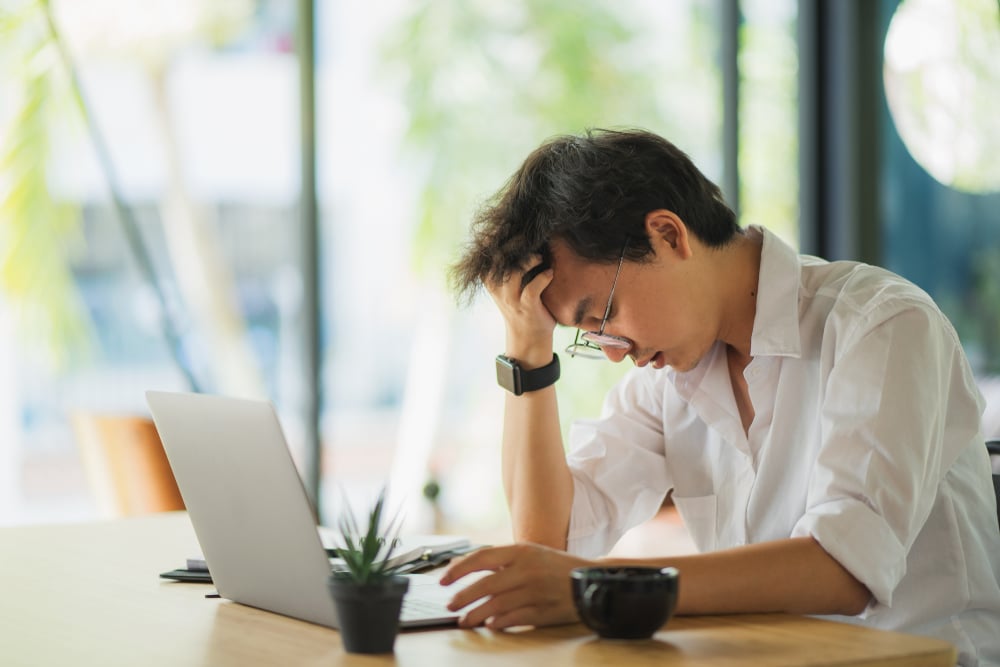 For less critical situations, one alternative you can consider is to give the buyer an extension of the OTP. This can work if the buyer just needs additional time, such as a few more weeks to secure a loan. Before you do this though, do speak to your property agent about the risks involved. We say there's risk because if you grant the extension, and the buyers still back out of the purchase in the end, you would have wasted even more time.
In any case, if the buyers seem fickle, it's probably better to stop dealing with them and find someone else than to offer OTP concessions.

2. You made a negative sale, and the bank interfered with the transaction
Negative sales happen when the sales proceeds don't cover your outstanding bank loan. For example, if your outstanding home loan amount is S$2 million inclusive of all the fees, interest, etc., but you transact at S$1.8 million, you'll need to top up the remaining S$200,000.
Failure to do this on time can result in the sale falling through, as the bank has the right to foreclose on your home first (it's the collateral for your home loan). This can set off a chain of events, such as the buyers then taking legal action against you as well, especially if you have already taken their option money, and now can't sell the property to them.
99.co tip for sellers:
This tends to happen more often in DIY transactions, as property agents will almost always alert you to this issue (for both buyer and seller).
If you absolutely must sell your property at a steep discount for some reason, call your bank first. They need to know that you'll be selling the property for less than you owe them, and that you'll make up the difference. They'll give you the details on when and how you need to pay all of this.
You should also be ready for the buyer's agent to make certain demands. In most cases, the buyer's agent will insist that the buyer's OTP deposit is made to their lawyer instead of you (so don't count on having that money until after the transaction goes through).
3. Negative cash proceeds after burning through your CPF
When you sell your property, you need to repay any amount that you used from your CPF accounts, inclusive of the 2.5% interest that it would have accumulated, back to your CPF account. For most Singaporeans, the CPF monies would mainly have been used for:
The initial down payment of the flat
Legal fees
Monthly loan repayment
For example, say you've used up around S$350,000 of your CPF money by the time you sell your flat. Inclusive of the 2.5% CPF interest, you're required to return around S$450,000 to your CPF. So if you sell your flat for just S$430,000, you'll end up with negative cash proceeds.
The good news is you don't have to "top it up"; you just return the S$430,000 to your CPF account. If it's any consolation, you can use this refunded CPF money to fund your next property purchase.
On the other hand, if you're in the middle of, say, upgrading to a condo, the lack of cash proceeds can cause a serious problem. For example, you may find that you lack sufficient funds for the cash portion of the down payment, which defeats your whole purpose of selling in the first place.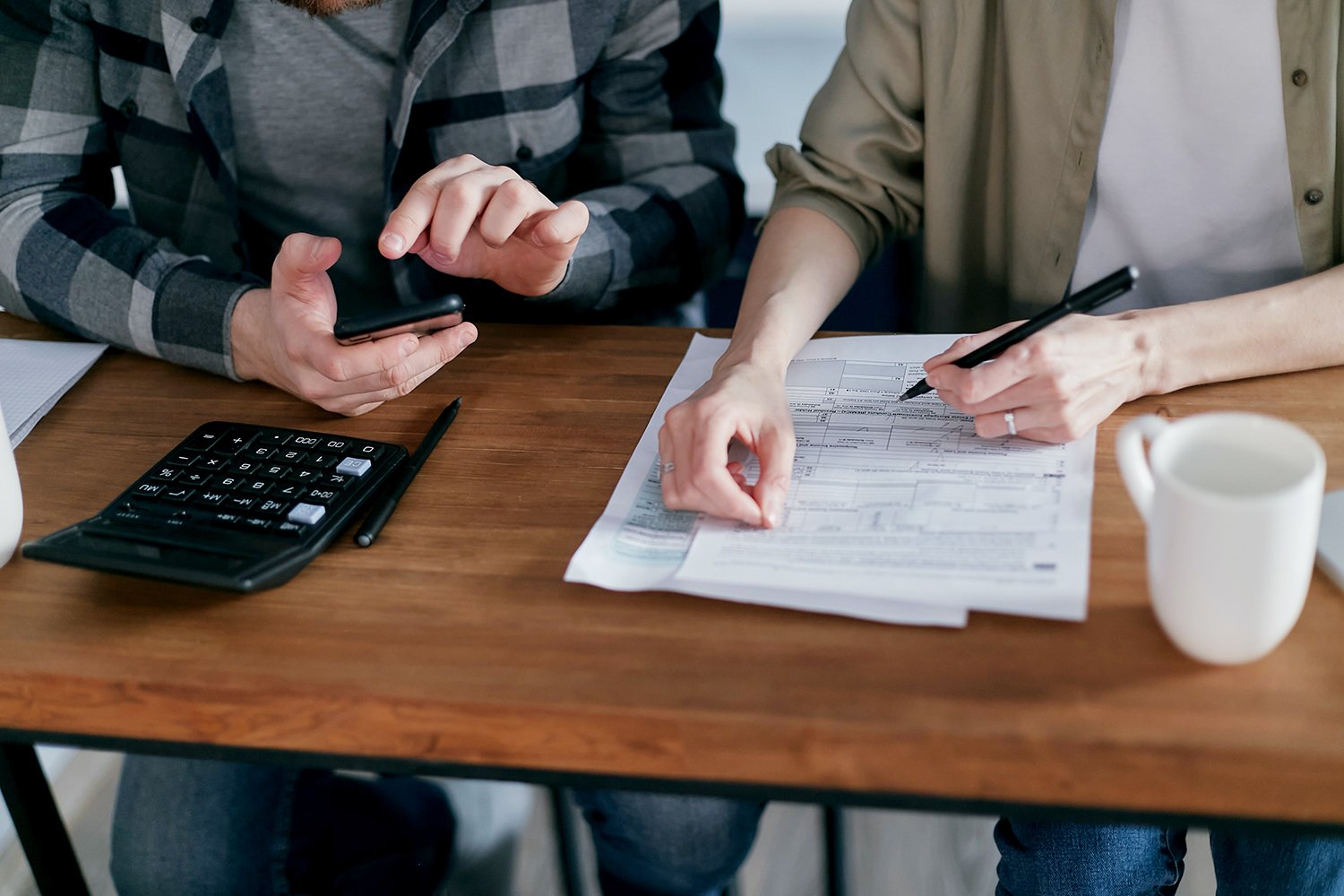 99.co tip for sellers:
Keep an eye on how much of your CPF monies you're using. Some buyers choose to service the home loan in cash instead of CPF, precisely to prevent this kind of situation.
As you're probably counting on the sales proceeds of your flat for your next home, check how much you "owe" CPF before you make a move to upgrade.
You might also want to read: How the CPF accrued interest can affect your property sale proceeds.
4. The buyer fakes "backing out" to bypass the property agents
There are some buyers who will do anything to save a buck. That includes privately telling you to drop the agents. e.g. you drop your agent, they drop theirs, and the two of you conclude a deal without having to pay the middlemen. The idea is that they pay a little less, while you manage to avoid paying the agent commission (usually 2% of the sale amount).
(But if you've signed an exclusive agreement with the property agent, and didn't close the deal through them, you'll still have to pay with them commission.)
If you insist on not doing this, because you were raised properly and all, they might threaten to back out. This can result in a lot of wasted time for you, especially if you bothered to negotiate with them and excluded other buyers in the process.
99.co tip for sellers:
It's probably best to just let them go.  You can get into legal trouble for accepting this kind of deal, if the agents get wind of it and decide to pursue the matter.
On top of that, it's dangerous to proceed without an agent. You've already seen that buyers can be slimy; do you really want to transact with them, minus the professional help? This is one of those cases where you should watch the red flags, not the potential savings.
5. There's a significant change to the property during the transaction
Here's one of the most common scenarios: With properties that are currently tenanted, this can happen when a tenant breaks the lease just as you're selling it. This is a material change that the buyers needs to contend with, if they were expecting to get rental income as soon as they purchased the property.
The other possibility is damage that occurs as the transaction is happening (e.g. the kitchen burns down right as the buyer is about to exercise the OTP). Not only can this cause the buyer to back out, but they may also try to argue for their deposit back, as the kitchen wasn't a charred pile of burnt cabinetry when they signed it.
Note that even if the property's insured, the buyers are likely to demand that everything is fixed before they go through with the deal.
Properties for sale with tenancy
V On Shenton
5A Shenton Way · D1
2
2
$2,400,000
Viio @ Balestier
520 Balestier Rd · D12
1
1
$1,200,000
Parc Centros
92 Punggol Ctrl · D19
1
1
$849,000
Marine Blue
89 Marine Parade Rd · D15
2
1
$1,550,000
The Scala
136 Serangoon Ave 3 · D19
2
2
$1,888,888
Riverfront Residences
57 Hougang Ave 7 · D19
1
1
$868,000
The Dairy Farm
3 Dairy Farm Rd · D23
2
2
$2,580,000
The Tapestry
51 Tampines St 86 · D18
2
1
$1,000,000
Kellock Lodge
5 Kellock Rd · D10
2
2
$2,288,888
The Interlace
202 Depot Rd · D4
3
2
$3,980,000
99.co tip for sellers:
Due to the exceptional circumstances, you'll need the help of your conveyancing lawyer to work out the sale. In most cases, the sellers can agree to reduce the price to a level acceptable to the buyer. (After all, the home insurance payout for the sellers will go some way to soften the blow of the reduced selling price.)
In any case, a new valuation of the property will definitely be needed, and this can affect the financing that your buyer will get.
Unfortunately, there isn't much you can do about this, except negotiate and come to an acceptable agreement.
For a more smooth-sailing selling process, consider engaging a property agent.
If you found this article helpful, check out How to sell a flat with a perceived disadvantage, like being West sun-facing or near a rubbish chute and Here's how to make your home-selling journey smoother, according to property agents.
New launch alert! Welcome to Grand Dunman
About Ryan Ong
Looking to sell your property?
Whether your HDB apartment is reaching the end of its Minimum Occupation Period (MOP) or your condo has crossed its Seller Stamp Duty (SSD) window, it is always good to know how much you can potentially gain if you were to list and sell your property. Not only that, you'll also need to know whether your gains would allow you to right-size to the dream home in the neighbourhood you and your family have been eyeing.
One easy way is to send us a request for a credible and trusted property consultant to reach out to you.
Alternatively, you can jump onto 99.co's Property Value Tool to get an estimate for free.
If you're looking for your dream home, be it as a first-time or seasoned homebuyer or seller – say, to upgrade or right-size – you will find it on Singapore's fastest-growing property portal 99.co.
Meanwhile, if you have an interesting property-related story to share with us, drop us a message here — and we'll review it and get back to you.
Join our social media communities!
Facebook | Instagram | TikTok | Telegram | YouTube | Twitter