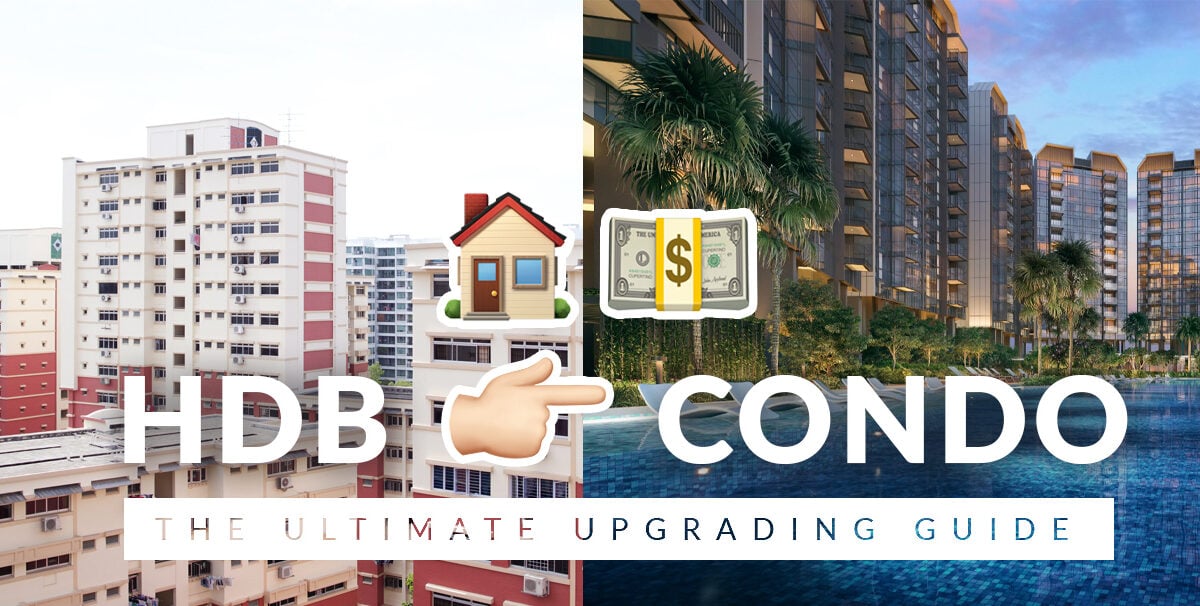 Congratulations! If you're reading this article, you're probably moving up and out from your starter home and upgrading to a condo, or thinking about doing so.
---
Content
Reasons for upgrading
Minimum Occupancy Period
To buy or sell first? 
Buy first, sell later: Pros and cons
Sell first, buy later: Pros and cons
New launch EC or resale condo?
New launch
Resale EC
---
Reasons for upgrading to a condo
Better location. Upgrading might move you or your spouse closer to your workplaces, reducing the travelling distance and time.
Primary school. Suppose you're eyeing a specific primary school. Moving lets you choose properties within a 1km radius of your choice school for your child. 
Free from HDB's rules. Some set HDB rules include having to wait out your Minimum Occupation Period (MOP). You're also free to keep as many pets as you want, unlike HDB's 'one-approved-dog' per household rule. 
Also, the Ethnic Integration Policy (EIP) isn't imposed on private properties. Should you choose to sell your condo in future, your pool of buyers won't be limited to buyers of a specific race.
Condo amenities. Maybe you're a gym buff who likes swimming laps or hitting the weights multiple times a day. With both the pool and the gym just a stone's throw from your doorstep, you can do just that.
Condos are stepping up their amenity game, with some featuring swanky facilities such as karaoke rooms, a bowling alley and even an ice therapy room. 
Asset progression. If you're upgrading to an executive condo (EC) with a freshly completed MOP of five years, you can find yourself in an immediately advantageous position. 
This is because the EC is already halfway to privatisation. In another five years, you'll be able to sell it to foreigners or companies. Being able to do so opens up a whole pool of prospective buyers, and with condo demand and prices rising over the years, you're almost always guaranteed a profit. 
If you're looking to move to a condo soon, here are some new launch condos with approaching ABSD deadlines to consider: 
New launch condos TOP-ing in 2023 and 2024
But if you're in no rush to upgrade, you might want to consider these new launches. Some of these projects that might be suitable for HDB upgraders are:
New launch condos TOP-ing from 2025 onwards