One of the least desired amenities, despite its free food and vocational training centres, is jail. That's why not many people see the upsides of living near Changi prison, despite it being a pretty good deal. Put your biases aside for a moment and hear us out:
Which properties are we talking about here?
The residential properties near Changi Prison include Ballota Park, Edelweiss Park, The Gale, and at one point Changi Garden (Changi Garden was  bought during the en bloc fever in 2017, for $248.8 million. This was almost a third above its initial asking price.)
The general response to finding out they're next to Changi Prison is "ewww". But first, let's put paid to the idea they will "never appreciate" because of this: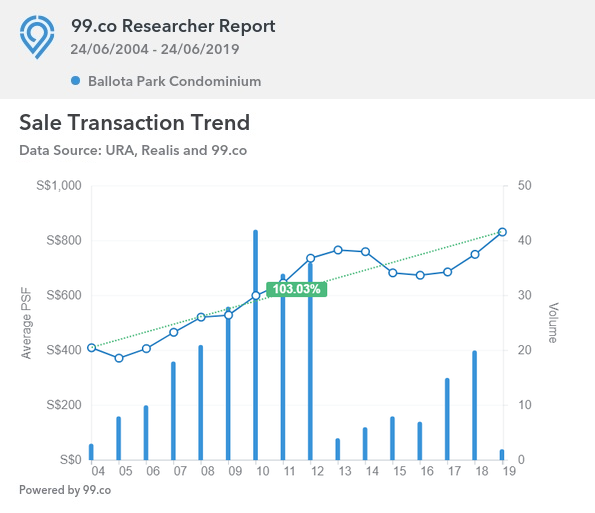 As you can see, there is steady price appreciation for Ballota Park; and Edelweiss Park isn't doing too bad as well: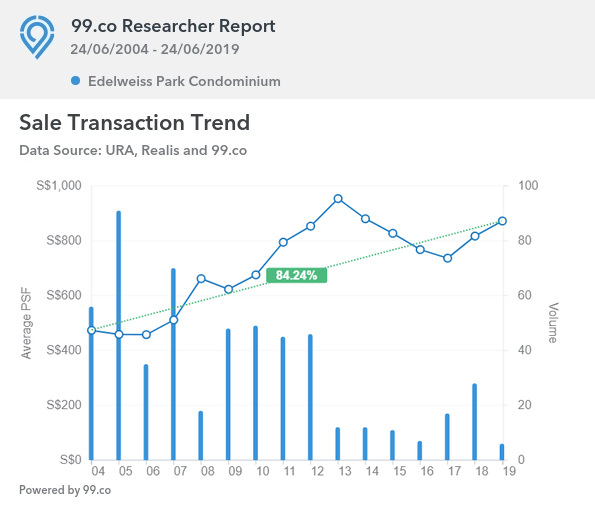 Coupled with Changi Garden's above-expected en bloc price, it's apparent that more people are starting to sniff out the value of these condo units. In fact, we've been hearing these development names more frequently, since cooling measures have made a good investment harder to find. And there are some smart reasons to seriously consider these units:
They directly benefit from the expansion of Changi Business Park
Some of the cheapest freehold condos you can find
The low price isn't really due to Changi prison
Ideal for those who prize space and quiet
1. They directly benefit from the expansion of Changi Business Park
Changi Business Park (CBP) has expanded so much, it's almost unrecognisable from its 1997 self. For starters, SUTD and Changi City Point Mall are now in its vicinity. There are now retail and restaurant options, as well as a Fitness First, NTUC Fairprice, and several banks.
Landlords in developments like Ballota Park or The Gale will find an increase in rentability, mainly from SUTD students, or from the expats working in the area's tech industry. As CBP expands further – becoming an almost self-contained enclave – the main bugbear of accessibility will diminish.
Another overlooked fact is the presence of the Changi North Industrial Park. Foreign workers here tend to also consider Ballota Park and Edelweiss Park, which again helps with rental prospects.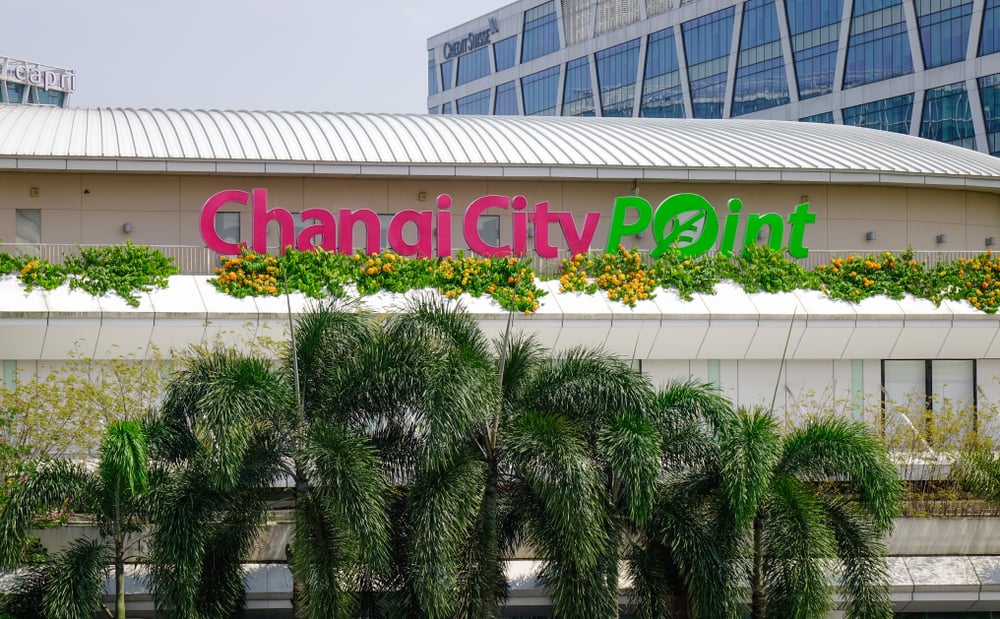 2. Some of the cheapest freehold condos you can find
At the time of writing, Ballota Park and Edelweiss Park are some of the cheapest freehold condos you can find. Both average around $830 to $870 per square foot, with average prices of just around $1.1 million. For most freehold condos, you'd expect to pay $1,500 to $1,800 psf at least.
In effect, developments like Ballota Park, Edelweiss Park, The Gale, etc. are private properties at near EC prices (units are even cheaper than many ECs in fact). The low overall price makes these ideal for dedicated "east-enders", who want full suite condos within 12 minutes drive of Changi Airport, Singapore Expo, and CBP.
You can also think of it as getting in on the ground floor. As the area gets more developed, the price is quite likely to appreciate; right now it's cheap because the amenities are still building up. This is quite similar to the phase Jurong East initially went through in the '90s and before.
3. The low price isn't really due to Changi prison
Based on our visits to the area, and conversations with the residents, the issue is not Changi prison. In fact, most people don't even notice it (because, this will shock you, the prisoners tend to stay in a lot and not get out much).
The real reason for the low price is the lack of a nearby MRT station. These condos are still better suited to people who drive, or who are willing to walk to the bus stop. The whole "near a prison" thing is dramatic; but it's unlikely that there will be a situation where, say, a tenant rejects the location just because of that.
For those of you who do have a car, this is a promising, developing location at a low cost.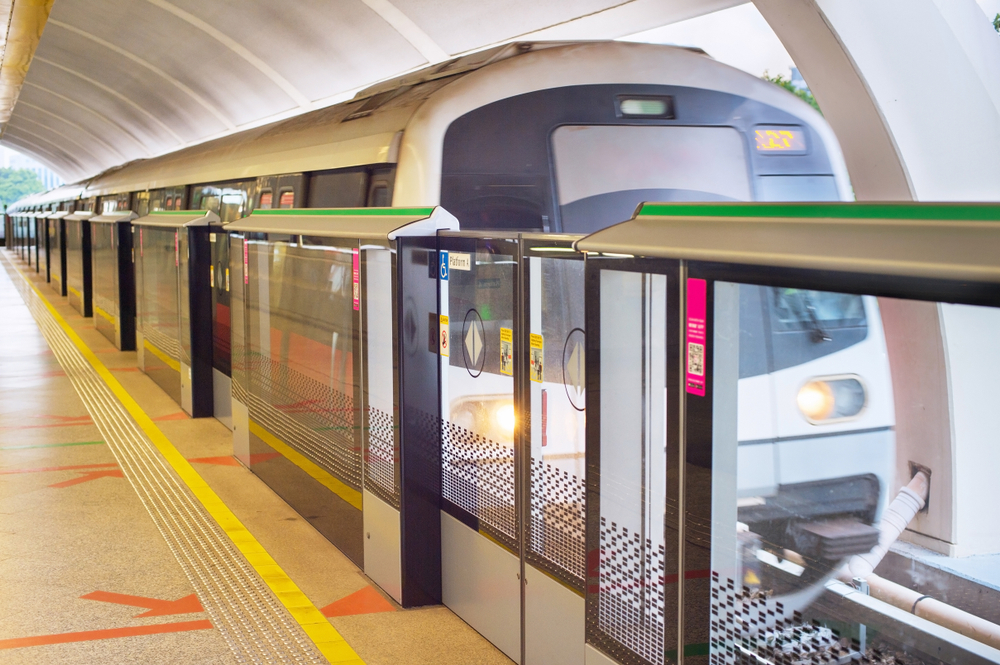 4. Ideal for those who prize space and quiet
If you're the sort who wants an enclave, where you don't need to go to Orchard or elsewhere for months, this is the ideal space. You're close enough to east side amenities like Changi Point Mall and Changi airport; and you'll have a lot of open space to yourself. Traffic congestion is practically non-existent, even at rush hours, so there's no long final leg to get home.
This really is one of the few very open and quiet neighbourhoods left in Singapore; at least until further developments creep in.
If you want a freehold private property without breaking the bank, drop the bias and take a serious look at this area.
Apart from public transport issues, many of the units in this area are undervalued for the space they provide. Don't disregard it totally; visit the area and see for yourself. Most of you will be surprised how pleasant it is.
Would you live near Changi Prison? Voice your thoughts in our comments section or on our Facebook community page.
Looking for a property? Find the home of your dreams today on Singapore's largest property portal 99.co! You can also access a wide range of tools to calculate your down payments and loan repayments, to make an informed purchase.