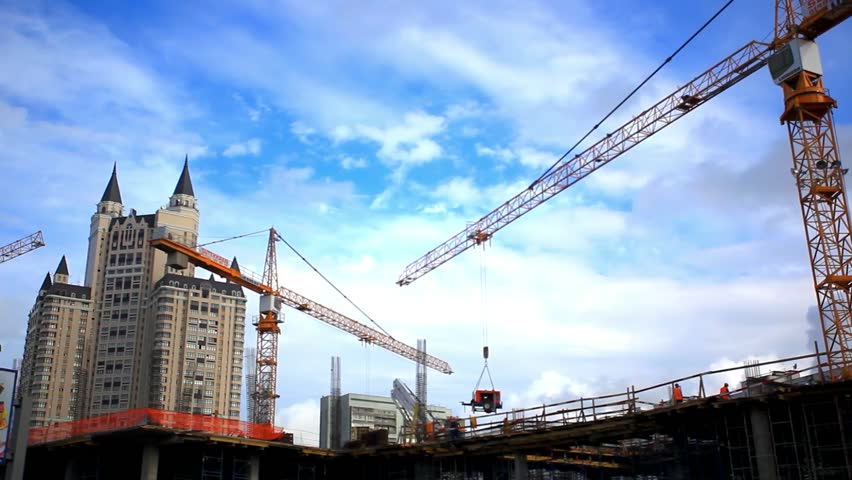 Most developers in Singapore are competent and well-capitalised. This is great of course, but it leads to one little problem: it makes Singaporean property buyers a little too relaxed and trusting when it comes to buying a new launch or uncompleted condo. For many people in a showsuite, the risk that a developer will delay a project – much less fail to complete it — is about as likely as a shark attack on a train.
But when it comes to new launch and uncompleted condos, the worst nightmare for property buyers does happen, and we strongly recommend a few easy steps to take, just in case:
Forever uncompleted: the Sycamore Tree and Laurel Tree incidents
Sycamore Tree and Laurel Tree were both supposed to get their Temporary Occupancy Permit (TOP) in 2016, but they're still under construction and completion has been indefinitely delayed. Delays like this get pricey for home buyers and investors – the investors can't rent out the non-existent units (while still paying for the mortgage and other bills), and home buyers can end up forking out mortgage payments on unfinished, unliveable concrete shells.
While rare, the case of Sycamore Tree and Laurel Tree is far from being a first-time incident. Back in 2013, for example, CDL had to find another contractor to take over work at H20 Residences, after previous contractor Poh Lian Construction ran into trouble. Thankfully, the situation was resolved, and H20 Residences is currently one of the better condos in the Sengkang area.
Sometimes, the situation can be even worse than delays. In 2015, for example, there was a court case involving The Seaview's management and its developers, when alleged defects came to light after some residents moved in.
While there's always legal recourse, the simple fact is that dragging a developer to court is expensive and time consuming. Developers can also relegate blame to their sub-contractors, which may be small companies that can't pay up anyway. Even if they declare bankruptcy and fold, you're still the one left holding the uncomplete or defective property.
So it's best to pre-emptive and take the following steps when buying an uncompleted condo in Singapore:
Always have a financial buffer that lasts at least six months
There's something that has to be made very clear to you, before you buy an uncompleted property:
There is very little you can do if things DO go wrong, and you face delays, defects, or other issues.
No amount of legal threats or writing to newspapers will fix the problem. If the developer cannot complete the project, it's usually for reasons such as the main contractor going bankrupt, or some form of litigation. Much like an oncoming tsunami, it's too late to run or stop it by the time you see these coming — all you can do is hope to survive.
That's why you should always build a financial buffer before you buy an under-development property. Ensure that you have sufficient savings to service costs such as temporary accommodation and the property loan, for at least six months if something goes wrong.
(You don't need to have it right at the beginning, but make efforts to start building this buffer as soon as you've committed to buying.)
Six months will buy you time to make alternative plans, in the event the planned TOP date is missed.
Ask about what happens if there's a delay
Always demand to know what the developer will do, if there's a delay to the uncompleted condo project.
The developer should present to you a clear contingency plan; knowing this plan will allow you to plan your finances accordingly. For example, you'll want to check if the compensation in any form — such as liquidated damages — will offset costs such as the mortgage repayments, and to what extent.
After that, work out whether the financial cost to you is sustainable after receiving compensation. If it'd push you to breaking point, it may be a good idea to look for a safer prospect (e.g. a resale condo instead).
Again, remember there's little you can do after you sign on the dotted line. Your subsequent demands for more compensation are almost certain to be declined.
Look up the main contractor as well, not just the developer
Don't assume that, just because the developer is big and reputable, nothing can go wrong. It's true that developers with a better track record are safer; but remember that developers also depend on the main contractor, as well as many sub-contractors, to get the condo up and running.
In fact, it's usually a failure of one of the contractors that causes issues (and again, the developer will likely tell you to sue the contractor instead if something goes wrong). This is especially the case with defects, such as a swimming pool that's always clogged, or bad plumbing across an entire block.
Start by googling the names of the contractors and sub-contractors, and look out for any previous lawsuits or forum complaints. Also look up the contractors' websites — it's usually quite apparent if they're fly-by-night companies as their background information will be as barren as the Sahara Desert.
Carefully check what is, and isn't, covered under the defects-free period
The defects-free period is the time in which the developer is obliged to fix defects at no cost to you. This should be at least 12 months from the TOP date.
Always read the terms carefully and look for exemptions. There are cases where certain features, such as devices used with Smart Home apps, are not covered under the defects-free agreement.
You can also speak to your conveyancing lawyer and ask them if there are any red flags in the terms of your agreement.
[
Recommended article
: 
Property Conveyancing in Singapore: What You Need to Know
]
Check if the discount for an uncompleted condo is really a discount
To entice you to buy a new launch or uncompleted condo, most developers offer an early bird discount.
Remember, you should be paying less as you're taking a much bigger risk. This is because by buying an uncompleted property, you're speculating on how well the development will turn out, as well as its yield and future price (you have no transaction history to research). Without a decent balance of risk-to-reward, you're better off just buying resale.
One possible trick developers can use is to jack up the price of the unit, and then offer an impressive looking discount. For example, pricing the unit at 10% higher than it should be, and then offering a 10% discount — so it's not exactly cheaper, if at all.
So if you're buying a new launch condo and want to remain savvy, forget the impressive percentages. Simply compare the price of the unit with the median prices of surrounding properties, and work out the real discount yourself (it's very seldom as high as 10%, but 3-5% is possible). You can check the prices of nearby units on 99.co.
Is buying an uncompleted condo worth the risk? Voice your opinion in our comments section or on our Facebook community page.
If you found this article helpful, 99.co recommends 4 new launch condo projects to watch in Q4 2018 and [Sep 2018 Update] Eight-step guide to buying a new launch condo in Singapore
Looking for a property? Find the home of your dreams today on Singapore's largest property portal 99.co!