Riversound Residence
District 19 - 1 Sengkang East Avenue - Condo View on map
Located at Sengkang East Avenue in District 19, Riversound Residence is a 99-year Leasehold  comprising of 590 units across 17 floors. Completed in 2015, the total site area is about 21,0427.5 sqft. 

Strategically situated near major expressways such as Tampines Expressway (TPE) and Pan-Island Expressway (PIE), it will never be a hassle for you to travel to other parts of the island. With Kangkar LRT Station being right at your doorstep, you'll never have to be late for work! Sengkang MRT Station, Buangkok MRT Station, Ranggung LRT Station, Bakau LRT Station and Punggol MRT Station are also located within close proximity. It only takes approximately 20 minutes to get to the bustling Central Business District or the vibrant Orchard Road shopping belt. 

Unlike many apartments from newer developments, units at Riversound Residence are specially designed and extensive. Relax in the natural symphony of water and charming sound from birds and insects, as sparkling rivers such as Sungei Pinang and Sungei Serangoon are an arm's length away.

Rejuvenate your mind with many of the facilities available at Riversound Residence. Facilities are Riversound Residence are categorised together at different wellness themed areas. At the Wellness of Sound, engage in a fun-filled day at the water lagoon or wading pool. A landscaped water feature is also available. At the Wellness of Flavour, whip up a heartwarming feast for your family and friends at the Gourmet dining pavilion and lounge at level 1. You can even showcase your hidden grilling skills at the Barbeque area! Sweat it out at the gymnasium or jogging track at the Wellness of Being. Other facilities available include a clubhouse with a function room, sauna and changing room, gymnasium, 50m pool, children playground and a jogging track. Unwind from a stressful day of work at the Wellness of Sight, as it comprises of special sky gardens, an outdoor gym pavilion, lounge pool, bio pool and even a butterfly garden! At the Wellness of Aroma, refresh your powerful sense of smell at the spice garden and aroma garden! You'll also find a hydro-spa, spa pavilion, hydro-fitness pool, pool deck, cocoon pavilion and a tennis court at the Wellness of Sensory. 

Several shopping malls such as Rivervale Plaza, Rivervale Mall, Hougang Mall, Compass One and Waterway Point are simply a stone's throw away. A wide array of eating establishments are also located near Riversound Residence. You can have a sumptuous seafood feast at the many renowned seafood restaurants at Punggol point, or indulge in local delicacies at the nearby NTUC Fairprice Hougang Capeview! Residents can head down to nearby supermarkets such as Fairprice @ Serangoon View and Fairprice @ Rivervale Plaza to purchase their groceries.
Read More 
Overview
| | |
| --- | --- |
| Completed At: | 2015 (5 years) |
| Tenure: | 99 years |
| Project Size: | Medium (590 units) |
Nearest Schools
North Vista Secondary School
6 min (374 m)
North Spring Primary School
14 min
Serangoon Secondary School
16 min
Photo Gallery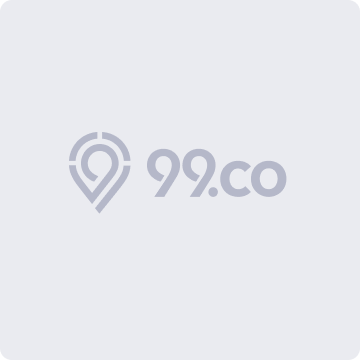 Active Listings
As of Jan 26, 2020, there are a total of 117 active listings for rent and sale at Riversound Residence.
Explore the neighbourhood
Taxi
Public Transport
Driving
Add locations you travel to frequently to calculate travel time
Changi Airport
2 Transfers
Floor Plans
A1
452 sqft / 41 sqm
1 Bed - 1 Bath
A1ap
570 sqft / 52 sqm
1 Bed - 1 Bath
A1bp
570 sqft / 52 sqm
1 Bed - 1 Bath
B1
753 sqft / 69 sqm
2 Bed - 2 Bath
B1ap
861 sqft / 79 sqm
2 Bed - 2 Bath
B1bp
861 sqft / 79 sqm
2 Bed - 2 Bath
C1
904 sqft / 83 sqm
3 Bed - 2 Bath
C1ap
1,227 sqft / 113 sqm
3 Bed - 2 Bath
C1bp
1,227 sqft / 113 sqm
3 Bed - 2 Bath
C2
947 sqft / 87 sqm
3 Bed - 2 Bath
C2ap
1,141 sqft / 106 sqm
3 Bed - 2 Bath
C2bp
1,141 sqft / 106 sqm
3 Bed - 2 Bath
C3
1,066 sqft / 99 sqm
3 Bed - 3 Bath
C3p
1,378 sqft / 128 sqm
3 Bed - 3 Bath
C4DK
1,184 sqft / 109 sqm
3 Bed - 3 Bath
C4DKp
1,550 sqft / 143 sqm
3 Bed - 3 Bath
D1
1,163 sqft / 108 sqm
4 Bed - 3 Bath
D2
1,259 sqft / 116 sqm
4 Bed - 3 Bath
D2ap
1,572 sqft / 146 sqm
4 Bed - 3 Bath
D2bp
1,572 sqft / 146 sqm
4 Bed - 3 Bath
D3
1,292 sqft / 120 sqm
4 Bed - 3 Bath
D3p
1,625 sqft / 150 sqm
4 Bed - 3 Bath
D4
1,345 sqft / 124 sqm
4 Bed - 3 Bath
D4ap
1,690 sqft / 157 sqm
4 Bed - 3 Bath
D4bp
1,690 sqft / 157 sqm
4 Bed - 3 Bath
D5
1,367 sqft / 126 sqm
4 Bed - 3 Bath
D5p
1,679 sqft / 155 sqm
4 Bed - 3 Bath
D6DK
1,421 sqft / 132 sqm
4 Bed - 4 Bath
D6DKp
1,776 sqft / 164 sqm
4 Bed - 4 Bath
PH1
1,927 sqft / 179 sqm
3 Bed - 3 Bath
PH10
2,680 sqft / 248 sqm
4 Bed - 4 Bath
PH11
2,734 sqft / 253 sqm
4 Bed - 4 Bath
PH2
2,120 sqft / 196 sqm
3 Bed - 3 Bath
PH3
2,196 sqft / 204 sqm
3 Bed - 4 Bath
PH4
2,260 sqft / 209 sqm
3 Bed - 3 Bath
PH5
2,390 sqft / 222 sqm
3 Bed - 3 Bath
PH6
2,400 sqft / 222 sqm
3 Bed - 3 Bath
PH7
2,508 sqft / 232 sqm
4 Bed - 4 Bath
PH8
2,530 sqft / 235 sqm
4 Bed - 4 Bath
PH9
2,594 sqft / 240 sqm
4 Bed - 4 Bath