About The Botany At Dairy Farm
The Botany At Dairy Farm is a 99-year leasehold new launch condominium located at Dairy Farm Walk in District 23. This development will consist of 386 units, ranging from 1 to 5-bedroom configurations. The Botany At Dairy Farm and its invigorating surroundings will give you life as it's near nature spots, countless walking trails, and cycling paths that encourage a healthy lifestyle.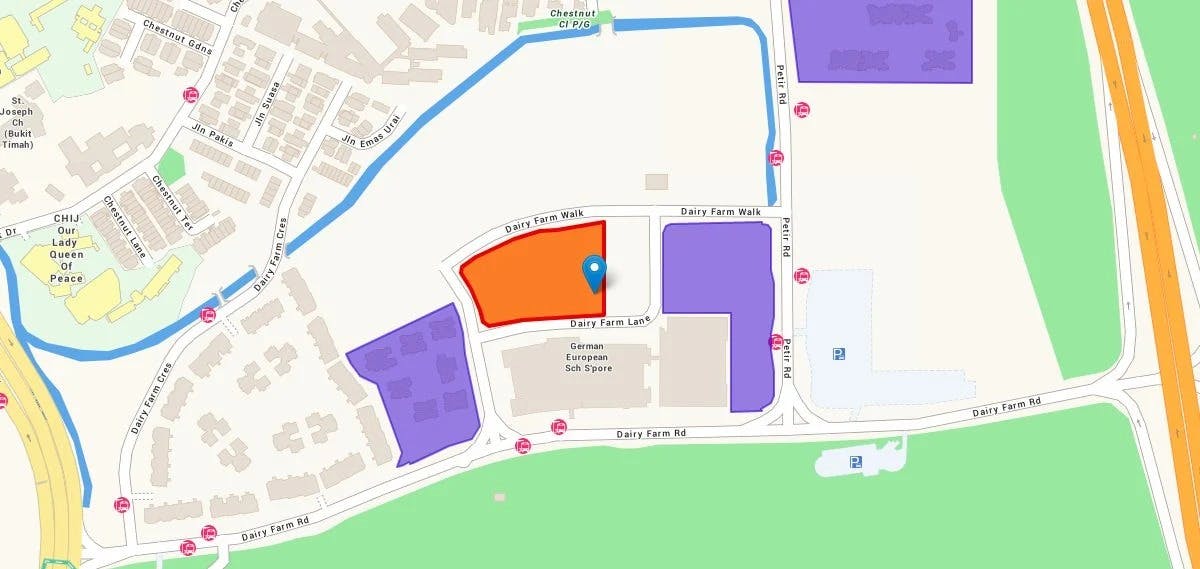 Site location of The Botany at Dairy Farm. Source: URA
Sim Lian Group has successfully purchased the site at Dairy Farm Walk for $980 psf ppr during the GLS programme. The site area is made up of 168,597.28 sq ft (15,663.2 sqm), with 354,057.305 sq ft (32,893 sqm) of gross floor area. The development will be made up of 9 blocks of 9 to 15 storeys, and comes equipped with a basement carpark and other communal facilities.
The convenience of The Botany At Dairy Farm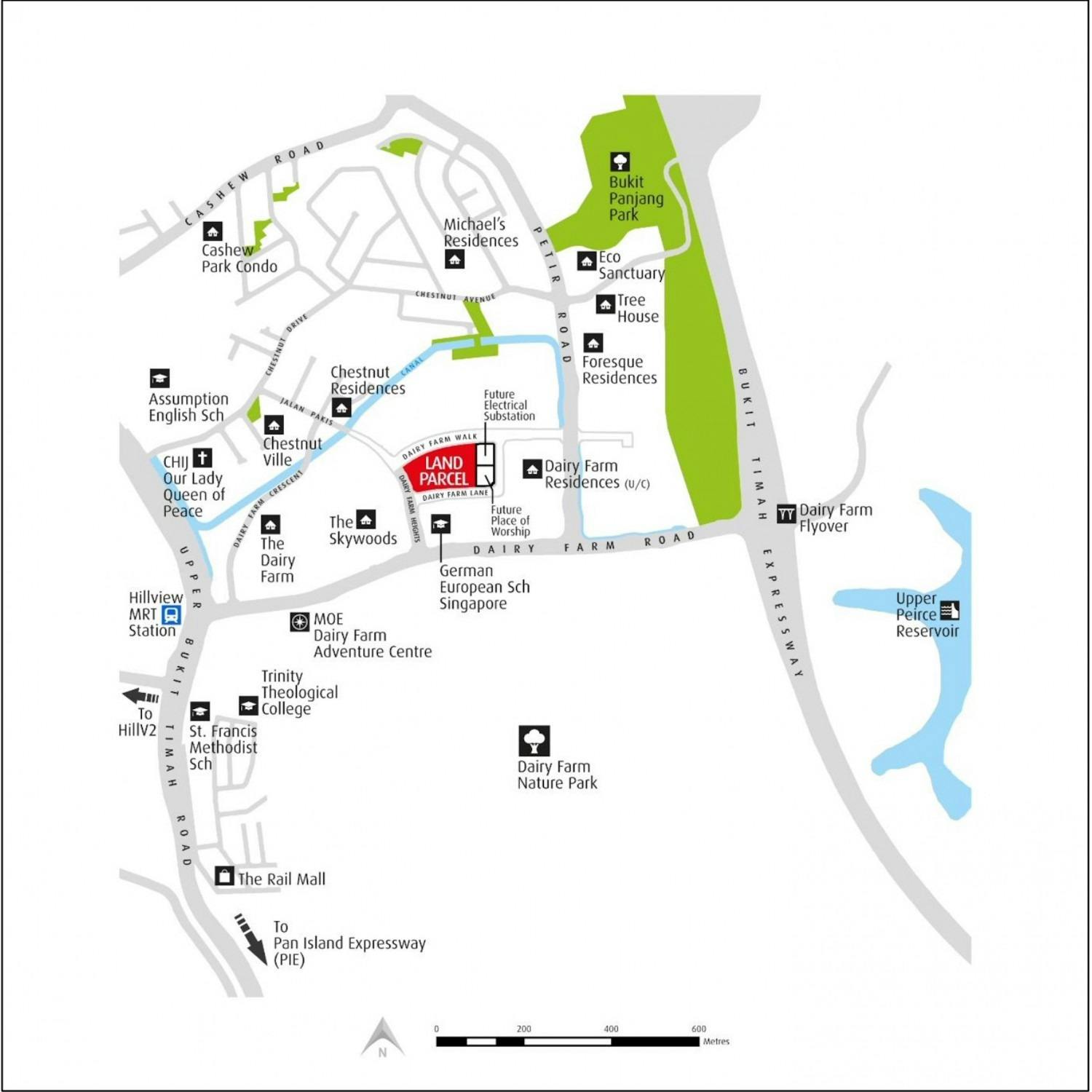 Location of The Botany at Dairy Farm. Source: URA
For residents looking to take public transport, Hillview MRT station is just a 10-minute walk away. Residents can ride along the downtown line to travel to places like Bukit Timah, Chinatown, Little India and Bugis. For private vehicle owners, it is a 5-minute drive to access the Pan Island Expressway (PIE) where residents can travel to places like the Central Business District (CBD), Tampines and Changi Airport.
Close proximity to schools in Bukit Timah
Some of Singapore's most prestigious schools are along the Bukit Timah education belt, which is accessible for the condo's residents thanks to its proximity to Hillview MRT Station. Some of these schools include Raffles Girls' Primary School, Methodist Girls' School, Nanyang Girls' High School, Pei Hwa Presbyterian Primary School, Nanyang Primary School, Hwa Chong Institution, NUS (Bukit Timah Campus) and more.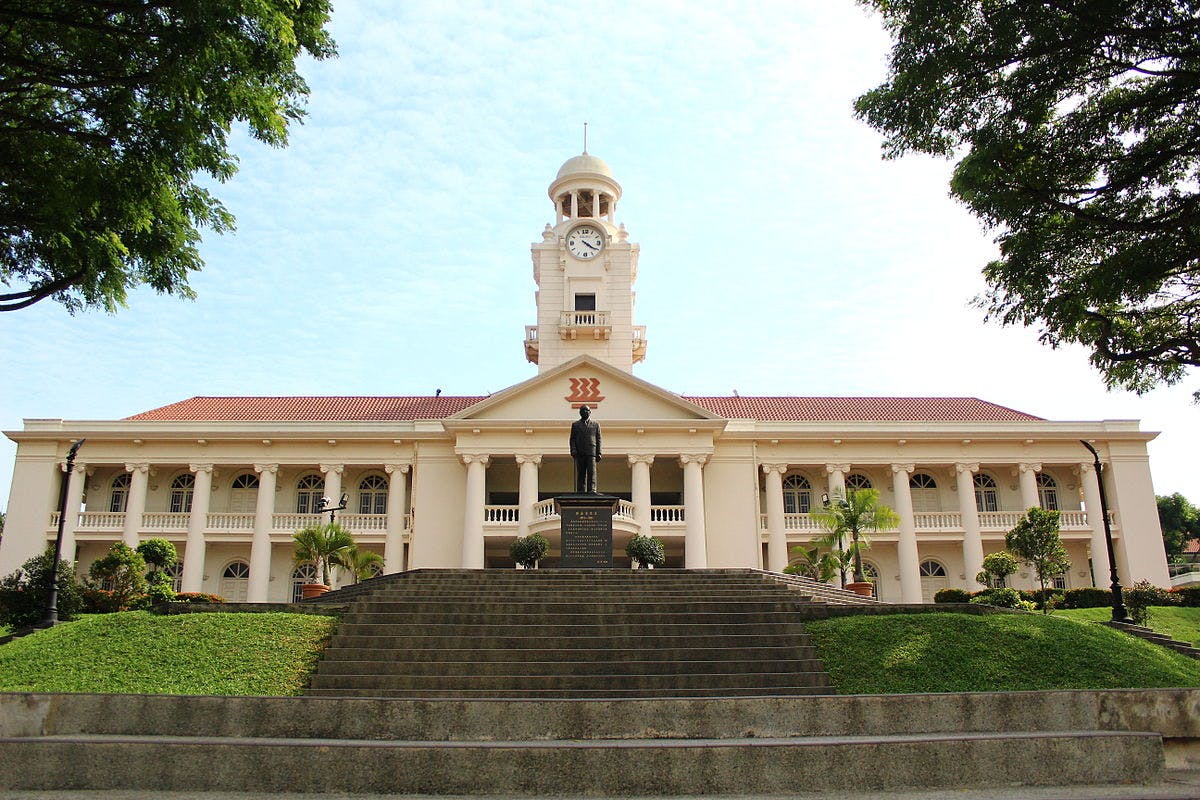 There are also schools such as German European School Singapore, St Francis Methodist School, Assumption English School and CHIJ Our Lady Queen of Peace around the Hillview area. Due to a reform to the Ministry of Education's home-school distance programme, the distance between schools and residences will be measured during Primary 1 registration exercises by calculating the shortest distance between a point around the school and the applicants' homes. As a result, this move will reduce parents' concerns regarding the distance between their homes and nearby schools.
Shopping malls near The Botany at Dairy Farm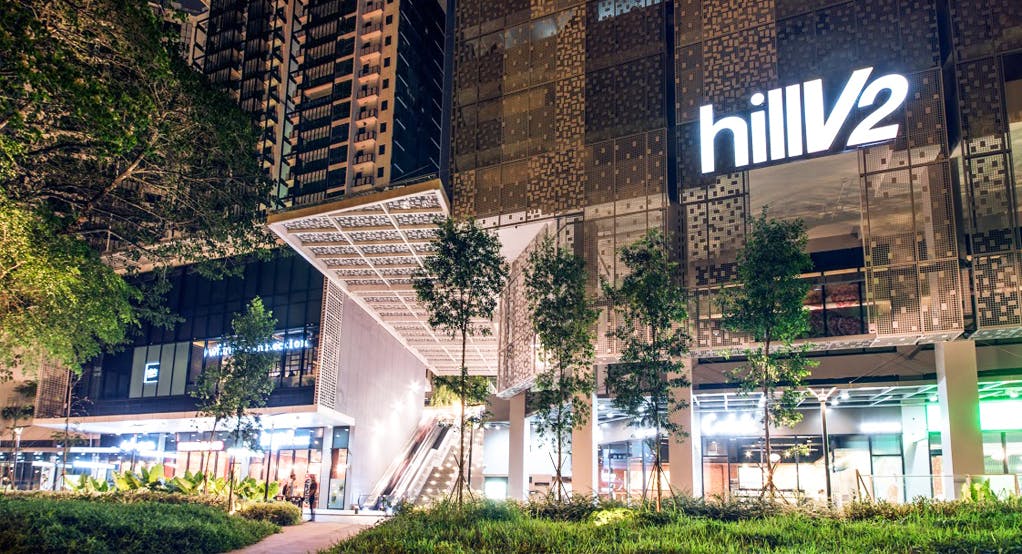 HillV2. Source: Far East Malls
The Botany at Dairy Farm is near several shopping malls in the area, such as HillV2, Hillion Mall, Junction 10 and Bukit Panjang Plaza. There are many retail options for residents to shop at. For example, Hillion Mall has retail stores such as iORA, REFASH, Best Denki and The Green Party.
Eateries near The Botany at Dairy Farm

The Rail Mall. Source: The Rail Mall's Facebook Page
Residents at The Botany at Dairy Farm may take a short 4-minute drive to The Rail Mall, which is home to a number of restaurants such as Springleaf Prata, Acqua e Farina, BLooiE's Roadhouse and Green on Earth, perfect for family dinners. HillV2 also has several eateries like Cedele, IO Italian Osteria, Spruce, Starbucks and Tandoori Culture. 
Residents may also choose to head towards Bukit Panjang's several malls within the vicinity, as there are plenty of eateries to choose from.
Outdoor places near The Botany at Dairy Farm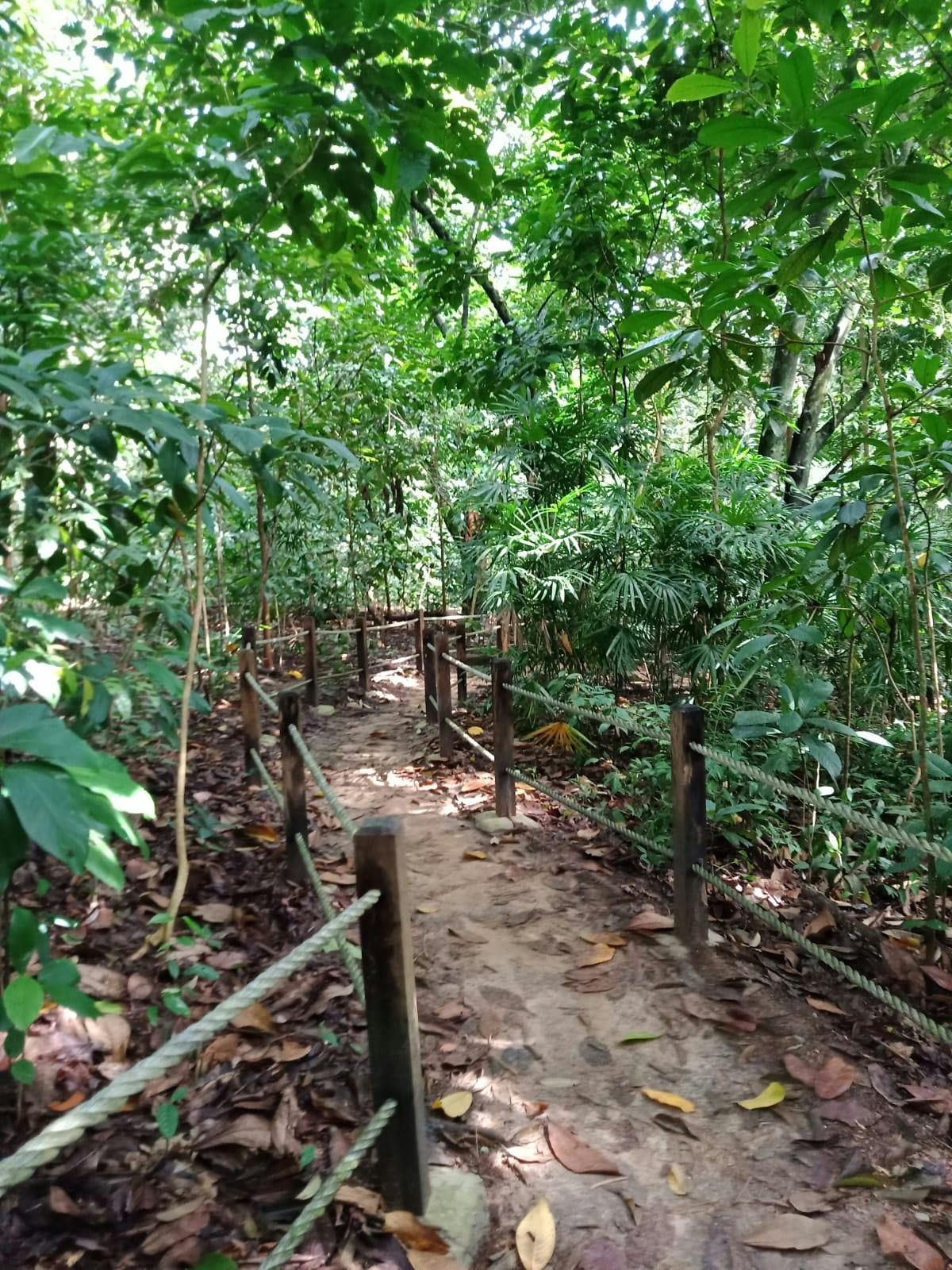 A trail at Dairy Farm Nature Park. Source: NParks
There are numerous outdoor spots near the development for nature-loving residents, including Dairy Farm Nature Park, Bukit Timah Nature Reserve, Chestnut Nature Park, Hindhede Nature Park and the newly opened Rifle Range Nature Park. 
Dairy Farm Nature Park is a short walk from the development, and some highlights include the Wallace Trail and two quarries with scenic views - Dairy Farm Quarry and Singapore Quarry (next to Rail Mall). Residents can hike to the Bukit Timah summit from here. 
Chestnut Nature Park has an observation tower and a mountain biking trail for cycling enthusiasts
Bukit Batok Nature Park and Bukit Gombak's "Little Guilin" are also a short drive away from The Botany At Dairy Farm. 
Healthcare facilities near The Botany at Dairy Farm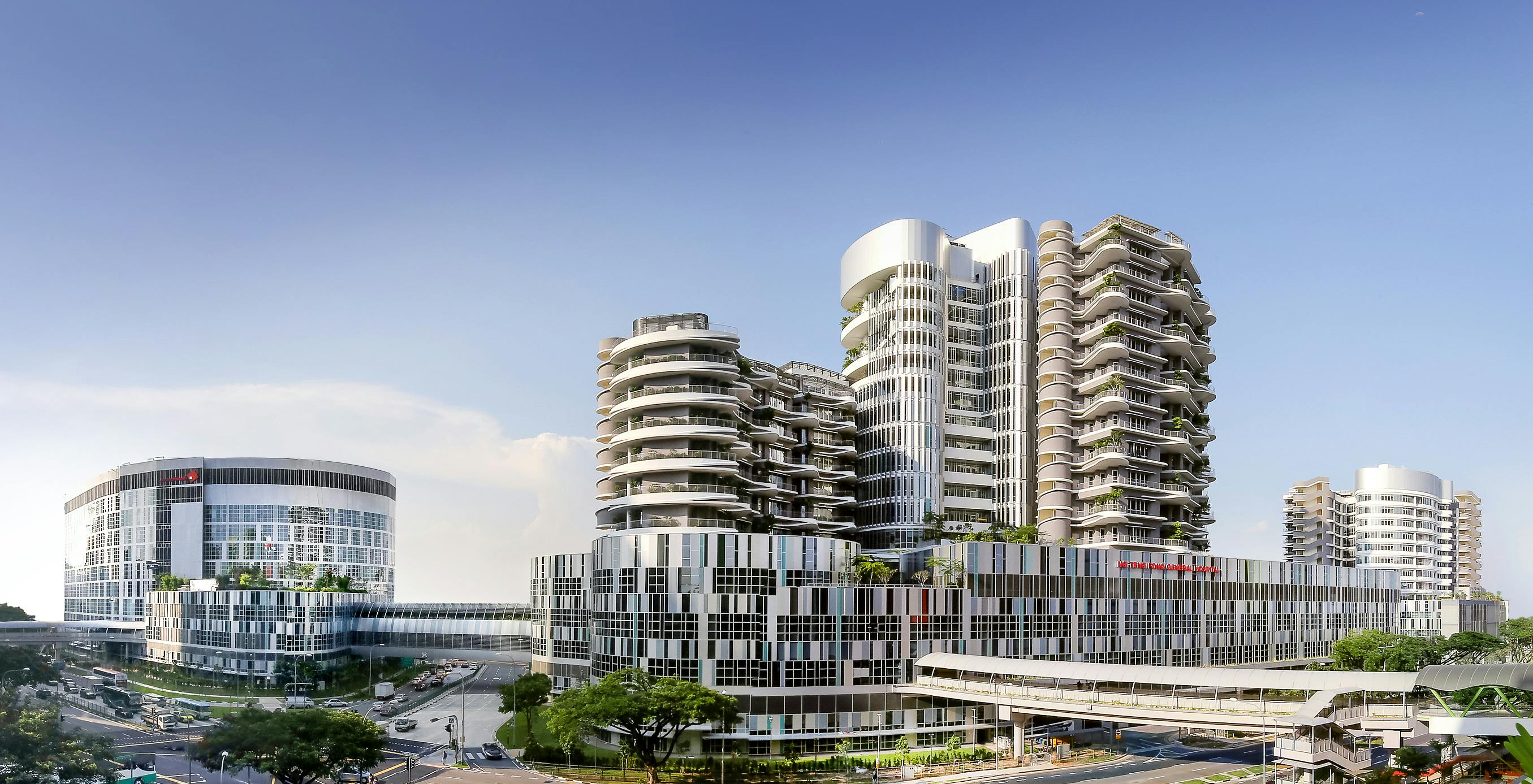 Ng Teng Fong General Hospital (NTFGH). Source: NTFGH
The Botany at Dairy Farm is adjacent to several clinics nearby, such as Baby n Kids Specialist Clinic and Healthcare Medical @ Rail Mall. The nearest hospital is Ng Teng Fong General Hospital, which is a 15-minute drive from the development.