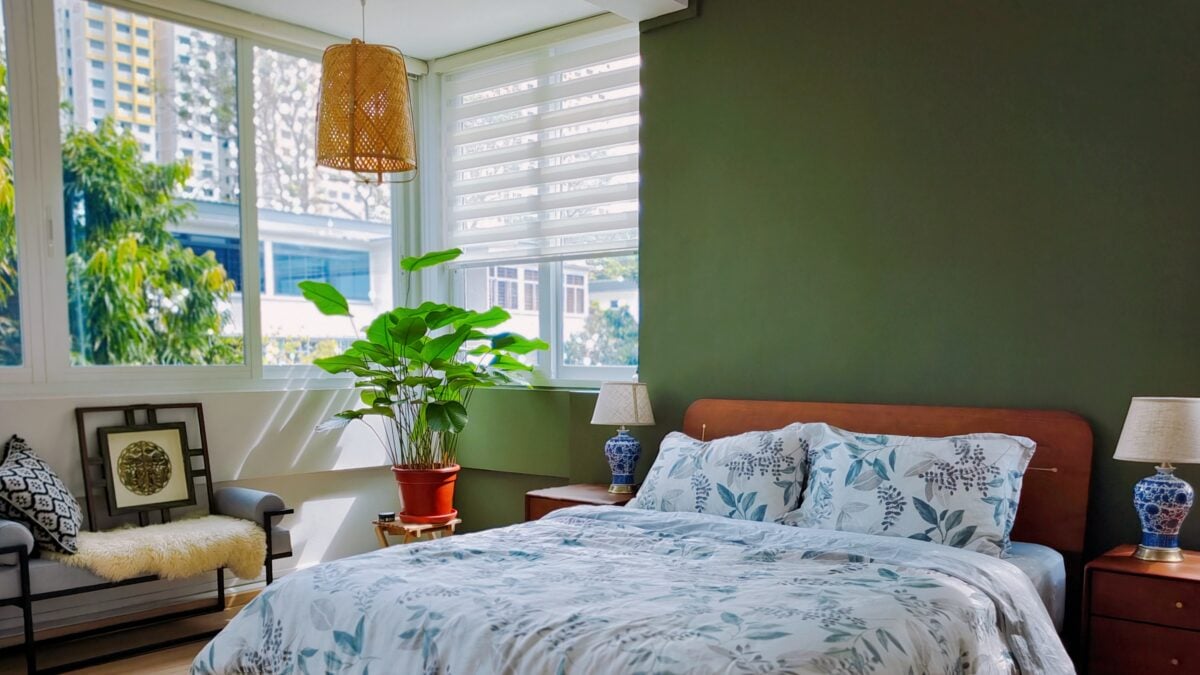 For 30-year-old recently married couple, Clara and Elvin, finding a home isn't necessarily all about whether they can eventually sell it for a profit or if it comes with full facilities like a lift. Having worked in the technology sector for 5-7 years, they've learned that finding a perfect home requires hard work, research and perseverance.
Like most Singapore couples, their initial plan had been to try for BTO and if that didn't work out, Sales of Balance flats. But after failing to get a decent queue number after several tries, they decided to forgo this option and look for alternatives.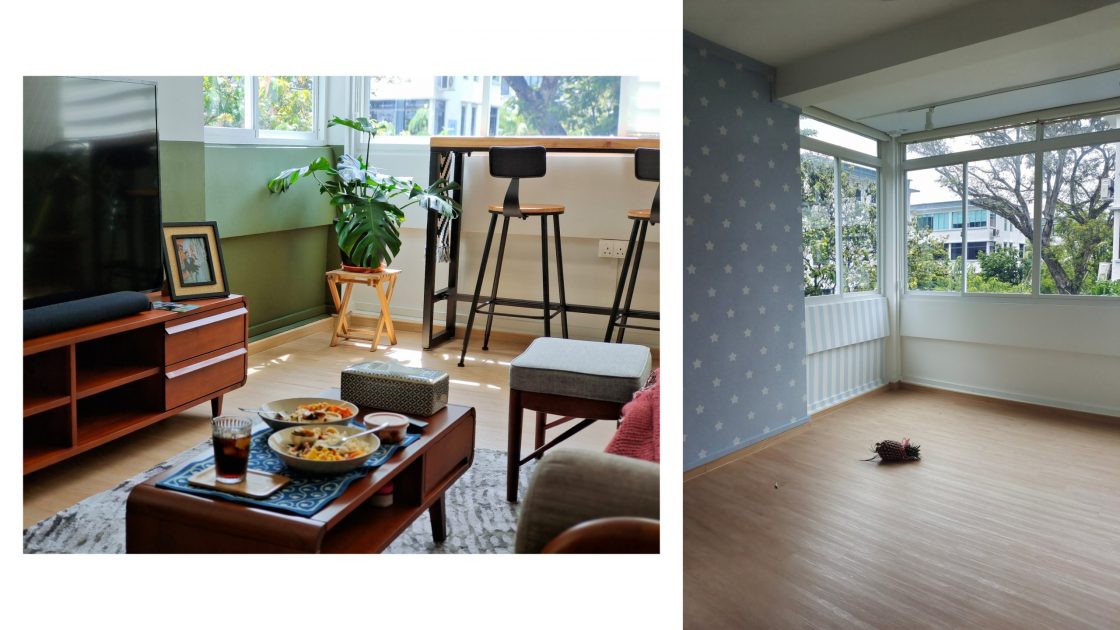 House-hunting from North-West, West to Central
"We have always been drawn to the Beauty World and Bukit Timah areas because of the availability of food, recreation and accessibility. So we started viewing condominium launches in that area. We came very close to purchasing Verdale (a new launch at Beauty World) but reconsidered when we realised the PSF of that launch was comparable to that of resale condos around Marina Bay. Not wanting to commit to a hefty property loan in our early 30s, we started exploring resale HDBs," Clara shared.
During their HDB resale hunt, they discovered Tiong Bahru's Lim Liak Street. According to Clara, it was pure serendipity as they weren't actively looking for a home in that neighbourhood.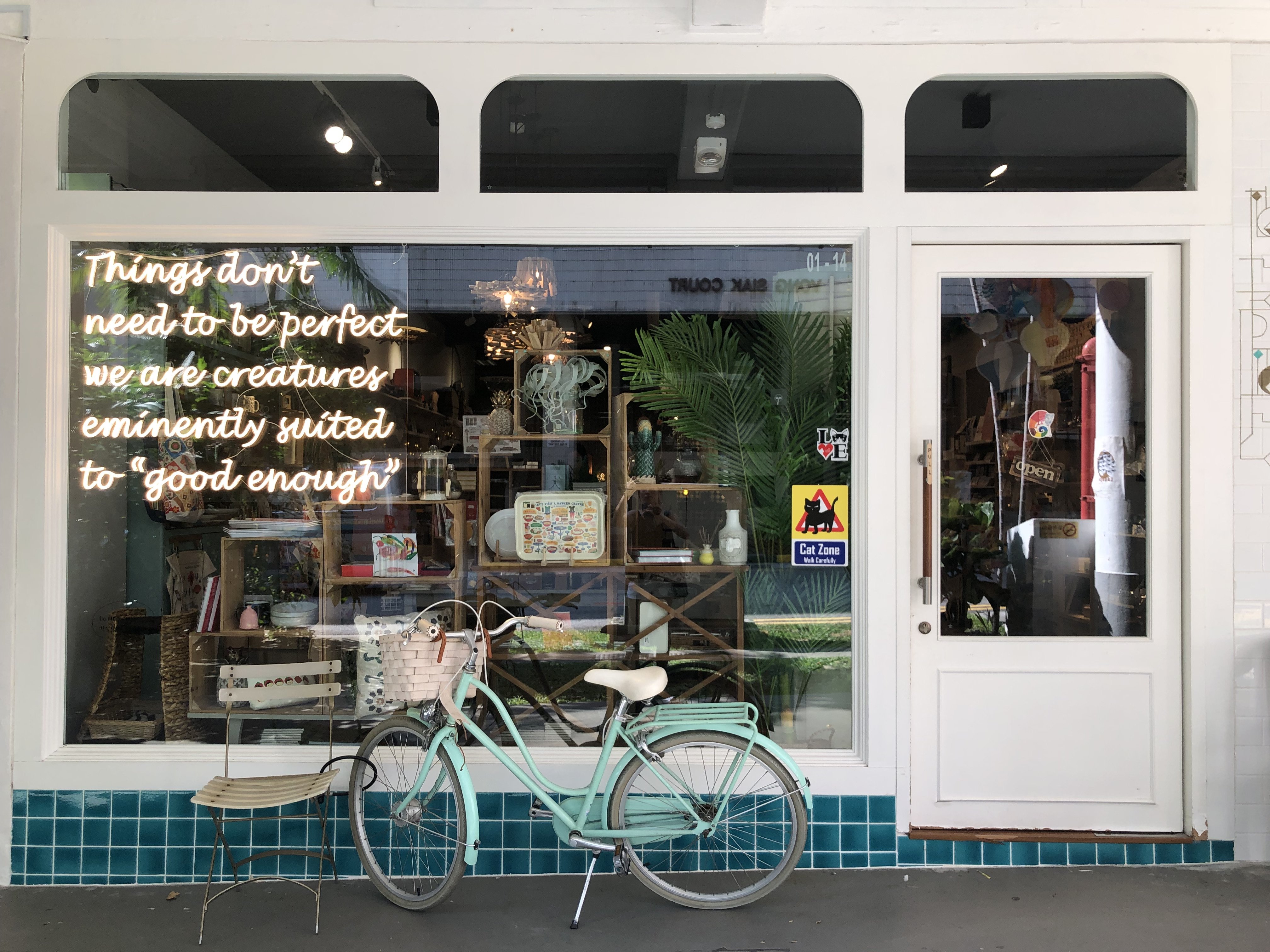 "I was on my way to meet a friend at a cafe in Tiong Bahru and was completely enthralled by the area. I've been to Lim Liak once during my hipster university years, but it never occurred to me that these quaint, unique architectures were part of public housing. I dragged Elvin there as soon as I could and he was equally charmed by the area. He got on a property app, found a listing and the rest was history."
Eventually, they found their HDB resale flat – a 947-sqft walk-up apartment with 51 years of lease remaining. They paid about S$718 psf for their new home – which comes with a living room, two bedrooms, a separate kitchen and a storeroom.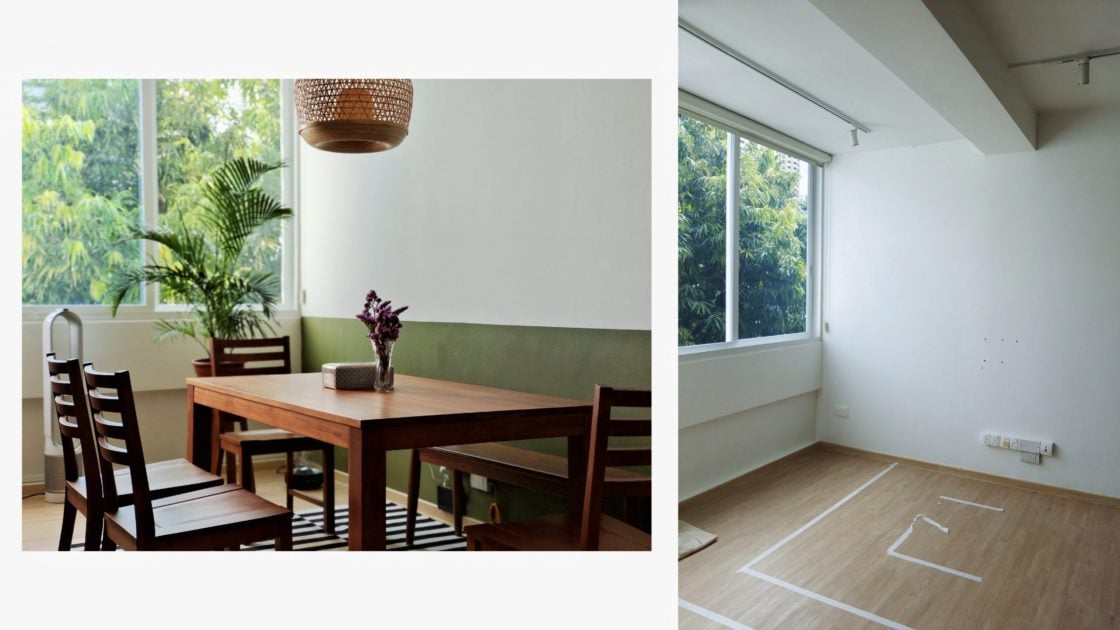 "(What drew us to the property was) the unique charm of the "Streamline Moderne" architecture. Being Tiong Bahru, there's the proximity to food, transport and groceries, greenery and an abundance of natural light. Our immediate consideration was the remaining lease of the property, but since we weren't looking to profit from flipping the house, that was put to ease right away."
Clara did share that the couple's parents had initially hoped that they would stay somewhere near them (in the West). "But we have been Westies all our lives and really wanted to live somewhere more central and closer to our workplace."
She admitted that it's impossible to physically visit every flat that matches their criteria, so property apps like 99.co really helped narrow down their choices. The published transaction values from HDB also assisted them in their decision-making and negotiations.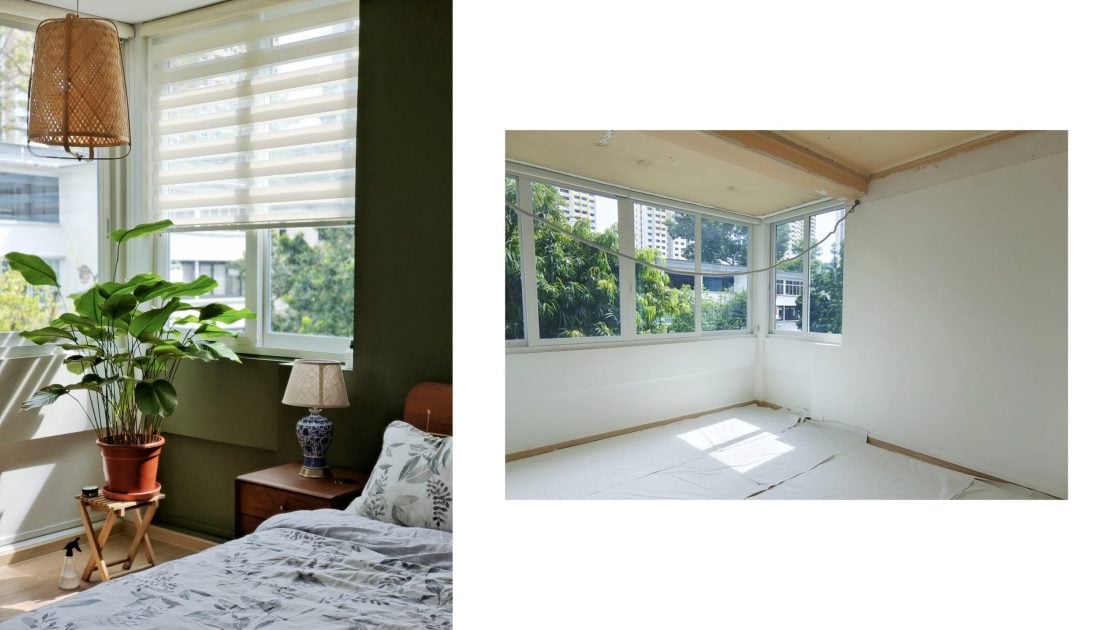 Self-help home renovation strategies
Once they've secured the home, it's time for renovations. Clara and her husband had wanted to hack the entire apartment and rebuild it from scratch.
"However after obtaining quotations from a number of ID firms, we realised what we envisioned for the house will easily cost S$60,000-80,000. As we had quite a clear vision of how we wanted the house to turn out, we took a leap of faith and decided to design the house ourselves and work with contractors to bring that idea to life."
During the initial inspection, the couple were told by their contractor that most of the existing built-in furniture was still in very good condition. They decided to keep them, hacked the false ceiling and just one dressing table. "The contractor's advice really helped us reconsider our initial plans and saved us lots of money. The renovation for our house only cost S$9,000 in the end, which gave us the financial flexibility to get high-quality furnishings for the house."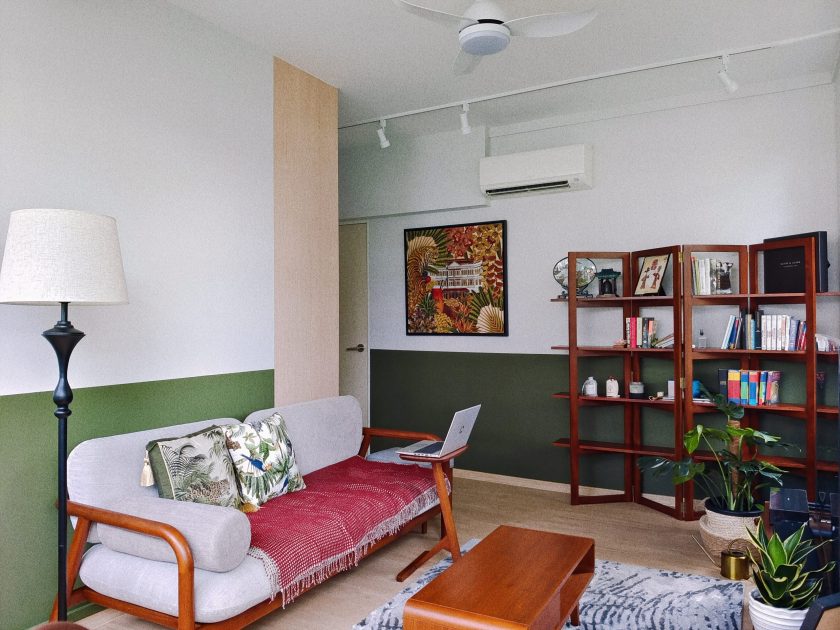 While it's always a homeowner's dream to save on renovations, interior designing a home without an ID isn't a walk in the park. "But it's definitely doable!" Clara exclaimed.
"While managing our own renovation project seems daunting, we followed a couple of renovation accounts that managed their own ID project and were encouraged by their successes. Our main advice would definitely be to plan early. We started renovating in September 2021 and finished in October. This is because we brainstormed for ideas and searched for furniture in June. Every weekend had been dedicated to furniture- and appliances-shopping. If you enjoy running errands, shopping for furniture on weekends, then this is right up your alley! Not to mention a perfect bonding activity with your fiancé too!"
Tiong Bahru charms and a home-within-a-home
For Clara, her favourite spot at home is her dining space. Large enough to comfortably seat 8 people, she enjoys hosting friends and family for dinners. "Another feature I love would be the study desk next to my living room windows. It offers a gorgeous view of the greenery outside. On breezy days we love to sit by the high table to sip coffee and birdwatch!
"Not only that, the neighbourhood itself feels like home. Tiong Bahru has held its charms through the years and has a perfect balance of heritage, bustle and all things trendy. The place has a diverse and inclusive online presence, where everyone is so generous with their advice on a multitude of topics and is always ready to make new neighbours feel welcomed."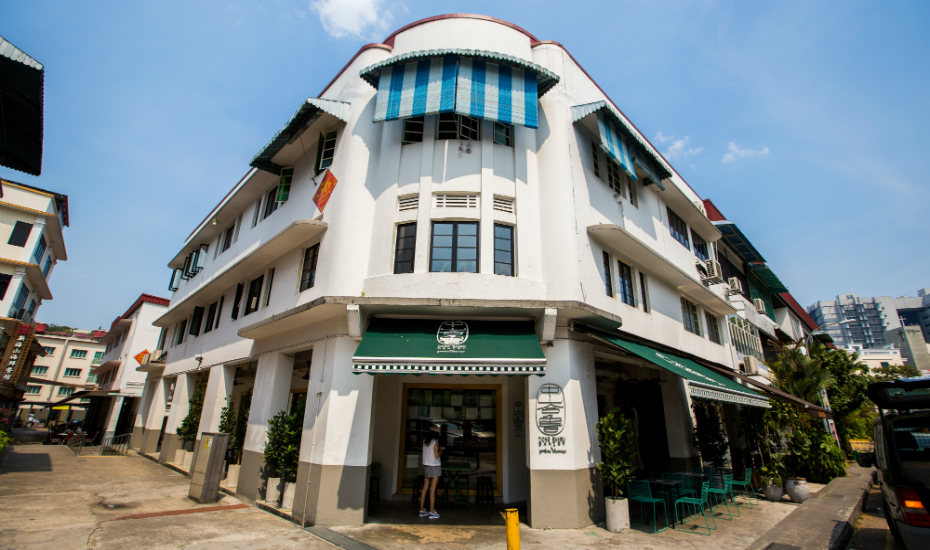 As Clara and Elvin enjoy their newfound abode, they are thankful for friends and family who gave them really good advice. "A close friend suggested that we not evaluate the property for its fit as a house, but as a home. That really changed our perspective. As first-time homeowners, we got pretty lost initially with the many factors to consider, i.e. resale value, investment value, proximity to good schools.
"However, we eventually concluded that no factor was more important than actually loving the space and the community. Ultimately, it should be a place that you're comfortable with settling down and starting a family in, not just an avenue for profit. In other words, think of buying a house as a space to build a home, and not just as a vehicle for investment."
As for the next step in their home-buying journey, the couple will start saving for a second property. "Before we get there, however, we think there is still some room for expression with our home, e.g. we are looking to add new house plants, change the blinds and buy some paintings!"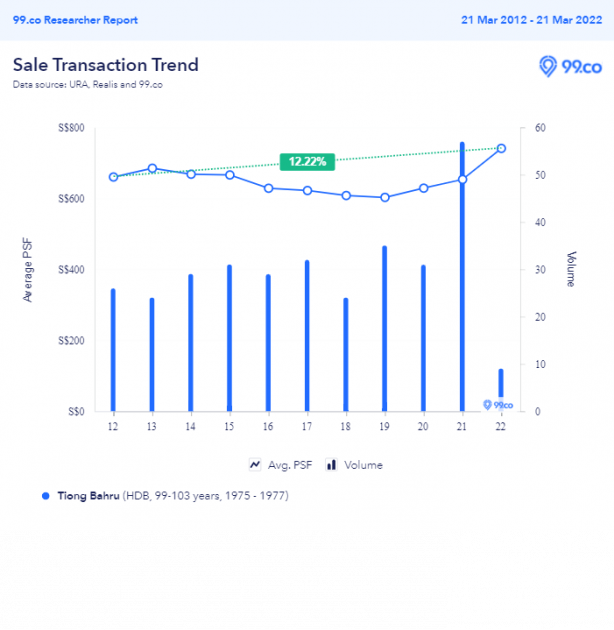 –
Properties for sale near Tiong Bahru MRT
Valley Park
483 River Valley Rd · D10
2
2
$2,800,000
Highline Residences
7 Kim Tian Rd · D3
1
1
$1,280,000
95B Henderson Road
Singapore 152095 · D3
2
2
$768,000
Melrose Park
93 Kellock Rd · D10
3
3
$3,800,000
38 Beo Crescent
Singapore 160038 · D3
2
1
$399,999
33 Lim Liak Street
Singapore 160033 · D3
2
1
$850,000
6A Boon Tiong Road
Singapore 164006 · D3
3
2
$950,000
Mill Point
1 Zion Cl · D10
1
1
$1,120,000
Emerald Park
2 Indus Rd · D3
3
3
$1,994,900
131B Kim Tian Road
Singapore 162131 · D3
3
2
$978,000
Highline Residences
3 Kim Tian Rd · D3
3
3
$2,700,000
Principal Garden
91 Prince Charles Cres · D3
2
2
$1,900,000
Loft @ Nathan
31 Nathan Rd · D10
1
1
$950,000
95A Henderson Road
Singapore 151095 · D3
3
2
$1,150,000
54 Havelock Road
Singapore 161054 · D3
3
2
$1,100,000
–
Interested in a quaint walk-up apartment? Let us know in the comments section below or on our Facebook post.
If you found this article helpful, check out Couple overhauls 2-storey Jalan Besar penthouse, converts master bedroom into bar with beer-on-tap and Family man walks away from HDB resale due to S$50k COV, used it to buy and renovate condo instead.
Looking for a property? Find the home of your dreams today on Singapore's fastest-growing property portal 99.co! If you would like to estimate the potential value of your property, check out 99.co's Property Value Tool for free. Also, don't forget to join our Facebook community page or Telegram chat group! Meanwhile, if you have an interesting property-related story to share with us, drop us a message here — and we'll review it and get back to you.