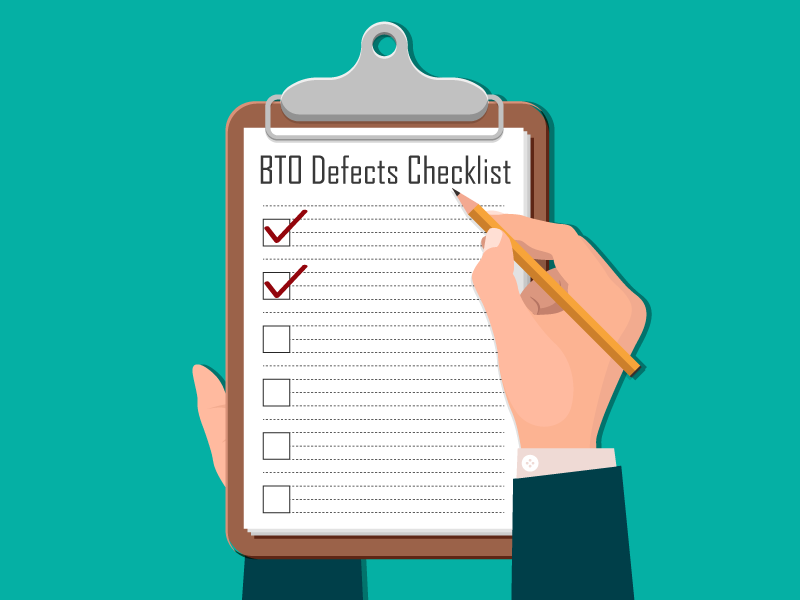 Have you just gotten the keys to your HDB BTO flat? If it's a yes, then congratulations on getting your new home, and for landing yourself a new "mission" of checking your HDB BTO for defects.
Read this: Property Jargon: Defects-Liability Period
The easiest solution to this is probably to hire someone else to do the inspection job for you. But that's going to cost you at least S$400 for a professional inspector. However, defect rectification doesn't end with submitting the defect list; you will still need to re-inspect after the rectifications are done and this may very well mean a BIGGER hole in your pocket if you need to hire a professional each time.
So, why not save this S$400 and do the inspection yourself? After all, it's not mission impossible, if you get yourself well prepared.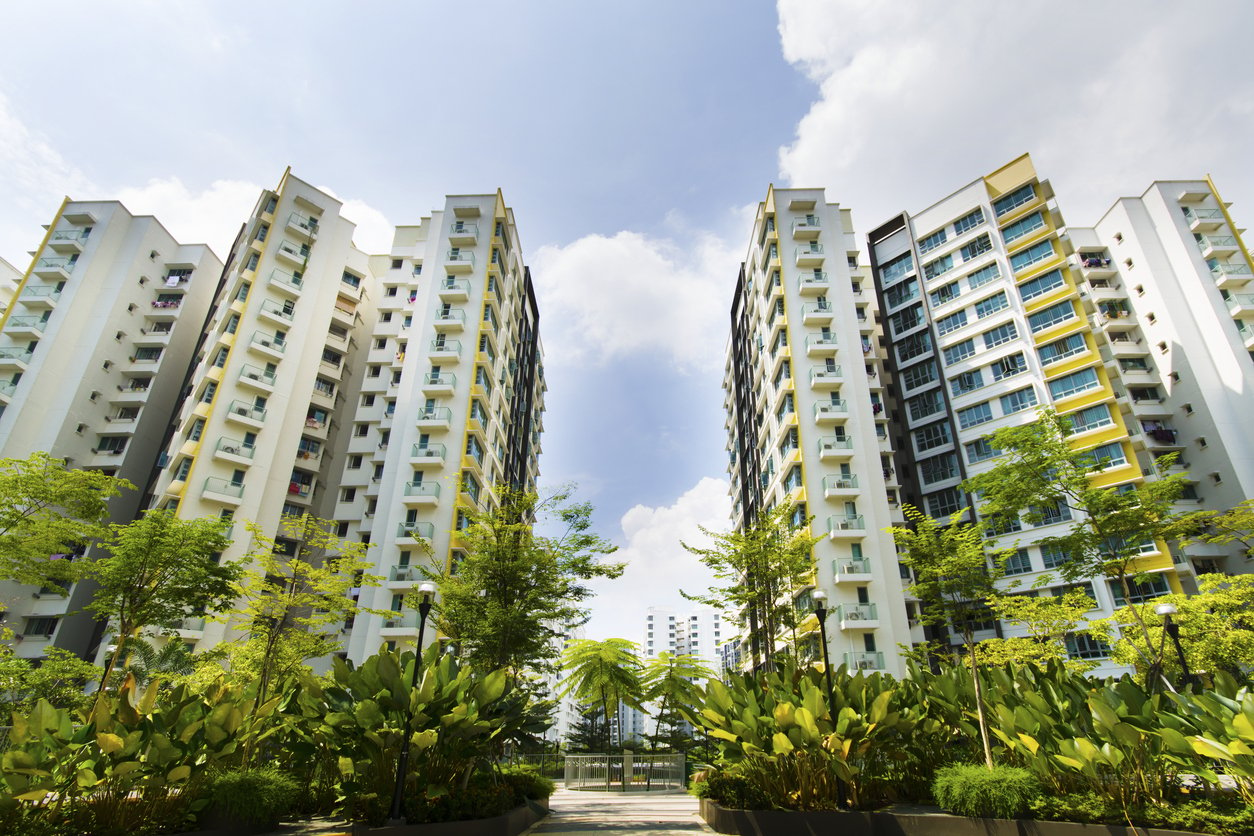 5 quick tips to get started
First things first, to get started, here are basic 5 tips to work with:
1. Getting your feedback forms
When you get the keys to your new apartment, you will also be given a Defects Feedback Form where you fill up information detailing the defects in your flat. To play safe, try to get hold of at least five copies of this form, in case you really have a lot of defects or you end up losing/destroying a copy.
2. Defects submission period is only for 7 days
Yes, 7 days. No matter how busy you are, you need to submit your defects list within 7 days of your flat key collection, to your estate's Building Service Centre. If you are not too sure about this, or need more time, you should probably drop HDB a call first to ask if there are any other workarounds you can arrange.
3. Opening hours of Building Service Centre (BSC)
As far as we know, most BSC have similar opening hours, as follow:
Mon- Fri: 9.30am – 12pm, 1pm – 7pm
Sat: 9.30am – 12pm, 1pm – 5pm)
Closed on Sunday & Public Holidays
If you're not too sure about the BSC availability, you can also check for more details in the Welcome Kit that you get from HDB when you collect your keys. Do ensure that you complete your inspection during their opening hours, to avoid making another trip down just for the form submission.
Also, note that your BSC will not be around forever; the office is only set up in your estate for a period of time. So, to save you the hassle, try to ensure you get your maintenance requests all settled before BSC ceases operation near your flat vicinity.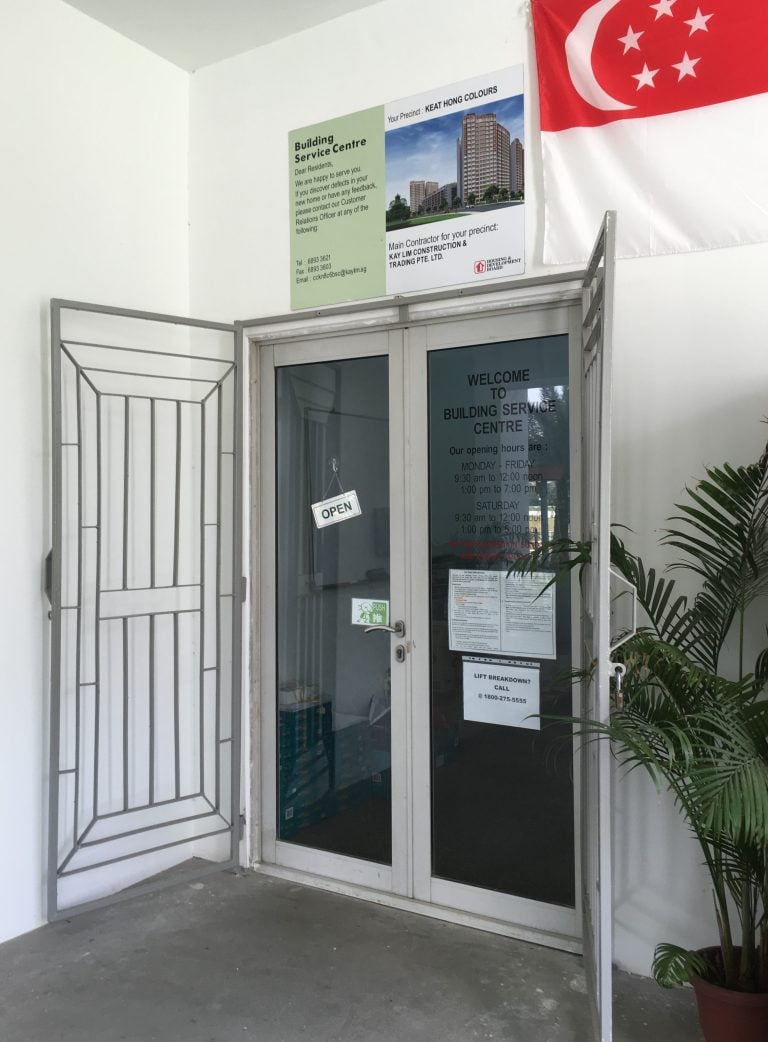 4. Duration of defect rectification
Defects checking shouldn't be taking you more than 7 days. After your submission of defects, the BSC will arrange for contractors to inspect the defects and carry out the rectification works. Depending on the severity of the defects, the rectification could take a couple of days or even weeks.
When all the rectifications are done, your BSC will arrange for another joint inspection with you. Taking all these into consideration, you might want to keep a buffer of 2 – 3 weeks before starting your renovation, just in case the defects rectification takes some time.
Know what HDB covers
HDB does not cover rectification items that surface during or after your own renovation works. So, if you have already planned for renovation, make sure that it only starts when all the defects have been rectified to your satisfaction!
11 essentials you need for inspection
Next, you need to get yourself prepared for the inspection. To keep things simple, here are 11 essential items you need to bring along for your inspection:
Defect forms provided by HDB
Pen (& someone with legible handwriting)
Fans (it can get really stuffy)
Torch light (for those darker areas behind the door etc. Avoid doing your checking in the evening!)
Stool/ladder (to check those higher places like windows, ceiling)
Tapes of 2 colours (for easier referral, try using different colours for major and minor defects and label the tapes with the defect numbers)
Spirit level (to check that your surface is levelled horizontally/vertically)
Camera (Not just for taking selfies at your new home, but also to take photos of the defects before rectification. Using your phone camera should suffice!)
Marbles/ coins (to check for hollow tiles)
Number locks (so that BSC contractors can have access to your home, without needing your house key)
Cleaning materials (to clean away the building debris for proper checking!)
Defects Checklist
Did you know that after a BTO has completed its construction, HDB usually hires an independent third-party vendor to do defects-checking in some of the HDB BTO units. Of course, the vendor's version of the defects checklist will be a lot more detailed and complicated.
To make things easier for you, here's the simplified version of HDB BTO defects checklist which covers the relevant defects that the vendor checks.
Now, with this, doesn't HDB BTO defect checking seem possible to accomplish on your own now? And, you have just saved yourself $400.
---
Just got your BTO keys? Let us know in the comments section below.
If you found this article helpful, check out Undergoing the HIP programme and You've found defects in your new property, now what?