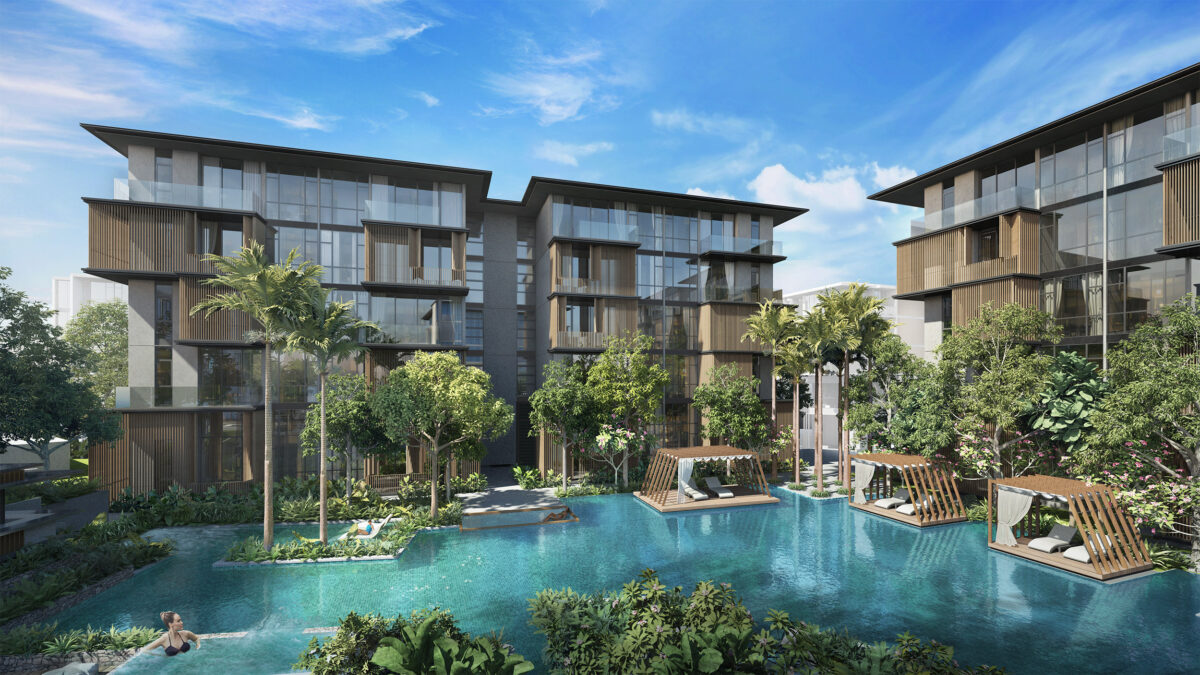 Situated near the upcoming Loyang MRT, Jewel Changi Airport and Changi Business Park, Parc Komo is a luxurious freehold development with great potential.
There's much to be said about the people who choose to live in Changi. Unfazed by its position on the local map, Changi residents are loyal to their charming estate because it offers them both quiet, nature-filled destinations for relaxation as well bustling hubs for those seeking work and modern conveniences.
Plus, there is so much good food here it will make even the most dedicated Westies blush. Changi Village's nasi lemak, Penny University's coffee, Jewel Changi Airport's Burger & Lobster as well as East Coast Lagoon's seafood fare top the list. Ask any resident, and they'll be happy to share more.
In comes Parc Komo by CEL Development, the freehold mixed development along Upper Changi Road North.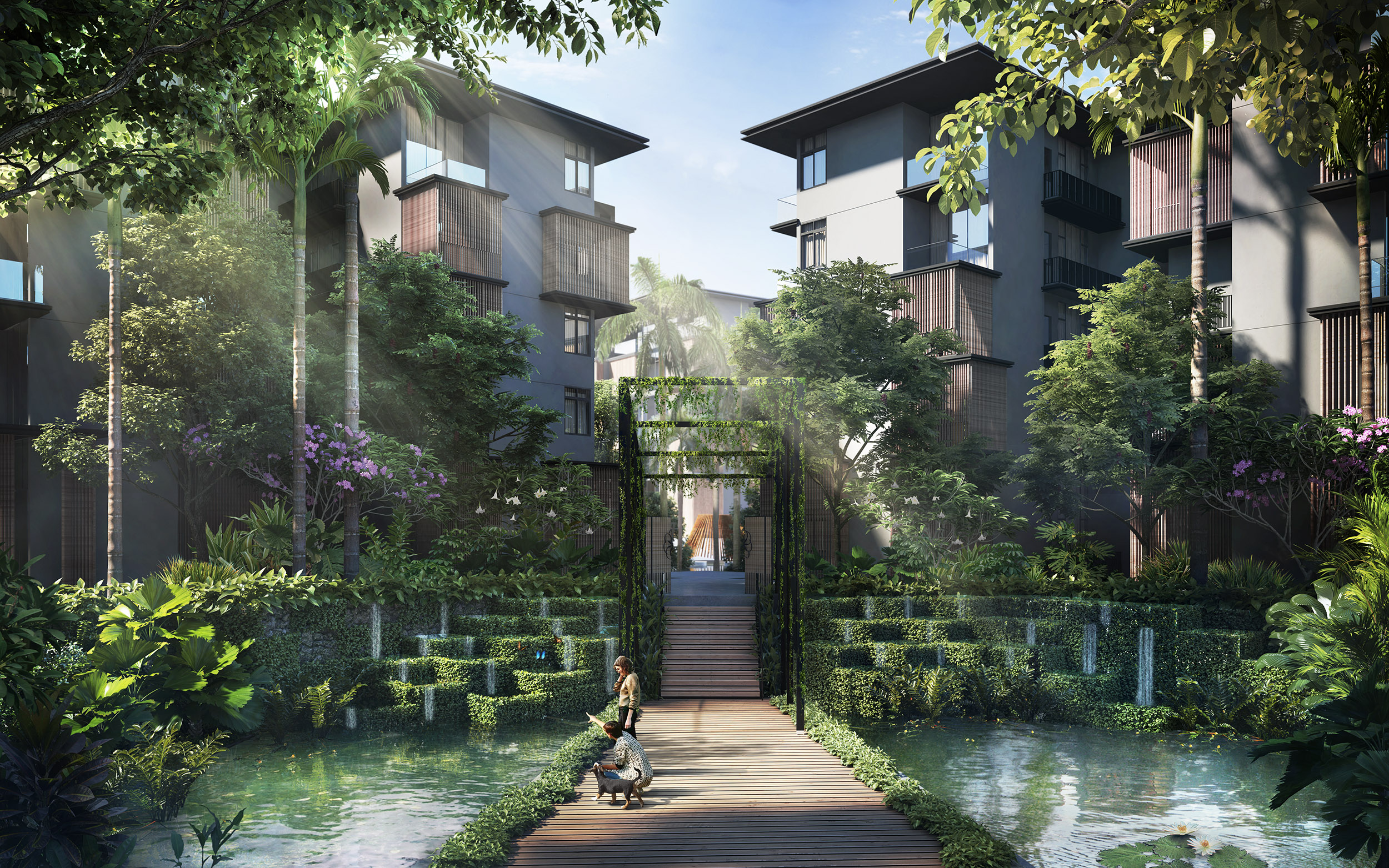 Parc Komo is a reflection of Changi's best features – away from the busy city, it boasts a tranquil scenescape without sacrificing convenience. Its lifestyle mall, Komo Shoppes, boasts 28 different retail and F&B offerings.
All these at an affordable price, starting from S$1,394psf.
This luxurious 276-unit development, made up of one to five bedders, is set to benefit from URA's plans, too. Changi's upcoming transformation into a vibrant economic hub will make Parc Komo even more desirable to both families and investors.
Komorebi Living: For nature lovers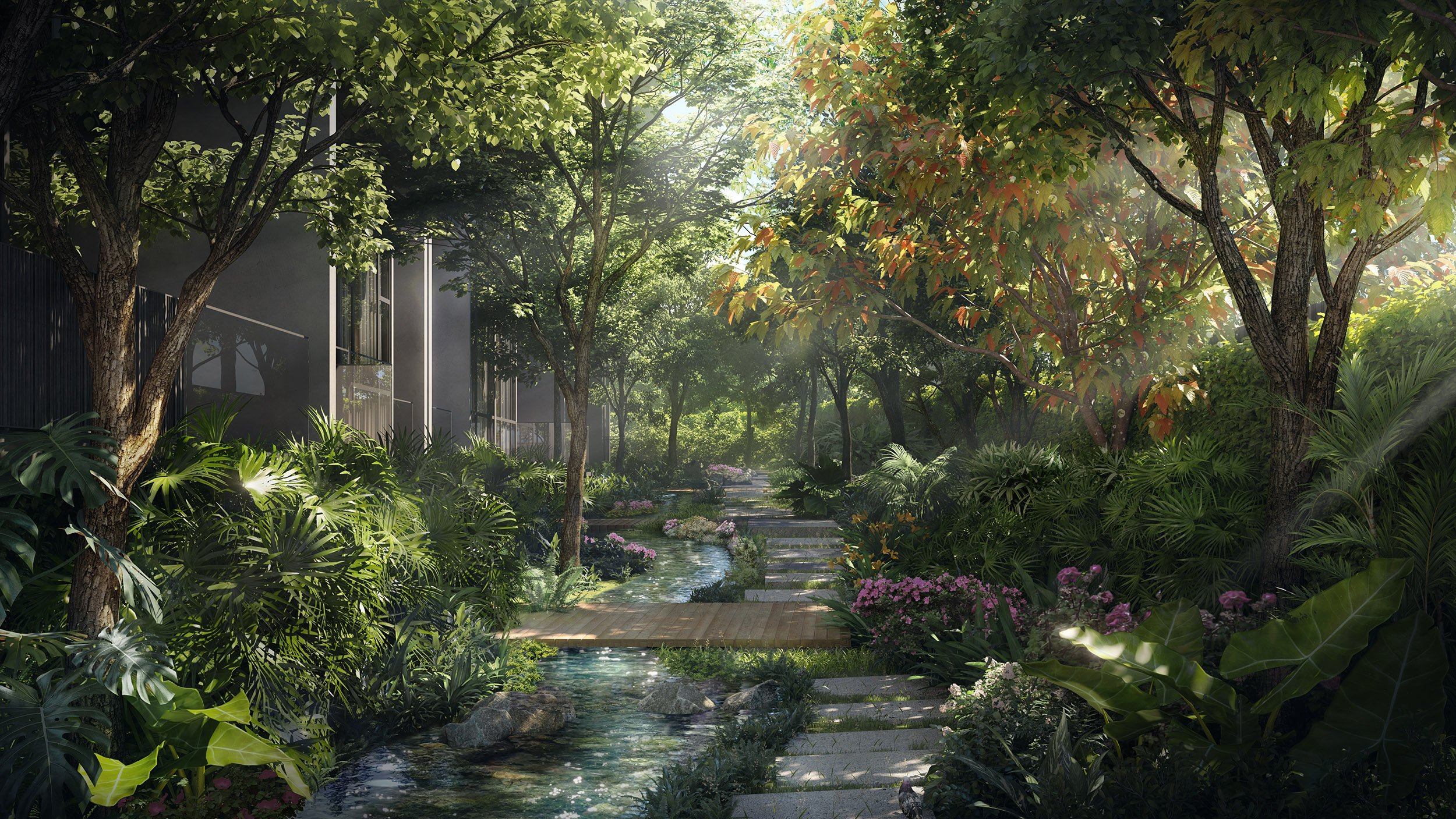 Designed based on the concept of komorebi – the Japanese description for the soft illuminating glow that occurs when sunlight is filtered through leaves – Parc Komo facilities encourage an immersive experience with nature.
Parc Komo's portal-like entrance sets the scene with a leafy arch and timber steps, and if you stroll past the Night Water Lily Pond in the evening, you'll witness the lilies bloom.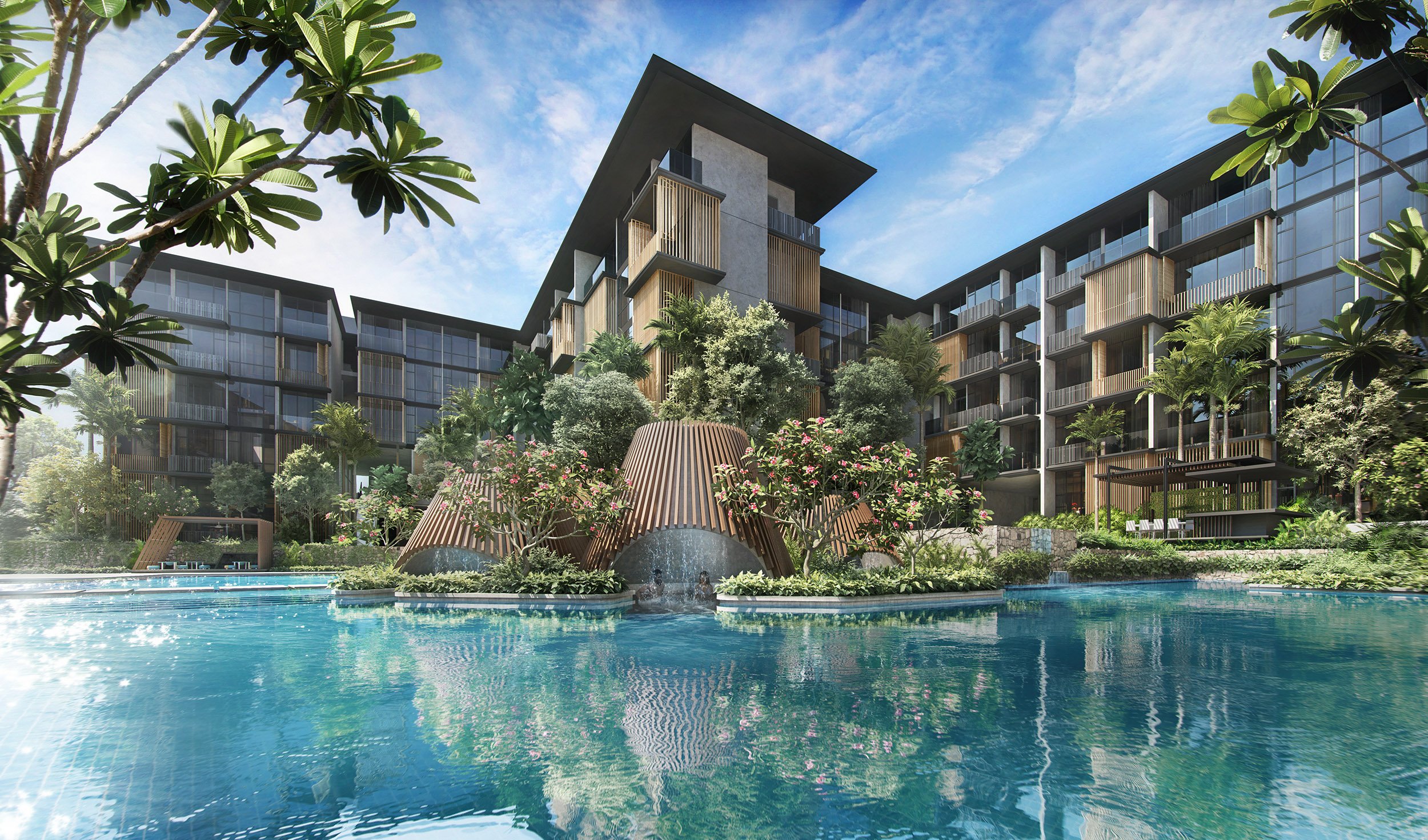 Urban farming enthusiasts should head to Herb Pavilion, where they can collect fresh herbs. The Glamping Grounds, on the other hand, is for those who want to experience the outdoors without leaving behind modern comforts.
Bookworms will love the treehouse-shaped Reading Pods while those seeking solitude will enjoy the poolside Grotto. The latter is hidden under the boughs of sculptural, flowering trees.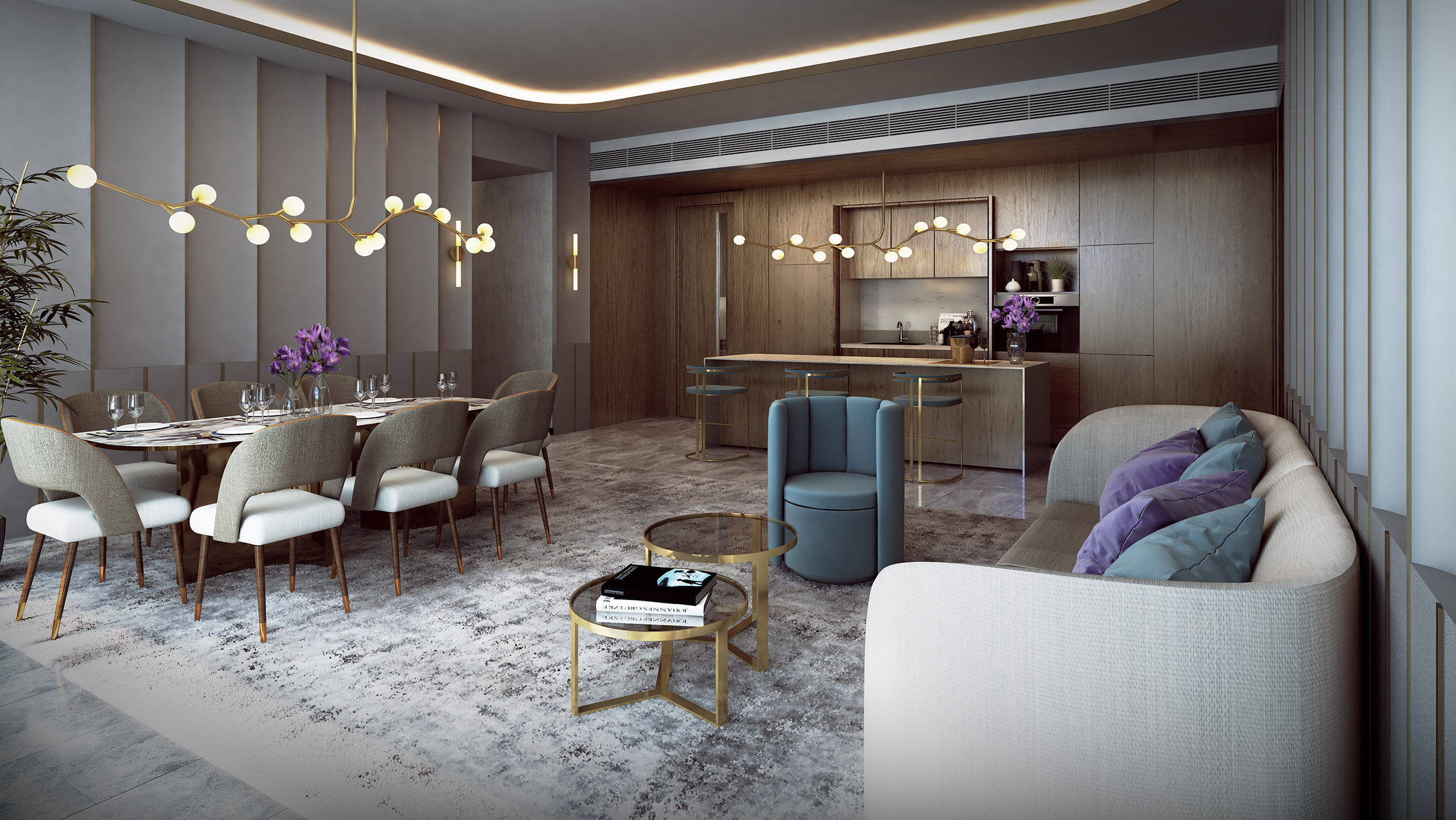 To match this gorgeous environment, Parc Komo has furnished every apartment with glazed tiles, timber finishes, and marble features. The kitchen features top-notch appliances from Bosch as well as sophisticated fittings from Duravit and Hansgrohe.
Want to experience nature outside of Parc Komo? Check out Changi Boardwalk, a scenic wooden walkway along the coast, or the cycling paths along Changi Coast Road and Aviation Park Road to be completed in 2026. Connected to the current Park Connector Network, it'll take you to various parks and reservoirs. Pulau Ubin is easily accessible, too; Changi Point Ferry Terminal is only a 10-minute drive away.
Why Changi Residents love the location
Parc Komo's proximity to nature and affordable pricing does not mean inaccessibility. On the contrary, Parc Komo is located in an area so conveniently located to the biggest service providers that there is hardly a need to leave this enclave.
Firstly, it's minutes from the future Loyang MRT station and near the Tampines East and Pasir Ris stations. That's easy access to Cross-Island Line (to be completed in 2029), Downtown Line and East-West Line. There will even be a shuttle bus to ferry you to these stations.
Secondly, Changi is near this trifecta of convenience: Ikea for stylish furniture and homeware, Courts Megastore for appliances, and Giant Hypermarket for groceries and everything in between. Other noteworthy places to visit include Jewel Changi Airport, Loyang Point and Tampines Mall.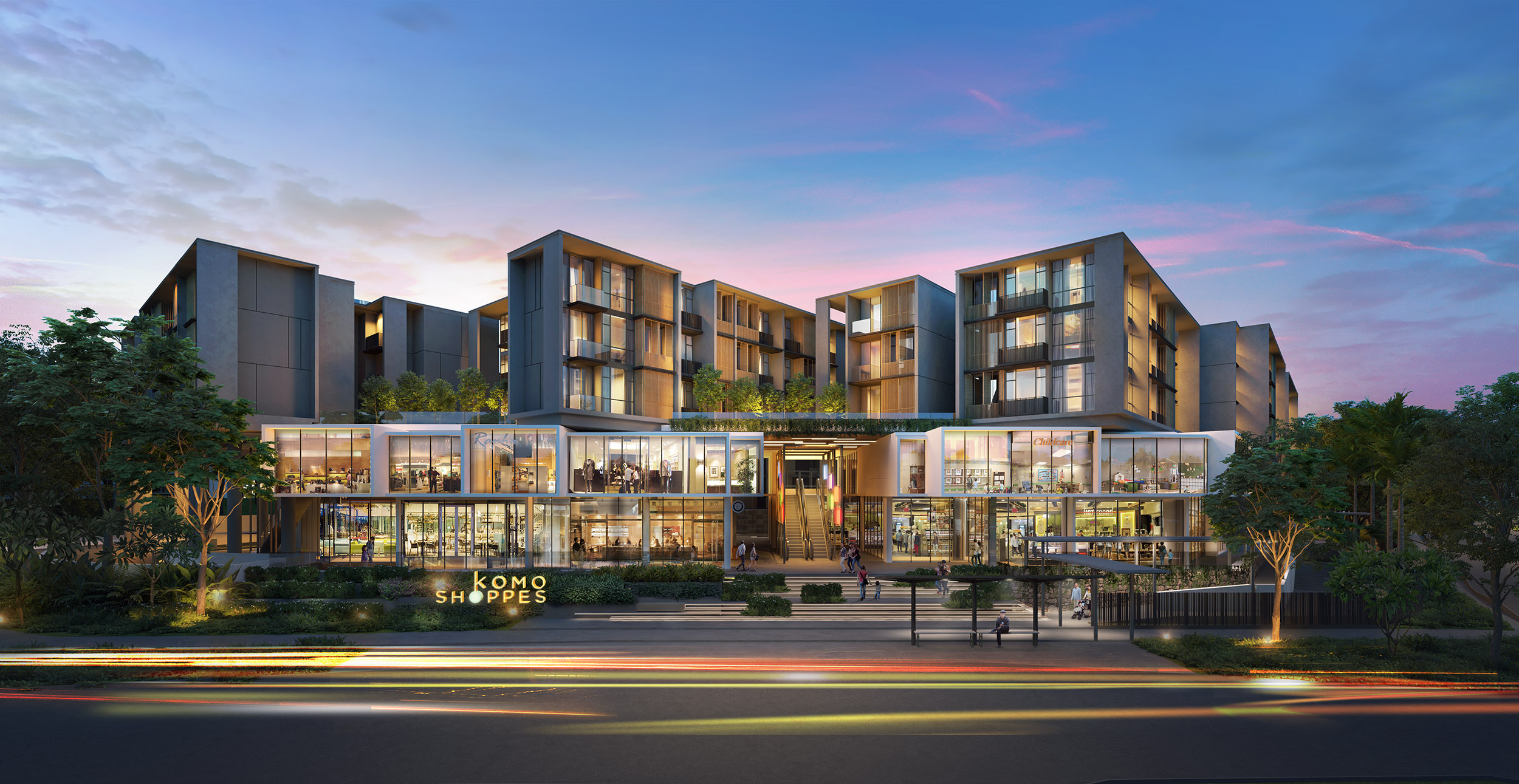 Although, with lifestyle mall Komo Shoppes in the mix, we reckon residents looking to stock up on groceries or for a dose of entertainment need not travel out at all.
Changi is also filled with good local and international schools for children of all ages. This includes Kinderland for preschoolers, the Singapore University of Technology and Design, and the Japanese School Singapore.
Promising rentability and appreciation
The East is undergoing some significant changes, and Changi plays a major role in this transformation. According to the URA Master Plan, this includes building Changi Aviation Park and Changi City. The former will host aviation-related businesses and cargo, while the latter will host institutions involved in aviation-related R&D, including artificial intelligence and robotics technology. Together, it can raise Singapore's profile in the aviation industry and create more job and business opportunities.
However, Changi City is not all about work – but play, too. This lifestyle business centre will be a vibrant waterfront district suitable for recreational and tourism activities. Residents can expect "fly-ferry" linkages from Terminal 5, hotels, offices and beautiful public spaces in the area. Its close proximity to the Round Island Route park connector also means families and tourists can explore many green and cultural spaces – whether by foot or bicycle!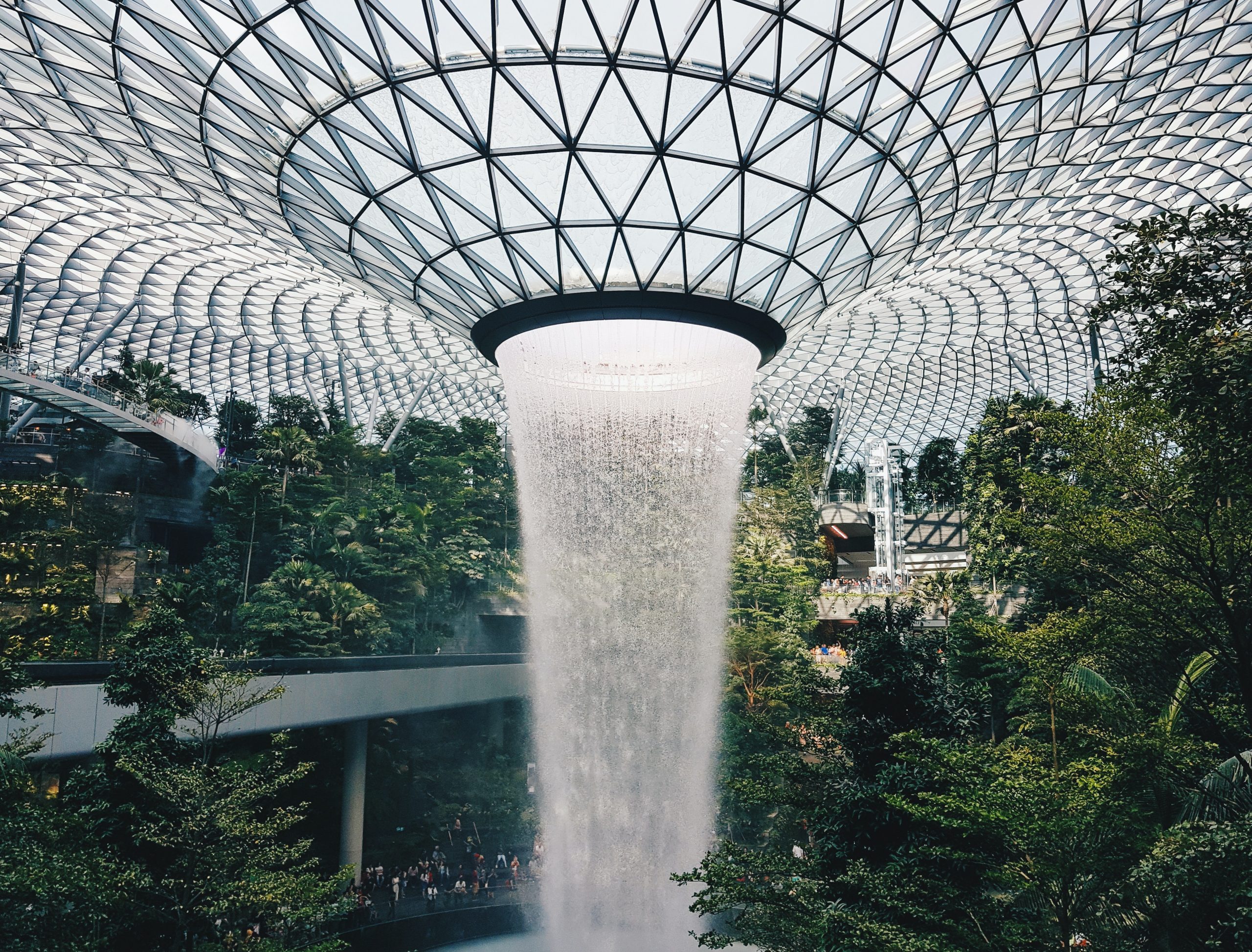 Owning a freehold property in the centre of it all comes with its perks. First, there is promising rentability. Potential tenants working or relocating to Changi will appreciate that Parc Komo is conveniently located near offices, schools and food. Vibrant work-live-and-play environments and mixed developments like Parc Komo are becoming increasingly popular with home-seekers.
Second, freehold properties within 1km of Parc Komo have done well for the past 15 years. Throughout the dips and rises in the property market, the psf of freehold properties here have enjoyed a capital appreciation of 125.52% – which works out to an average of 8.37% per annum.
With all the exciting changes to come in Changi, it is not surprising if Parc Komo's prices see similarly healthy appreciation too.
Freehold properties in Singapore have seen an increase in value over the past 15 years, for both psf as well as price. This shows that freehold can benefit owner-occupiers as well as investors, through better prospects for capital gains.
Seeing that Parc Komo is the most affordable freehold integrated development to date, it offers buyers – be it homeowners or investers – fantastic value.
Lastly, a freehold property will not hit zero after 99 years old. This makes Parc Komo — with its timeless design, welcoming atmosphere and prime location — the perfect gift for the next generation.
For enquiries, please contact 6100 3838, enquiries@parckomo.com.sg, www.parckomo.com.sg.