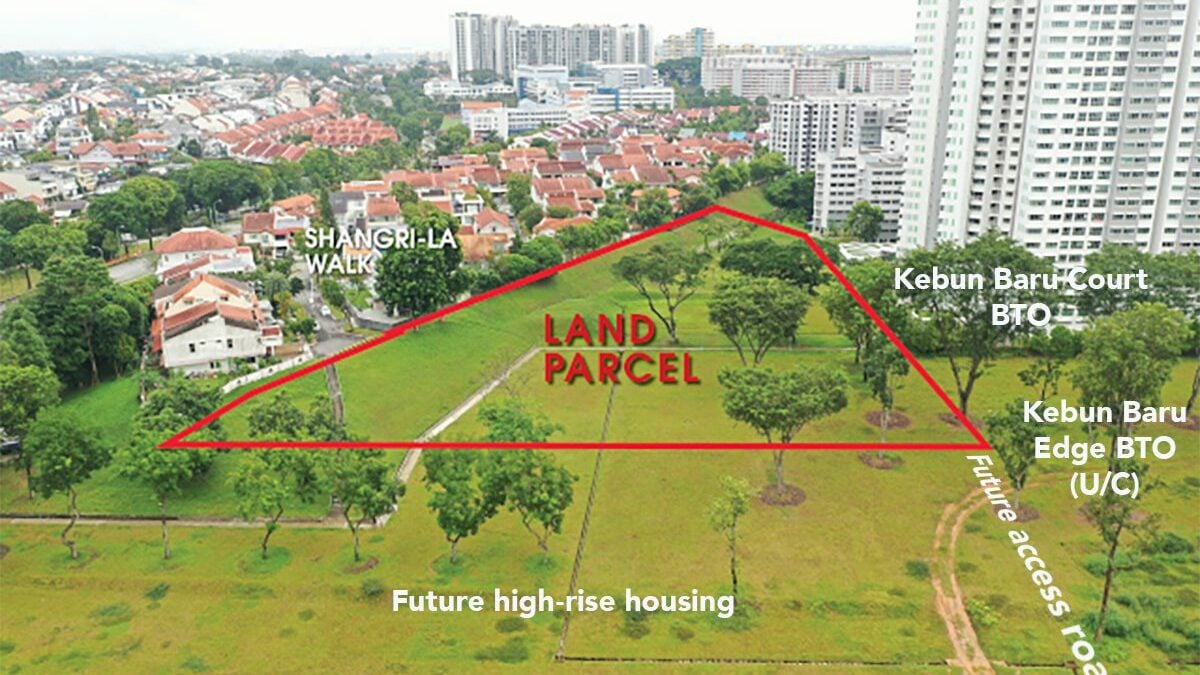 For the second half of 2020, the Urban Redevelopment Authority (URA) has announced the release of three Confirmed List sites under the Government Land Sales (GLS) programme. On 26 November, the remaining two sites at Ang Mo Kio and Tengah were released for tender.
The Confirmed List sites consist of three residential sites yielding about 1,370 units—nearly 23% less than what was released in the first half of this year and the lowest number since the second half of 2009.
The supply was "calibrated to take into account the global Covid-19 situation", according to the Ministry of National Development. The Ministry also took into account the supply overhang of unsold and yet-to-be-launched condos.
That being said, the launch date for condos on this GLS sites—likely to be in 2022—will likely coincide with the post-Covid economic recovery, which could spell good news for developers with the financial ability to bid for these plots, considering that buyer demand would likely be on the rebound in two years' time.
A further eight sites for about 5,300 residential units and one hotel site have been put on the 2H 2020 Reserve List. While Confirmed List sites are land parcels that are launched according to schedule, regardless of demand, Reserve List sites, are launched only upon successful application by a developer or when there is sufficient market interest in a site.
Where the residential Confirmed List GLS sites are located + Our analysis
The three residential GLS sites on the Confirmed List are at Northumberland Road, Ang Mo Kio Avenue 1 and Tengah Garden Walk. Here's our analysis of the three sites:
Site #1: Northumberland Road
Site area: 0.83 hectares
Potential condo units: 405
Nearest MRT station: Farrer Park
Primary schools within 1km: 4
Estimated tender launch date: October 2020
Estimated sales launch and completion: 2022/2025
Why it appeals: City fringe location; at the doorstep of an MRT station + malls; four primary schools within 1km; healthy rental demand
Why it doesn't: The area can get very crowded, especially on weekends
Our analysis:
The most centrally located of the three GLS sites, this city fringe site at Farrer Park/Little India is located next to a large, relatively new mixed-use development site, which consists of a hotel, an office tower with Grade A office space, a private hospital, as well as retail and dining amenities.
Currently, the site is used as a public car park. To the west of the site is a high-rise HDB development rising to 29 storeys. The development here will likely equal this height.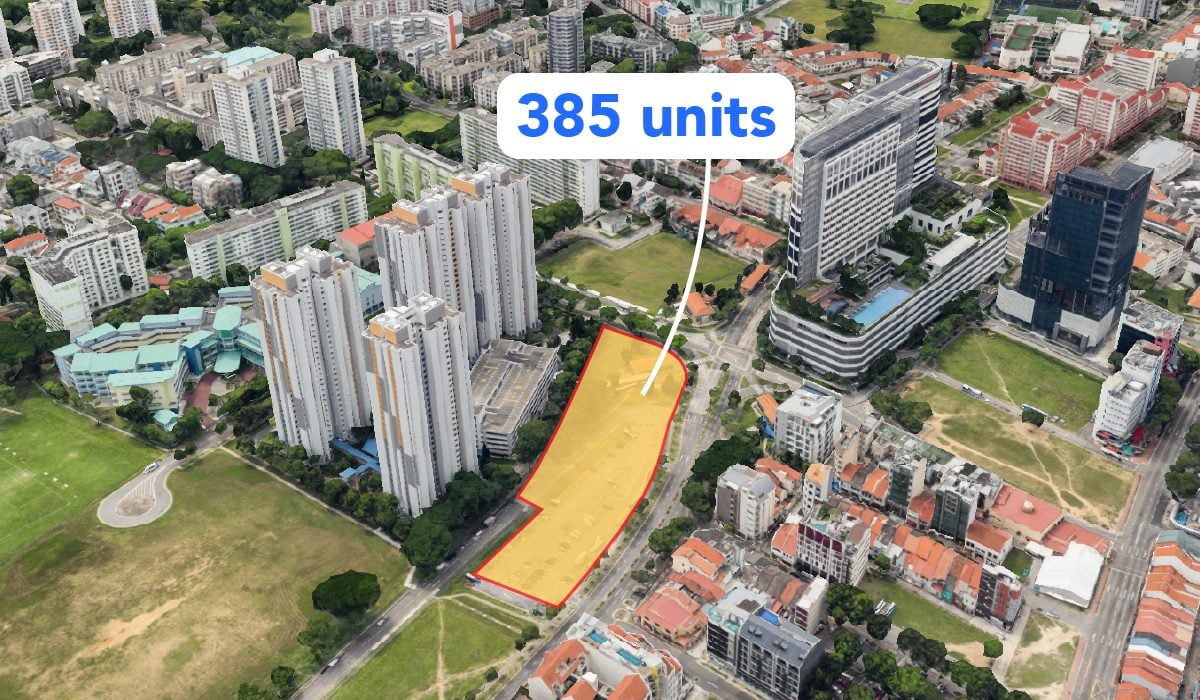 The site will also incoporate an existing entrance to the Farrer Park MRT station, and have 1,500 square metres of commercial retail and dining establishments. Getting to Orchard Road and the CBD will take 10 and 20 minutes respectively, via the MRT.
Residents here will also be within walking distance to City Square Mall (via the air-conditioned MRT underpass), Mustafa Centre, Tekka Market and the upcoming Centrium Square mall/office tower.
Having seen significant changes over the past five years, the Farrer Park area will continue evolving, especially with a yet-to-be-released mixed-use site. A new condo, the 116-unit Uptown@Farrer, is currently under construction and is projected for completion in 2021.
[Browse all
condos for sale near Farrer Park MRT
.]
Site #2: Ang Mo Kio Avenue 1
Site area: 1.26 hectares
Potential condo units: 370
Nearest MRT station: Mayflower (Completion: End-2020)
Primary schools within 1km: 3
Estimated tender launch date: November 2020
Estimated sales launch and completion: 2022/2025
Why it appeals: Renowned schools within 1km; walking distance to MRT station; close to nature
Why it doesn't: Only certain north and west facing stacks will have permanently unblocked views (we're nitpicking here)
Our analysis:
Located on the fringes of a landed housing estate in Ang Mo Kio, this will be a medium-density condo with 8 to 15-storey apartment blocks looking likely. The last time a GLS site was launched in Ang Mo Kio was back in 2014; it's now the recently completed The Panorama.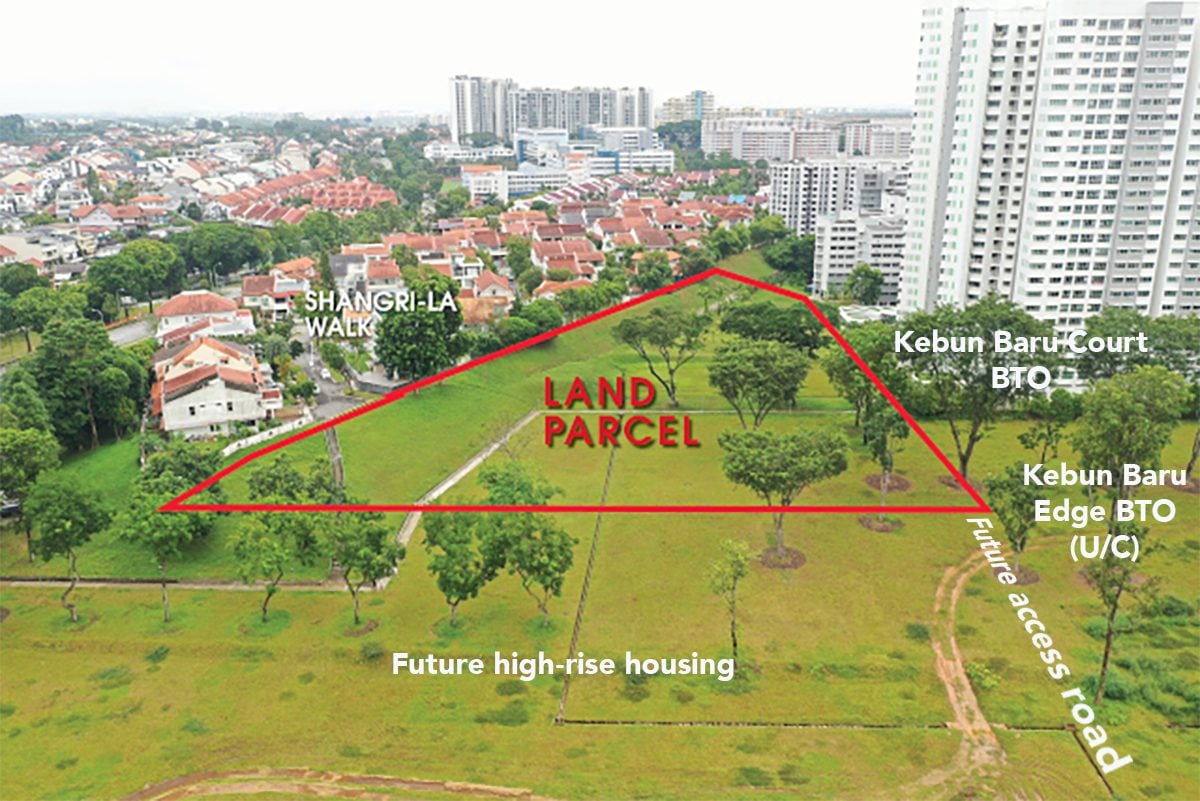 On the east side of the site are two HDB projects, one completed in 2017 and the other to be launched in the August 2020 BTO sales exercise. The sprawling landed estate of Shangri-la and Sembawang Hills lie to the west.
Note that the URA Master Plan has earmarked land for a high-rise, high-density residential development directly to the south of this site, so this condo will be 'ring-fenced' on two sides by high-rise housing.

That said, there are two main appeals of this site to would-be buyers. Firstly, it's within 1km to two well-regarded primary schools, Ai Tong and CHIJ St. Nicholas Girls. Secondly, residents will be within a 5-minute walk from the soon-to-be-completed Mayflower MRT station.
Nature-lovers will also fancy the location. Residents will be a footbridge away from Bishan-Ang Mo Kio Park. Lower Pierce Reservoir Park is also nearby, as well as other nature parks within the Central Catchment Area.
A new access road will be built leading from Ang Mo Kio Ave 1 to the site. This road will also be used access the upcoming BTO development and the future high-density residential site.
[Browse all
condos for sale near Mayflower MRT
.]
Site #3: Tengah Garden Walk (Executive Condominium)
Site area: 2.2 hectares
Potential condo units: 615
Nearest MRT station: Tengah (Completion: 2027)
Primary schools within 1km: None so far
Estimated tender launch date: November 2020
Estimated sales launch and completion: 2023/2026
Why it appeals: Huge potential upside of being the first-mover
Why it doesn't: Will be inconvenient to live here for the first 5-10 years, while Tengah develops
Our analysis:
Honestly, the release of this site was quite unexpected, for several reasons. Firstly, there's the reality that the development of Tengah town will likely be slower due to the Covid-19 pandemic and recession.
Secondly, we felt that the government would have waited longer to release the first Executive Condominium (EC) site in Tengah, to attract more developers and a higher bid. Right now, the roads leading to this GLS site are still being built, and the site is surround by nothing but forest and construction sites for BTO flats.
But perhaps this is the entire point: To spur the development of Tengah town in challenging times, the government decided to release an EC site there. Although the site will fetch a lower bid now, this will represent a flagship project for the town and hopefully spur greater demand for living in the area.
In any case, if all goes to plan, owners of this eventual EC could be looking at an incredible upside in terms of property value appreciation, because of first-mover advantage. Moreover, the site is within walking distance to what will eventually be Tengah Town Centre, which includes Tengah MRT station on the upcoming Jurong Region Line.
The only clear downside, aside from the patience that owners will need to have for Tengah's development, is that the site will be located next to elevated train tracks on one side and what will be a busy main road on the other, according to the URA Master Plan. And unlike other EC sites that've been released, there's no way buyers can visit the site to get a better idea of what they're paying for.
Paying money for this EC will be almost like a declaration of faith in the government, since there at least six other ECs already launched or announced. This includes Ola, Parc Canberra and Parc Central Residences.
Which of the 3 GLS Confirmed List sites for 2H 2020 appeal to you the most? Let us know in the comments below!
If you found this article useful, 99.co recommends The FULL list of 2020 New Launch Condos in Singapore (+ Analysis) and Why are Executive Condos located so far away?
Looking for a property? Find your dream home on Singapore's most intelligent property portal 99.co!
About Kyle Leung
Content Marketing Manager @ 99.co
Looking to sell your property?
Whether your HDB apartment is reaching the end of its Minimum Occupation Period (MOP) or your condo has crossed its Seller Stamp Duty (SSD) window, it is always good to know how much you can potentially gain if you were to list and sell your property. Not only that, you'll also need to know whether your gains would allow you to right-size to the dream home in the neighbourhood you and your family have been eyeing.
One easy way is to send us a request for a credible and trusted property consultant to reach out to you.
Alternatively, you can jump onto 99.co's Property Value Tool to get an estimate for free.
If you're looking for your dream home, be it as a first-time or seasoned homebuyer or seller – say, to upgrade or right-size – you will find it on Singapore's fastest-growing property portal 99.co.
Meanwhile, if you have an interesting property-related story to share with us, drop us a message here — and we'll review it and get back to you.
Join our social media communities!
Facebook | Instagram | TikTok | Telegram | YouTube | Twitter