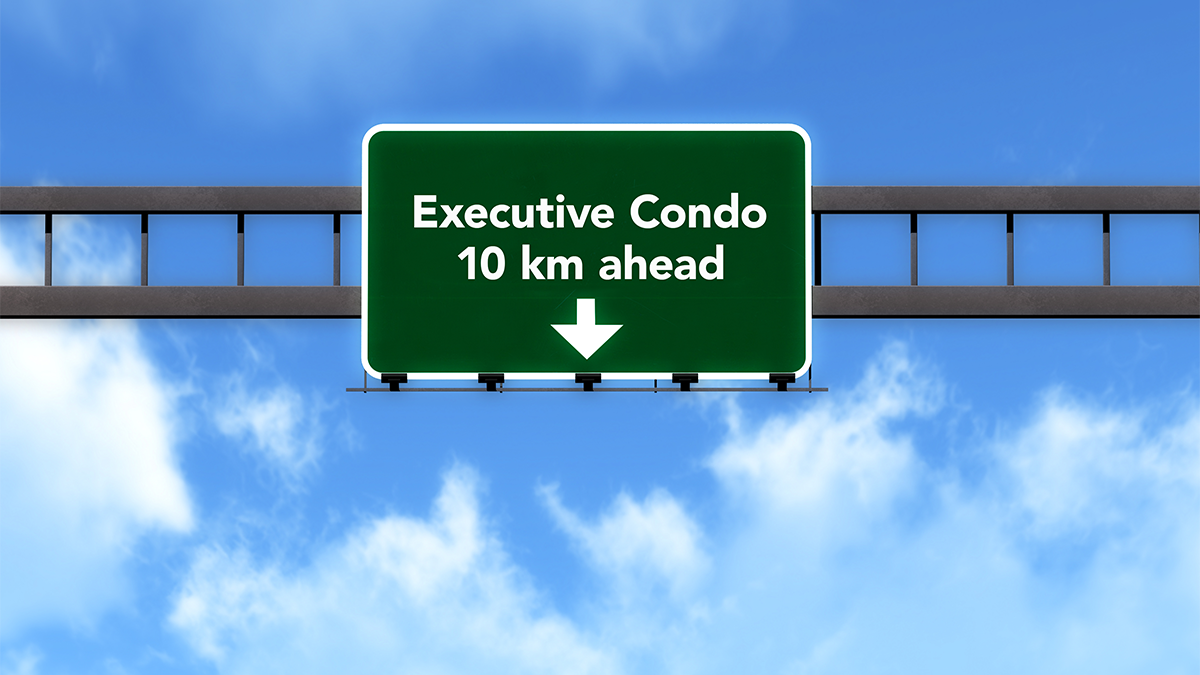 It's not exactly a secret that Executive Condos are off-the-beaten path. Out of 69 ECs launched and built so far, only one (Bishan Loft) is located within 10km of the CBD.
Don't believe us? Look at our map below showing where every Executive Condominium is located in Singapore. Blue markers are completed ECs, whereas purple and orange markers denote newly launched and upcoming ECs respectively.
There are a number of reasons as to why ECs are saddled with land plots that are more remote compared to the typical condo. And why you can bet on that to continue long time to come. (It doesn't make them a bad deal though.)
[
Recommended article:
The FULL list of 2020 New Launch Condos in Singapore (+ Analysis)
]
Why are ECs located in far away (i.e. ulu) areas?
There are three main reasons for this:
You're paying a lot less for ECs
It's assumed the demographic is less reliant on public transport
Those ulu land plots make more sense for ECs than BTO units
Reason #1: You're paying a lot less for ECs
The Executive Condominium (EC) was introduced by HDB in 1997 to cater to Singaporeans, especially young graduates and professionals who can afford more than a HDB flat but find private property to be out of their financial reach.
For ECs to cost less than condos, the land cost component can't be too high. The government and the Housing & Development Board (HDB), which releases EC sites for tender, recognise this fact.
So land plots designated for ECs are understandably located in areas with low land cost, far away from the city and at times a distance away from town centres (as is the case of Tampines Ave 10) and MRT stations.
Yes, regular private condos are also launched in such areas. Alhough both may be similar at first glance (e.g. they both have condo facilities), the materials used in a private condo is typically higher-end.
Compared to a condo at launch, an EC in a similar location costs about 10 to 20% less. There's simply no way to sell ECs at such a discount in more prime areas where land cost is higher.
Hougang
Tampines
Sengkang
You may click/tap on the links to the condos above to see if current prices for the EC projects are still at a premium versus their next-door condo counterpart.
Note that an EC typically receives a boost in value after five years (when PRs become eligible to buy), and after 10 years (when foreigners become eligible to buy) upon completion.
Typically, the resale price gap between ECs and private condos will decrease when these milestones are hit.
Reason #2: It's assumed the EC demographic is less reliant on public transport
This is going to sound elitist, but here it is: Singaporeans living in HDB flats more likely to need walking-distance access to daily amenities and ready access to public transport, such as MRT stations, to get to work. They're less likely to be able to afford a car, or call Grab every single time they want to head out.
Also, unlike a condo, HDB estates don't really have the means to organise private shuttle services to the nearest MRT. The monthly conservancy fees HDB owners pay is 5-8 times less than an EC or condo maintenance fee.
So, with Singaporeans' interest in mind, it's only right that HDB reserves land near existing amenities for HDB flats and locate ECs further away from main amenities (e.g. Tampines Ave 10), or in HDB towns that are not yet mature (e.g. Punggol, Sembawang).
Reason #3: Ulu land plots make more sense for ECs than BTO units
Apart from the two reasons given above, we need to consider how much someone would pay for a BTO flat in a remote or inaccessible area. As we've pointed out, the typical HDB dweller is less likely to be able to afford private transport, and HDB estates don't run free shuttle services to the MRT station.
With that in mind, would first-time, cash-tight BTO applicants part with good money (e.g. $300,000 for a four-room flat) to live in, say, the fringes of Yishun?
The answer is a resounding NO. In the September 2018 BTO sales launch, HDB got a slap in their face when they received fewer applications than flats available for Melody Spring @ Yishun and Yishun Glen. (As we all know BTO projects are typically well-oversubscribed.)
HDB must've been kicking themselves back then, because if these plots were instead released to private developers and sold as Executive Condos, HDB would've earned a much greater profit AND matched the demographic profile to the location better. Win-win.
But, the secret sauce of ECs is how far away they are.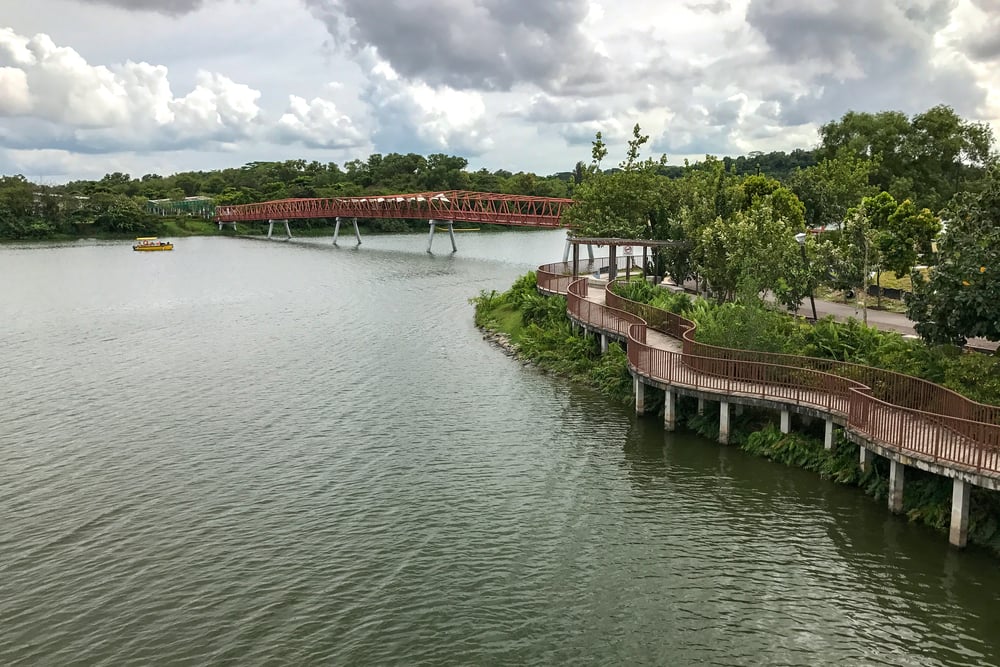 When Executive Condos first started to launch in Punggol, the place was still considered a place where, to use a colloquial expression, birds don't even lay eggs. Now it's a vibrant town with every amenity available with further developments in the pipeline such as the Punggol Digital District, the upcoming Singapore Institute of Technology (SIT) campus, and the Cross Island MRT Line.
Piermont Grand, the only EC launched in 2019, more or less marked the turning point for the area. It was priced at between $890,000 to around $1.7 million, and the first EC to be launched above the $1,000 per square foot (psf) price point. The location, which is at Sumang Walk in Punggol, isn't considered considered the most central in the town. Residents are a nine-minute walk, or two LRT stops, from Punggol MRT.
Despite that, Piermont Grand has sold more than 60% of units to date, a commendable achievement in a lukewarm market. Other developers are taking that as a cue, launching the ECs Ola and Parc Canberra at prices around $1,100 psf this year.
Location should be a determining factor in any property purchase, but consider some differences when it comes to ECs.
While Executive Condos may not be in a particularly built-up area right away, they're still highly affordable homes especially considering the upside from privatisation and future development of the area.
This means an EC may not give you the same immediate convenience as, say, an older resale condo that's already in a mature area; or a high-priced new launch condo in a prime spot. However, the latter tend to already be purchased by developers at a premium, meaning there's less room for appreciation.
A final consideration to getting an EC are the grants available to eligible buyers and the convenience over stamp duties (i.e. you don't need to pay the Additional Buyers Stamp Duty (ABSD) when upgrading from an HDB flat to an EC, unlike a condo where upgraders have to pay first and apply for remission later).
So, no matter how far away they may be, Executive Condos will continue to be hot property among those can afford it.
Would you get an EC in a far away location? Let us know in the comments below.
If you found this article helpful, 99.co recommends 8 step guide to buying a new launch condo in Singapore and The FULL list of 2020 New Launch Condos in Singapore (+ Analysis)
Looking for a property? Find the home of your dreams today on Singapore's largest property portal 99.co! You can also access a wide range of tools to calculate your down payments and loan repayments, to make an informed purchase.