Launched in February 2020, Ola is a spanking new executive condominium located within a sanctuary of condominiums. It's nestled in a vivaciously developing area, Anchorvale Crescent in Sengkang. Set to have over nine towers each with a comfortable 16-storey height and a 99-year leasehold, there are quite a few reasons why the residence has got plenty of buyers scrambling for its 548 units.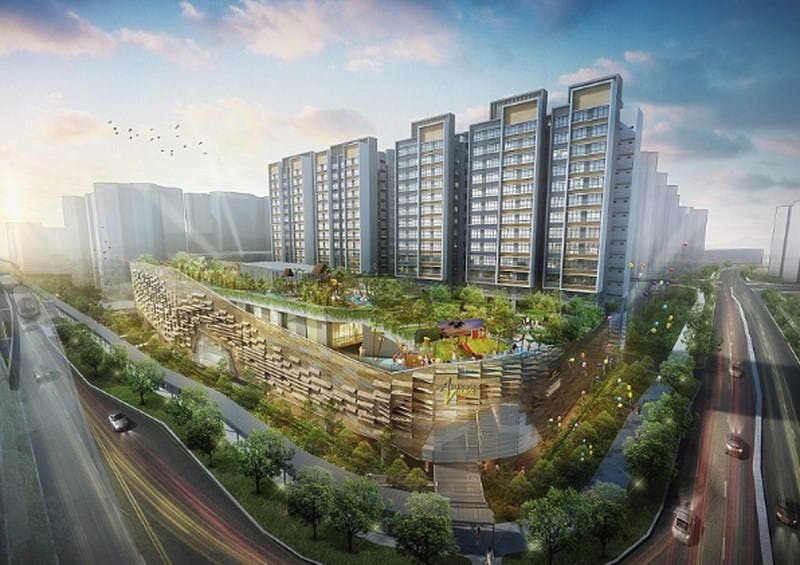 The Spanish-designed Ola executive condominium is second to none for its accessibility to amenities and the increasing value of the surrounding Sengkang area. Not to mention, Ola is developed by Evia Real Estate, a successful residential, commercial, industrial, and logistics property shaper. Ola is also developed by Gamuda, a Malaysian company that has driven the nation's innovation, from family homes to highways. 
An Industry of Existing and Upcoming Amenities
It's a well-known fact that Sengkang has long lost its 'ulu' reputation. In a mere ten minute walk, you can leave the tranquil vibes of Ola's premises and be transported to Sengkang MRT Station, where the heart of Sengkang lies.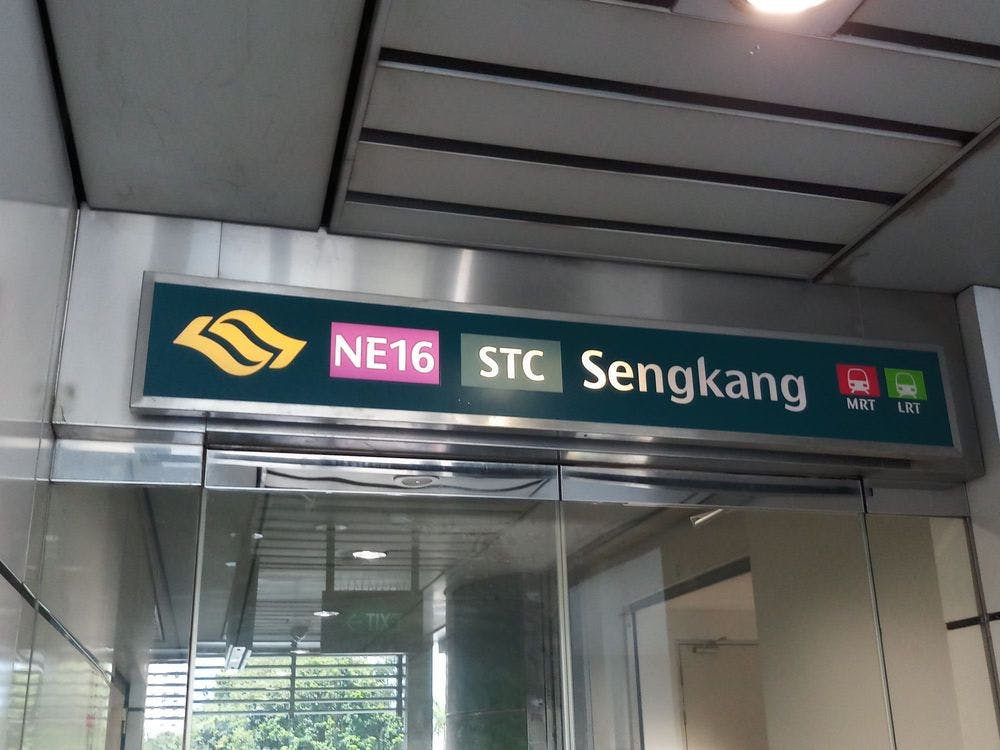 The area which is known as the Sengkang Town Centre can cater to the needs and spending desires of many. Apart from a quintessential post office, there's also CompassOne Mall, home to a food court, supermarket, library, and plentiful restaurants, cafes, and retail outlets. There's also Kopitiam Square, a hawker centre version of Singapore's largest food court chain, Kopitiam.
For lazy days when a ten-minute walk might seem a tad tiresome, two to three minutes of walking will get you to Cheng Lim LRT Station, which is just a stop away from Sengkang MRT Station. Cheng Lim LRT Station can also get you to the lesser known parts of Sengkang via LRT.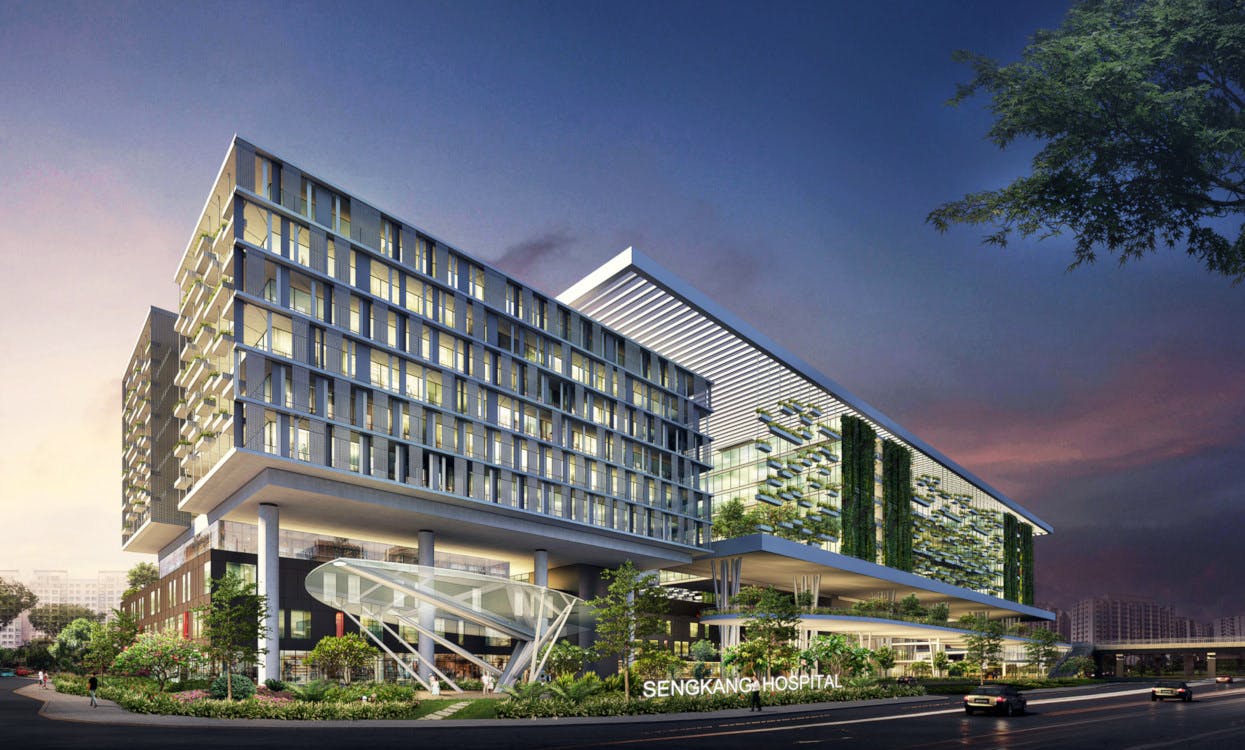 You'll never have to worry about health emergencies, with the new Sengkang Hospital at hair's length, right opposite Ola. The development of the hospital is set to boost the value of Ola's units, which is something you may want to keep in mind if you'd like to make a property purchase that's a good investment opportunity. 
Nature Like Nowhere Else
More than anything, Ola's the perfect place to steal you from the struggles day-to-day life. The residence is flanked with parks, including Sengkang Sculpture Park and Sengkang Riverside Park. Learn to live by making physical activity a part of your life, with a range of activities to indulge in, from cycling to watersports! You can even Kayak down Sengkang Floating Wetland
If all of that being just a walk away still cannot satiate your desire for fun, a community centre with Sengkang Sports and Recreation Centre is also an option for you to partake in community events with your family.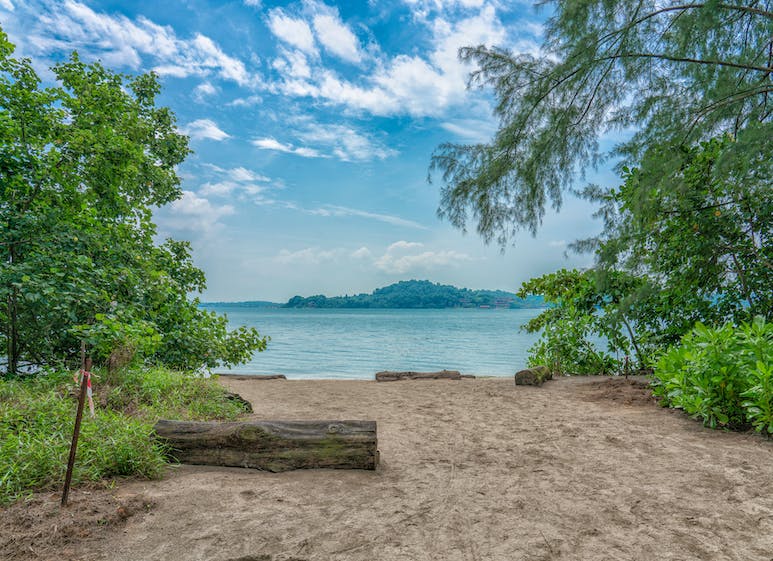 A little further away, cross a bridge across the expansive Punggol Reservoir towards Punggol Point Park, where you can visit the Horse Riding Centre or let a walkway take you even further down, toward Coney Island. What would typically be considered a 'once in a blue moon' treat for most Singaporeans could be a weekly or fortnightly affair for you!
Just as Attractive on the Inside
From balconies fitted with blinds to a concierge service, there's plenty about Ola that might make you want to stay right at home, starting with about 30 facilities to boot. 
Indulge in sensory experiences at one of Ola's Forestal Cove or Palm Cove, or daydream as you walk down the Passage of Dreams. Traverse the numerous forest themed areas and decks at the residence, or gaze at the Lotus Pond.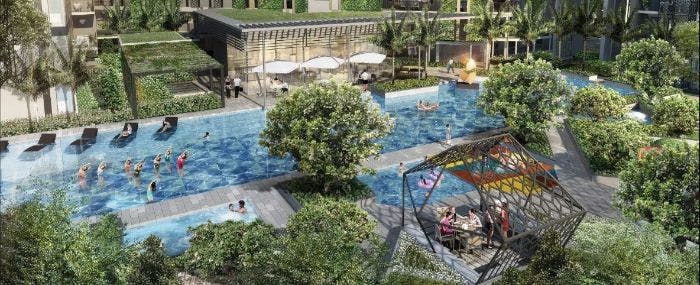 Ola's perfect for both family and self-improvement types of fun. Leave your kids to the playground and splash pool and find your equivalent in the Activo Corner or outdoor and indoor gyms, or pick from one of the many pool options available to you. Bored with your usual fitness choices? Try the Aqua Fitness option. If you've found family in furry friends, take them to the Pets' Corner. 
Have a splendid time when you invite guests over, utilising the function room for a special occasion or catching up over a meal at one of Ola's barbecue pavilion. 'Chillax' at the Hammock Lounge, the Casa Clubhouse, or at the Relajarse Bar! Perhaps you'd even consider gathering for a dance-off at the Dance Studio. 
Schools
Despite being in a location that's known for its serenity, Ola is located to a number of schools within very close proximity. One of them is a top school in Singapore, Nan Chiau Primary School, which is just 600 metres away. 
Nearby schools:
Nan Chiau Primary School
Anchor Green Primary School
Mee Toh School
Compassvale Secondary School
Seng Kang Secondary School
Compassvale Primary School
Enjoy a life that you'll be hard-pressed finding in the rest of Singapore at Ola.