Novena
Tags:
Central
Highly Accessible
Bustling
Made up of condominiums and private housing, Novena is a prime location with extensive facilities. A master plan for Singapore's single largest healthcare complex is in the pipeline. Tan Tock Seng Hospital, the third largest in Singapore, will be expanded with additional health and medical care facilities to serve the growing needs of residents. High quality healthcare is just a short walking distance away from the train station in the near future. Around the area is a lively commercial hub, anchored by established shopping centers and office developments. In following years, fresh employment, entrepreneurial and retail opportunities will be offered with new commercial developments. Not too far away, the Zhongshan Park integrated development will add new options with its two hotels, an office tower and retail mall. New housing such as Lincoln Suits condominium, on top of Soleil @ Sinaran, Amaryllis Ville and Residences @ Evelyn will allow residents to benefit from work opportunities near home. Reputable schools such as Angle Chinese Primary School and St. Joseph's Institution Junior School are close by.
Summary
Located conveniently in the central region of Singapore, Novena is a robust neighbourhood that holds plenty of condominiums and private housing. The neighbourhood has Toa Payoh to its north, Tanglin to its south, Kallang to its east, and Bukit Timah to its west, and is known for its enduring Christian history, and for its flourishing healthcare amenities.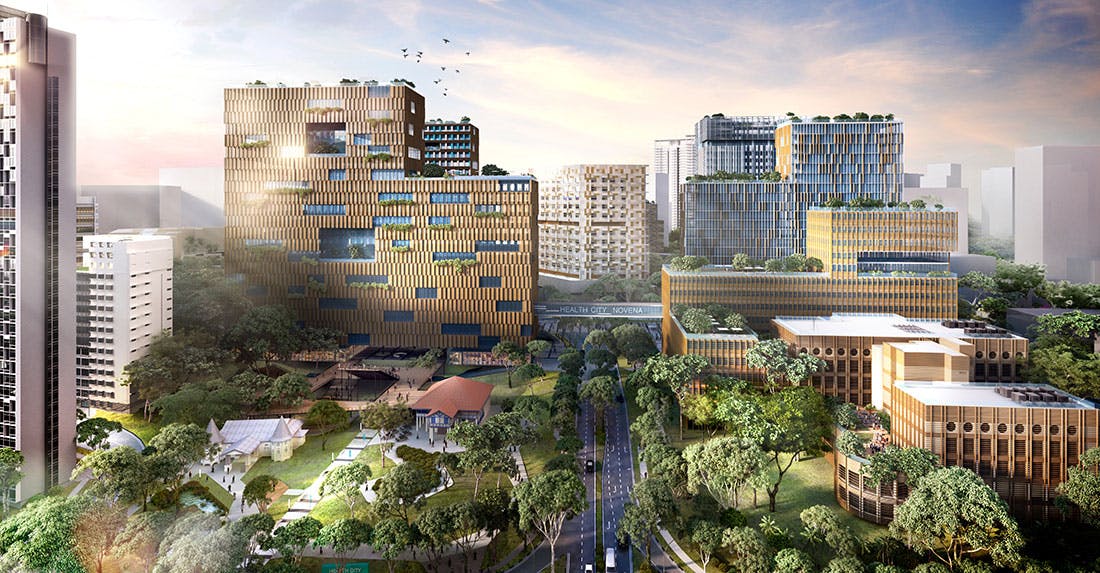 Singapore's biggest healthcare complex, HealthCity Novena, is set to house seven healthcare institutions and complete construction by 2030. 
It all began with a church. Back in 1935, some Catholic priests from Australia travelled to Singapore to undertake mission work. They rented numerous properties along Thomson Road, eventually settling at No. 300 Thomson Road in 1948, purchased from Chinese towkay Wee Kah Kiat for $120,000. The site is where Novena Church (officially known as Church of St Alphonsus) was first built, and where it gradually saw improvements like the addition of arches, a front walkway, and bell tower. 
The church bustled for decades, conducting about 10 brimming services every Saturday until 2014 when it closed for upgrading. It also saw upgrades as recently as 2016, when a gothic-style extension, 22 stained glass windows, high vaulted ceilings, and new seating were amongst the improvements commissioned. It appears that the upgrades were for good measure, and services would draw individuals from countries other than Singapore, all of whom seek the intercession of Mother Mary. 
The church marks such a strong part of the neighbourhood's history that it was conserved in 2011, meaning that the facade of the existing church cannot be altered. It is also after Novena Church that the neighbourhood, its roads, and its buildings, and its MRT Station were named Novena, 
Novena - Stay
Novena houses are known to come at steep prices; well worth the amount, given surrounding amenities and proximity to central Singapore. While you may have trouble finding HDB apartments in Novena, there are collections of them in areas like Whampoa Drive.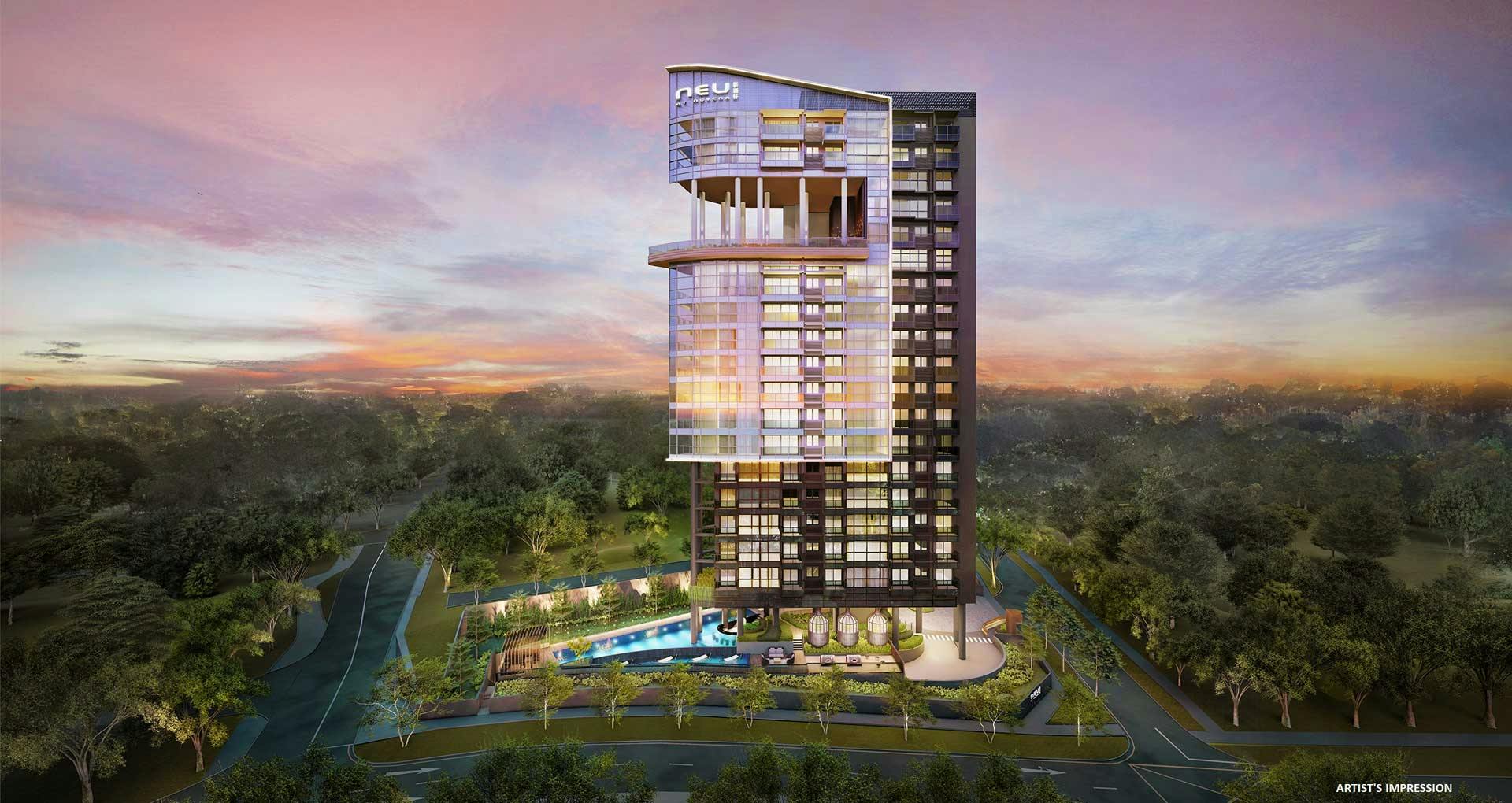 Novena condos are a more common sight, and they sure are exceptional, mostly offering lavish facilities inside the condominiums, and offering prime accessibility to residences. Some condos near Novena include 35 Gilstead, Neu Novena, and Kopar at Newton. Apartments in Novena also pose some of the best rental opportunities in Singapore, because the neighbourhood is well-suited for professionals looking to work while indulging in the city's best recreational options, with the safety of healthcare being ever close. 
If your need for a Novena apartment is temporary and mostly medical, mixed developments like Royal Square combine the luxuries of a hotel with a mall, medical suites, and restaurants. Other hotels like Oasia Hotel Novena and Courtyard Singapore Novena by Marriot are also popular choices for stopovers and staycations. 
There are also numerous landed homes in Novena, particularly along Whitley Road, Barker Road, and Dyson Road. Ranging from bungalows to semi-detached homes, they pose attractive rental and purchase propositions for families and couples. 
Novena - Eat
Novena has got it all, the restaurants, the fast food, the local delights, and even a couple of rare food finds.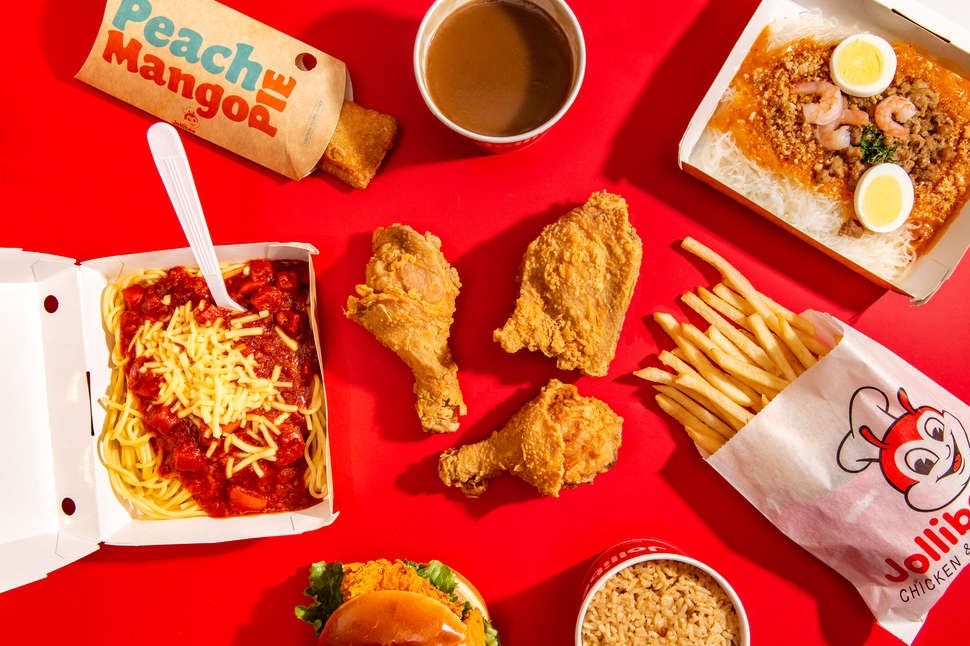 There are three central, large malls in Novena, all of which offer a plethora of food choices. Whether it's Wee Nam Kee Hainanese Chicken Rice at United Square, Song Fa Bak Kut Teh at Velocity, or The Fish Hut at Square 2 that you're hankering for, you'll almost definitely find what you want. And if you're looking for fast food, snag a golden opportunity and go to Square 2 for some delectable fried chicken at one of Singapore's six Jollibee outlets. 
Lesser-known spots also house some excellent hidden food gems. Da Luca Restaurant at Goldhill Plaza is known to be the 'real deal', and Haidilao at Royal Square will perhaps even offer you a manicure with some sensational hotpot broths. Kyushu Pancakes is a Japanese pancake joint that sells mouthwatering, thick, fluffy pancakes from the ground floor of Novena Regency condominium, and Sky 22 on the 22nd level of Courtyard by Marriott offers a killer view as a side to fragrant bowls of tiger prawn laksa lemak and wild rice salad with charred octopus.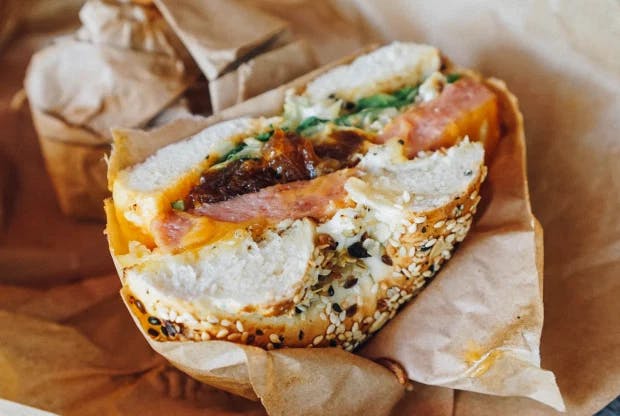 Another particularly rare food find in Novena is Two Men Bagel House, with only one other outlet in Singapore. The bagel establishment sells dense, hand-rolled bagels from just $3.50. The shop specialises in mouth-watering smoked meats, like haddock and brisket. If you're looking to splurge, make sure to try the sticky barbecue ribs bagel for $14.
If you're looking for some locally-based variety, just head to a food court in any one of the malls in the Novena neighbourhood. 
Novena - Drink
With so many food options to choose from, the drink options in the Novena neighbourhood also prove some stiff competition. At 99.co, we've compiled the following list of places you should visit to try the best and most interesting drink options in Novena.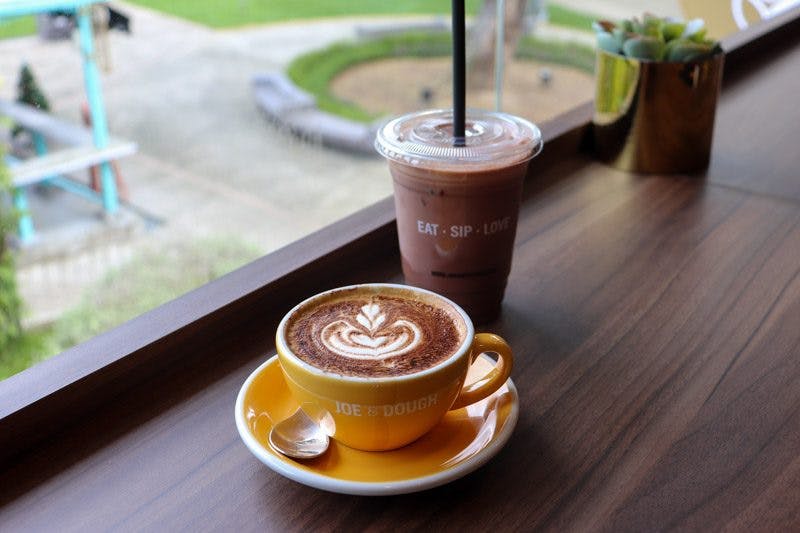 Switch up your favourite Starbucks drink for one at Joe & Dough, which serves only the best Arabica beans, all of which are roasted locally. With a spread of cakes and their high-ceilinged lounge cafes, you'll feel right at home. Be sure to try their short ribs mac & triple cheese. But if you'd still rather Starbucks, Novena has about three outlets, the most accessible of the lot being the outlet on United Square's ground floor. 
Clueless Goat on 189 Thomson Road is another cafe you should visit in the area. While Novena holds numerous cafes, this cafe is easier on the wallet with neither GST, nor service charge! If you're a fan of Common Man coffee beans, the cafe uses just that. Fancy a piccolo?
And perhaps if it is a rosy flush that you seek, head to Kitchenette, a wine bar and bistro. The bistro is known to whip up an incomparable eggs benedict, served with homemade walnut-rye bread. Honestly, does it get any better than this? 
Novena - Shop
Chronic shopper? Head to Novena instead of Orchard, just two stops away from each other. With options that are smaller-scaled but equally competitive, Novena is the best place for anyone in need of some good ol' retail therapy with some breathing space.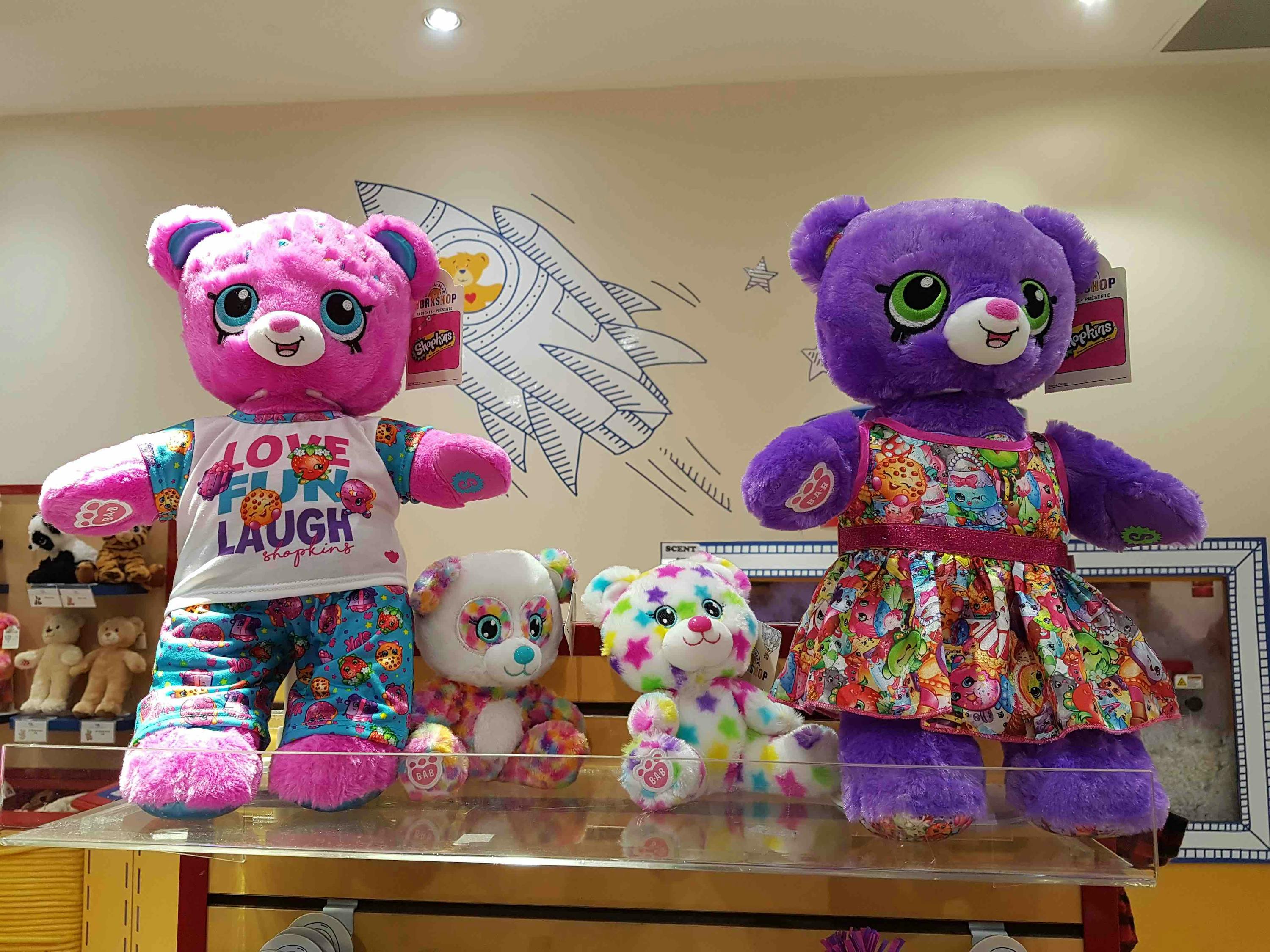 United Square is where to go if you're shopping with, or for your family. The mall posits itself as a Kids Learning Hub, and is themed and equipped in a manner that makes it worthy of the title. Children will be kept entertained by a barrage of facilities, mall shows, and events, while you shop at one of the many family-oriented retail options available. There are numerous children's fashion and maternity clothing options available, such as Bossini, Cotton on Kids, Fox Kids & Baby, and Guess Kids. Stores like Bata, Smiggle, and Toys "R" Us also cater to both families and individuals. 
Shop from over 200 specialty shops over five floors at Square 2. Level 2 is dedicated to fashion stores, and holds the stores and numerous fashion labels, local designers, and chic designer brands like Rustic Room. Shopping for clothes here means the pieces you buy will be unique, and will likely not be copied at parties. The basement of the mall holds a beauty hall with both product and service brands like Nailvana and Luxe Scalp Specialist. 
Velocity@Novena Square is a sport and active lifestyle mall, with a strong presence of shops catering to active lifestyle needs. The factory outlet stores of widely popular brands like Adidas can be seen retailing goods for heavily discounted prices, while other shops like Birkenstock, Esprit, and Goldheart cater to more generic needs. 
Novena - Play
Many choose Novena as a vacation spot, especially because of the neighbourhood's accessibility. On days when you're just too tired to hop on a train and go somewhere, but do not want to waste a vacation day, don't fret. There's plenty to do at Novena to unwind.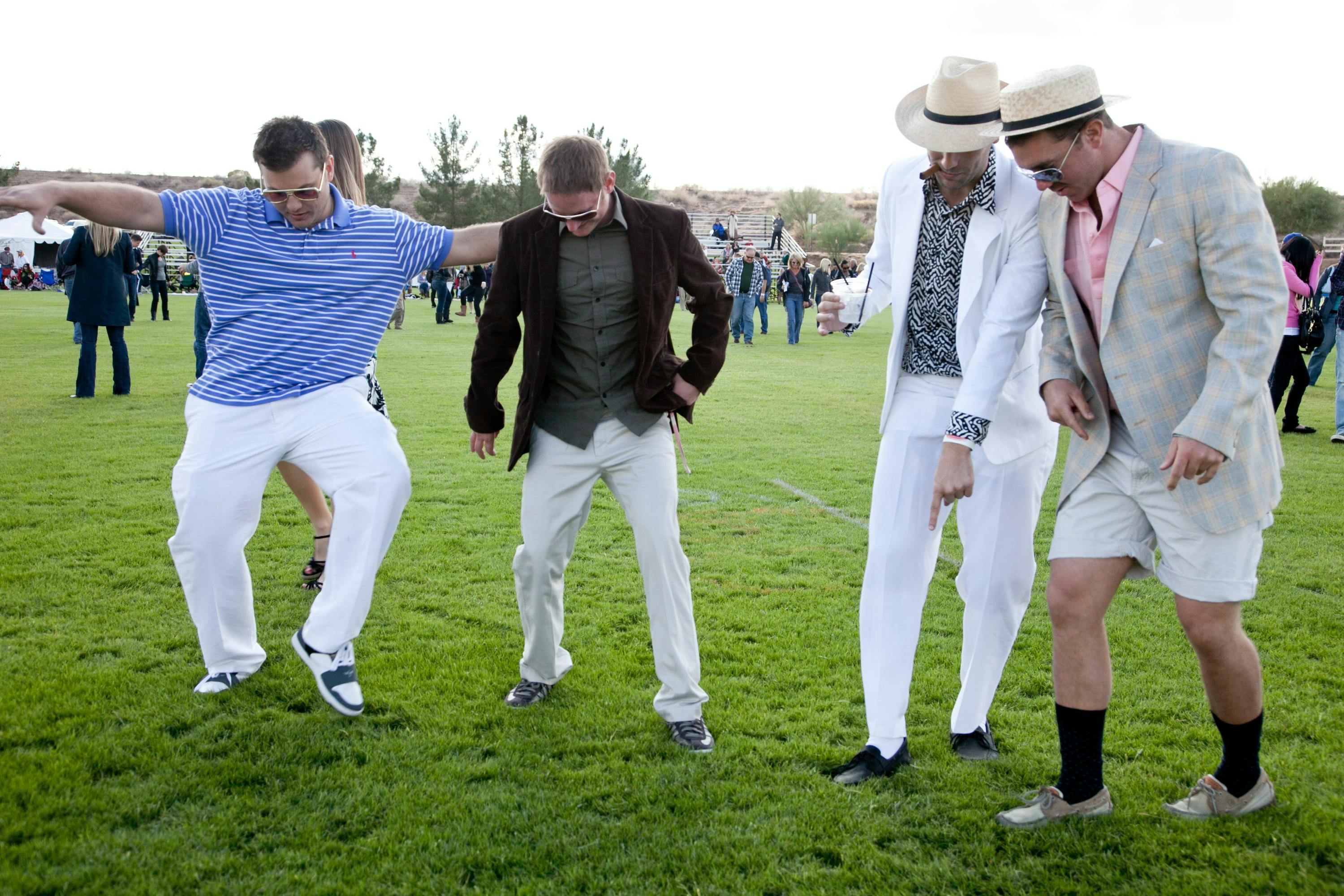 The Singapore Polo Club is at Novena, and is open to the public on weekdays. The Polo Bar and Indochine restaurant will help your worries melt away with a simple menu and quality food. Kick it up a notch by going for a two-hour session at Lush Spa, or partake in a divot stomping session, the coolest half-time tradition of all time. 
Learn about the mission that led to the successful Chinese Revolution at Sun Yat Sen Nanyang Memorial Hall. The exhibition grants a deeper look at the work of Dr. Sun Yat Sen, and if you need to clear your mind after all that learning, just visit the veranda that overlooks the tranquil garden entrance.
If you're a coffee nut, you have to go to the Lam Yeo Coffee Powder Factory. A rare sight in Singapore, the store offers a wide range of exotic coffee beans, from locations like South Africa and India. You can buy coffee beans there, and if you don't have a grinder, you can get them ground on the spot, before you leave. 
You might consider getting a taste of a Novena-dweller's life. One way to do so is by partaking in the physical activities that Velocity (the mall) offers. The mall has free workout sessions every Wednesday, from 6.30 pm to 7.30 pm, with exhilarating styles like K-pop and Zumba. One of the mall's vendors is also Climb Central, which specialises in creating indoor rock climbing experiences. If you fancy yourself a good climb, be sure to try it for an hour or two. 
If you'd like to explore the cultural grounding and historical significance of Novena, be sure to visit the gargantuan Novena Church, also known as the Church of St. Alphonsus. 
Novena - Learn
Novena has a number of reputable schools catering to residents and children in the area. Some of them include Anglo Chinese Primary School, St. Joseph's Institution Junior School, San Yu Adventist School, and Lorna Whiston School. 
However, the accessibility of Novena puts plenty of other schools within close reach. Some include EtonHouse Pre-School Newton, EtonHouse International School Thomson, Singapore Chinese Girls' School, Raffles Girls' School, and the Zesprion School of Learning.
EtonHouse Pre-School Newton's unique IB pre-school programme has nurtured many young graduates who excel in both local and international schools. A Japanese language programme is available in addition to English and Mandarin.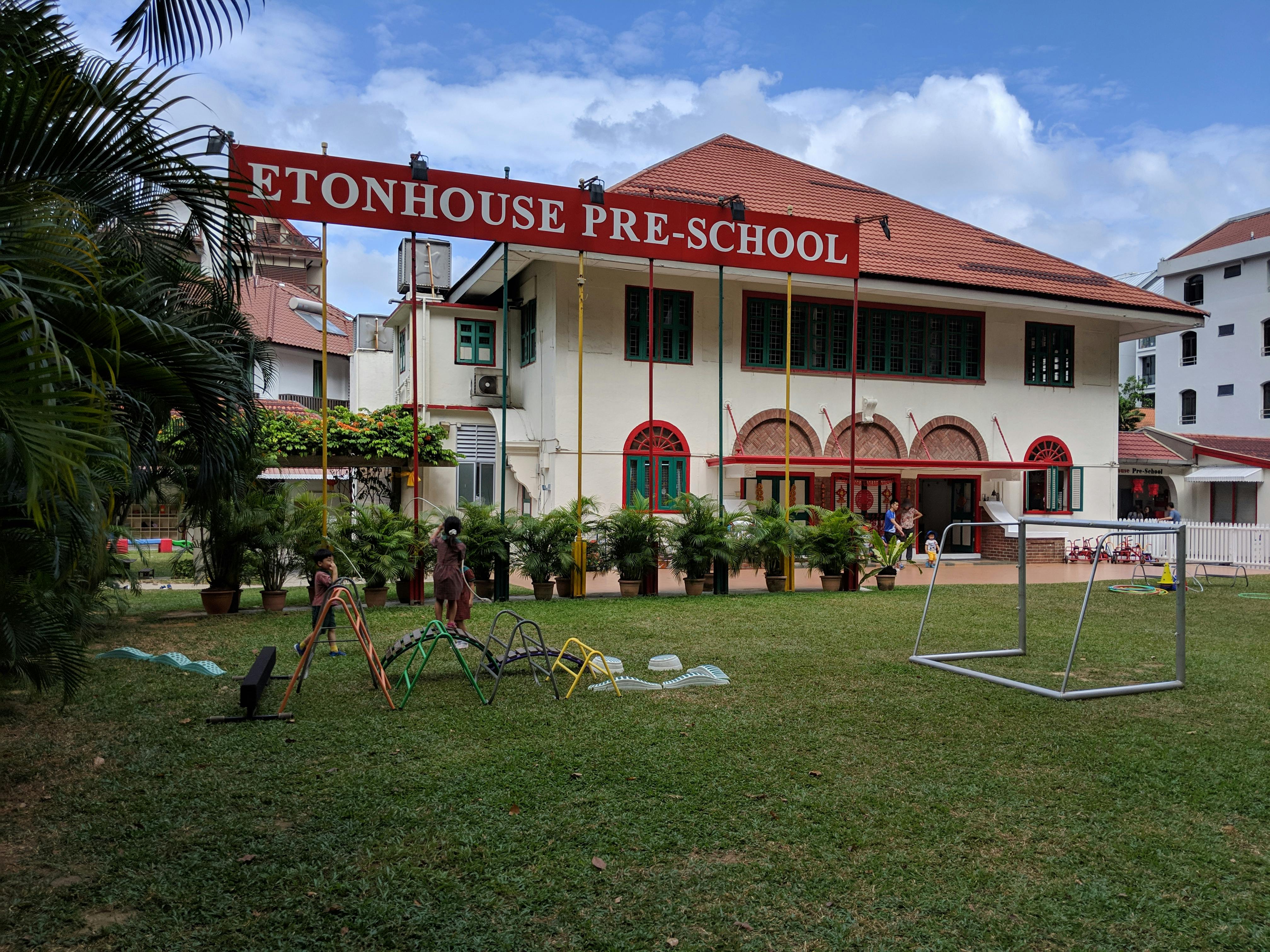 EtonHouse International School Thomson offers the trusted IB programme with a bilingual pathway from pre-school to primary.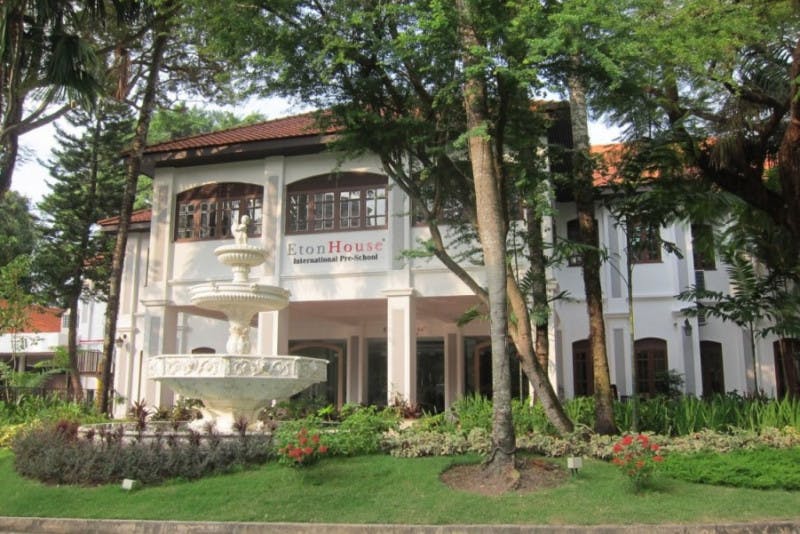 Novena - Move
To many Singaporeans, Novena is known at the MRT stop that provides instant access to medical establishments like Tan Tock Seng Hospital and Novena Medical Centre.
Novena MRT Station is on the North-South line, just two stops away from Orchard MRT Station, four stops from Dhoby Ghaut MRT Station, six stops away from the Central Business District (CBD), and seven stops away from the Marina Bay Financial District. 
Major expressways will make getting to CBD areas a joy, with three of them in almost immediate proximity: the Kranji Expressway (KJE), Pan Island Expressway (PIE), and the Central Expressway (CTE). 
Coach and travel one-stop shop, Firstcoach, is also in Novena. The company has a terminal adjacent to Novena MRT station, and has buses that take riders all the way the Bangsar in Kuala Lumpur, Malaysia. The bus drops riders close to Midvalley Shopping Centre, which sits on the fringe of the area's CBD.
Novena - Parks and Gardens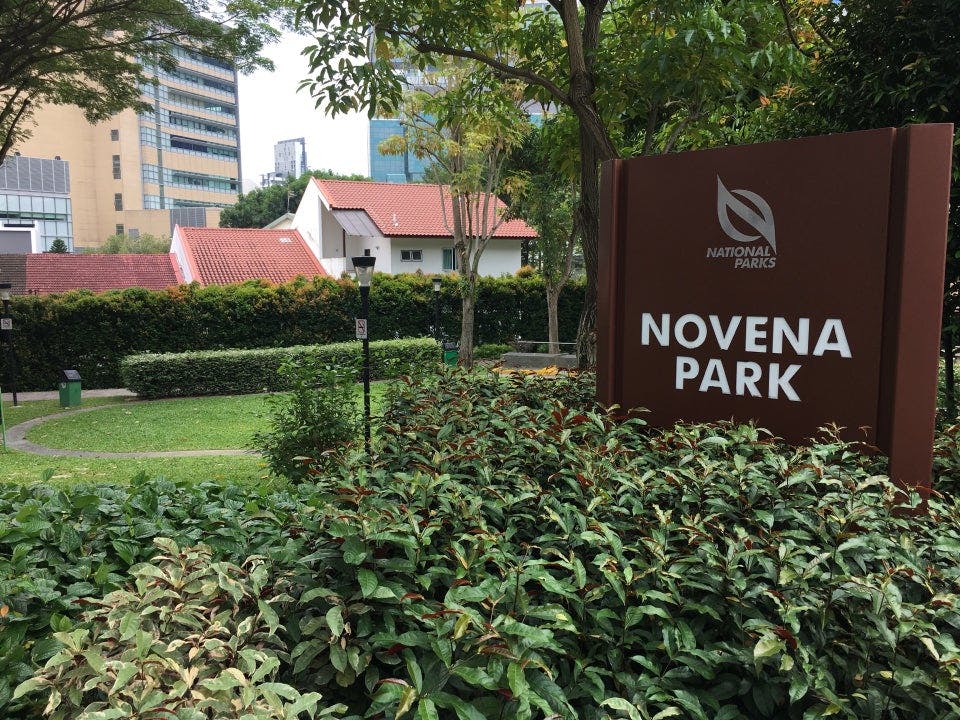 Being in close proximity to the city centre, Novena is an attractive neighbourhood for families as well as young professionals. Despite all the modern conveniences the neighbourhood has to offer, you might face a little trouble finding public parks to have a leisure stroll in the afternoon, a relaxing time, or a picnic with your friends and families. One of these parks located in Novena would be Malcolm Park at 247 Whitley Road. Located on the side of a hill, it can be a really pleasant place to have a picnic as well. On top of that, the park also has a fitness corner with facilities such as sit-up benches, chin-up bars, and many more. Another option, Novena Park is a quiet oasis just off Thomson Road. This hidden park in the neighbourhood has some metal exercise stations, benches, and footpaths. It is pretty quiet and it is a perfect place for you to read your favourite book and maybe pause a little and contemplate about things a bit. You might be wondering if there are activities that your children can engage in? Not to worry as you can also find playgrounds in this park for your little ones to enjoy.
Shortlist folder is empty
Search for listings to shortlist