Pasir Ris
Tags:
Heartlands
Residential
Close to nature
Primarily a residential estate comprising of many high-rise flats, many facilities have been developed at Paris Ris including White Sands shopping mall and Pasir Ris Sports and Recreation Centre. Condominiums such as The Esparis, Loyang Valley, Coastal Breeze, Oasis @ Elias and the upcoming Ripple Bay condominium provide residents with a plethora of accommodation choices. IKEA, the world's largest furniture retailer, is also located in this district. This area is a favorite among locals during the holiday seasons, thanks to recreation facilities like Aloha Loyang Chalet, Costa Sand Resorts and Aranda Country Club. Not too far away from the station is DownTown East, an entertainment hub consisting of Wild Wild Wet, a water theme park, and E!Hub which provides shopping and leisure for residents. In the future, the launch of data centers at Loyang Industrial Estate, along with the replacement of Loyang Agrotechnology Park will offer more jobs to residents. Many schools can be found in the district, including White Sands Primary School, Casuarina Primary School, Loyang Primary School, Hai Sing Catholic School and Meridian Junior College.
Summary
Pasir Ris lies along the eastern coast of Singapore; the roots of its name loosely translates to "white sand" in Malay, presumably due to the long stretch of sandy beach it contains. Due to its location as part of the coast, the neighbourhood is not only a residential district, but also acts as a recreational destination for locals and tourists. The district is relatively large and contains eight subzones.
Pasir Ris - Stay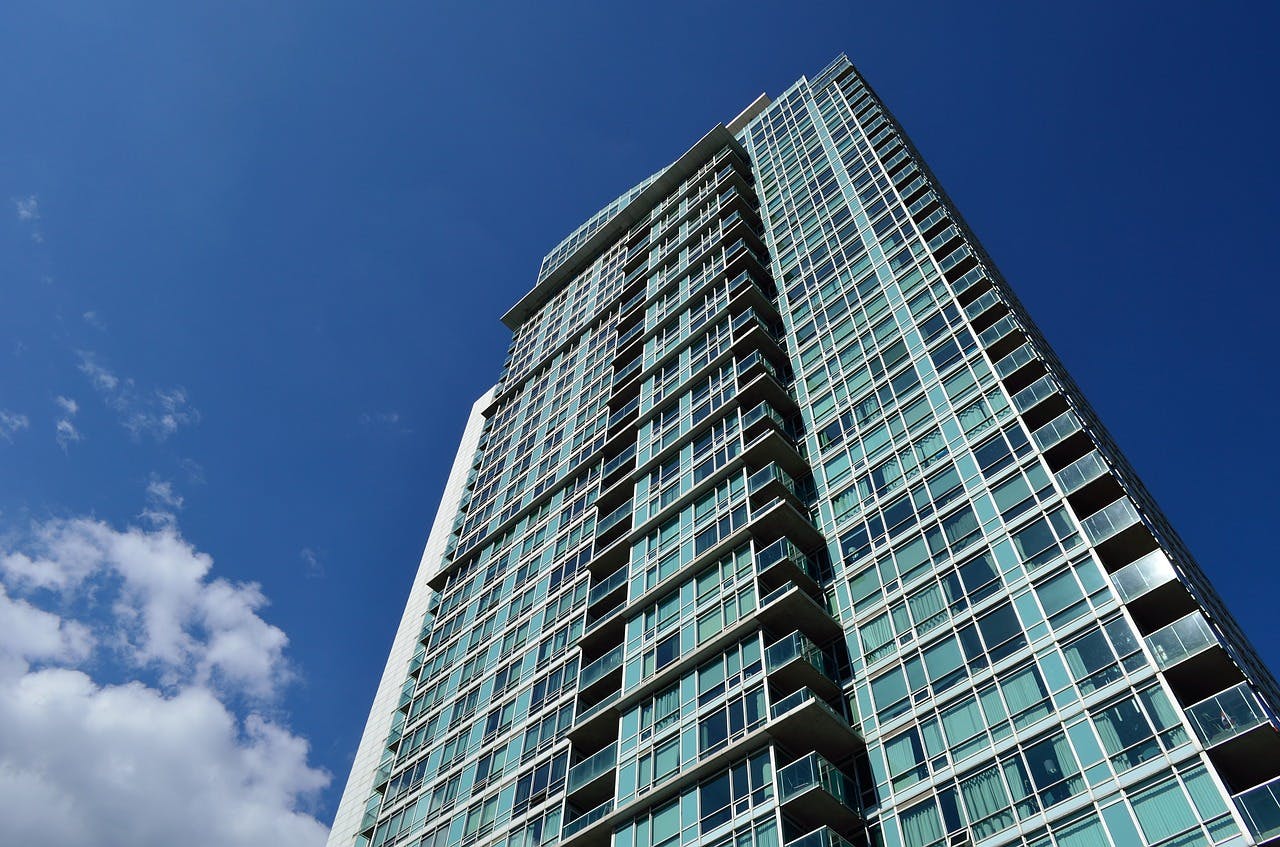 Both private and public housing is available in the neighbourhood; Housing Development Board (HDB) flats of varying sizes, ages and prices are available. Depending on one's needs and preferences, one would surely be able to find a suitable flat. Condominium apartments seem to be the most available type of housing in the neighbourhood, largely because of newer projects that have just been recently completed, such as Ripple Bay, The Palette and Sea Esta. Even more developments are slated to be completed in the next few years, such as Coco Palms. There are quite a number of landed properties available as well; these tend to be spacious and secluded, providing a getaway from the city centre, which can sometimes be overwhelming in its hustle and bustle.
Pasir Ris - Eat & Drink
There's plenty to eat in the East, if only you know where to look - check out all these awesome dining destinations that 99.co has picked out for you! Sample foreign cuisine with a local twist to it at Herb Bistro at Downtown East, with such popular foods as Claypot Laksa Pasta and local flavours of gelato. Another modern twist to old favourites can be found at Ministry of Rojak, which serves local Indian food.
Alternatively, try different cuisines such as Korean, at Mukshidonna, and Thai, at Basil Inn. Both eateries offer authentic tastes of their respective cuisines at affordable prices - making them perfect places to dine with friends and family! For a sweet treat, head to Coolman Frozen Yoghurt. Though the days of the frozen yoghurt craze are over, this is definitely one place still worth patronizing.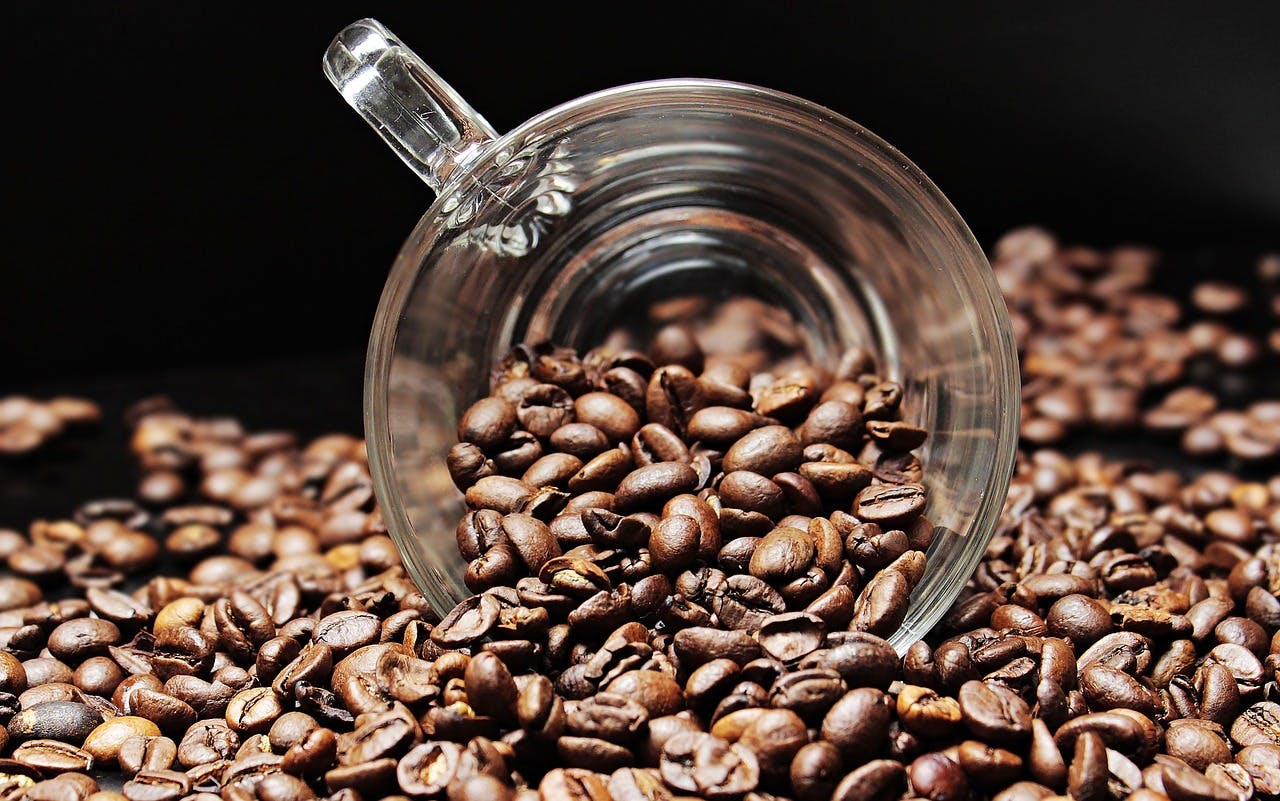 Coffee-lovers would appreciate the cafe, Chock Full of Beans, which has an impressive array of drinks, with their specialty being, of course coffee. Of particular note would be their latte art, which is three dimensional - definitely an experience! And last but not least, IKEA. Not just known for its furniture, the Swedish meatballs there are divine, and the opening of IKEA in the neighbourhood was met with much happiness.
Pasir Ris - Shop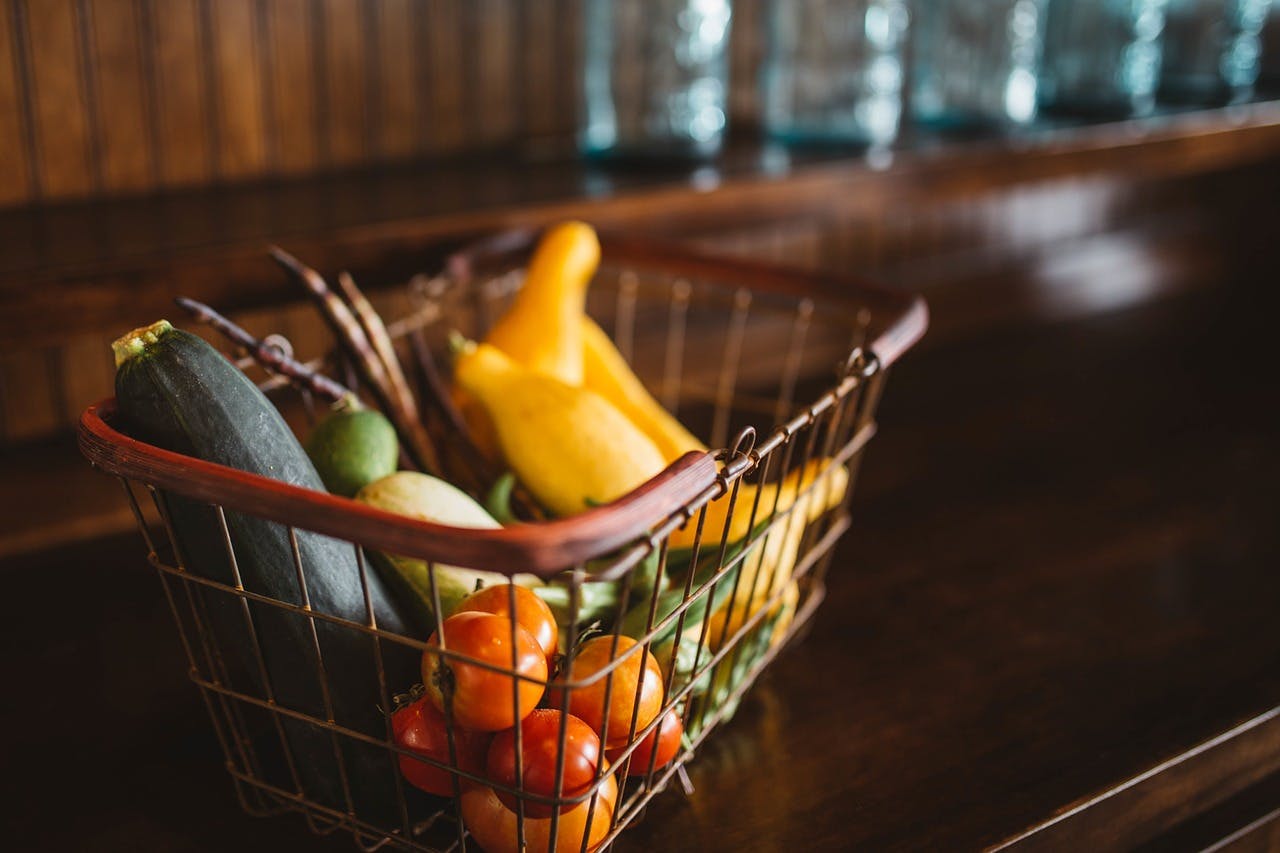 There are quite a number of shopping centres in the neighbourhood, but the main two are White Sands Shopping Centre and Downtown East; the others are relatively smaller and tend to house wet markets and hawker centres for residents to purchase their groceries and everyday household items. White Sands Shopping Centre is located next to Pasir Ris MRT Station and Pasir Ris Bus Interchange. It houses Pasir Ris Public Library and a supermarket, as well as various other retail and dining outlets. While White Sands Shopping Centre was constructed with the purpose of meeting the shopping needs of the residents of Pasir Ris, Downtown East's purpose was to provide leisure and entertainment activities for residents of both Pasir Ris and the wider population; though it does host restaurants and other stores, it is its leisure activities that are the main focus of the mall. Downtown East has a cineplex, bowling alley, laser tag arena, and water park. It also has a child-friendly adventure club. Also, with IKEA in the neighbourhood, residents' furniture and homeware needs are met.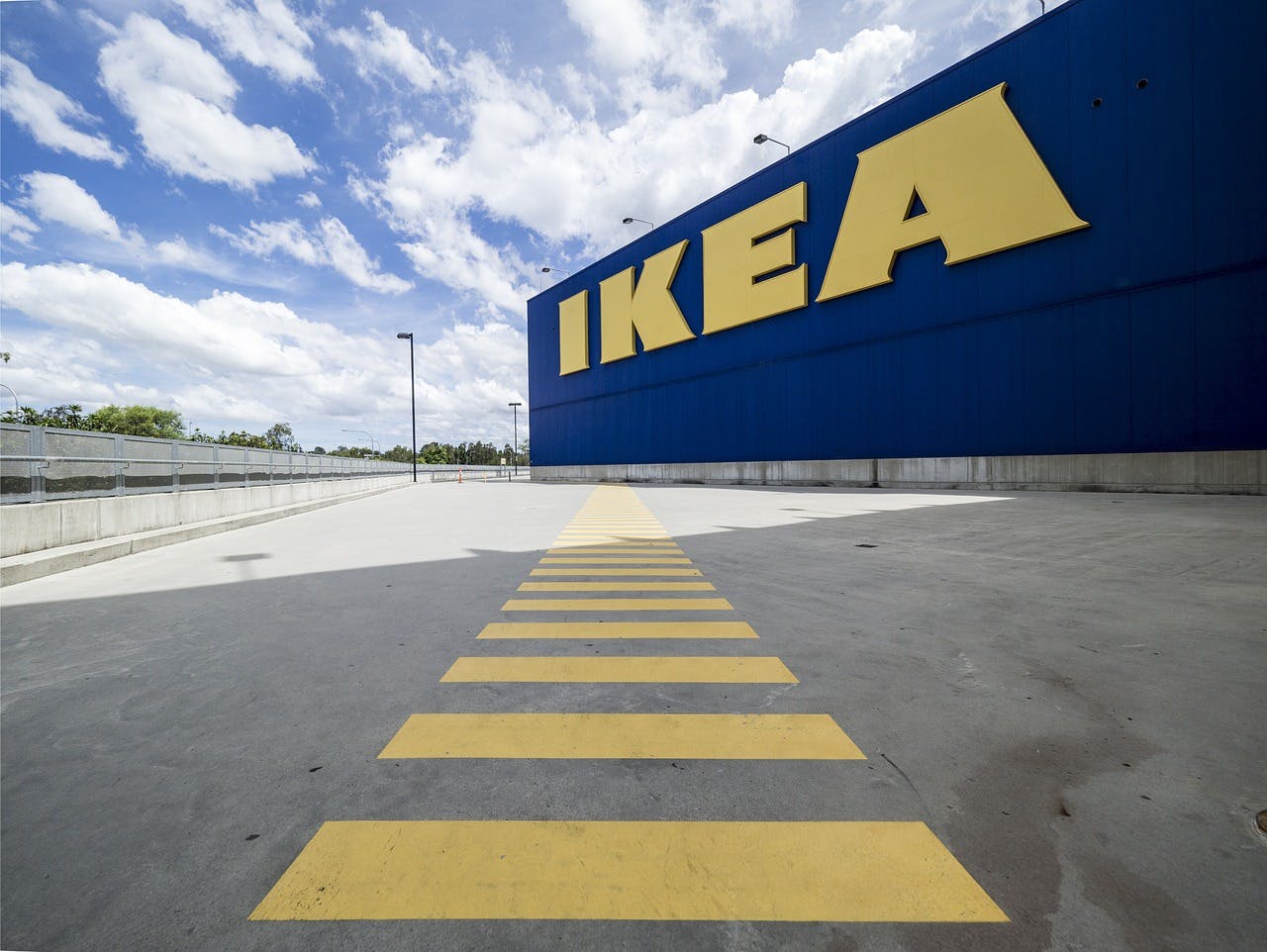 With all these shopping centres, residents do not need to travel to the city centre to purchase their daily necessities.
Pasir Ris - Play
As mentioned earlier, Downtown East is the main entertainment centre in the neighbourhood. It attracts both locals and tourists.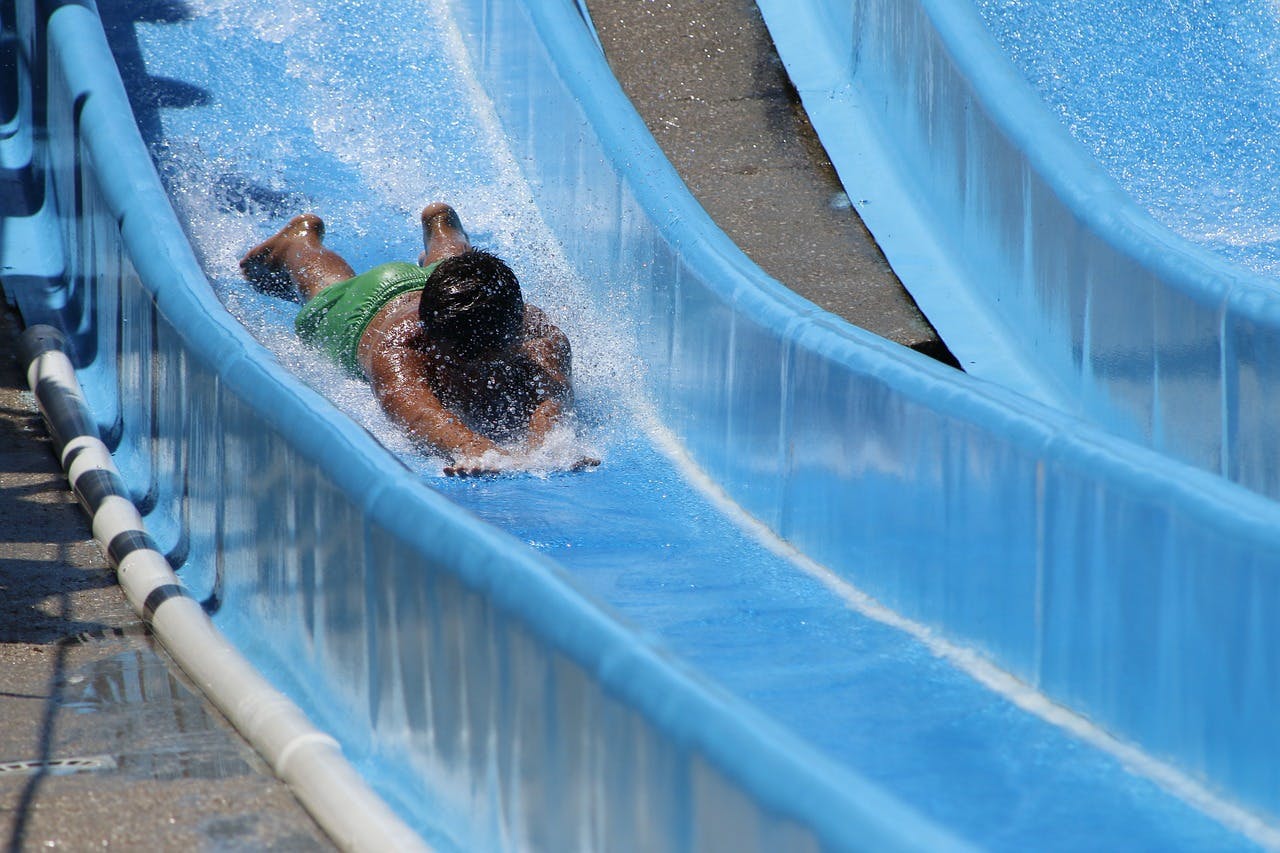 Wild Wild Wet is Singapore's largest water park and features a number of water slides and various types of pools, including a wave pool. It is one of the most popular family attractions in Singapore, and definitely an experience not to be missed. Cue Guru is also located at Downtown East, and is a training centre for pool athletes. It is also open to non-professionals to play. The laser tag arena and bowling alley at Downtown East are also popular destinations among families and friends.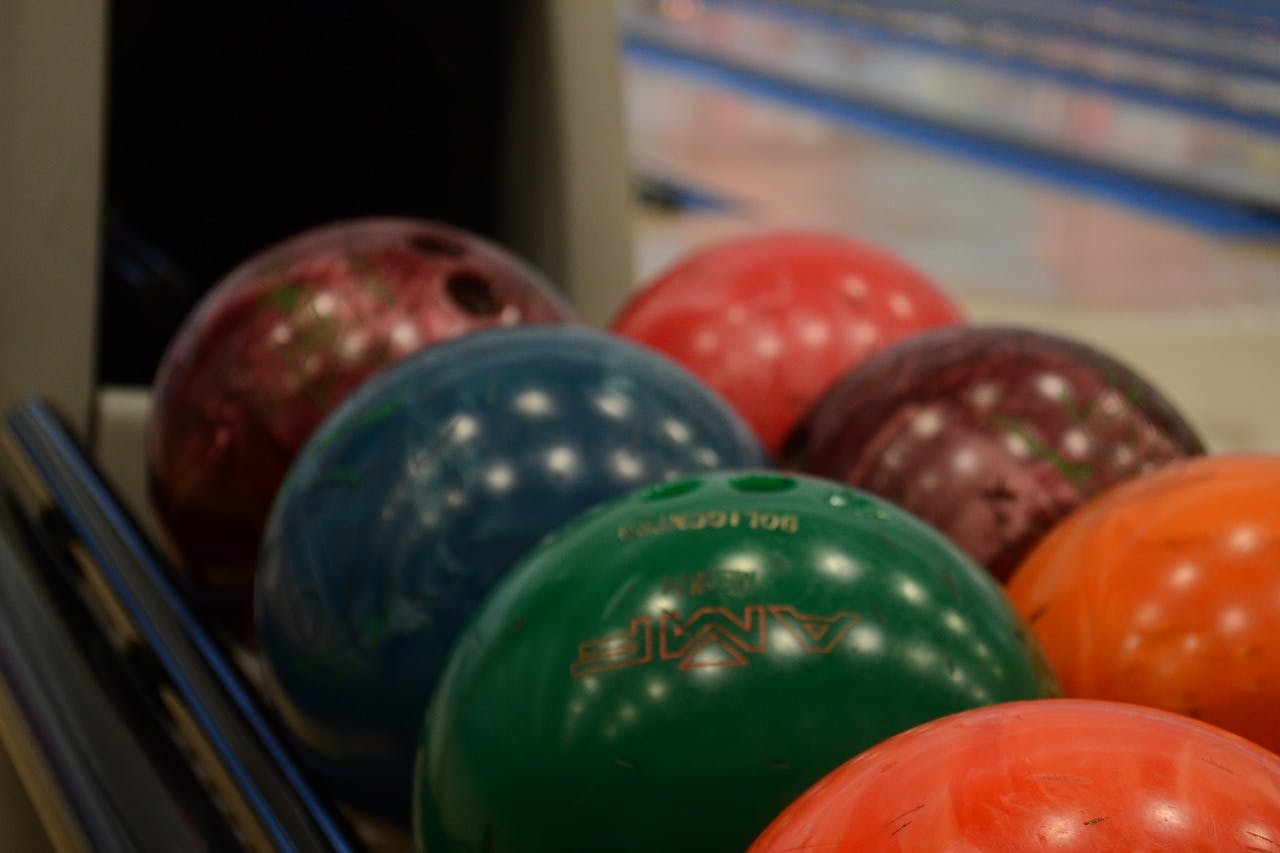 In addition to that, the neighbourhood's close location to the coast means that it has some beautiful beaches; head to Pasir Ris Park for a relaxing walk along the beach. This park is also a favourite spot for residents to exercise. Residents can also head to Pasir Ris Community Club, which offers classes on various different skills and topics. The club also offers facilities for rent, such as sports courts and function rooms. Special features of the community club are its indoor archery range and its toy library - which aims to provide an inclusive space for children with special needs to play alongside others.
Pasir Ris - Learn
There are quite a number of schools in the area to provide for the needs of the residents, many of which are families with children. There are eight primary schools and seven secondary schools in the area. Other institutions include Meridian Junior College, and Overseas Family School. As mentioned earlier, Pasir Ris Public Library is located at White Sands Shopping Centre.
Pasir Ris - Move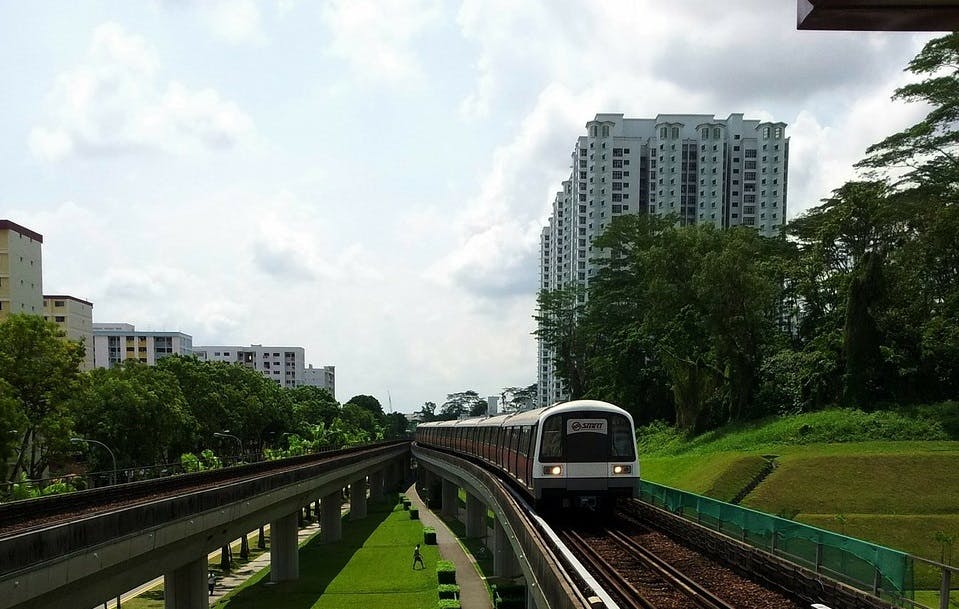 Pasir Ris MRT Station, which is located along the East-West line, is next to Pasir Ris Bus Interchange, the start point of bus networks linking you all over the country.
Pasir Ris Public Library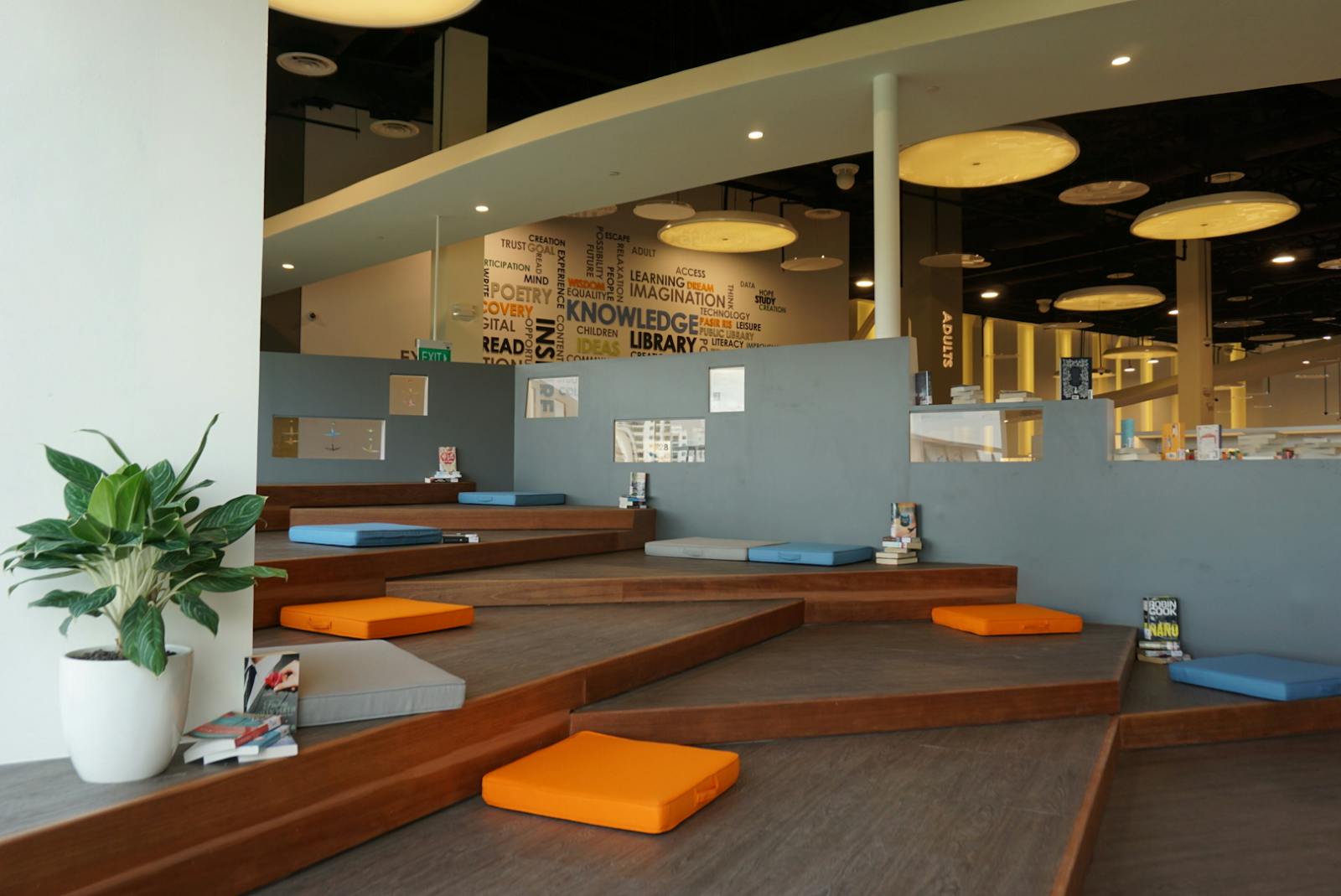 Situated within the popular White Sands Shopping Centre, Pasir Ris Public Library covers an area of 1,986 square metres with a total collection size of 125,000 books, 300 magazines, and audio-visual items. The collection includes loanable items from the Adult, Young Adult, and Children's collections and covers a broad range of subjects. The library features a new way of shelving where a large proportion of books are shelved with covers facing outwards. This creates a more dynamic and engaging book browsing experience. On top of that, eReads screens are installed near the book drop area of the library, providing patrons with quick access to NLB e-books collections. Pasir Ris Public Library is the first shopping mall library to feature a special teens' mezzanine, a dedicated space for teens to hang out, both for reading and leisure. The Teen Mezzanine also features a digital interactive screen that allows users to scan their favourite titles and provide live recommendations to their peers.
Pasir Ris - Parks and Gardens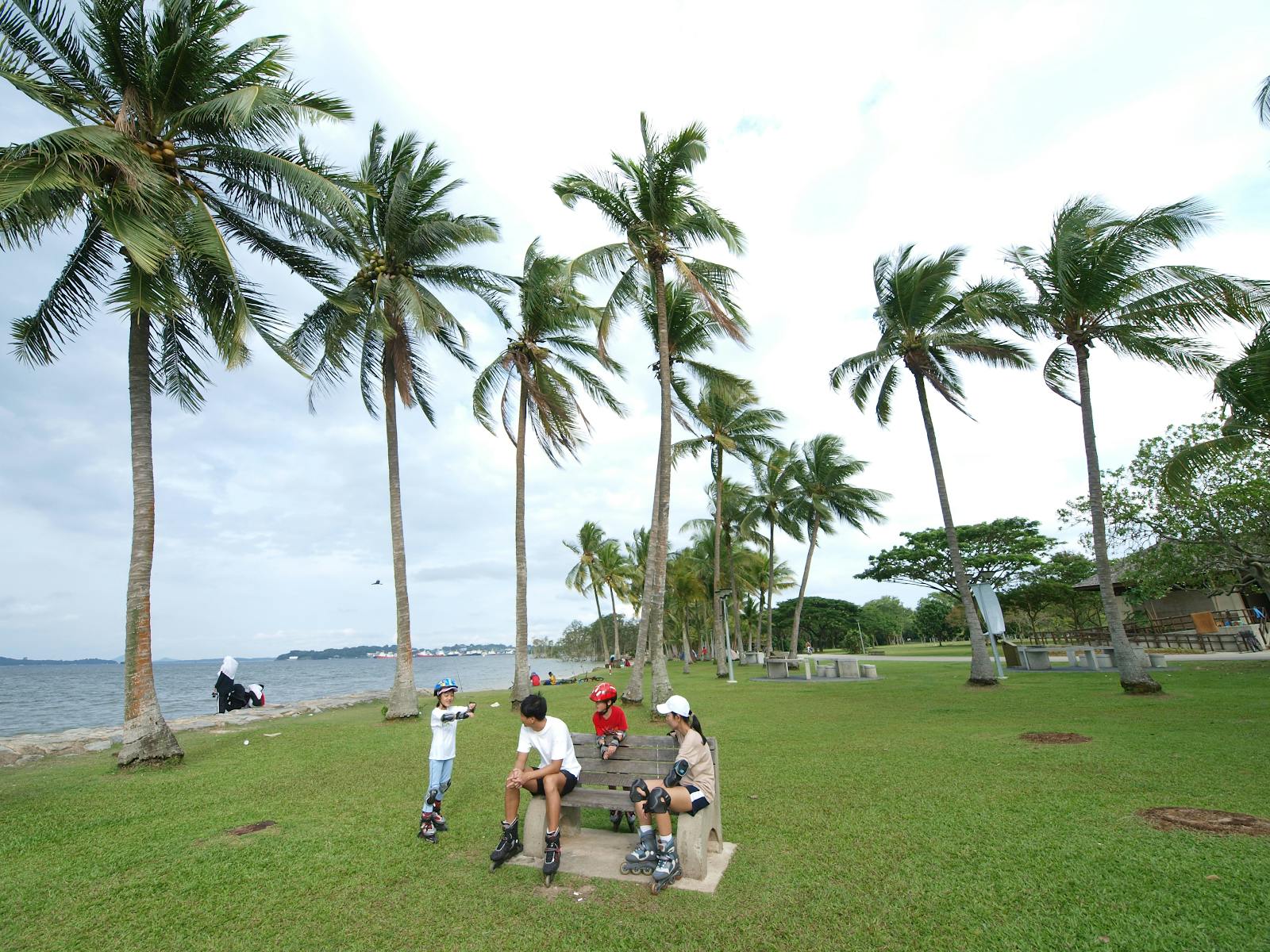 Pasir Ris Park is a wonderful choice for a fun family day out. Much more than just a long narrow beach, there are plenty of fun activities along the 6-kilometre long park. It is no wonder that Pasir Ris Park and its surroundings are a popular choice for outings and short getaways. It offers a charming and tranquil ambience, aside from the modern recreational activities such as pony rides, water sports, cycling, and inline skating you would find around the park. Pasir Ris Park also features a carefully preserved six-hectare mangrove forest, where nature lovers can explore the beauty of the mangrove forest and get close to its inhabitants. If you prefer somewhere closer to the town centre, head to Pasir Ris Town Park instead. It is a treasured green lung within the housing estate. With its wide-open space, fitness corner, and playground, the town park is a popular meeting place among nearby residents. There is also a large marine pond where anglers regularly gather and wait for their next big catch. The fitness corner which features a foot reflexology walk is perfect for morning exercise, while the playground provides children with many hours of fun and laughter.
Pasir Ris - Sports Facilities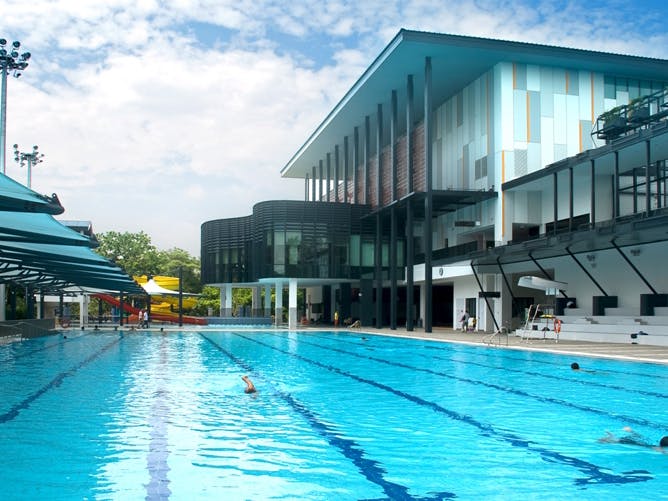 Sports enthusiasts would want to get familiar with Pasir Ris Sports Centre located at 120 Pasir Ris Central. It features a comprehensive range of sports facilities with a diverse retail mix to provide an all-rounded experience for the patrons. These facilities include a gym, a soccer field, a sports hall, a tennis centre, and a swimming complex. Pasir Ris Swimming Complex houses a list of facilities including a competition pool, a teaching pool, a catchment pool, a wading pool, two slides, and a jacuzzi. There are swimming lessons available throughout the week for both kids and adults. On top of that, Pasir Ris Sports Centre is designed with environmentally friendly and energy-saving features such as a rainwater-harvesting system to irrigate surrounding plants, vertical 'green' walls and landscaping to reduce ambient heat gained, and photo-voltaic cells for energy generation.
Shortlist folder is empty
Search for listings to shortlist