Pioneer
Served by Joo Koon train station, the Pioneer neighborhood is located close to the Tuas industrial area. Despite being a distance away from the Jurong West center, Pioneer is well equipped with many amenities including the Arena Country Club. Near the train station, Joo Koon Mall serves to satisfy dining and retail demands of residents while Joo Koon Bus Terminal is currently under development. An iconic landmark is the SAFTI Military Institute, a training ground for the Singapore Armed Forces. Nearby, the Singapore Discovery Center houses the Army Museum of Singapore where Singapore's army heritage is preserved and contributions of soldiers are honored. Mostly a residential and industrial area, the Nanyang Technological University, a distance up north, is the only local university to offer a degree in Traditional Chinese Medicine. Besides the upcoming Wenya Industrial Estate and Tukang Innovation Park, residents can seek employment at the CleanTech Park along Nanyang Avenue.
Summary
A planning area in the western region of Singapore, Pioneer is named after Pioneer Road. The area is bordered by Jurong West to the north, the Western Water Catchment to the northwest, Selat Jurong to the south, Boon Lay to the east, and Tuas to the West. Part of an extensive industrial and residential development exercise, the planning area of Pioneer includes the Benoi, Gul Circle, and Joo Koon industrial estates.

While Benoi, Gul Circle, and Joo Koon are all with the Jurong Industrial Estate, they each have seen different extents of development, industrial or otherwise. To the east of Gul Circle, Benoi is home to shipyards and oil refineries. The area is often distinguished by the Exxon Mobil Refinery and Keppel Shipyard on its borders.
Differing from Benoi, the Gul Circle (or just Gul) industrial estate is home more exclusively to many heavy industries. Also the biggest industrial estate in Singapore, Gul Circle is just south of Joo Koon.
Mostly consisting of factories, Joo Koon is also the most commercialised region of the industrial developments within the Jurong Industrial Estate or Pioneer Planning Area. In addition to the other Jurong Industrial Estate developments, Joo Koon also shares borders with Tuas and SAFTI Military Institute.
Pioneer - Stay
Despite its reputation as an industrial development zone, a good amount of Pioneer housing has been developed as a residential-friendly area.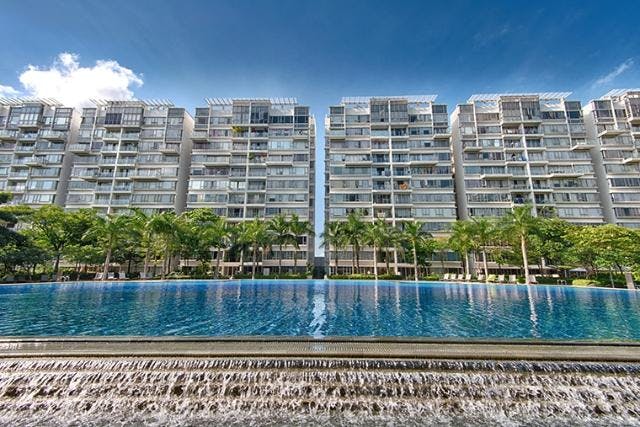 Similar to Tuas, Pioneer has a decent amount of residential options that include a mix of public housing and private dormitories. One such available dormitory facility is Jurong Apartments which is located near Joo Koon MRT station.
Even HDB estates can be found in the Benoi Sector and Pioneer Road. To handle the high numbers of workers seeking accommodation in these areas, there is also an array of low rise flats also present. Traditionally about 9 to 11 stories tall with less than ten blocks an estate, these apartments are meant to meet the basic residential requirements such as providing shelter, power and water supply for its occupants.
Additional dormitory facilities can be found in the Tuas area. One such facility would be the CDPL Tuas Dormitories which are owned and maintained by Capital Development Private Limited. Though located in Tuas, the CDPL Tuas Dormitories is a common accommodation option for workers in the western part of Singapore and is known for its extensive amenities. From a minimart and beer counter, to a food court, gym and free wi-fi, CDPL Tuas Dormitories boast facilities equal to condominiums with even sick bays and a cricket practice cage available!
Additionally, condominiums can be found nearby in the Jurong West and Boon Lay areas. These include condominiums such as The Floravale, as well as unique integrated residential estates such as The Centris, a condominium that is integrated into Jurong Point Shopping Centre. Additionally, as part of the shopping mall, The Centris lies just across Boon Lay MRT station, with the bus interchange within the mall.
Pioneer - Eat
Like its neighbouring precincts, Pioneer's high working population creates a demand for eateries. While variety is a must, however, not all of these outlets serve around the clock, or even standard waking hours. But with well-known names and usually very reasonable prices, some of these places are worth the travel, especially the following places 99.co has selected for you!
Meant to recreate the sharing culture of Chinese family dinners, Sing Yi at Soon Lee Street serves an excellent range of seafood and Chinese cuisine. The zi char chain can be found with outlets across Singapore, and has some proven specialties. Try to convince your table into ordering the cream corn prawn, the wild-caught steam patin fish, or pig's knuckle in Nonya sauce.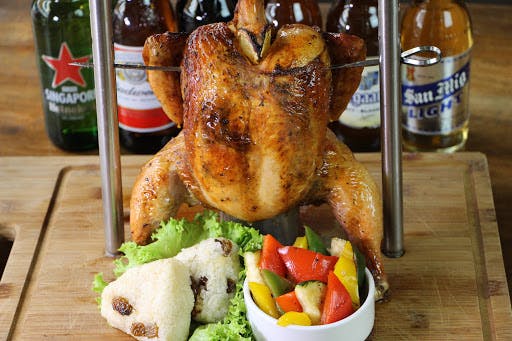 Feeling peckish? Try some beer butt chicken from Southwest Tavern. The whole roasted chicken sits on a can of beer, which is said to help the chicken retain its juice and fragrance, while its skin crisps up. The eatery is better known for its Spaghetti from Hell, said to pose a challenge ranging from easy to hardcore for spicy food lovers. Anyone who can finish the dish in 10 minutes will be rewarded with two towers of beer, or a $100 dining voucher. On the house!
If you're in the mood for more conventional foods, head to Pioneer Mall, where there is a McDonald's outlet, and a Koufu food court. There are two popular eateries near the mall. The NTI Food Court, often frequented by NTU students, is known for its scrumptious bak chor mee, popiah, and prata. The prata stall is particularly loved for its kaya prata, often drawing long queues. Eating House 815 is also a name often heard in the Pioneer grapevine. The duck noodles, chicken rice, and tulang (marrow) soup have received many special mentions. 
Pioneer - Drink
The cafe scene in Pioneer and its neighbouring areas are often underestimated. However, word on the street is that they're so good, residents would rather be able to keep them all to themselves. 
Oh My Mango is bananas about mangoes. With about seven signature mango drinks, mango lovers are bound to find at least one thing that they like. Dessert is also on the menu, with Thai Milk Tea and other Bingsu flavours to add some variety to their mango offerings. 
Find Bok's Kitchen by Hidden Chefs within a block of HDB flats. Apart from attractive food offerings like carrot cake fries, and a constantly changing menu, which nearby residents keep track of on the restaurant's Facebook page. One definite constant at Bok's Kitchen is their range of coffee, tea, and other drinks. 
Pioneer - Shop
The large Pioneer neighbourhood comes with its own heartland malls, fostering a sense of community while tending to residents' needs. The four-storeyed Pioneer Mall has essential amenities such as a Giant Supermarket and a pharmacy. Gek Poh Shopping Centre has a Prime supermarket, along with a retail podium.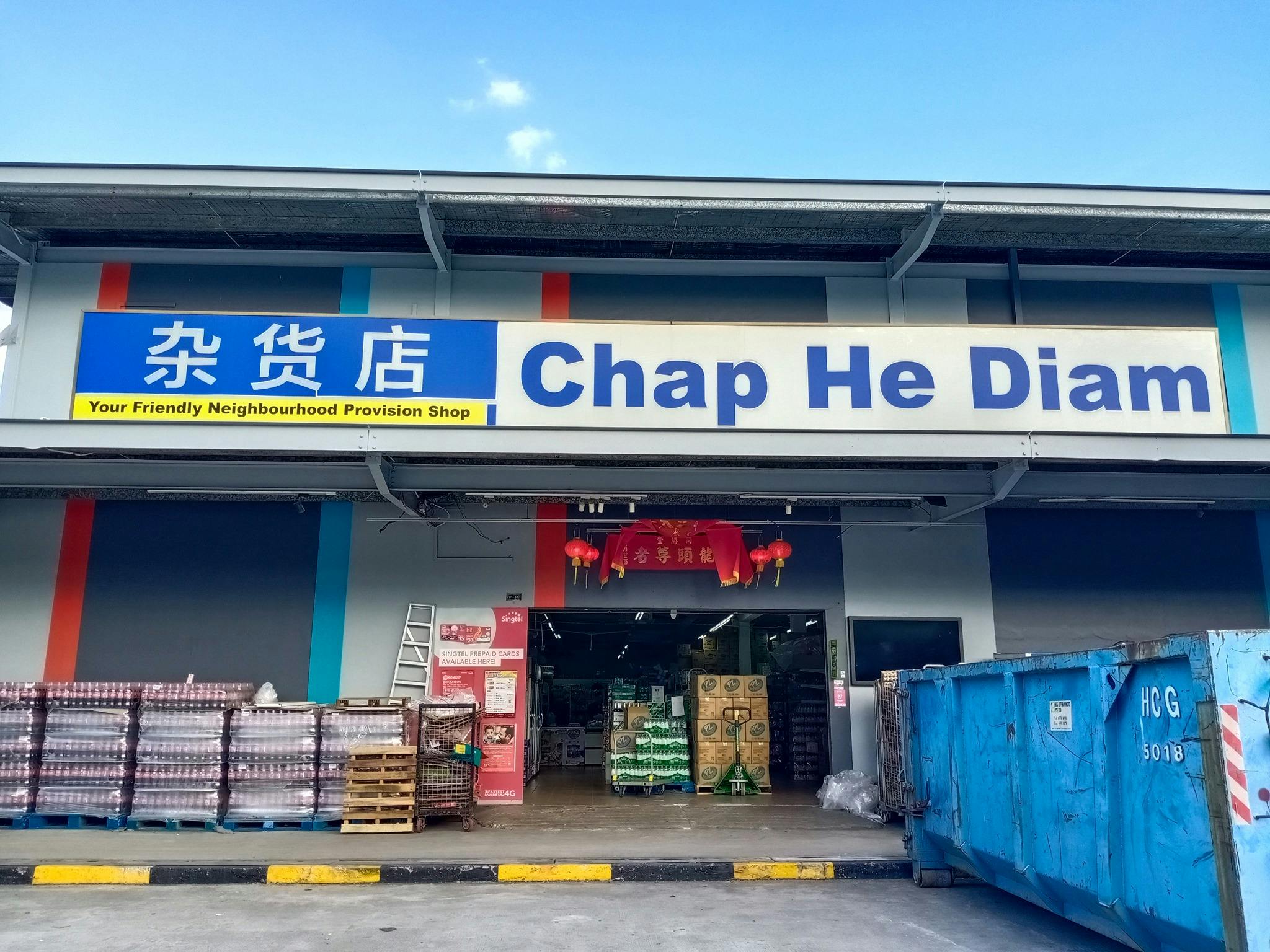 Other specialty finds are also available in Pioneer. Chap He Diam is a provision shop that sells groceries such as noodles, and packaged drinks, for unbelievably cheap prices. A carton of 24 cans of Coke costs only $8.95, costing no more than 37 cents a can. Widely preferred instant noodle brand, Maggi, is also housed here at a meagre $1.50 for two packets. 
Pioneer is very close to the nearby shopping district at Jurong, where retail haven awaits from four megamalls within the vicinity. Jurong Point at Boon Lay is even closer to Pioneer. The mall has the largest number of tenants of any mall in Singapore. 
Pioneer - Play
Located so close to Boon Lay and the Jurong Lake District, Pioneer grants access to one of Singapore's best park connectors. The Jurong West Park Connector is a long connector trail linking Jurong Lake Gardens all the way to Coney Island Park.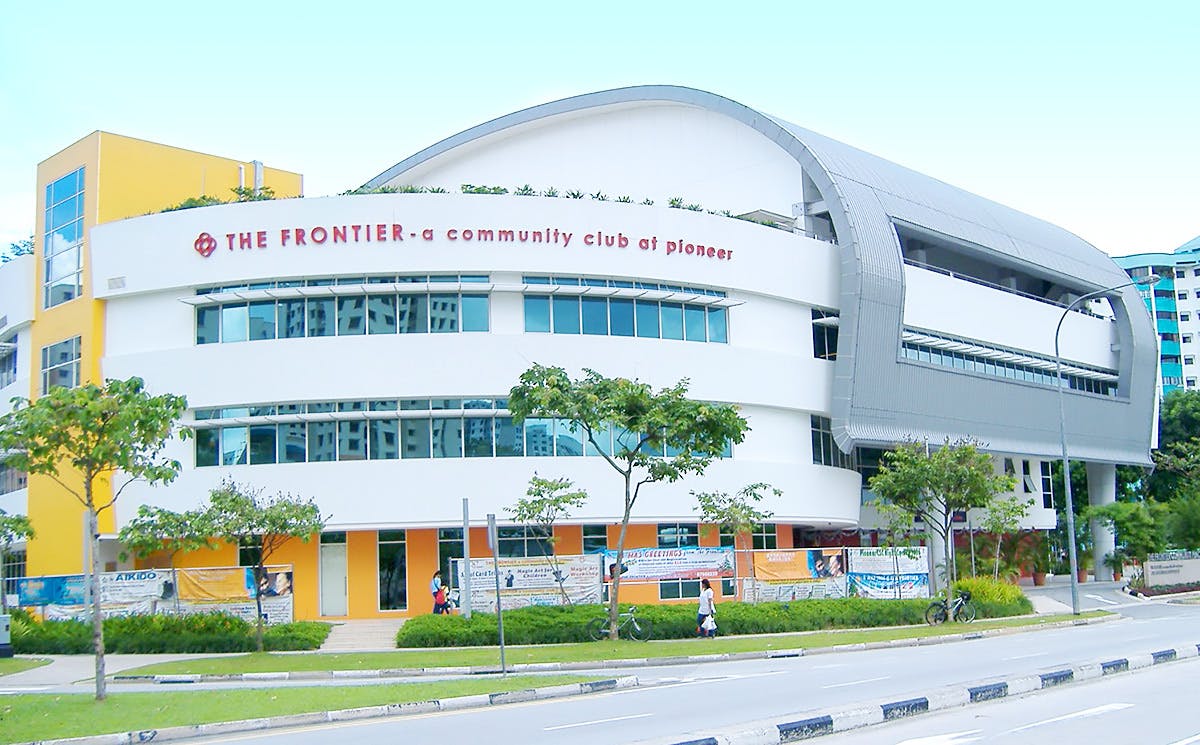 The Singapore Discovery Centre at Upper Jurong Road is a fun edutainment hub, with exhibits that display both the history of Singapore, and its potential future. The centre was initially conceptualised as a museum by the Singapore Armed Forces and was meant to serve as a platform that encouraged Singaporeans to begin visualising their futures. Located on the military training grounds of the SAFTI Military Institute, the Singapore Discovery Centre also facilitates guided tours of the training grounds. Most Singaporeans would otherwise not have that opportunity. 
The Frontier Community Club is also in the vicinity of the Pioneer neighbourhood. The four-storeyed, fully-air conditioned building has Jurong West Public Library integrated with it, making for some fun reading opportunities. Residents are able to read their books anywhere in the community centre, without having to check their books out. End your visit with some sushi, at the outlet that's shared with the building. 
Pioneer - Learn
Among the primary schools in Pioneer and the areas that surround it are: Frontier Primary School, Jurong West Primary School, Pioneer Primary School, West Grove Primary School, Juying Primary School, Xingnan Primary School, and Westwood Primary School.
Tertiary and Higher Learning institutions include Boon Lay Secondary School, Spring College International, National Technological University, Millennia Institute, River Valley High School, Jurong Secondary School, and Boon Lay Secondary School.
Pioneer - Move
Though named Pioneer, the Pioneer MRT station is not, in fact, within the Pioneer planning area and does not serve the similarly named precinct. Instead, the MRT stations servicing the Pioneer planning area, and the Jurong Industrial Estate within are Joo Koon MRT station, which is located at Joo Koon Circle along Benoi Road and International Road, and Gul Circle MRT station, which is located at the boundary of the planning areas of Tuas and Pioneer.
Both stations are a part of the Tuas West extension which includes the Tuas Crescent MRT station, Tuas West Road MRT station, and Tuas Link MRT station.
Gul Circle is also further served by SBS Transit's industrial bus service 255 which links Gul to Joo Koon Bus Interchange and Joo Koon MRT station. Gul Road, however, is located in Pioneer Sector and is therefore served by industrial service 257 which also heads towards Joo Koon Bus Interchange.
Given its late development and lack of an MRT station for years, the Pioneer area consists of multiple intricate bus routes that serve the nooks and crannies of the precinct. The boundary of Gul is served by busses 254 and 257 that travel via Benoi Road and Pioneer Road, while busses 192 and 193 travel via Jalan Ahmad Ibrahim and Tuas Road. Additionally, all of these bus services link Gul Circle to Joo Koon MRT station.
Pioneer - Public Library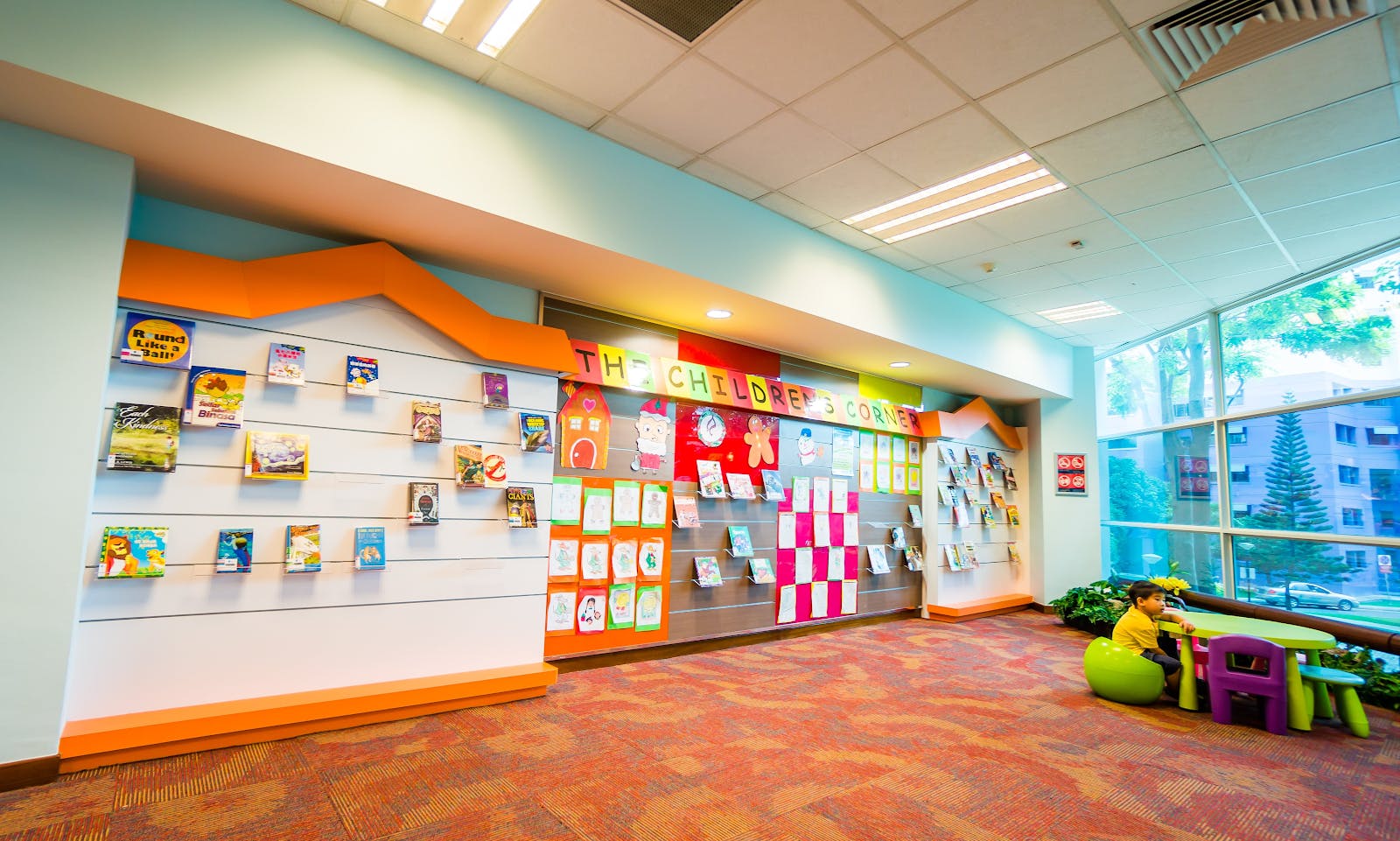 People residing in the Pioneer neighbourhood can find Jurong West Public Library one station away from the Pioneer MRT Station. Located next to Boon Lay MRT station, the public library is within the community centre building. In fact, Jurong West Public Library is the first library to prototype the integration concept with a community centre, whereby users can move from the Community Club to the library on every level without having to leave one establishment in order to enter the other. The library itself covers an area of 4232 square metres, with enormous options of books both in fiction and non-fiction as well as magazines and audio-visual materials. In addition to the wide variety of children books, the children collection floor also carries an extensive selection of Parenting collection catering to the needs of parents residing in the community. As for the Adults' Collection, you will find a wide variety of subjects such as Business, Travel, Recreation, Cookery, Health, and Fitness in the first and second level. Last but to least, located at level 3 of the library is the Young People's collection which materials are suitable for teens aged 13 to 19 years old, including a new Manga collection which was added to the library's extensive collection in 2019.
Pioneer - Sports Facilities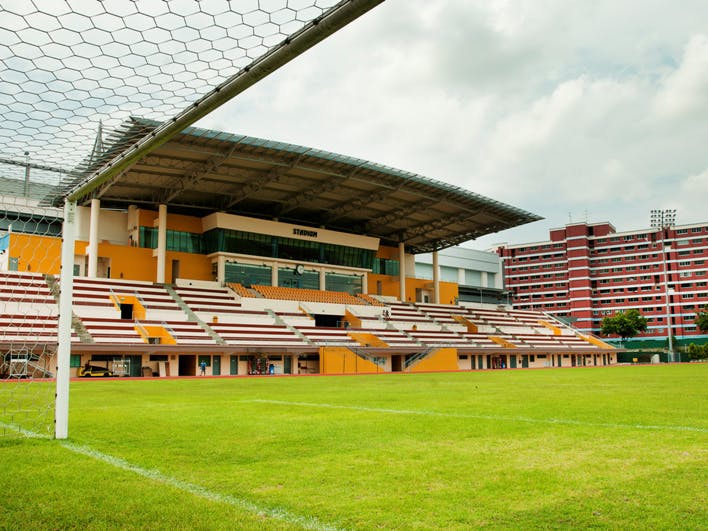 Located just next to Pioneer MRT Station, you will find the largest integrated sports centre in Singapore, Jurong West Sports Centre. Officially opened to the public on 10 November 2006, the integrated sports centre includes a stadium, a swimming complex, and a sports hall catering to tennis, table tennis, badminton, and inline skating as well as a gymnasium. While Jurong West Stadium is currently the home stadium for Young Lions FC and has a seating capacity of 4,200 with Tampines Rovers FC as its tenant, the Jurong West Swimming Complex is the first in Singapore to feature a sheltered Olympic-sized swimming pool, amongst others such as a teaching pool, jacuzzi, kiddy pool, lazy river, and a water playground. On top of that,  Jurong West Sports Centre has been able to position itself to be not only a sports centre but also a leisure venue with a range of food and beverage outlets available. 
Shortlist folder is empty
Search for listings to shortlist