Who's it suitable for?
The Nassim is a perfect choice for those looking for:
Luxury condominium in Nassim's prestigious neighbourhood
High-end home design by W Architects
Spacious apartments of 3- to 5-bedroom configurations
Proximity to Orchard Shopping District
Popular international schools nearby
Nestled in the heart of the Nassim enclave of black-and-white colonial bungalows, The Nassim is a boutique condominium with 55 luxury apartments designed by W Architects. One highlight, among others, is that all homes at The Nassim feature expansive balconies that also serve as covered living rooms – privacy is highly taken into account in this development by Capitaland. 
Residents of The Nassim can access a wide range of facilities for relaxation and recreation, such as a 50-metre swimming pool, outdoor jacuzzi, reflective pool, water play area, clubhouse, gym, saunas, massage room, and many others. In addition, The Nassim is also awarded BCA Green Mark Gold Plus for its eco-friendly features.
Accessibility
The Nassim condominium complex is easily reached via major roads and expressways. Tanglin Road, Napier Road, Orchard Road, Nassim Road, West Coast Highway, Pan Island Expressway (PIE) and Ayer Rajah Expressway (AYE) are all within reach.
As for public transport, The Nassim is near Napier MRT Station along the Thomson-East Coast Line (TEL). A short walk, approximately 500 metres away, is all it takes to get there. The station is located at the junction of Napier Road, Holland Road and Cluny Road, bringing rail connectivity to various embassies, community amenities, and residential developments near Nassim. 
Alternatively, residents can enjoy easy access to Orchard MRT Station along the North-South Line. You also have the options of nearby interchange stations, such as Newton MRT station and Botanic Gardens Station, which grant you even more access to the Downtown Line (DTL) and Circle Line (CCL).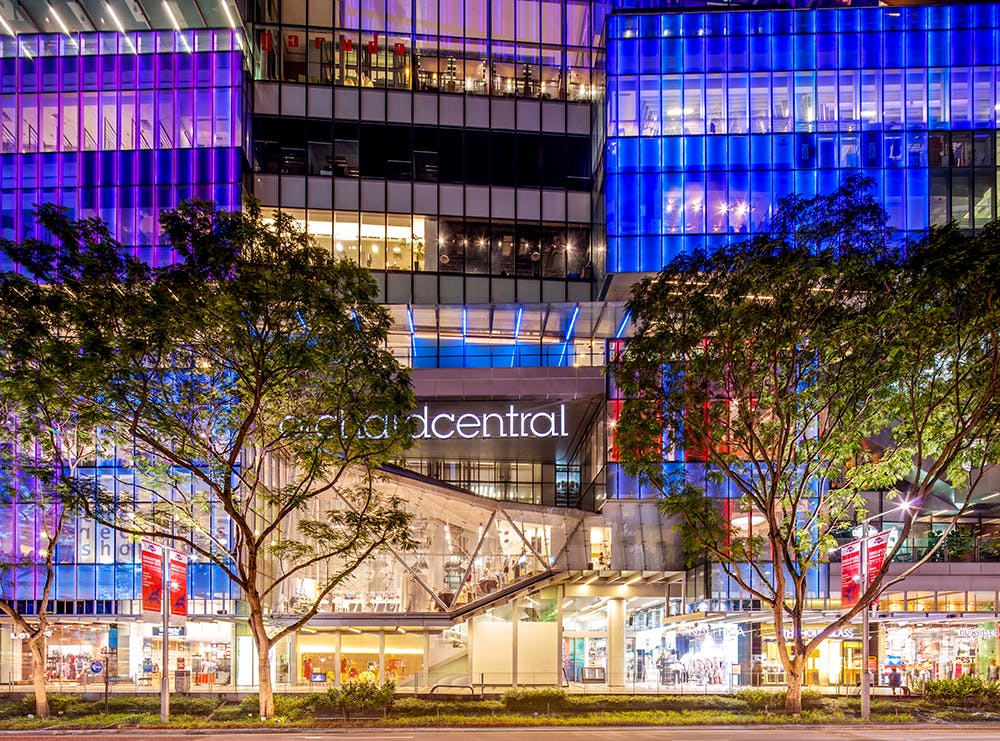 Nearby Amenities
Located along Nassim Hill, The Nassim is situated within a highly affluent neighbourhood. Residents would enjoy proximity to many conveniences such as schools, healthcare, malls, banks, and more along Tanglin and Orchard Road.
Shopping Malls Near The Nassim
The Nassim address is just a corner from the famous world-standard shopping belt. The potential for various retail, dining, and entertainment pursuits is unending. Even without the shopping malls along Orchard Road, all necessities are well-catered for, with multiple establishments within walking distance of The Nassim.
Tanglin Mall, Tudor Court Shopping Gallery, Tanglin Place, and Tanglin Shopping Centre are all a short walk away from home. Tanglin Shopping Centre, for instance, is packed with exotic regional artefacts, antiques, artwork, carpets, unique home decor, and jewellery. You will have an outstanding shopping experience around here.
Here is a list of shopping malls within a 2-kilometre radius of The Nassim:
Tudor Court (250m)
Tanglin Place (350m)
Tanglin Mall (350m)
Tanglin Shopping Centre (500m)
Ming Arcade (750m)
Forum The Shopping Mall (800m)
Orchard Towers (800m)
Palais Renaissance (900m)
Far East Shopping Centre (1km)
Wheelock Place (1km)
Pacific Plaza (1.3km)
Far East Plaza (1.5km)
Wisma Atria (1.6km)
Knightsbridge (1.9km)
Paragon Shopping Centre (2km)
Hawker Centres Near The Nassim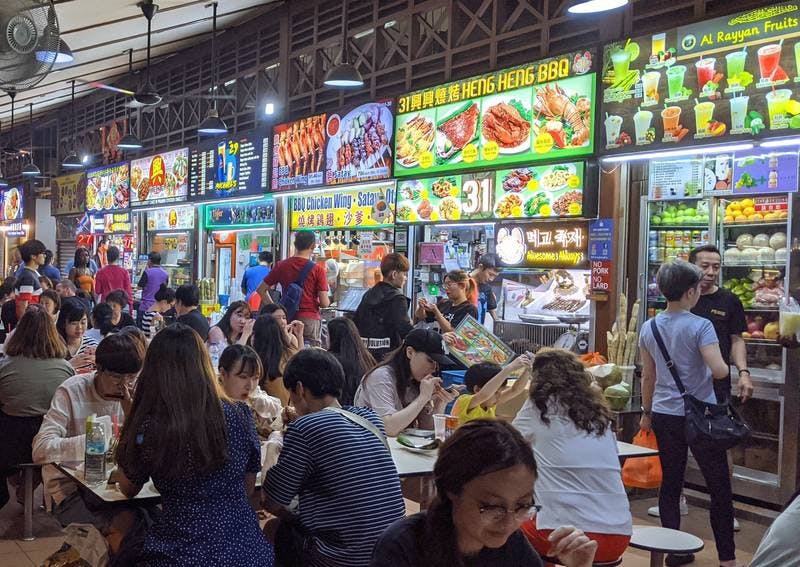 Lucky Food Centre might be the nearest one to grab a meal if you are a hawker food fan. It is located approximately a kilometre from The Nassim and can be an affordable food option around Orchard and Tanglin. Try the spicy ayam penyet with a complete set of rice and side dishes while you are there.
Travel a bit further to find more options! There are other hawker centres near The Nassim which offer a more comprehensive selection of hawker favourites: Newton Food Centre (2.6km), Adam Food Centre (2.9km), Margaret Drive Hawker Centre (3.2km), and Commonwealth Crescent Market & Food Centre (3.5km).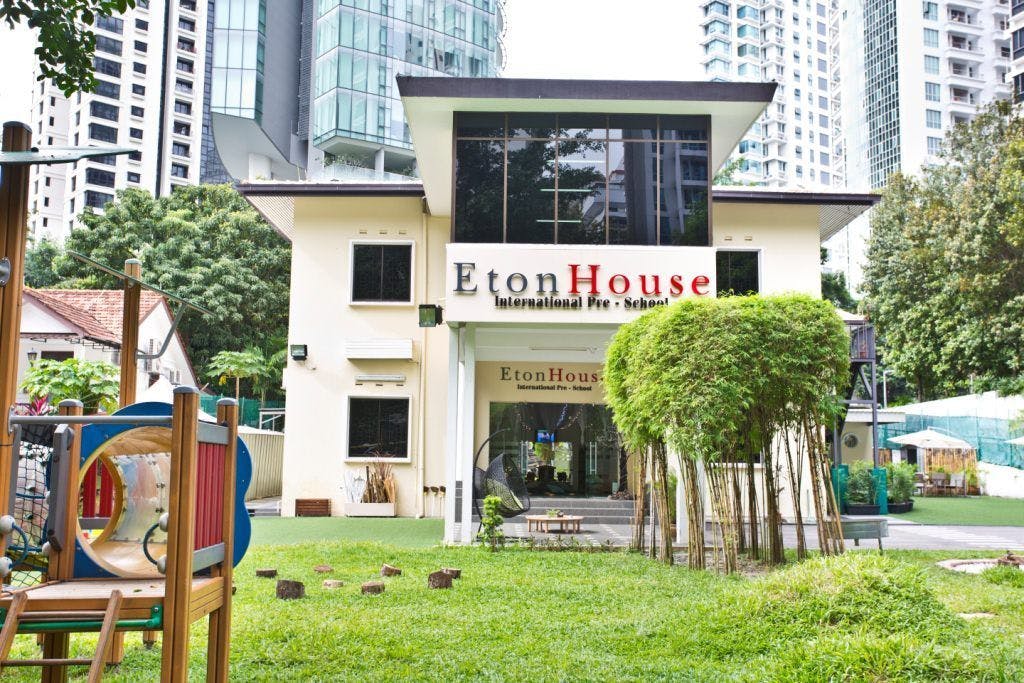 Schools Near The Nassim
The location is home to many embassies in Singapore, so it is naturally dotted with international schools as well. EtonHouse International School, for example, is within a short stroll away from The Nassim. It is one of the famous international schools among local and expatriate families in Singapore. 
Here is a list of schools near The Nassim that cater to various educational stages:
EtonHouse International School Orchard (500m)
Kindernomics School (850m)
Dynamics International School (850m)
EtonHouse International Preschool Claymore (1km)
Furen International School (1.3km)
Invictus International School (1.7km)
Melbourne Specialist International School (1.8km)
Astor International School (1.8km)
Crescent Girl's School (2km)
Parks Near The Nassim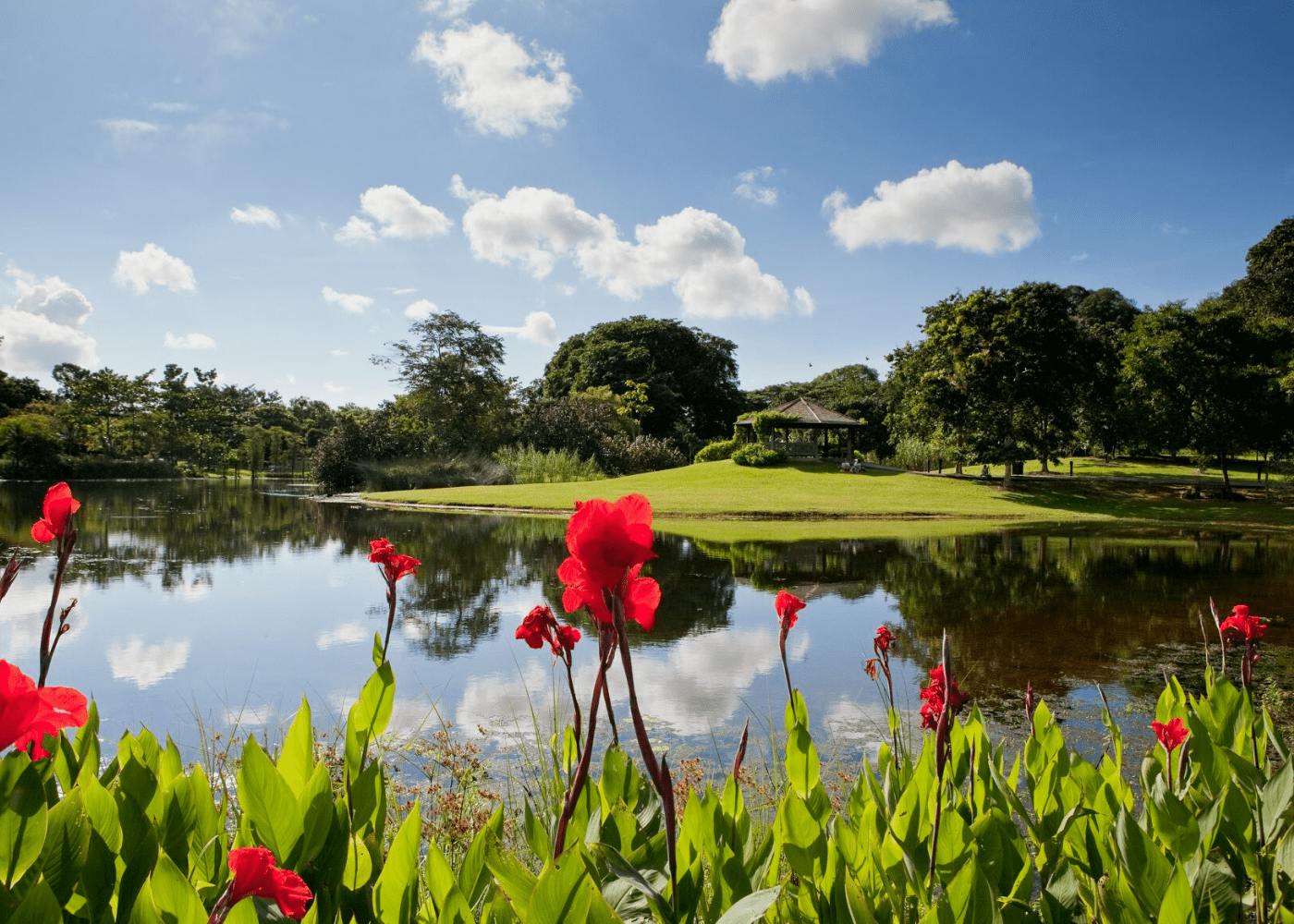 It is a privilege that Botanic Gardens, the first UNESCO World Heritage Site in Singapore, is a mere stone's throw away from The Nassim. Take the opportunity to enjoy world-class natural gardens such as the National Orchid Garden and Bonsai Garden. Botanic Gardens constantly holds unique exhibitions as well as guided tours throughout the year, making it worthwhile to make repeated visits. 
Libraries Near The Nassim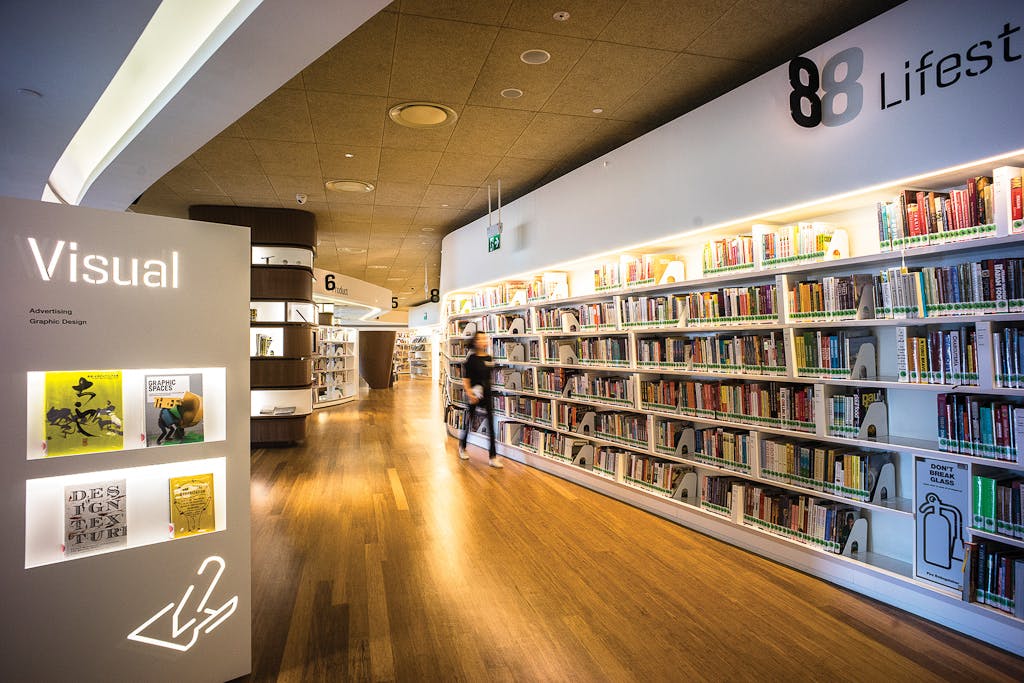 Library@orchard is located a short away from The Nassim condominium. It features a collection size of approximately 100,000 titles, designated display areas, and 3 programme zones. One of the unique features of library@orchard is its "book trees". 
The trees are integrated book displays that feature books, magazines, AV items and a digital display that highlights notable personalities and icons according to a theme. The four book trees on the library's upper level are tied to the People, Space, Product and Visual Design collection clusters.
Places of Worships Near The Nassim
Bethany Church on Scotts Road is the nearest church to The Nassim. The ministry offers services for different age groups and in multiple languages. Water baptism and pre-marriage class are also among the care and help provided by the church. 
Besides churches, you can also find mosques and temples around The Nassim. Here is a list of religious buildings within a 3-kilometre radius of The Nassim:
Masjid Istiqamah (1.5km)
Bethany Church (1.5km)
True Life Bible-Presbyterian Church (1.5km)
Zion Full Gospel Church (1.7km)
Kay Poh Road Baptist (1.9km)
Masjid Jamek Queenstown (2km)
Masjid Al-Falah (2.1km)
Crossroads International Church (2.1km)
Leng Kwang Baptist Church (2.4km)
Lin Shan Temple (2.4km)
Kwan Yam Theng Buddhist Temple (2.6km)
Giok Hong Tian Temple (2.6km)
Hock Teck Tong Temple (2.7km)
Hospitals Near The Nassim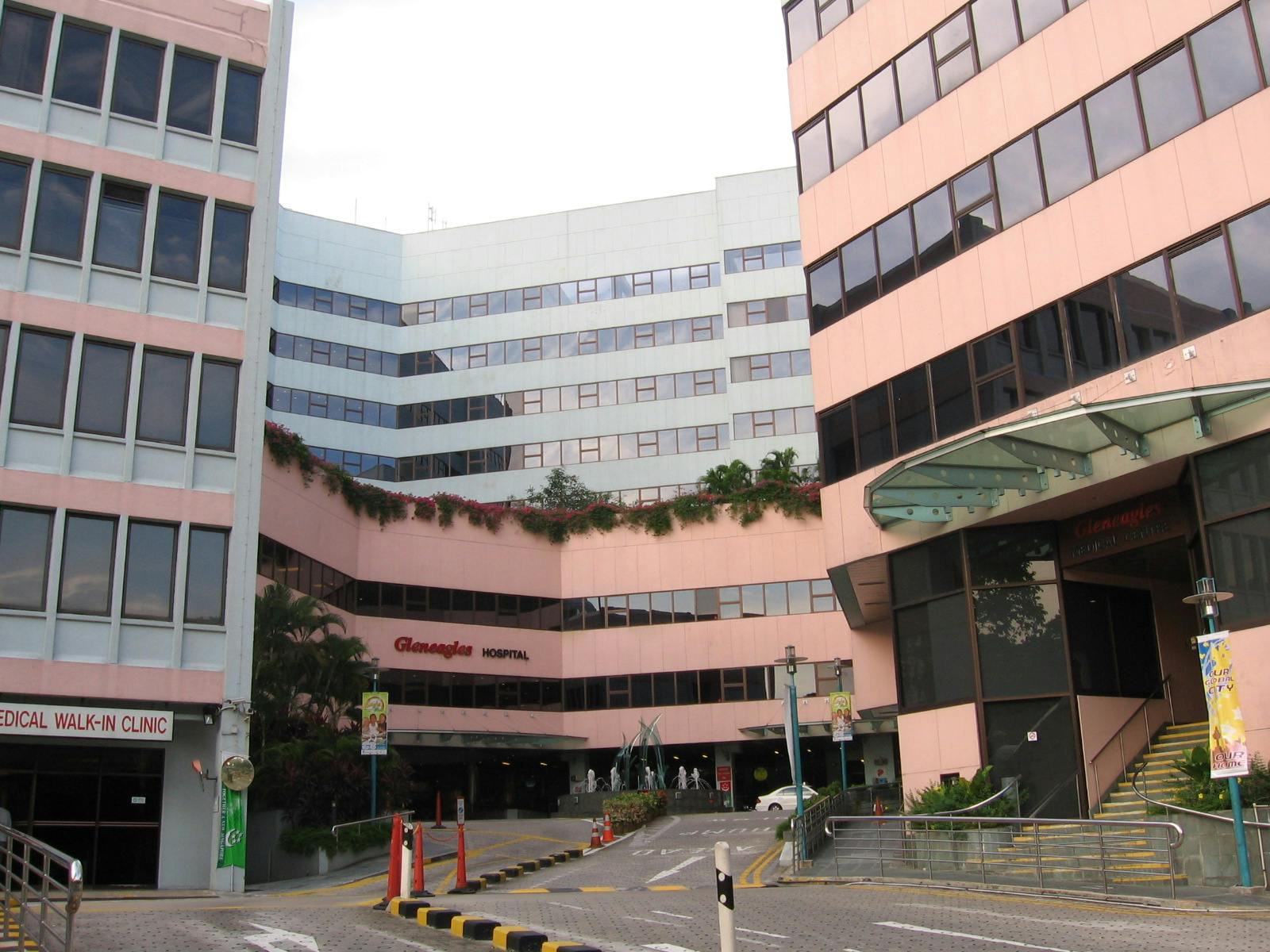 There are two full-facility hospitals within a 2-kilometre radius of The Nassim, namely Gleneagles Hospital and Mount Elizabeth Hospital. Gleneagles Hospital, the nearest one, is 700 metres away from the condominium. With more than 160 specialists, this 221-bed hospital houses a range of medical specialities such as oncology, cardiology, gastroenterology, orthopaedic surgery, and obstetrics and gynaecology. With a 24-hour medical facility close to home, residents are well taken for medical assistance.