Watercolours EC is an art-inspired executive condominium with a 99-year leasehold at Pasir Ris Link (District 18). The Watercolours condo indulges its residents with luxury by the edge of Singapore while granting close proximity to anything they may need, particularly the East's most popular spots. With apartments ranging in size from 3-bedrooms to 2-storey penthouses, Watercolours EC is a fresh canvas for families and homeowners alike. The condominium holds a total of 416 units, spread across 12-storey towers.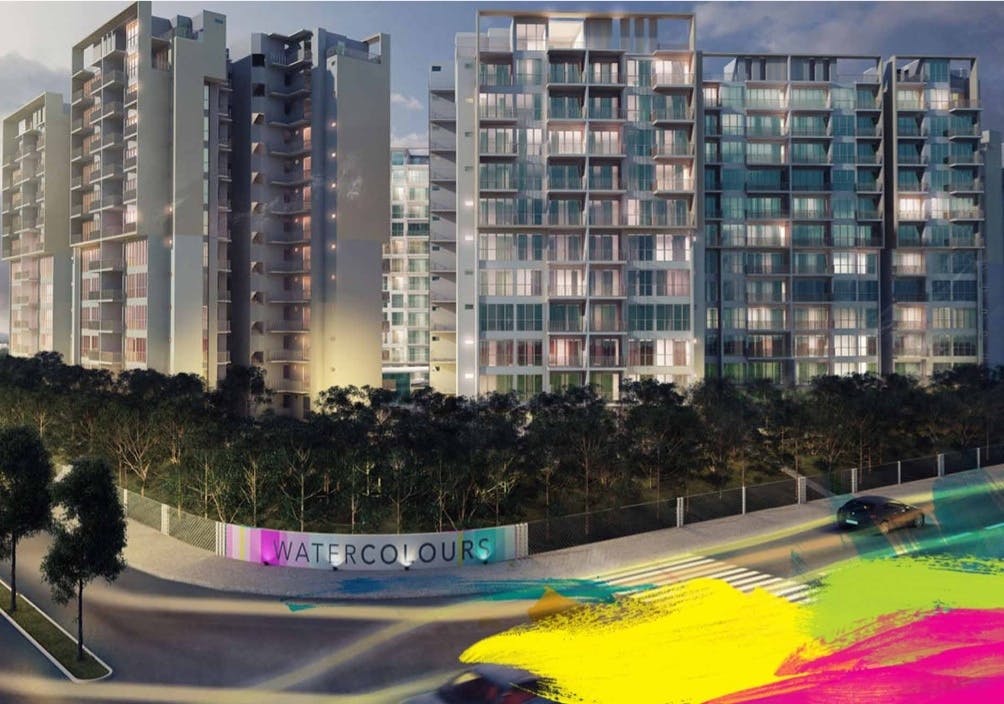 Watercolours EC is developed by HUGE Development Pte Ltd, the result of a joint venture between GPS Alliance Development & Investment Pte Ltd, EVIA Real Estate, UE E&C Ltd, and Ho Lee Group. The condo sees a merging of highly reputed property developers with a strong track record within, and beyond Singapore's shores.
Shopping Near Watercolours EC
Residents can fulfil an all-rounded shopping checklist if they live at Watercolours condo. Downtown East is a nearby mall and lifestyle destination that caters to needs both general and home-oriented. Among 114 storefronts, there are many options like Japan Home and Daiso, along with an NTUC FairPrice supermarket. The mall also has a free shuttle bus to Pasir Ris MRT station, where residents can peruse the stores at White Sands Mall.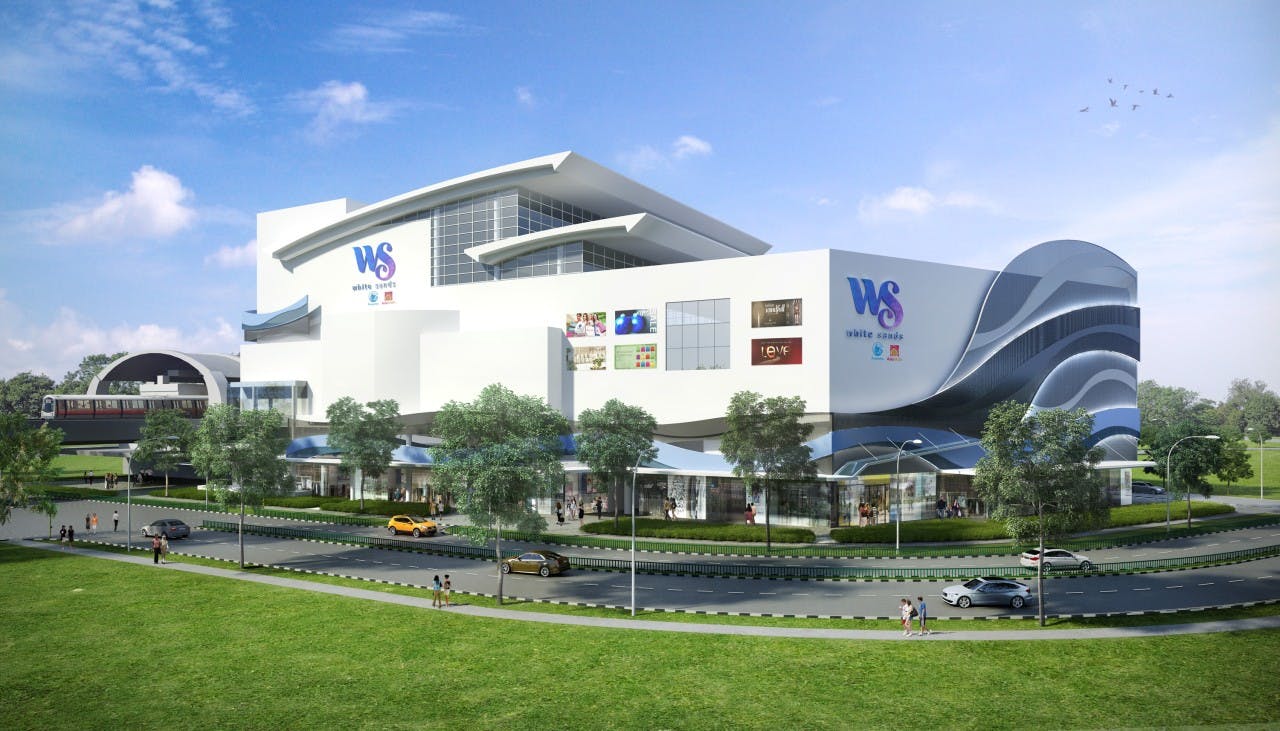 White Sands Mall is a CapitaMall with options that cater to families and individuals. Tuition centres, electronics stores, beauty shops, and boutique lifestyle shops are all within what you can find at White Sands Mall. There is also an NTUC Fairprice supermarket. Not to mention, with White Sands being a CapitaMall means that residents can redeem points and track their expenses across other CapitaMalls in Singapore. 
Being within the Pasir Ris neighbourhood also puts Watercolours EC within a 7-minute drive to Tampines, where IKEA, Courts, and Giants all sprawl within a short distance of each other. Household needs, electronic needs, and general lifestyle needs can all be met there. 
For an afternoon of quiet grocery shopping, residents can head to the Giant Super at Pasir Ris 440, just 816 metres away. 
Eats Near Watercolours EC
It typically takes a resident of Pasir Ris to know just how much the neighbourhood is a trove for precious food finds. Residents of Watercolours EC will never want to look too far from their homes for a satisfying meal.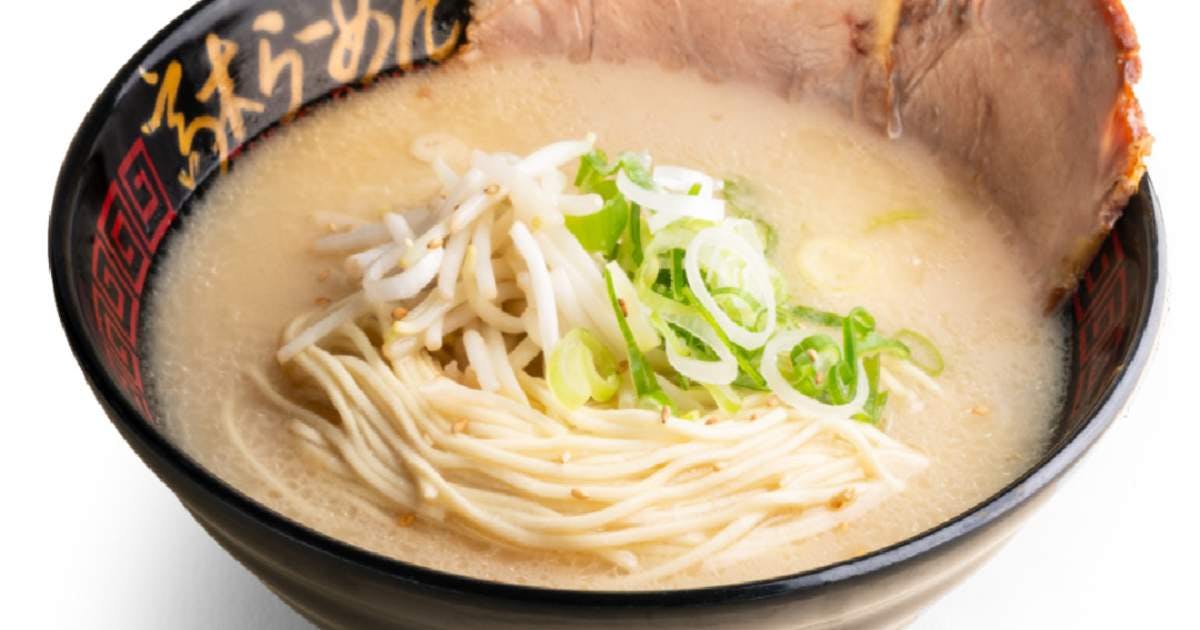 Between Downtown East, White Sands Mall, and E!Hub @ Downtown East, there are numerous food options to choose from, some of which are famed rarities in Singapore. This is particularly owed to the fact that the area houses tourist attractions such as Wild Wild Wet. 
Other food establishments like Humble Burger in Pasir Ris Central Hawker Centre and Wakon Ramen are two examples of quality food finds in the many food centres that Pasir Ris has. 
Schools Near Watercolours Condo
Young couples with families and children need not word about sending their young children to school at far away premises. There are numerous schools within walking distance of the condominium, including Pasir Ris Crest Secondary School and Casuarina Primary School, both of which are a six and eight minute walk away respectively. 
Other schools in the area include Pasir Ris Primary school which is approximately 500 metres away, Hai Sing Catholic School which is roughly 600 metres away, and Loyang Primary School, which is 730 metres away. 
Medical Near Watercolours Pasir Ris
Residents of Watercolours will never have to worry about their healthcare needs and emergencies being tended to. There are numerous clinics in the area, ranging from 24-hour clinics to appointment-based clinics like dental clinics. The closest clinic Healthmatters - The Family Practice is only 460 metres away. 
For residents who'd prefer to go to a polyclinic, Pasir Ris Polyclinic is close by at Pasir Ris Drive 4. The polyclinic is a general acute medical facility and has more than 300 beds. 
Nature Near Watercolours EC
Apart from the resplendent nature landscapes present in Watercolours EC, living in such a tranquil, undisturbed area definitely proves its benefits with the nature that surrounds.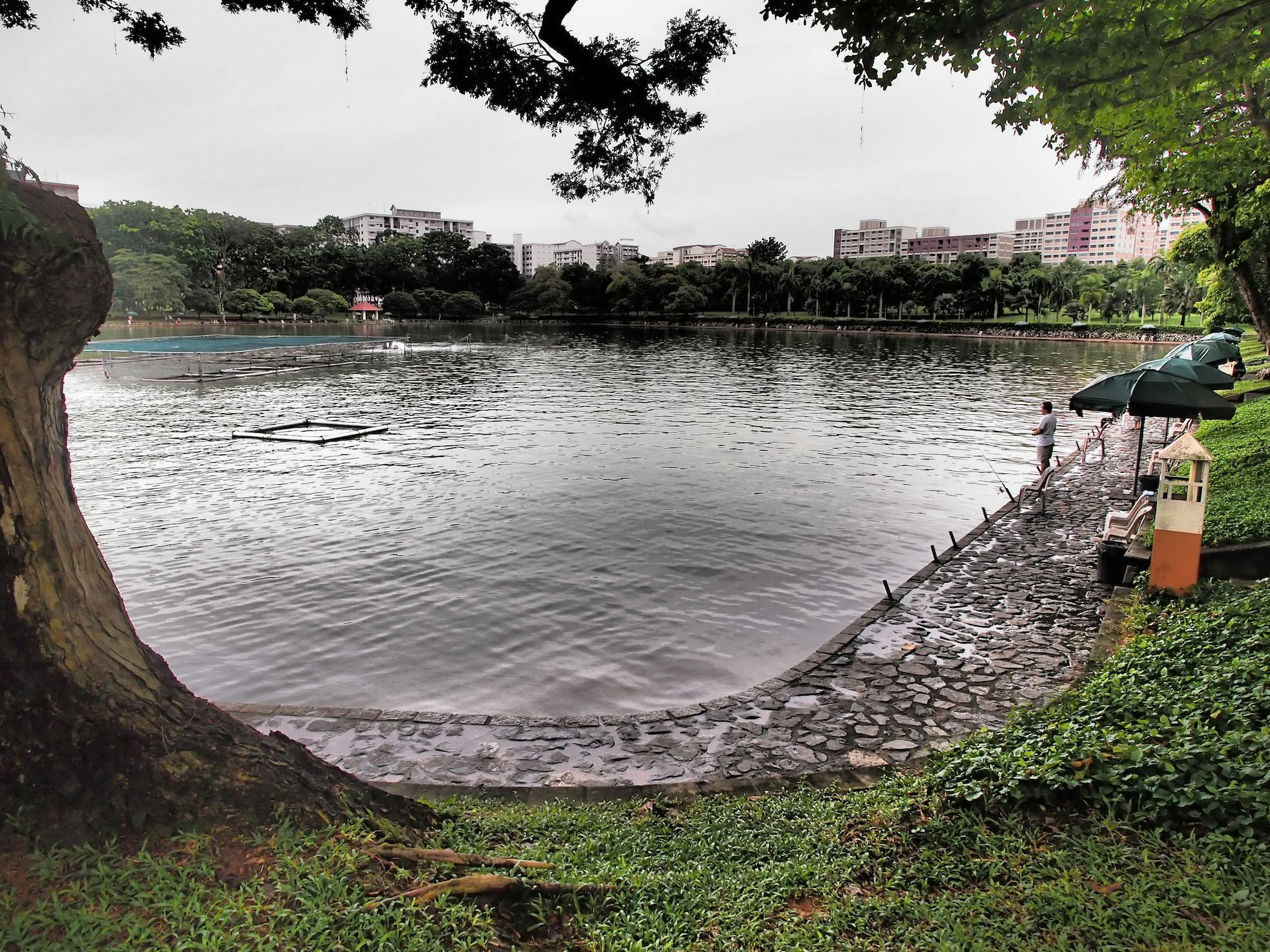 Pasir Ris Town Park is within a kilometre away, and is said to be the "green lung" of the Pasir Ris estate. The park also has a large marine pond, where anglers with enough patience can fish. The park is engulfed in shady trees, boulder arrangements, and colourful shrubs, making it a magical spot for dusky evening walks.