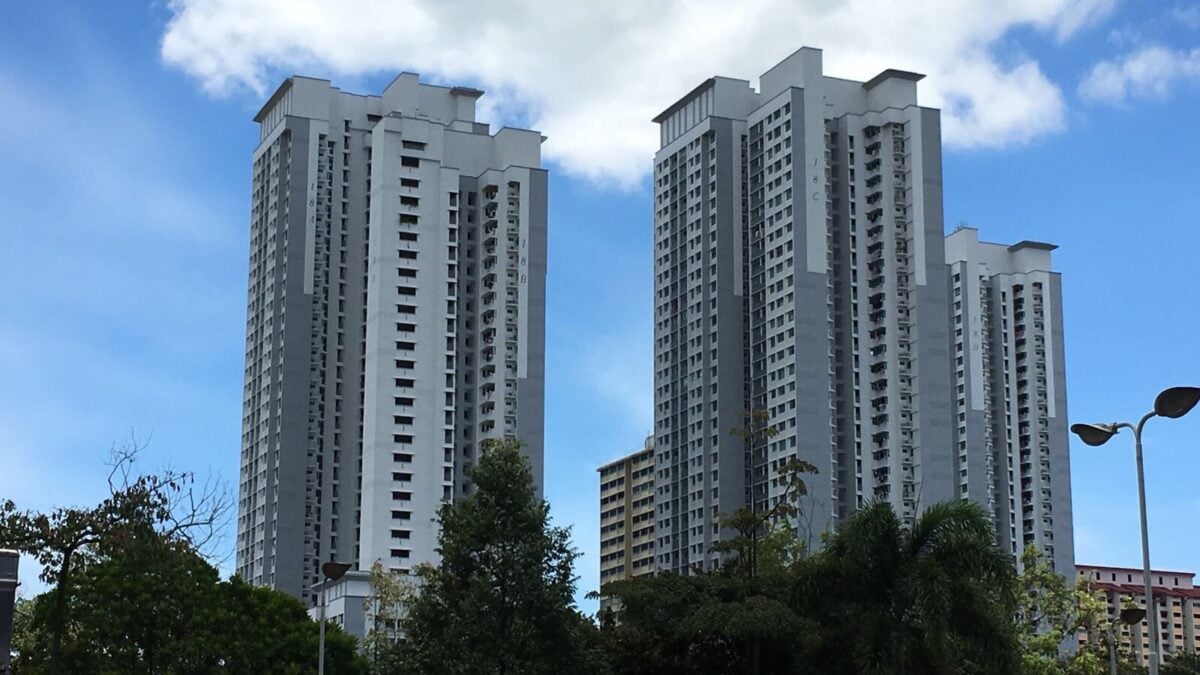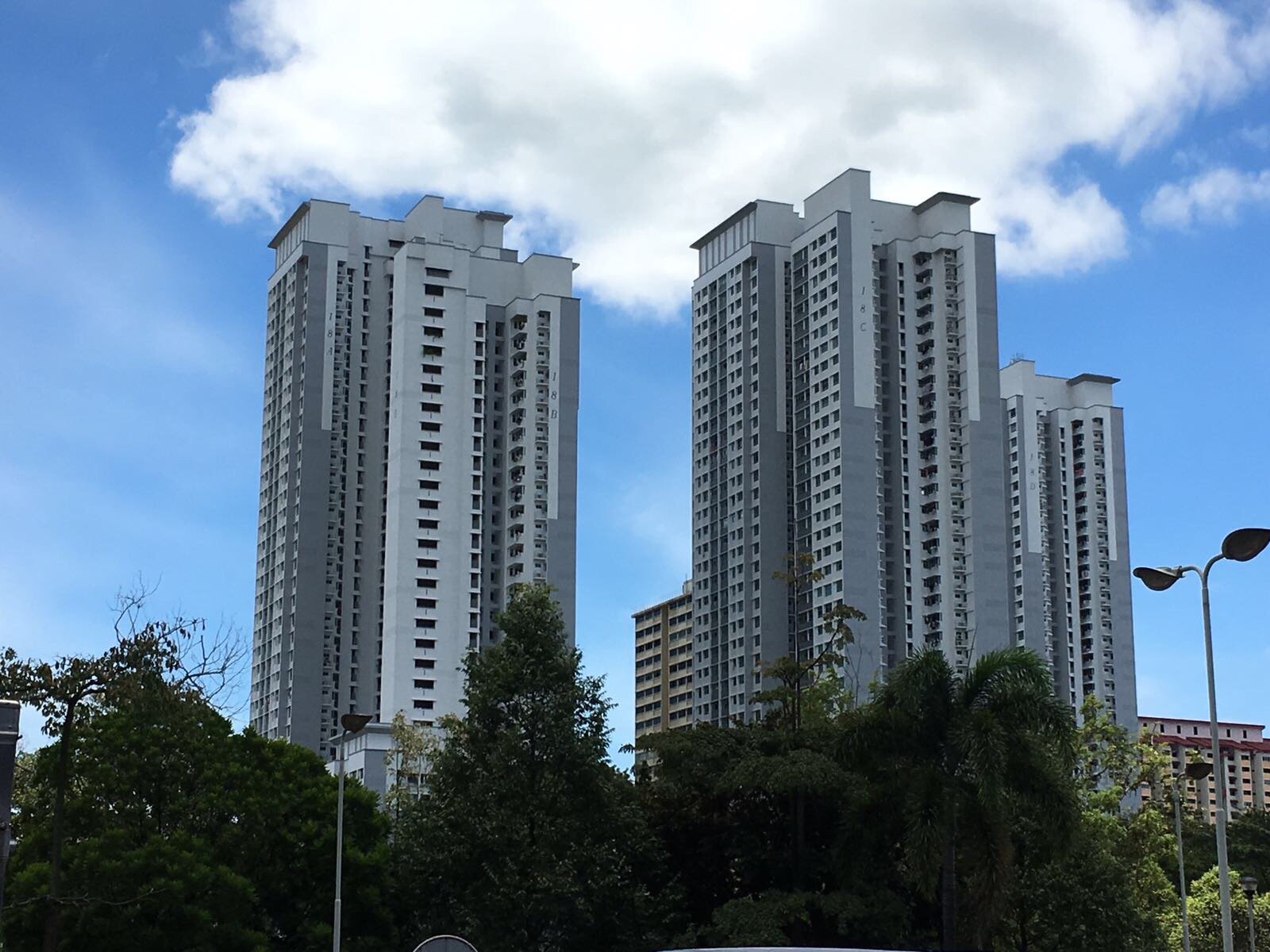 Singapore is fast becoming the home of disruption. Fintech disruption, car share disruption, train service disruption, etc. Now, even government entities like HDB are joining the game, with the launch of the new HDB resale portal. Will this be the end of property agents, or does it merely signal 37 confused attempts to remember your Singpass, before you give up trying to use it?
What techy thing is HDB doing now?
Launching in January 2018, the HDB resale portal will speed up the transaction time for buyers and sellers of HDB flats.
Currently, the parties involved need to make two separate appointments with HDB, and the entire process takes about 16 weeks. The HDB resale portal is designed to halve that (one appointment, and eight weeks, to complete the transaction).
This is done by having certain forms filled online (e.g. forms to check the buyer's eligibility), instead of making people head all the way down to an office to answer in person.
The other big deal is that the HDB resale portal also provides transaction data, which could eliminate the need for valuations. Right now, the valuation for resale flats is often done by small companies, which are engaged by HDB (there are about 67 such firms on HDB's list). If the portal can provide the valuation directly, some of these firms may lose a large chunk of their business.
How will this impact the market? Well… here's my analysis of the situation:
1. 
Fewer buyers may want to pay a property agent, now that the paperwork is a lot simpler
In theory, buyers engage a property agent to make sure they get the best deal. In reality, many buyers now see their agent as some kind of temporary administrative clerk (or even worse, as free transport to and from viewings).
Most buyers lean on their agents to handle the red tape – the form filling, the checking of quotas and eligibility issues, and even the various phone calls to HDB officers that they're too busy to handle. While it was never the original intent, we dare say that – for many buyers – this work now constitutes the bulk of a buy-side agent's value.
Every step that simplifies the paperwork (and this portal is one of many steps that HDB has taken to do so), lessens the demand for a buy-side agent.
For sellers however, we don't foresee any real difference. That's because there's no way to simplify the marketing process. Someone still has to stage the house and take nice pictures, find cost effective places to post listings (like 99.co), conduct viewings, and so forth.
There's also the simple fact that some sales occur under difficult conditions – such as having to quickly "fire sale" a flat, because the seller cannot afford loan repayments for more than another month or two. Getting the best possible price, in such emergencies, often requires an agent's expertise.
In the long run, the norm will probably be for sellers to engage agents, and only a rare handful of buyers bothering to engage one.
2. 
There will be a brief period of headaches regarding valuations
HDB hasn't clarified whether the transaction data offered on the portal count as the official valuations. This is a huge deal, especially for buyers seeking to use bank loans.
The maximum amount of financing for a flat (the Loan-to-Value ratio) is a percentage of the property price or value, whichever is lower. For example, if you use a bank loan for your flat, you can have an LTV of 80 per cent of the property value.
If the property value is $500,000, your maximum loan is $400,000. If the property value is $480,000, your maximum loan is $384,000, and so on.
The point is, the bank must have the official valuation, before they know how much they can lend the buyer.
We think that, for the first few months at least, there may be some confusion here. Some banks may still insist that buyers use a valuation firm (one of their choice), rather than going by the projected values on the HDB portal.
All of this will be resolved if (1) HDB makes a final declaration, on whether the portal's numbers constitute an official valuation, and (2) the banks all agree to acknowledge the numbers on the portal site.
In the meantime, there may be some discrepancy between the valuation shown on the portal, and the valuation acknowledged by your lender.
3. 
Valuation firms will head for greener pastures
This might be the end, for valuation firms that focus purely on flats (many small firms right now don't do valuations for anything else).
Those companies will still be around – but their services will now be catered toward other sectors, such as the valuation of commercial properties.
4. 
There's one more factor in keeping prices competitive
Actually, you can check out the prices of surrounding properties right now, on the 99.co map. But for buyers who forgot to do it, at least now they'll see HDB's transaction numbers when they're applying for a unit.
This will make it much harder for sellers to charge above average prices.  
Keen to read more HDB related news? Check out our articles on 5 myths about HDB flat ownership and the whether HDB buyers are owners or lessees.
New launch alert! Welcome to Grand Dunman
About Ryan Ong
Looking to sell your property?
Whether your HDB apartment is reaching the end of its Minimum Occupation Period (MOP) or your condo has crossed its Seller Stamp Duty (SSD) window, it is always good to know how much you can potentially gain if you were to list and sell your property. Not only that, you'll also need to know whether your gains would allow you to right-size to the dream home in the neighbourhood you and your family have been eyeing.
One easy way is to send us a request for a credible and trusted property consultant to reach out to you.
Alternatively, you can jump onto 99.co's Property Value Tool to get an estimate for free.
If you're looking for your dream home, be it as a first-time or seasoned homebuyer or seller – say, to upgrade or right-size – you will find it on Singapore's fastest-growing property portal 99.co.
Meanwhile, if you have an interesting property-related story to share with us, drop us a message here — and we'll review it and get back to you.
Join our social media communities!
Facebook | Instagram | TikTok | Telegram | YouTube | Twitter