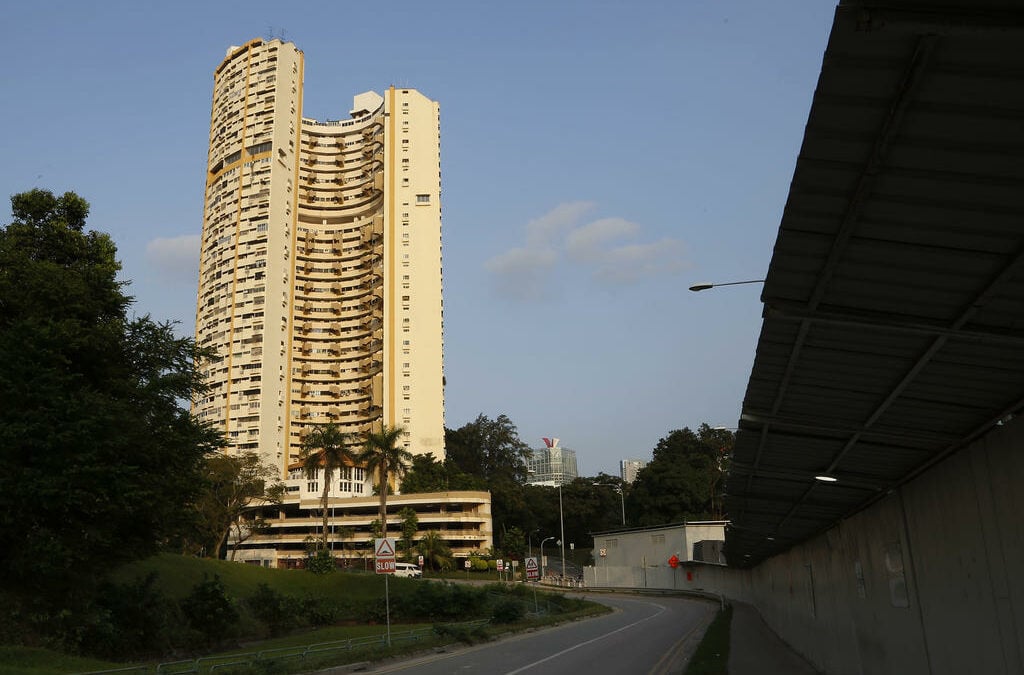 2019 will be an intriguing year for property developers. While there's still a lot of moaning about the cooling measures, there's also a lot of fantastic upcoming projects/land parcels that have the potential to become highly sought after, even after taking market conditions into account. Potential property buyers who want to stay ahead of the curve should pay close attention to these upcoming, ultra-prime Singapore property projects, as these could prove the hottest real estate demand drivers in the year ahead:
Prime Property Project #1: Guoco Midtown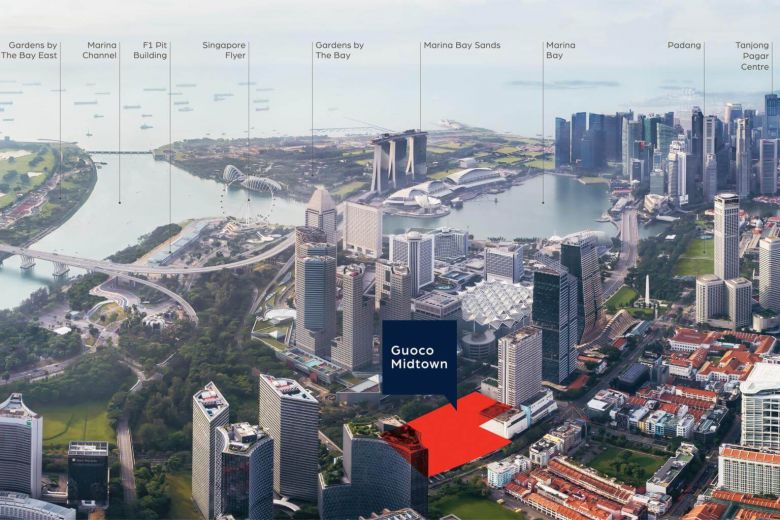 What caught our eye:
Within walking distance of Suntec City and Bugis Junction
Includes retail, entertainment, and Grade A office space
Underground link to Bugis MRT
This plot for this development is located between Beach Road and Nicoll Highway, at the junction of Rochor Road. For those of you who remember the old Beach Road Police Station, you'll be glad to know the building is conserved and will be integrated into the new development.
GuocoLand is planning a mixed-use development here, with a total Gross Floor Area (GFA) of roughly 950,500 square feet. This will include retail, entertainment, and office space, as well as around 200 residential units (to be called Midtown Suite).
This is one of the most prime locations possible. Not only is the CBD and Suntec City close by, it's within striking distance of Bugis Junction, Haji Lane entertainment district and Singapore Management University (SMU). Transport-wise, the location is mainly serviced by Bugis MRT station and there will be an underground link between Guoco Midtown. Esplanade Staton is also within walking distance.
The full concept and design will be up by 2019 (although actual completion will take till 2022), but we expect this to be a major highlight of the year. As it's centrally located and mixed with Grade A office space unlike other developments in the District 7 Bugis area, the residential units here are sure to draw the interest of many potential landlords. Even without Guoco Midtown offices, the Suntec City cluster and South Beach Towers already provides a ready pool of expat tenants.
Prime Property Projects #2 and #3: Two residential GLS sites at Bugis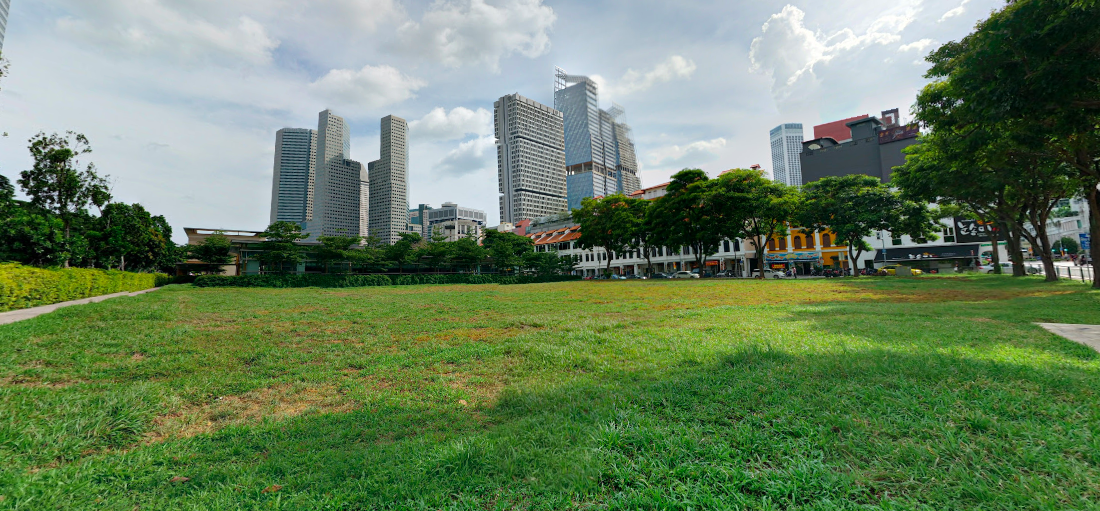 What caught our eye:
Right in the heart of Bugis
Will probably be the most contested land plots this year
Very rare to find land in an area as packed as Bugis
Two notable Government Land Sales (GLS) sites at Bugis will see their tenders close on March 2019. Both are worth watching; they're likely to be the most hotly contested plots this coming year, and the resulting developments will be a big draw to investors despite the cooling measures. And that's all down to location.
The first, and smaller, plot on Middle Road is a roughly 80,327 square foot site at Middle Road. It has a maximum GFA of around 337,384 square feet, and is zoned for both residential and commercial (only the ground floor can be used for commercial). This is enough for roughly 375 homes.
This plot is just a short walk away from Bugis Junction and the Bugis MRT station. It's just a few minutes away from the CBD, and just about every amenity a resident would need is catered for.
The second plot, along Tan Quee Lan Street, is even closer to the action, as it shares the same land as an entrance to Bugis MRT. It has a larger GFA of around 48,430 sq m (521,296 sq ft), and is also zoned for residential and commercial. This site is expected to yield almost 560 residential units.
Both land plots are a once-in-a-blue-moon opportunity; it's very rare to find open spaces for predominantly residential development in the Bugis area. Any developments here are likely to sell out fast and give the recently completed Duo Residences a real run for its money.
Prime Property Project #4: An 800-unit condominium to replace the historic Pearl Bank Apartments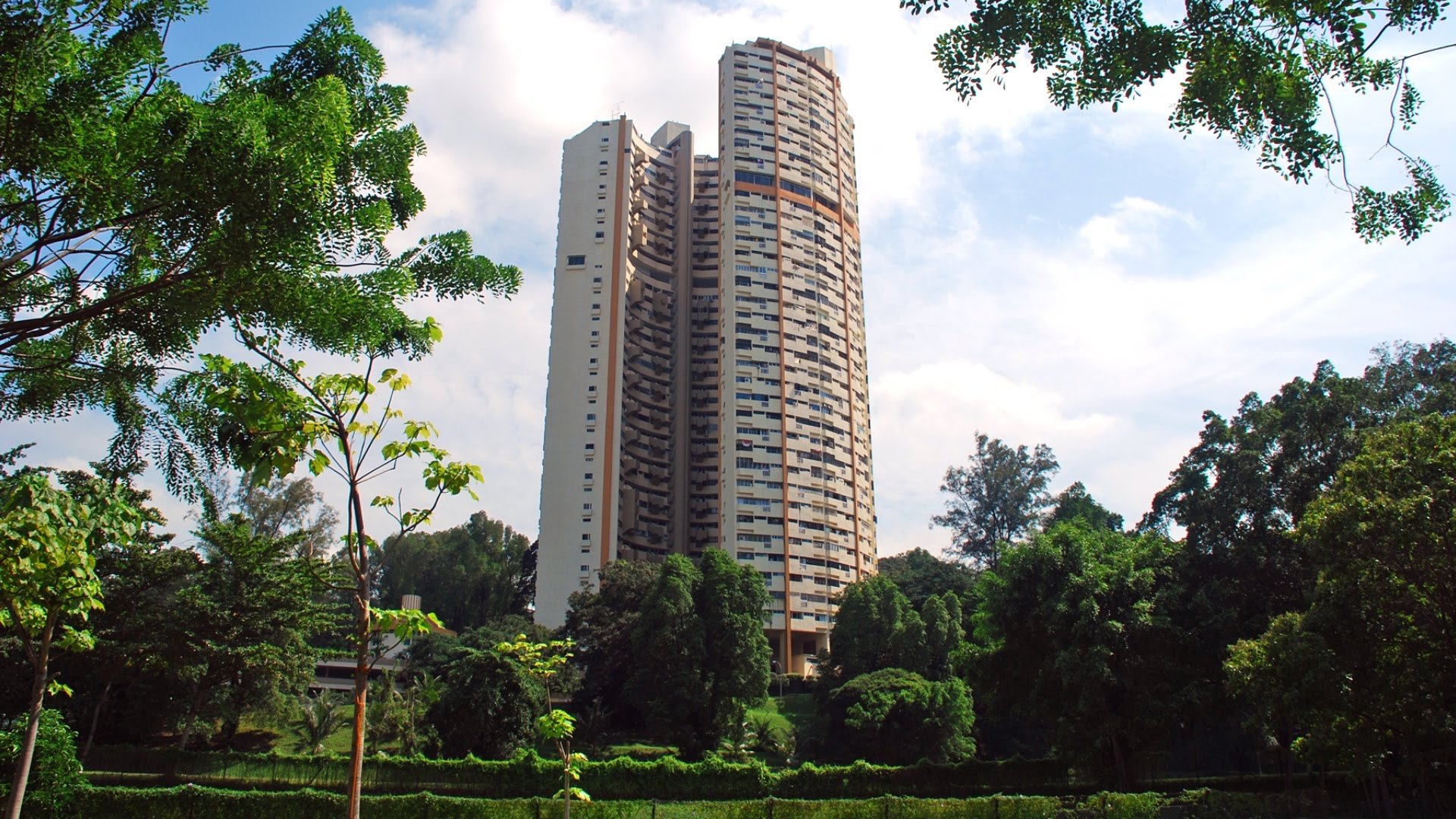 What caught our eye:
Located in the mature Outram Park area with plenty of upside
Walking distance to the three-line Outram Park MRT interchange
Near to Chinatown and Tiong Bahru lifestyle and F&B hub
Close to a future healthcare hub that'll be part of a larger Singapore General Hospital
CapitaLand raised some eyebrows when it managed to buy the iconic Pearl Bank Apartments this year at a cool $728 million (and also, because it's the first time in almost four years since we saw CapitaLand win an en bloc bid).
That site, which sits in the mature Outram Park area, is about 7,653 sq m (82,376 sq ft), with a plot ratio of 7.45 (that's a GFA of around 57,015 sq m, or 613,530 sq ft). CapitaLand also paid a premium of over $201 million to top up to a fresh 99-year lease. The resulting residential development — expected to be complete in 2023 — is expected to go for around $2,500 per square foot.
Although mature, the area is currently undergoing rejuvenation and has plenty of upside. Come 2023, Outram Park MRT station will see the addition of the Thomson-East Coast Line (TEL) to its existing two lines. The TEL addition to Outram Park MRT will provide residents in the vicinity with game-changing accessibility to the Orchard and Marina Bay areas.
It doesn't stop there. The land above the three-line Outram Park MRT interchange will be transformed into a lifestyle and commercial hub in its own right. The land parcel directly above is currently reserved by URA as a White Site, whereas the former Pearls Centre (site of the infamous Yangtze Cinema) has been torn down and will be redeveloped into a purely commercial development.
And despite the bustle in the area, any condo built on the Pearl Bank Apartment site will retain a sense of tranquility as the site is literally in the cradle of Pearl's Hill City Park — yet remain within walking distance of amenities and the MRT.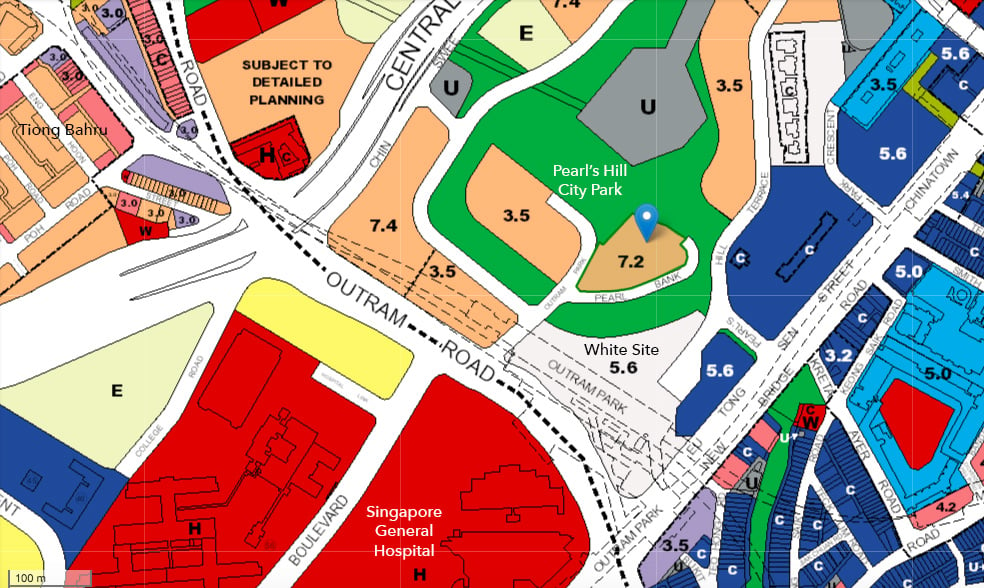 Also, SingHealth is setting up a healthcare hub in the area (although it's still a long time off). When that happens, medical professionals can form a good tenant demographic; a number of healthcare professionals are foreigners whose jobs have odd and long hours. They'll probably want to rent nearby.
Giving buyers an alternative is Dorsett Residences, which is part of a mixed hotel development. Completed in 2013, it sits above the North East Line entrance of Outram Park MRT.
Prime Property Projects #5 and #6: The Orchard Boulevard and Nassim Road residential sites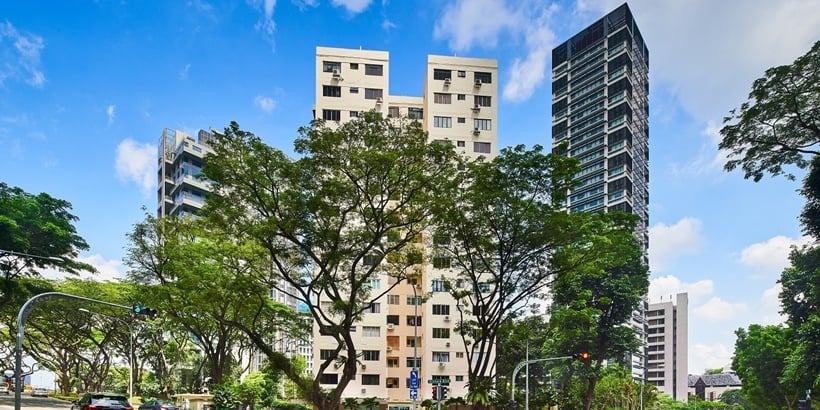 What caught our eye:
New condos in this area of prime District 9 are hard to come by, now there's TWO
The Orchard Boulevard site is within 3 minutes walking distance to the upcoming Orchard Boulevard MRT
The Nassim Road site is right on the edge of a prestigious Good Class Bungalow Area (GCBA) and near to two embassies
Shun Tak Holdings, owned by the casino mogul Stanley Ho, purchased two luxury residential plots in Orchard this year.
The first is Park House condominium at 21 Orchard Boulevard, which was acquired via collective sale at $375.5 million. This was well above the guide price of $308 million. The roughly 4,274 sq m (46,000 sq ft) site will be redeveloped into a luxury condo with a GFA of around 129,000 square feet.
Despite the high price tag, this is a site in D9 that's within walking distance of Orchard Road and the Botanic Gardens. Not to mention, it's also less than 300 metres to the upcoming Orchard Boulevard MRT station on the TEL, which will connect residents direct to the CBD.
The second site on Nassim Road is nearby and in a more tucked away (read: exclusive) location. This was formerly the site of two old bungalows (with outhouses) that sit on a huge 6,173 sq m (66,450 sq ft) plot at 14-14A Nassim Road. Situated on the edge of Nassim Road GCBA, the site was acquired for $218 million in 2018. Taking the place of the bungalows will be a luxury, low-rise residential project.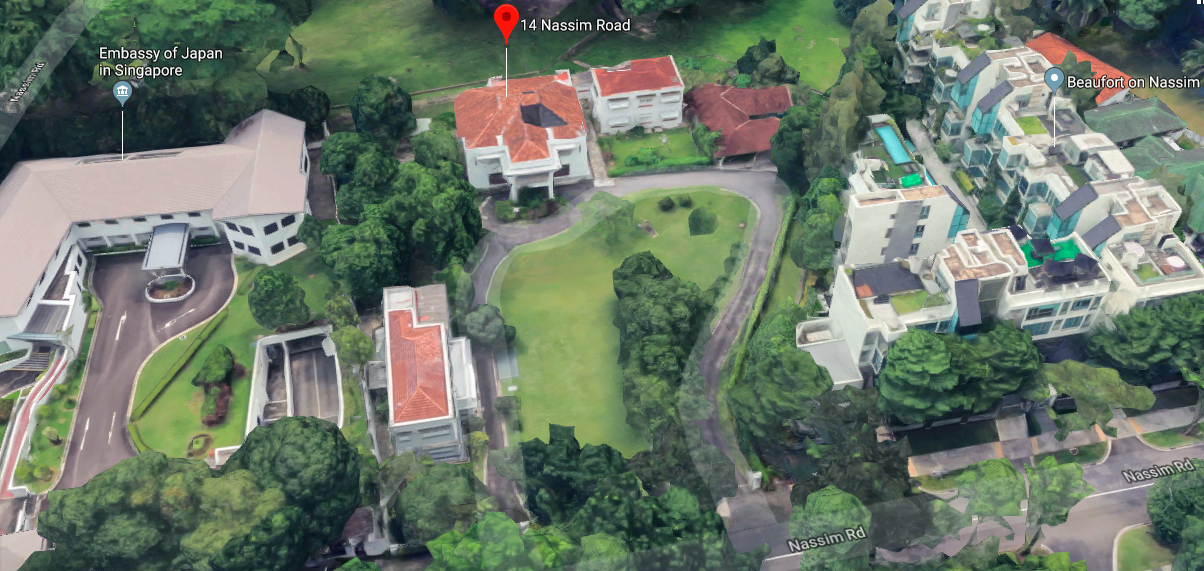 Notably, the Nassim Road site is also close to two embassies (Japan and the Philippines). It could provide rental options for the (higher paid!) foreign staff members. However, it's just as likely to draw genuine home buyers who can afford it, as it's not everyday we see new units come up in this ultra-prime district.
In the meantime, you can check out these luxury condos for sale on Nassim Road.
Which of these ultra-prime property projects will fare the best? Voice your thoughts in the comments section or on our Facebook community page.
If you found this article helpful, 99.co recommends Can property prices in Singapore really rise 10 per cent by 2019? and Singapore cuts land supply for private homes in 2019 GLS. What next?
Looking for a property? Find the home of your dreams today on Singapore's largest property portal 99.co!