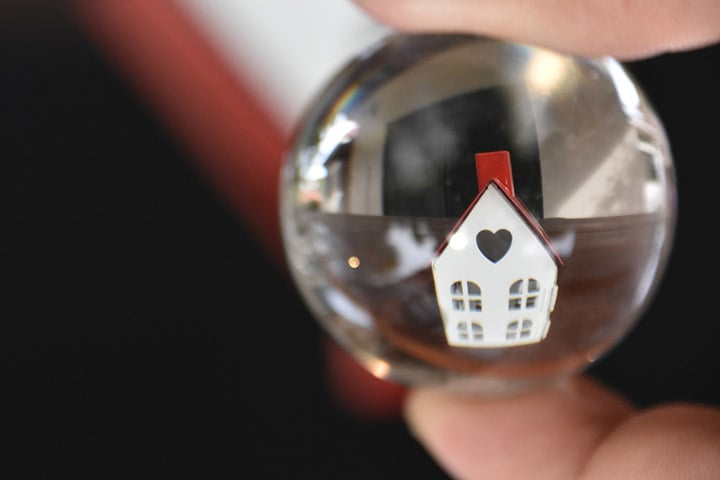 Property myths are more dangerous than simply being misinformed. It's easy to correct misinformation (i.e. being told the wrong thing). But myths are self-confirming beliefs and mindsets that are hard to change. For example, when you find out that "walking distance" to the MRT actually pushes the limits of what your legs are capable of, it's misinformation.

–
As this is a relevant topic, in the spirit of our upcoming Singapore Property Show 2021, sign up for our webinars at the upcoming Singapore Property Show 2021 (May 22, 23 and 29, 30) here. 
–
Myths, however, are far more sneaky, as they are formed over time, most often with the drip-feed of information from experts and people you trust (e.g. family members).
As such, myths make you want to believe them to be true. Once you believe in a property myth that has no basis of truth, you might find yourself seriously burned financially, or trapped by the market and/or authorities when reality hits.
And it's hard to avoid falling into the trap of property myths. Why? The more you search information to verify the myth, the more you seem to find that it's true (it's called confirmation bias).
Before it's too late, we're going to do our best to correct these five most common property myths that Singaporeans somehow believe in with all their heart — and sometimes money.
Property myth #1: Capital appreciation of property = profits
First of all, if you're talking about capital appreciation of the property, remember that the monetary value of almost anything will rise over time, for no other reason than simple inflation. This is the same story as stock prices, oil prices, gold prices and a thousand other assets (but you probably wouldn't get as excited over, say, a barrel of oil as you would over a condo unit).
Now we're big fans of the property, or we wouldn't be a property portal. We do think property is profitable as an investment, but what we don't like is when certain salespeople conflate rising prices with profitability.
It's very easy to pull out a 10- or 20-year chart of almost any district and show how the prices have gone up. But just because you see the prices rising, that doesn't mean the owners are making huge profits.
For example, a particular condo cost S$900,000 in the year 1995. By the year 2021, the flat is valued at S$1,250,000. That's a healthy increase by around 40% — impressive at first glance.
But what about the interest on the home loan? Assuming an average interest rate of 3.0% (average interest rates were relatively high back then), a loan amount of around S$700,000 with a 25-year loan tenure, the owner would have paid around S$296,000 in interest.
Then there are things like maintenance costs, property taxes and utility bills. Even at a generous estimate of S$400 a month for all of it (averaged out over the years), that amounts to S$124,800 over 26 years.
Based on these superficial deductions (it's bound to be more if we go in-depth and include inflation), we can see the actual profit isn't simply (S$1,250,000 – S$900,000) = S$350,000.
There are still costs to be taken into account. In the simplest sense, it would be S$296,000 + S$124,800 = S$420,800. 
Without rental yield, you'd effectively be making a loss of (S$350,000 – S$420,800) S$70,800 over the course of 26 years if the unit is not an investment property (i.e. it's for your own stay). This is even though significant capital appreciation of the property has occurred.
So, property prices will rise and your property will appreciate. But for the property to be really profitable, you'll usually need to be ready to play landlord, and at least rent out a room if you can spare one.
If you're not renting your property out and hope to maximise capital appreciation, you'll have to — at the very least — buy at the right value/price point and the right location (expert investors can tell you dozens of other factors). This is where a buyer's agent can prove vital for property seekers.
[
Recommended article
: 
Property agent commission in Singapore: How much should I pay?
]
Property myth #2: You can jack up the value of your property with renovations
Now here's where homebuyers start to get weird ideas about capital appreciation of their property. It's true that, if you want your home to fetch a good price, your house shouldn't look like the set of a media student's horror movie. Fixing up the peeled paint, cracked tiles, broken air-con and so forth can contribute to the property value and rentability.
Beyond a certain point, however, you'll see diminishing returns. High cost, big-ticket renovations, which are supposed to add value, are actually quite speculative. Not everyone will pay more for marble flooring, a walk-in wardrobe or a kitchen island. It might happen, but you can never count on it.
A more accurate statement would be that you can maintain the value of your property through renovations.
So, renovate your property for a beautiful home to live in. But don't do it to second guess some imaginary buyer years down the road, expecting your choice of flooring to bring any gain in value.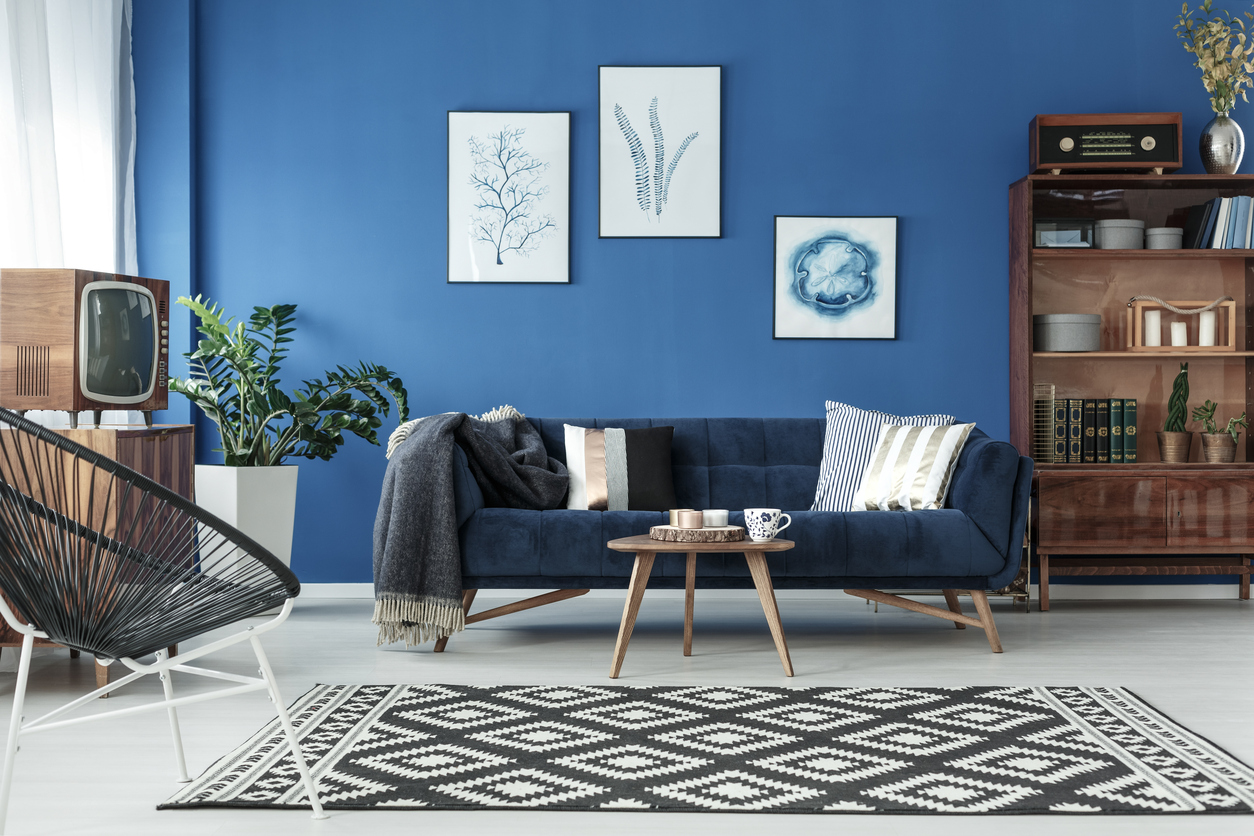 Property myth #3: HDB loans are fixed-rate loans
This one is for HDB buyers, and the answer to whether HDB loans are fixed-rate loans is a resounding "no". This misconception has come about because HDB loans have been at a 2.6% interest rate for a very long time. But the fact is that the loan isn't set at 2.6%, but 0.1% above the prevailing CPF Ordinary Account interest rate.
The prevailing CPF rate right now happens to be 2.5%, remaining the same over the past two decades. 
If you go back to around 1999, you'll see the HDB loan rate was almost 4%. That's because the CPF interest rate rose at the time.
So forget the idea that "HDB loans come with a fixed interest rate". A more accurate statement would be that bank loan interest rates are more volatile than HDB loans.
It is true that bank loan interest rates swing up and down more than those of HDB loans. But it's definitely not true that the interest rate of HDB loans cannot change.
Property myth #4: Freehold means you can keep the property for your children, your grandchildren etc.
Contrary to popular belief, freehold doesn't mean your property is some sacred space that the government must build around. If the government decides that your property has to make way for new train tracks or an expressway, then you're required by law to give it up.
There's typically compensation, but you can't negotiate or refuse the amount.
The only way to really protect against government acquisition is to try and buy conserved buildings such as historical shophouses (but these cost an arm and a leg, and maybe a kidney too).
Secondly, you should know that most freehold properties, practically speaking, tend to end up lasting as long as their 99-year leasehold counterparts. This is because as the development gets older, the likelihood of an en-bloc sale becomes higher.
And if you think the owners will all resist, think again: many didn't pick a freehold because they want to live there forever, especially as the facilities age.
Also, many property buyers specifically buy freehold hoping for a successful en bloc attempt, seeing as how developments on freehold land can fetch a much higher premium during collective sales compared to their leasehold counterparts. So, know that you'll need to fight these determined homeowners if they set up a collective sales committee to get an en bloc underway and that things could very well get ugly.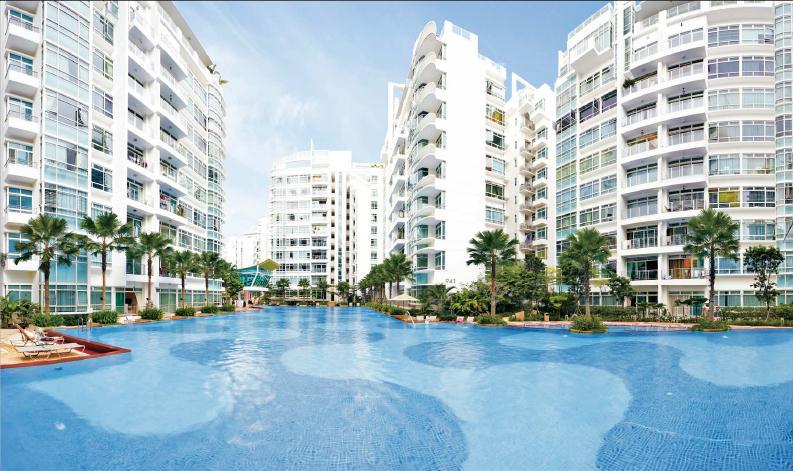 Property myth #5: It's better to use HDB loans, as your flat won't be repossessed if you can't pay
HDB absolutely can take back your flat if you can't pay them. To be exact, they're far more lenient than the banks, but that leniency usually comes in the form of restructuring your loan or allowing you to delay payments.
For example, HDB may let you stretch out your loan tenure a little more so you can afford the monthly repayments. Or you may be asked to include your working children as co-borrowers to help with the mortgage payment.
The key thing for HDB homeowners is never ever come under the impression that, if you suddenly get retrenched or otherwise lose your income, HDB will give you an understanding nod and write off your debt.
In fact, there is nothing on paper saying that HDB is obliged to help you find alternative solutions in the event you're unable to service your mortgage. You still need to be responsible for your personal finances and create a savings buffer in case you lose your income.
We suggest you always hold six months of your expenses — inclusive of the mortgage payments — in an accessible emergency fund. At the same time, you can also consider insurance products that cover income loss.
In any case, don't believe in the misguided notion of how much "safer" an HDB loan is when deciding which loan to take for your flat. This is also why you should do your own research, and never dismiss the idea of taking a bank loan or refinancing to one in future.
To be a truly savvy property buyer, always bear in mind these property myths are not true.
Interested to find out more about what to keep in mind when buying a property? Sign up for our webinars at the upcoming Singapore Property Show 2021 (May 22, 23 and 29, 30) here. 
–
Know any more property myths that Singaporeans believe in? Share them with us in the comments section or on our Facebook community page.
If you found this article helpful, 99.co recommends Can your HDB flat really appreciate after it's 50 years old? and Calculate rental yield in Singapore: a quick and simple guide. 
Find the home of your dreams today at Singapore's largest property portal 99.co!
New launch alert! Welcome to Grand Dunman
About Ryan Ong
Looking to sell your property?
Whether your HDB apartment is reaching the end of its Minimum Occupation Period (MOP) or your condo has crossed its Seller Stamp Duty (SSD) window, it is always good to know how much you can potentially gain if you were to list and sell your property. Not only that, you'll also need to know whether your gains would allow you to right-size to the dream home in the neighbourhood you and your family have been eyeing.
One easy way is to send us a request for a credible and trusted property consultant to reach out to you.
Alternatively, you can jump onto 99.co's Property Value Tool to get an estimate for free.
If you're looking for your dream home, be it as a first-time or seasoned homebuyer or seller – say, to upgrade or right-size – you will find it on Singapore's fastest-growing property portal 99.co.
Meanwhile, if you have an interesting property-related story to share with us, drop us a message here — and we'll review it and get back to you.
Join our social media communities!
Facebook | Instagram | TikTok | Telegram | YouTube | Twitter